19 best web hosting for ecommerce
October 15, 2021
updated May 5, 2023
Reading time ≈ 21 minutes
Jaqueline Corradi
Content Manager
When you want to buy something online and the website crashes, do you give up on the purchase? For many people, the answer is yes. If you don't have the best web hosting for ecommerce, which allows you to have an online store running 24h smoothly and quickly, you will lose selling opportunities.
People don't have time to wait for a website to stabilize, and make all the processes to complete a purchase again. Besides, it's disappointing when you want a product, and you can't buy it because of a system error.  Your brand may lose credibility, mainly if this happens frequently.
A good web hosting provider for online stores must be able to keep your website running when there is a pike of traffic, for example, on special events such as Black Friday and Christmas, or any other specific time. Imagine investing in creating the perfect sales campaign, and then not being able to close sales because the website doesn't work? 
That has been a headache for many, just take a look at the comment section on some companies' social media pages. It can cause a crisis that could have been prevented. 

If you are looking for a WordPress hosting platform, Pressable offers the solution you need. You will have the security to rely on a hosting service that will take care of your website, assuring it will always be available for your visitors and running smoothly.
It offers a 100% uptime guarantee, so you won't have to worry about downtime. It has an automatic failover, which means if there is any problem with a server, the system will automatically change to another one.
You will count on a global content delivery network (CDN) that helps your website to load faster, improving your SEO. Your content will load from the location closest to your audience, enhancing load time, even when there is high traffic.
If you have any doubt, Pressable offers 24/7 online support. Besides, Pressable's team of experts will monitor your website performance, and notify you when they see something that needs improvement. 
Highlighted features:
100% uptime guaranteed
Automatic failover
Content delivery network
NVMe Server Infrastructure
Optimized hosting for WordPress and WooCommerce
24/7 online support
Free manager migration
Performance monitoring and optimization

Besides being one of the most used website builders in the world, Wix also provides free web hosting. You are going to count on multiple advantages, such as advanced security monitoring that complies with the highest international standards, and no need to install anything. Once you've created your online store, Wix will set up the hosting adjustments automatically.
The platform uses a global content delivery network (CDN), which means when someone accesses your website they are redirected to the closest server, allowing your pages to load fast from everywhere. And, you can scale your hosting as you expand your online store activities.
When talking about web hosting for ecommerce, other advantages that Wix presents are the several features for making selling online much easier. You can use pre-built templates to create your ecommerce website, customize it, add products, sell them in multiple channels and manage your business in one dashboard. 
Highlighted features: 
Advanced security monitoring
Automatic set up
99,9% uptime guarantee
Global content delivery network
Scalability
DDoS protection
Ecommerce tools
With more than 2 million websites hosted, HostGator is one of the most famous web hosting for ecommerce. The platform offers different types of hosting, so you can choose the one that suits your needs better. 
To support the amount of traffic you need, the service provides unmetered bandwidth. They also have ecommerce tools that enable you to use HostGator to create your online store through the website builder and register your domain. 
The platform gives a 99% uptime guarantee, 24/7 customer support, and a bonus of credit in Google Ads when you sign up. To show your customers that your website is secure, you will count on an SSL certificate, and SiteLock, which removes malware. 
You will have automated backups, as well, to prevent losing any data, in case of a hacker attack, for example. To improve your digital marketing strategies, you can enjoy SEO tools too
Highlighted features:
Unmetered bandwidth
Domain registration
SSL Certificate
Apps integration
99% uptime guarantee
Ecommerce tools
24/7 customer support
SEO tools
Automated backups

With solutions focused to help you set up your online store, Shopify is one of the best web hosting for ecommerce. You can count on unlimited bandwidth, have an SSL certificate to enhance your website security, and get instant upgrades. 
Shopify is Level-1 PCI Compliant, which means it follows the main protocols to keep your customers' payment data protected. Besides, with Shopify, you will have access to an easy-to-use website builder, and you can choose among multiple predesigned ecommerce themes to start creating. 
Highlighted features: 
Unlimited bandwidth
SSL certificate
Email forwarding
Level-1 PCL compliant
Instant upgrades
More than 70 professional themes

If you are looking for a platform that enables you to build your website from scratch and also host it, Site123 offers exactly that. You can use its website editor to design and customize each page, register your domain without paying any extra fees, and have a web hosting for free.
Your ecommerce website will be running in no time, through its intuitive platform that will make every step simpler. With the layout done, you just need to add the products, configure the settings and your online store is ready to receive your customers, counting on a safe web hosting provider to prevent problems such as low load speed and downtime. 
Highlighted features: 
Website editor
Mobile friendly
Custom domains
SEO tools
Free hosting

Bluehost has plans that were made to help you sell online, you are going to be able to choose among different web hosting options, Shared, Dedicated, or Vps, and also count with several features for ecommerce. 
For example, you can use Bluehost to build your online store, have WooCommerce installed, use email marketing, and have access to website analytics. They count on a 24/7 support team, focused on helping with ecommerce solutions. 
When it comes to hosting, you will enjoy having a fast and secure website to provide the best user experience to your customers. You will have an SSL certificate, unmetered bandwidth, Google Ads, Google My Business, and Domain manager, to purchase, update, transfer and control all your domains in one place.
Highlighted features:
Ecommerce plans
WooCommerce installed
24/7 support
SSL certificate
Domain manager

99,9% uptime guarantee, 24/7 customer support, and global data centers are some of the main benefits GoDaddy provides to the companies that use its web hosting services.  Its platform figures among the most used web hosting services in the world.
It provides ecommerce focused solutions allowing you to maintain an online store with high load speed and also gives resources to support high traffic, preventing your website from crashing.
You will count on more than 150 free apps, enabling you to create CMS sites, forums, and blogs, with no complication. If you realize your ecommerce needs more storage, you can increase your CPU/RAM according to your demand.
Receiving payments at your online store can be even simpler by using the pre-installed plugin GoDaddy Poynt for WooCommerce. You can also opt for having daily automated backups. Besides, you will rely on award-winning security, preventing any DDoS attack. 
Highlighted features:
24/7  customer support
99.9% uptime guarantee
Easy-to-use control panel
1-click install of over 150 free apps
Global data centers
24/7 network security
Automate daily backups
Webnode allows you to create your ecommerce using its website builder, where you will encounter pre-designed pages to make the process even easier. You can register a new domain, or use one you already have, and then use its web hosting service.
Webnode provides reliable hosting, which enables you to get more space for content and higher bandwidth as your business develops and you grow in traffic. They also worry about making sure your website is always running fast and smoothly. 
You can use other tools offered by the platform to enhance your strategies, for example, creating several email accounts, analyze to traffic data, using the form builder, and having your pages in multiple languages.
Highlighted features: 
User-friendly website wilder
Reliable hosting
Create regular backups
Fast and smooth loading
SEO tools
SSL enabled

SiteGround allows you to have a fast website through a hosting platform that was built on Google Cloud and uses SSD persistent storage. To maintain your data safe, the platform provides Let's Encrypt SSL and makes automated daily backups. 
All of the hosting plans include WordPress installation, making it even simpler for companies that use this service. Besides, you can have an unlimited number of email accounts, helping you to create email marketing strategies, for example. 
They also have specific features for ecommerce by using Woocommerce Hosting. You can sell any type of product you want, select different types of payment and set shipping options. If you need any help, you are also going to have 24/7 customer support. 
Highlighted features:
SSD persistent storage
Ultra-fast network
24/7 customer support
Let's Encrypt SSL
Easy site management
Reliable email service
WooCommerce Hosting

Allowing you to have a safe and fast website that is always functioning properly, not to disappoint your visitors, is DreamHost's purpose when it comes to web hosting. You will count on an easy-to-use customizable control panel, which is going to optimize the process of managing an ecommerce. 
DreamHost understands that when a website is down it means losing sales, that's why they offer a reliable service, with 24/7 expert support. You can choose between different hosting options WordPress, VPS, Dedicated, or Cloud, for example. 
To make your website more secure, the platform includes Multi-Factor Authentication, auto-enabled sFTP,  and Let's Encrypt. You can also enjoy the open-source solutions they offer. 
Highlighted features: 
Easy-to-use control panel
24/7 support
Multi-Factor Authentication
100% uptime guarantee
Open-source solutions
Whether you want to build a new website or migrate an existing one, A2 Hosting offers high-performance web hosting enabling you to have an efficient ecommerce service. You will count on a  99,9% uptime guarantee, 24/7 customer support, and you can have your money back if you don't like the services. 
All of the plans include unlimited email accounts, a free SSL certificate, a free website builder, and an easy-to-manage cPanel. Besides, you can choose among different hosting options: Shared, WordPress, VPS, Reseller, and Dedicated. 
Highlighted features:
High-performance web hosting
24/7 customer support
Free SSL certificate
99.9% uptime guarantee
Do you want to have your website running in a matter of minutes? InMotion Hosting will ensure you can set the web hosting service and quickly have your ecommerce ready to receive your customers. 
If you need any help, you will count on 24/7 customer support from a team of experts. You can also count on complete server solutions to host your apps, build custom stacks and choose your operating system.
Other benefits InMotion Hosting provides are data backup, professional email addresses, SSL certificate, website builder, and ecommerce website hosting. 
Highlighted features: 
99,99% uptime guarantee
90-day money-back
24/7 support
Data backup
SSL certificate
Website builder
Professional website design services
If you are looking for a web hosting service focused on WordPress, WP Engine is exactly that. You can have a 40% improvement in site speed by migrating to this platform, providing a better website for customer experience and SEO optimization. 
The platform will take care of your website maintenance by making automated updates and daily backups. Also, you will have a hosting service that allows you to escalate your business without worrying about traffic pikes problems. 
Another advantage for ecommerce is the automated invoices, so you can get paid easily and save time. Besides, you will find resources to create an intuitive ecommerce where it's simple to navigate, complete purchases, and get in contact with you. 
Highlighted features:
40% improvement on site speed
Automated updates
Daily backups
Scalability
Support from a team of experts
Automated invoices
Flywheel is a managed WordPress hosting service that provides several features such as free SSL, daily backups, and a platform that enables you to manage multiple websites. The Growth Suite is one of its tools where you can be in control of your client's actions and follow up your ecommerce development.
If you need any help on setting your website, you can rely on 24 hours a day professional support from WordPress experts. Flywheel also offers fast site speed, free CDN, easy SFTP access, and dev tools. 
Highlighted features:
Daily backups
Manage multiple websites
Growth Suite
24 hours a day expert support
Hacker free security
Powerful dev tools
Nexcess is a web hosting service that is optimized for the main content and ecommerce platforms. You can choose among special options such as  WordPress hosting, WooCommerce Hosting, and Magento Hosting. 
To take your plans of having an ecommerce website out of the paper, you can start with the store builder that has optimized plugins and doesn't require coding skills. If you already have an online store, you can migrate it for free. 
Nexcess is prepared to allow you to escalate your business, ready to support traffic peaks without letting you down. They also offer 24/7 monitoring and alert service and cloud accelerators to drive performance. 
Highlighted features: 
Store builder
Free migration
Scalability
24/7 monitoring and alert response
Premium SSL certificates
Cloud Accelerator
10 global data centers
Kinsta is a managed WordPress hosting solution with more than 10 years of experience.  To ensure your website has a fast load speed, the platform provides a scalable infrastructure and high uptime using Nginx, PHP 8.0,  and LXD software containers. 
The security is powered by Cloudflare, continuous monitoring, free DDoS protection, SSL support, and a hardware firewall. You also will count on Google Cloud Platform, free site migration, expert WordPress support, and a user-friendly platform. 
Highlighted features:
Scalable infrastructure
High uptime
24/7 monitoring
DDoS protection
Hardware firewalls
Free site migration
User-friendly platform
Cloudways provides reliable web hosting for ecommerce with 24/7 support, and a system developed to prevent any hassles. You can choose between 5 cloud providers, count with unlimited applications, and use an innovative Control Panel.
Your website will be protected with automated backups, real-time monitoring, and managed security. To enhance the performance, they offer an optimized stack, built-in CDN, auto-healing servers, and PHP 73 ready servers. 
Highlighted features: 
Cloud hosting platform
5 cloud providers
Unlimited applications
24/7 support
Optimized stacks
Built-in CDN
PHP 73 Ready Servers

Rackspace offers a managed hosting service where you can have customized storage, on a platform that is completely dedicated to your business, without having to share the infrastructure with any other website owner. It enables you to get high performance and find unique solutions for your ecommerce business.
You can choose a defined range of CPU, memory, and OS with upgrade options to suit your needs. Besides, you will count on more than 40 data centers in the world to ensure your website is secure. 
Highlighted features: 
Managed hosting
High performance
Customizable infrastructure
On-demand data centers
Interconnection into AWS, GCP, and Azure
40 data centers
Ultahost is a top-notch web hosting provider that offers exceptional services for ecommerce businesses. Their hosting plans are tailored to meet the unique needs of ecommerce sites, with features such as unlimited bandwidth, high-speed servers, and reliable uptime.
With Ultahost, you can easily set up your online store and manage your website with ease. They also provide robust security features such as SSL certificates, DDoS protection, and regular backups to ensure the safety of your business data.
Their customer support team is available 24/7 to assist you with any issues you may encounter. If you're looking for a reliable web hosting provider for your ecommerce business, Ultahost is definitely worth considering.
Highlighted features:
Unlimited bandwidth
High-speed servers
Reliable uptime
SSL certificates
DDoS protection
Regular backups
24/7 customer support
Easy website setup and management tools
Different types of web hosting
Cloud hosting
In cloud hosting your ecommerce will be hosted in a virtual server instead of a physical one. Different from the traditional web hosting types where usually a centralized server is used, in this case, a network is created from multiple virtual machines. 
If one server fails, you will have other ones to keep your website running. When there is heavy traffic, it's spread across the cloud servers to support the accesses and maintain the high speed.
Shared hosting
As the name suggests, in web shared hosting you will share a physical server with several websites. That reduces the web hosting cost and is an option frequently used for small companies, which are developing their first online store, for example.
VPS hosting
VPS stands for Virtual Private Server and it's an option between shared and dedicated hosting. It's less expensive than the second one and offers more features than the first. Your website is hosted on a server divided into compartments. You still share space with other websites, but the quantity is smaller when compared to shared hosting.
Dedicated hosting
If you have heavy traffic and need big storage space and unmetered bandwidth, dedicated hosting is an option that focuses on customized solutions. In this type of hosting, you will have an entire server to store your website, giving you more control and self-management options. 
Why it's important to have the best web hosting for ecommerce
In such a competitive market as the digital one, having an ecommerce website requires effective strategies to be able to maintain your company and to grow your business. Small details make all the difference, including your choice of web hosting for ecommerce.
Low load speed, pages with errors, an unattractive web design are reasons that make potential customers leave your online store and lead to revenue loss.
Customers abandon slow sites
47% of consumers expect a website to load in 2 seconds or less. 1 second delay can cause a 7% reduction in conversion rate. 
Loading time matters and is an essential factor that can either help you to succeed or lead to huge damage to your company. It isn't about losing one sale, it can cause leads, to whom you have made a sequence of actions to turn them into customers, to mistrust your brand and never return, you can even lose loyal customers. 
Imagine the damage if the unsatisfied users start complaining about it on your social media profile or your Google business page, giving low evaluation to your services. It can have a domino effect and even cause an image crisis. 
Don't run that risk over something manageable, pay close attention to your website hosting needs, and choose the best solution.
Users need to be sure their data is protected
Data protection laws have been highly implemented to ensure users' privacy. When it comes to an ecommerce website where you are dealing with highly sensitive information, such as credit and debit card numbers, the attention on offering safe navigation is even more required. 
It isn't only about complying with the law, but ensuring your customers won't have their credit cards cloned, for example. You need to have a web hosting service that offers 24/7 protection, using the main resources available nowadays to ensure that you won't suffer from a data leak and that your customers can trust your website. 
Downtime can lead to huge investments lost
The equation is simple if your website isn't available your customers won't be able to make purchases, and you will be losing money while your pages are down. According to Gremlin, for example, Amazon could have a downtime revenue loss of $220,318.80 per minute, and Walmart $40,771.20. 
Downtime can make you lose all the investments in your ecommerce, affects your reputation, and has already been the cause of many ecommerce failures. Check if the web hosting provider has an uptime guarantee, and take a look at their customers' reviews as well. 
Aspects to be aware of when choosing the best web hosting for ecommerce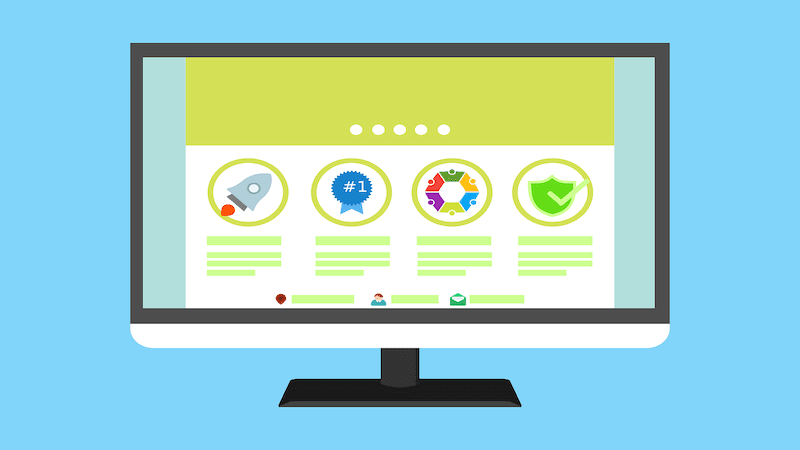 Security 
Make sure that your website hosting company provides SSL certificates, DDoS and virus protection, firewall, spam filters, and domain name privacy. Also, check if they provide automated daily backup to prevent data losses. 
PCI compliance
All businesses that enable transactions via credit card must follow the PCI Data Security Standards in order to protect customers' private information. Many web hosting companies already comply with all DSS requirements, so you don't have to worry about that aspect, check if the one you chose follows them.  
Host speed
As you can see load time speed has a big influence on your ecommerce performance, when deciding which web hosting company and plan to use take into consideration the measures they take to avoid low speed, for example, real-time monitoring, and solutions to support high traffic times. Also, research to check website owners' feedback about the service you are about to opt for.  
Uptime
To prevent you from downtime losses, choose a  web hosting provider that offers at least a 95% uptime guarantee, which means if the server fails they will discount it on your hosting payment. 
But, that isn't the only reassurance to look for. It won't solve anything if they give your money back and keep having downtime, check for reviews, and which measures are taken to enable your website to run without errors. 
Bandwidth size
Each ecommerce site has a specific bandwidth size need, analyze your necessities to choose a plan that suits them. Don't look only for the lowest price, but pay attention to having all the support that assure your website is going to work properly. 
Scalability
You may be starting your ecommerce business now, and don't expect to have high traffic at the beginning but, certainly, you plan to grow as you implement marketing and sales strategies. Your web hosting provider must be prepared for that, enabling you to amplify your storage and bandwidth size in a simple and fast way. 
Software compatibility
If you use 3rd party tools at your ecommerce site, such as WordPress,  WooCommerce, and Magento, it's important to check if the web hosting server supports them. 
Migration features
Having the option to quickly and easily migrate a website you already have is going to save you considerable time. See if the web hosting offers it, so you won't need to pass through the process of setting several adjustments again. Some platforms even give the migration option for free. 
Customer support
24/7 customer support is a must when it comes to web hosting providers. You need to count on that in case of an unforeseen problem. But it isn't enough to offer the support if they don't have a fast and effective expert service, pay attention to their response time, and disposition to help.  
Your company's budget
The budget you have defined for hiring a web hosting plan must be taken into consideration as well. But, keep in mind that the budget has to be aligned with your business needs. Make your research, analyzing not only the prices but also the essential features for your ecommerce. 
Sometimes opting for the cheapest hosting option can lead to big losses, paying more for a better plan, on the other hand, can help you have a high return on investment. 
FAQ
Which is the best type of web hosting for ecommerce?
It depends on your ecommerce characteristics. Study the hosting types particularities to define what is best for your company. 
How much does it cost to keep my ecommerce hosted?
It isn't possible to set one price, but remember that when calculating the costs you should include the web hosting plan you choose and additional features. Besides, having an ecommerce running entails other costs such as CRM software, using a website builder, and registering a domain name. 
Do I need to know how to code to use web hosting for ecommerce?
Not necessarily. There are some web hosting for ecommerce that requires IT knowledge to customize the server, but you will also find options that take care of all the coding parts for you. 
Choose the right web hosting for ecommerce and start selling!
Now that you know more about web hosting for ecommerce options, how about starting putting your plans into action? After choosing the web hosting type and the company you are going to use, it's possible to have your website running in no time, then you can start implementing sales and marketing strategies. Enjoy the opportunity!
Like what you've read?
Sign up and try JivoChat for yourself!
It's free and only takes a couple of minutes to download.