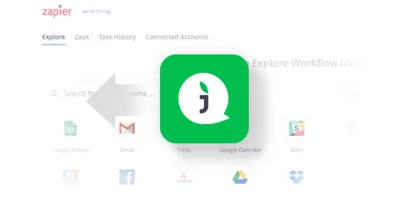 JivoChat is now on Zapier
October 24, 2019
updated January 25, 2022
Reading time ≈ 3 minutes
Emma Longridge
Content Manager
Some News: JivoChat is now on Zapier!
Over the past few months we've been working hard to integrate with automation app king, Zapier, to make sure we can offer our customers all the possibilities when it comes to combining multiple business apps together to create the best productivity.
Before going too in-depth, let's define the key players in this Partnership.
Zapier
Zapier is an online automation tool that connects useful business apps to your work platform. You can automate your repetitive tasks without coding and/or relying on developers to do any work. It's easy enough that anyone can build their own app workflows with just a few clicks.
Zapier has more than 1,000 apps on their market right now. However, which integrations help your business thrive alongside JivoChat? We've come up with a few different apps, that, when used with JivoChat, can really make your business communication goals come true.
JivoChat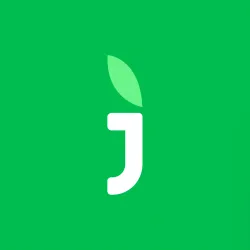 JivoChat is an omnichannel business messenger that helps you convert website visitors while reaching them wherever they are: email, live chat, phone, or even social media. On Zapier, JivoChat stands out as a top customer service platform and sales converter.
What's awesome is that JivoChat is easy-to-use from an agents' point of view. Whenever you get a notification, whether it's from an email, a phone call, or Facebook message, all communications will be sent to the JivoChat app. That way, you can provide rapid customer service while also staying organized from 1 single place instead of multiple apps.
Find the JivoChat/Zapier Plug-in here and get all your important business apps connected!
Salesforce, Mailchimp, and the Google Suite are great accompaniments to use with JivoChat on Zapier.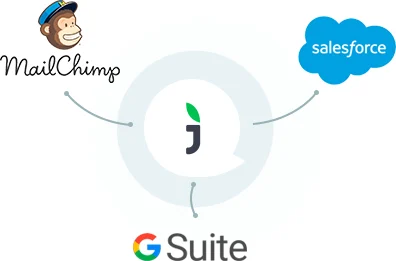 Salesforce
Salesforce is a leading customer relationship platform that specializes in sales, service, commerce, marketing, and more. Salesforce doesn't require any additional IT work to set up, so once you've downloaded it, you're ready to go.
JivoChat and Salesforce work together so that when you convert a client and keep their information in the Salesforce database, you can also use JivoChat to maintain client information. Using JivoChat's updated client profiles, you can reference demographic information, history, and all transactions. All client information is automatically uploaded to the CRM system, making client data management more efficient and easy to access.
JivoChat and Salesforce make a good team: client information, dialog history, and agent comments are automatically uploaded to the CRM system.
MailChimp
MailChimp is an email software system that gives you the ability to create and manage mailing lists, newsletters, automated campaigns and more. It simplifies and organizes your email marketing efforts from the beginning to the end so that you don't have to.
With both MailChimp and JivoChat, all your email marketing tools are ready and located in one place. JivoChat automatically uploads your contacts to a mailing list so that you don't have to manually input any data unnecessarily into MailChimp and vice versa. Automatically upload your client contacts from JivoChat to a mailing list in MailChimp and seamlessly send out emails.
Google Suite

Google Suite (GSuite tools) offer solutions for email, word processing, spreadsheets, presentation decks, shared calendars and much more.
JivoChat works with GSuite to save full client dialog history from all channels and upload client data into Google Docs or Google Spreadsheets. Simplified, this looks like easier and more streamlined ways to import customer data to your favorite editable spreadsheet.
Use all these apps and more on Zapier.com. Check out the JivoChat plug-in on Zapier here and get on your way to connect all your most necessary business functions to improve efficiency and productivity.
Thanks for reading,
JivoChat Team
Like what you've read?
Sign up and try JivoChat for yourself!
It's free and only takes a couple of minutes to download.