10 Best SEO Tools to Analyze and Improve Your Website
Jaqueline Corradi
Content Manager
Counting on the best SEO tools is going to help you to know what to do to rank higher in search engine results pages, including on Google. You are going to have the right tools to measure the performance of each page on your website and identify what you need to change to conquer more traffic.
What Are SEO Tools?
SEO tools are developed to provide you with data that's going to help you to optimize your pages for search engines, and, as a consequence, be able to rank higher on them. You can research for keywords to develop your blog posts, for instance, and receive reports that analyze your content and give insights about off-page and on-page SEO practices to be implemented. 
You are going to find the best SEO tools to work on different aspects of search engine optimization, such as analytics, keyword research, links, rank checking, and site speed. 
10 Best SEO Tools

Semrush offers a set of SEO tools, so you have the opportunity to optimize multiple elements of your page. Use the keyword research to discover the ones that you should aim at to increase website traffic. The on-page SEO feature audits your pages and shows what you can do to enhance SEO performance.
Enjoy the local SEO tool to optimize your website for local searches, this way it's possible to conquer more visibility with potential local customers and sell more. The rank tracking allows you to track your target keywords and see how the search for them changes. 
Having your content linked to other pages is very important to rank better on Google because it shows that your page is relevant. Considering that, Semrush also provides link-building tools to find opportunities to link your pages. 
Highlighted features:
Keyword research
On-page SEO
Local SEO
Rank tracking
Link building 
Competitor SEO analysis

With an easy-to-use interface, Ahrefs allows you to keep track of your website SEO performance and have access to important metrics such as health score, domain rating, backlinks, keywords, and organic traffic. If you have more than one website, that isn't a problem, you can add an unlimited number of projects, and follow them all on your dashboard. 
The site explorer tool enables you to search your competition and have an in-depth look at their organic search traffic and backlink profile. You can check which keywords they are ranking for, see the websites that link to your competitors, and also discover if they are doing paid search advertising. 
The platform has a keywords explorer as well, which enables you to search for the keywords you wish to use and get to know their difficulty score, search volume, the top-ranking pages, and related keywords. This way, you have the opportunity to plan your content strategically, considering the aspects of the keyword you are going to use.
Highlighted features:
Track all of your websites
Site explorer
Keywords explorer
Site audit
Rank tracker
Content explorer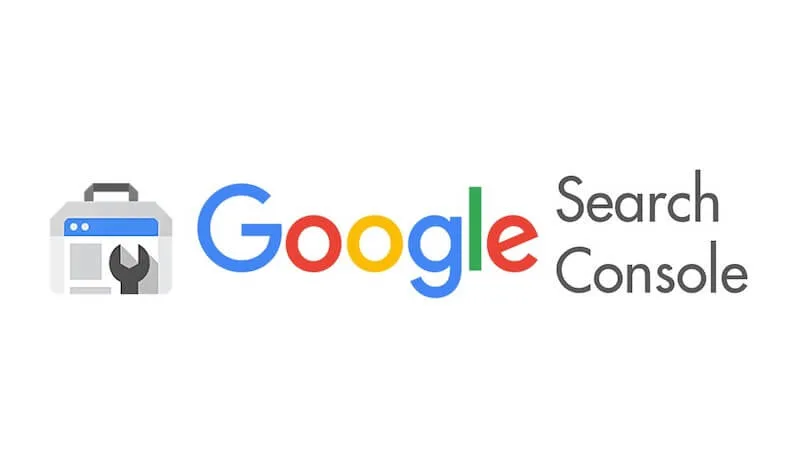 Google Search Console counts on several tools to help you evaluate your website traffic, and SEO performance. You can check what keywords searches take to your content, analyze the number of accesses, and see your pages' positions on Google. 
The platform will also send email notifications to you when there is any issue with your website, so you can check the URLs affected and fix them. It enables you to understand better how your pages have been indexed and tracked by Google. To learn how to enjoy all that Google Search Console has to offer, they provide several tutorials to guide you. 
Highlighted features:
Search analytics
Receive alerts about problems on your website
Understand how your pages are exhibited on Google
Monitor search results
Test and track your pages
Enhance your website for mobile devices
Google Analytics is a free SEO tool that allows you to have valuable data about your website to better understand your customers' behavior, and also learn how to rank better on Google.  You can check multiple metrics including sources of traffic, bounce rates, average time spent on each page, exit pages, and much more.
It gives you personalized reports about your audience profile based on real-time collected data. You can know what country most of them are from, their age range, their gender, and if they access your website through mobile or desktop, for instance. 
Highlighted features:
Real-time data
Visitors profile
A/B testing
Content performance
PageSpeed insights
Personalized reports

One of the best SEO tools, no doubt, is the MozPro, which offers several solutions to optimize your website for search engines. Identify which keywords are being used to find your pages, and analyze keywords' difficulty and search volume to plan your content.
With rank tracking, you can keep track of your website performance and get your search visibility score. It's also possible to check your competitors' scores. If there is any problem with your pages, preventing Google from crawling them, the platform will send you a notification. 
Besides, MozPro will give you specific recommendations on how to improve your pages, so you know what to prioritize. It also suggests topics for the next content based on the pages that rank for the same keywords that you. 
Highlighted features:
Keyword explorer
Rank tracking
Site crawl
On-page optimization
Link explorer
Custom reports

SpyFu provides backlink strategies, your website ranking history, and enables you to identify what your top pages are. You can search for any domain using this SEO tool and you will see every place they have shown up on Google in the last 15 years, from organic traffic and paid ads. 
It allows you to monitor your SEO ranking not only on Google but on Bing and yahoo as well, to keep track of the keywords you are aiming at. To enhance your rankings on search engines, SpyFu gives smart recommendations too, according to your needs. 
Highlighted features:
Competitor analysis
Backlink builder
Keyword research
Rank tracking
SERP analysis 
Compare domains
KWFinder counts on a keyword analysis tool that enables you to plan your content already considering the difficulty level of the keyword you are targeting, and getting to know which are the pages that are ranking at the top of the first search results page on Google. 
If you are still without any ideas about what keywords to choose, you can use the platform to check the ones that your competitors are using. You will be able to identify seasonal keywords and hot topics too, besides having access to their historical search volume.
Highlighted features:
Keyword analysis tool
Competitor keyword research tool
Search volumes with historical data
Local SEO
Track keywords

One of the factors that can help you rank better on Google search results is when your pages are linked to multiple websites. To help you with this, you can, for example, identify websites that are related to the topics and keywords you have approached, and suggest they add links from your website that are going to be relevant for their content too.
But, how would you know what website to get in contact with? Majestic maps the web to show the best pages in more than 800 categories. If you already have a website in mind, you can check if it has a good score as well.
Highlighted features:
Site explorer
Web-based link investigation
Link context
Bulk backlink checker
Trust flow
Citation flow
Visibility flow
SEOQuake allows you to perform a complete SEO analysis of any webpage without needing to install anything, using just your browser. You can use the link examiner to check the details about the links you wish to include on your pages too.
It also gives you real-time SEO audits, showing the health of your pages and the issues that need to be fixed to enhance optimization for search engines. With the SEO showdown tool, you can compare multiple domains for a variety of SEO parameters. 
Highlighted features:
SEO analysis
Real-time SEO audit
Link examiner
SEO showdown
Vast data
Keyword analysis

The Screaming Frog SEO Spider is a website crawler, which you can use to audit your pages and identify common issues regarding search engine optimization. It allows you to download and crawl 500 URLs for free.
The platform is going to show you, for example, the broken links (404s) and server errors to be fixed. It also analyzes page titles and meta descriptions showing the ones that are too long or too short and enables you to evaluate internal linking as well. 
Highlighted features:
Find broken links
Analyze page titles and meta descriptions
Generate XML sitemaps
Audit redirects
Discover duplicate content
Visualize site architecture
Choose the Best SEO Tools for Your Website
Now that you have gotten to know some of the best SEO tools available, it's time to enjoy them to improve your website. Check the ones you have found more interesting, evaluate if they provide you with an easy-to-use interface, and start implementing the best SEO practices. You are going to see how it can increase your visibility, and lead to more sales too.
Like what you've read?
Sign up and try JivoChat for yourself!
It's free and only takes a couple of minutes to download.