Best Time to Post on LinkedIn
December 20, 2022
updated September 1, 2023
Reading time ≈ 5 minutes
Jaqueline Corradi
Content Manager
Knowing the best time to post on LinkedIn can help you to gain more visibility, reach a bigger audience, and have more engagement. This social media offers the opportunity for you to grow your networks and enhance your image. 
You can find job offers, conquer new customers and work on being seen as a reference in your sector. It's also possible to use LinkedIn to hire talents for your company. However, to be successful, your posts must perform well. When more people see your content, the higher are the chances to conquer your goals. Check out the article to know more about it.
Best Time to Post on LinkedIn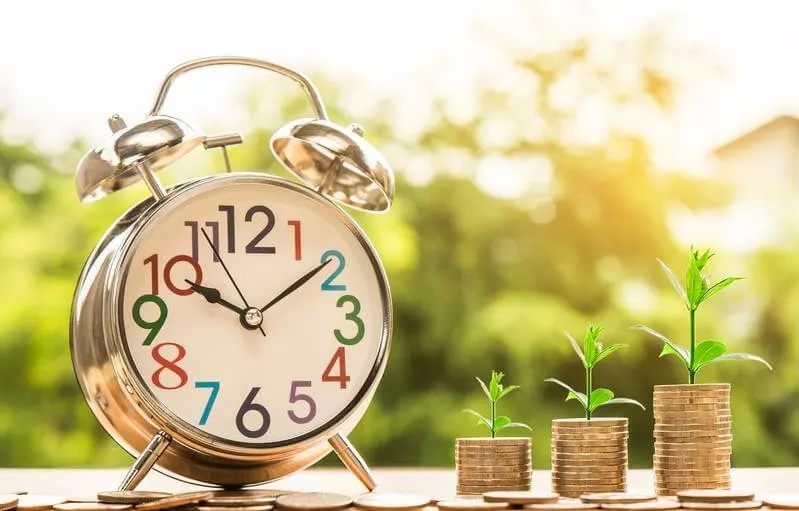 So, you have produced great content that is interesting to your target audience, to take the most of it and reach a bigger number of people, it's important to consider the best time to post on LinkedIn. It indicates the time when users are more active on the platform and are more likely to see and interact with your post. 
According to research made by HubSpot where they surveyed more than 300 marketing experts, the best time to post on all social media, regardless of the target audience, is from 6 pm to 9pm.
However, as we know, each social media has its particularities, and to be even more precise, we should consider Linkedin's characteristics. The same research revealed that the best times to post on  LinkedIn are:
6:00 to 9:00 PM;
3:00 to 6:00 PM;
12:00 to 3:00 PM;
Best Days of the Week to Post on LinkedIn
Besides considering the best time to post on LinkedIn, if you aren't going to publish content every day, you should also choose the best day of the week to post. The days that usually provide higher visibility are Tuesday, Wednesday, and Thursday. 
As LinkedIn is a platform focused on work, it's noticeable that the posts perform better when published during the week and not on weekends. Avoid posting only on the weekends. It's also important to notice that each day has different best times to post.
Monday: 10:00 AM, 3:00 PM, 2:00 PM;
Tuesday: 10:00 AM, 11:00 AM, 5:00 PM;
Wednesday: 12:00 PM, 11:00 AM, 10:00 AM;
Thursday: 10:00 AM, 11:00 AM, 12:00 PM;
Friday: 3:00 PM, 2:00 PM, 10:00 AM;
Saturday: 1:00 PM, 10:00 AM, 6:00 PM;
Sunday:10:00 AM, 8:00 AM, 3:00 PM.
Best Time to Post on LinkedIn According to Your Sector
User behavior varies according to multiple factors, therefore the sector that you are in is also going to impact the best time to post on Linkedin.  The time when most people are active on the platform depends on the niche you are inserted too. 
When it comes to B2B companies, posts published between 11:00 AM and 2:00 PM usually have better results. On the other hand, B2C and Software business publications perform better when they are posted outside the 9:00 AM to 5:00 PM range. For higher education and healthcare companies, the best times are during the mid-morning and early afternoon, from 10:00 AM to 2:00 PM.
Consider the Time Zones
If your target audience is spread in multiple regions of the world, they will receive your post at different hours of the day, which may not be the best ones. It isn't advisable to publish the same post more than once in order to enjoy the timing in every region. 
What you should do is analyze where the biggest part of your target audience is located. Then, publish your content following this time zone. 
Publish High-Quality Content
One thing that is indispensable to benefit from what LinkedIn has to offer, is create and publish content that provides valuable and interesting information to your target audience. Otherwise, choosing the best time to publish won't be effective. 
Besides, having people see your posts, the content must drive their attention, and compel them to interact as well. If the post was badly produced, hardly ever the interaction rate will be satisfactory, even if you published it at the best time. 
Post Regularly
To maintain your connections engaged and interested on your LinkedIn profile or page, it's necessary to create and respect a posting schedule. Because if you publish content today and only post another one in the next month, people can easily forget about you and your relevancy. Besides, when you post often, you have more chances to increase reach, gain more followers, and increase engagement. 
Consider Your Target Audience
Every time you plan content for LinkedIn, develop it having your target audience in mind. If the post isn't well-made and doesn't approach your target audience's pain points, publishing it at the best time won't help much. To have the best results, you need to consider all the aspects that influence how a post performs on LinkedIn.
Analyzing How you Can Improve 
Knowing the best time to post on LinkedIn serves as a guide to help you gain more visibility. But, as your LinkedIn profile or page grows, you should also analyze your target audience's behavior. Take a look at the posts with the biggest number of views, comments, and likes. 
What do they have in common? Do they approach the same subject? Were they published at the same time? What about the posts with less engagement,  why didn't they perform as expected? Answering those questions will help you to create effective strategies and define your personal best time to post on Linkedin, which isn't based just on general research, but on your account data.
Like what you've read?
Sign up and try JivoChat for yourself!
It's free and only takes a couple of minutes to download.