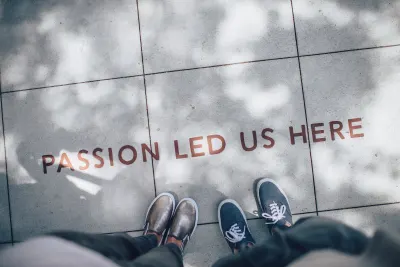 10 Company Mission Statement Examples
September 20, 2022
updated June 9, 2023
Reading time ≈ 8 minutes
Jaqueline Corradi
Content Manager
Company mission statement examples are very helpful to inspire you to write your company's mission and show the company's values and goals. It's an important part of building your brand's image, and how it's seen by partners, employees, and customers. 
A good mission statement should reflect your company's identity, and give reasons why people should choose your company, whether it's for work or buying, instead of other ones. It must present the brand's main characteristics, and promote connection with your target audience. 
Check out the article to learn more about it and find ideas to start writing your mission statement.
What is a Mission Statement?
A mission statement can be defined as an action-based statement where you present the purpose of an organization, and how it operates to serve the customers. The mission statement, when well-written, serves as a guideline for the company, showing its goals and how you intend to achieve them. 
As your company grows, the objectives may change once you achieve all the ones you have aimed at. Therefore, the mission statement can be altered as well, it should evolve with the company's growth.
The mission company statement shouldn't be too long. It's better to sum up the ideas in just a few sentences. Try to keep it under 100 words, be direct to the point and clear, and make sure your audience understands the message. 
Include the mission statement in the brand's material, it's something that should be presented to every employee before their first day of work. Include the mission statement as one of the basis to develop the company culture. 
Why is The Company Mission Statement Important?
A company mission statement is a valuable tool that should be written when you are making your business plans. It will help to plan actions that focus on the long-term goals you have established for the company. 
Regarding the employees, an effective company mission statement can give them a sense of purpose, which highlights the importance of their work. When it comes to customers, people are looking for brands that are aligned with their values and represent what they believe in, and you have the opportunity to show that through the mission statement. 
A research made by the Zeno Group revealed that consumers are 4 times more likely to buy from a company that has a strong purpose. Also, they are 6 times more likely to protect this company in case of a misstep. 
How to Write a Mission Statement
As you will be able to see in the company mission statement examples, the statement should answer the questions:
Why does your company exist?
What values can your products and services offer to consumers?
What core beliefs guide your work?
What makes your company different from the competition?
Who is your target audience?
Writing an answer to each one of these questions will help you to begin drafting the mission statement. 
1. Explain the Company's Products or Services in the Mission Statement
What does your company do? Customers, business partners, and future employees need to understand how your products or services provide benefits to those who buy them. Focus on what values a product or service brings to customers.
2. Identify the Company's Core Values
The core values are the main reason behind building a company, they guide the actions and give purpose to the work. They are principles on which every employee, including the team leaders, should base their actions and decisions towards the work. Identify these values, and make them clear in the mission statement.
3. Align the Company Values With What Your Product or Services Offer
Once you have the description of your products or services and the benefits they provide to customers, and the company's core values, it's time to see how they connect. Search for ways to align them. 
For example, if you have a SaaS (software as a service) company and one of your core values is innovation, the product can be innovative by providing the latest technology in its area. You can promote innovation in the company by offering courses to employees about development in their job sector. 
4. Sum Up The Ideas in Just A Few Sentences in the Mission Statement
Knowing what you wish to communicate through the company mission statement is a great start. After answering the questions above, and understanding the company values and how they relate to your product and service, you need to summarize the whole idea so it can be translated into just a few sentences. 
Write the mission statement and perfect it according to the suggestions of your team members and advisors. Make sure the message can be clearly understood, going directly to the subject, and showing the brand's image you aim at. 
10 Company Mission Statement Examples
"Accelerating the World's Transition to Sustainable Energy."
Tesla's company mission statement is short and goes directly to the point. It aligns the company's value with the values delivered by its products. As they are known for investing in renewable energy sources, and producing electrical cars, the brand's identity aligns well with the target audience, who, probably, is worried about the environment. 

"Spread ideas."
Just two words are capable of perfectly summing up what the TED organization is about. Probably, you have already watched a TED talk, they have become known for bringing specialized people to make lectures about innovative and valuable themes in their events. So, the mission statement has everything to do with their actions, and how they contribute to society. 

"Help humanity thrive by enabling the world's teams to work together effortlessly."
Asana's software allows people and teams to organize their tasks, and create dashboards that can be shared with multiple employees and altered by them. The value its product brings to the consumers is strongly connected with the company mission statement. It is easy to make the connection between them just by knowing some characteristics of the product. 

"To spread the power of optimism."
Life is Good is a company that sells clothes and accessories, and has become mostly known for their t-shirts with nice messages such as "Glow through what you go through",  "The best things in life are not things", and "The earth has music for those who listen". 
The phrases already show the company's identity, but the mission makes even more sense when, on the brand's website, below the mission statement, you can see a video explaining the company's history. 10% of the company's profit is donated to a Kid's foundation showing how the mission is turned into action. 

"Become essential to our customers by providing differentiated products and services to help them achieve their aspirations."
In this company mission statement example, you can see how American Express emphasizes customer importance to the business. It also shows how the company intends to bring value to consumers. Ranked as one of the best in its sector when it comes to customer satisfaction, the company is also able to put the mission into practice, which is essential to be coherent.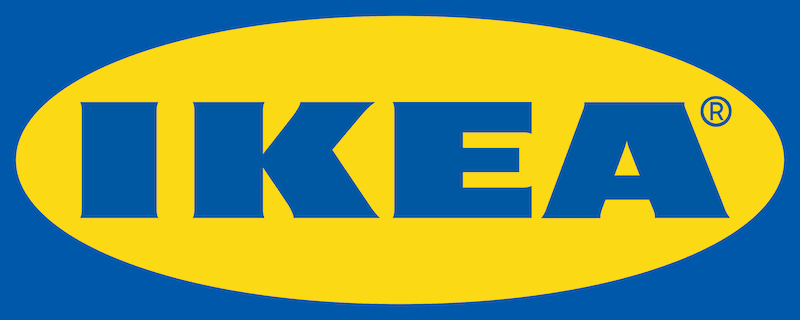 "To offer a wide range of well-designed, functional home furnishing products at prices so low that as many people as possible will be able to afford them."
Ikea includes the benefits that its products offer "functional home furnishing", but adds more value to it by stating that they want to make it more accessible to people by selling at low prices. Consumers can identify reasons to buy in Ikea, and it also gives purpose to the employees.
"To give customers the most compelling shopping experience possible."
In this company mission statement example, Nordstrom emphasizes that their main value isn't the product itself, but in the experiences they can offer to their customers. That's what differentiates the brand from others.
"Give people the power to build community and bring the world closer together."
Meta Company, which is responsible for Facebook and Instagram, two of the most important social networks nowadays, uses the internet and technology to fulfill its mission. When you read the statement, and associate it with their products, it's simple to understand how their core beliefs are related to what they offer.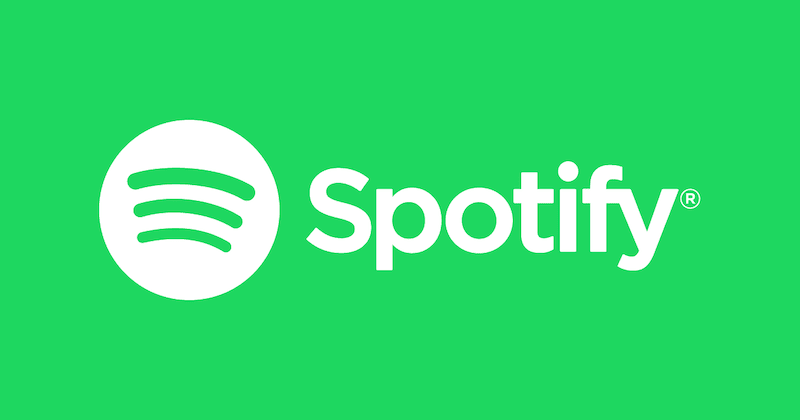 "Unlock the potential of human creativity—by giving a million creative artists the opportunity to live off their art and billions of fans the opportunity to enjoy and be inspired by it."
With its company mission statement, Spotify why people should choose the platform to use music, but also give reasons for artists to put their work available through the app. The brand shows they value both of their target audience. 
"To organize the world's information and make it universally accessible and useful."
Probably, you already know Google since it's the most popular search engine in the world, used by millions of people every day. Its mission has everything to do with its main service and sums up really well what the company's purpose is, also showing its value to society. 
Start Writing Your Company Mission Statement
Now that you have seen some company mission statement examples, what about starting to make your own? It's going to be fundamental to guide your company's development, connect with your employees, give them purpose, and show why customers should choose your brand.
Like what you've read?
Sign up and try JivoChat for yourself!
It's free and only takes a couple of minutes to download.