How to Make Instagram Highlight Covers
Jaqueline Corradi
Content Manager
Do you want to learn how to make Instagram highlight covers? Located below the bio information on your Instagram profiles, the highlights are used to put together stories about the same topic that you wish to share with your followers, instead of having them disappear after 24 hours. 
The highlights are a very useful tool for personal accounts, content creators, and companies. If you have an online store, you can create a highlight to show some of the products available in your ecommerce, a highlight with images and videos of your physical store, and one presenting your team, for instance. 
Content creators often use highlights to show important moments in their careers, the travels they have made, products they release, and tell a little bit about their story so people who are visiting their profile for the first time can get to know them better. 
If you only use Instagram for fun, the highlights can also be used to save special moments with your friends and family, for instance, which can be revisited at any time. 
In any of those cases, there is a way to make the highlight become prettier and more attractive on your feed, which is by adding covers to them. It's very simple to make personalized Instagram highlight covers, check out the article, and discover how.
How to Make An Instagram Highlight
1 - Go to your profile page
2 - Below the profile information, there is a " +"  icon, click on it.
3 - Select the stories you wish to include on the  highlight 
4 - Click on "Next".
5 - Add a name to the highlight 
6 - Click on edit cover to insert the cover that you want. 
How to Make Custom Instagram Highlight Covers
You don't need to be a design expert to learn how to make Instagram highlight covers that have a great design and match your visual identity. With just a few steps, it's possible to have customized covers using the Canva platform. 
1 - Login or create an account on Canva
2 - Click on "Design spotlight", then on "Story". 
3 - You are going to see several pre-built templates for highlight covers, choose the design you prefer, and click on "Customize this template".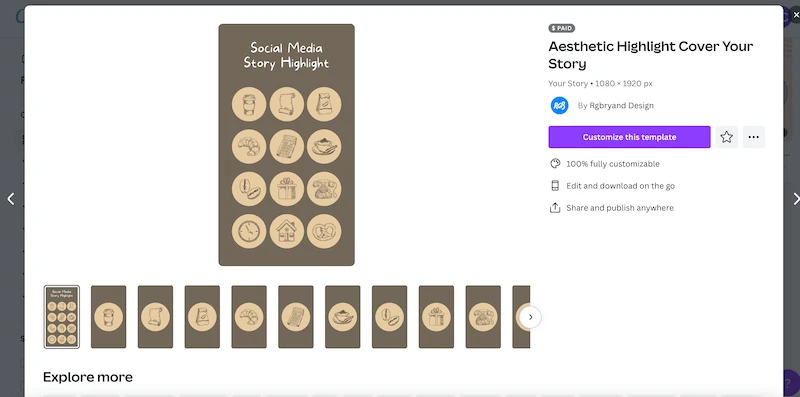 4 - In the Canva image editor, you can change the color, resize and reposition the elements, add text, and much more. 
5 - When you are done, click on "Share", then "Download". The image size should have 2000 x 2000 pixels, so when you insert it on Instagram, it won't cut the icon and it will fit the round format. You can choose the file format you prefer, PNG is the recommended one.
How to Add the Highlight Covers on Instagram
If you have created the highlight cover before adding the highlight on Instagram. After choosing the stories you want to include on it, just click on "Edit cover" to change the image, then select the one you made.  
If the highlight is already created, you should follow these steps:
1 - Click on the highlight that you wish to change the cover.
2 - Click on "more"  in the right corner of the screen.
3 - Click on "Edit highlight".
4 - Click on "Edit cover". 
5 - Click on the image icon at the bottom of the screen, then select the highlight cover you have created, and tap on "Done". 
Instagram Highlight Covers Examples
Now that you have learned how to make Instagram highlight covers, what about getting inspired by amazing covers used by famous brands on Instagram? When customizing your covers, think about the image you wish to convey.
In the case of brands, it's fundamental that the highlight covers are aligned with the company's visual identity. Use the colors of the logo and the same font, for instance. Keep in mind that customers should be able to identify elements that remind your brand when looking at the highlight covers. 
As the highlight covers are small icons on the Instagram profile page, it's better to avoid adding too many elements to it. Focus on showing the topic of the highlight, a minimalist design may be the solution. On highlight covers, it's very common to use a plain background with an icon that represents the subject or just a word.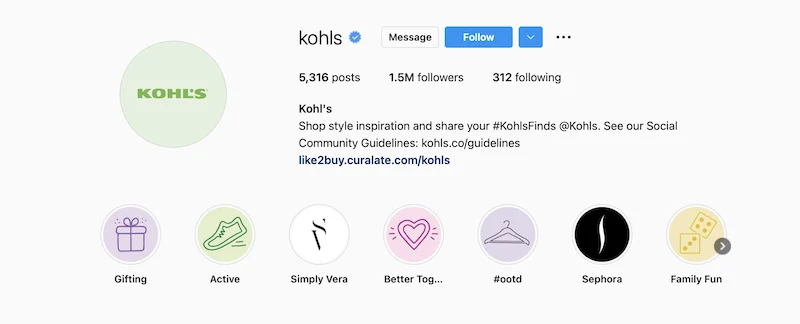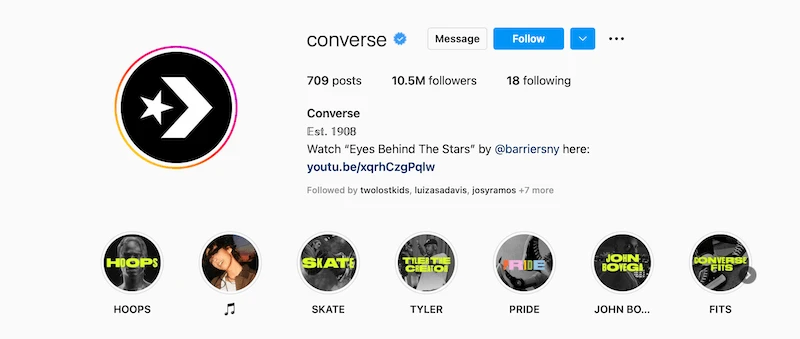 Enjoy  the Customized Highlight Covers
Now that you know how to make Instagram highlight covers, you have the opportunity to turn your profile page into an even more appealing one. Analyze which type of covers match your visual identity, and that will represent each highlight in the best possible way.
Like what you've read?
Sign up and try JivoChat for yourself!
It's free and only takes a couple of minutes to download.