5 expert tips that will make your business's website more engaging
August 31, 2021
updated April 12, 2022
Reading time ≈ 10 minutes
Aaron Haynes
CEO of Loganix
If you want to make money online, you need to make your website as engaging as possible. If your website is engaging, people will be more likely to stay on it for longer. And, the longer they're on your website, the more likely they'll be to make a purchase.
In this article, we're going to break down a few different ways that you can make your website as engaging as possible. Let's take a look!
Add interactive elements to your service pages  
Here's a fun fact: interactive content gets twice the amount of engagement of regular, static content (DemandGen). It includes things like quizzes, calculators, and virtual try-ons and tours. 
People are drawn to interactive content, because it typically provides more entertainment than a long blog post or video would do on its own. And, if people have a reason to properly engage with your site, they might just stick around long enough to make a purchase with you, which is the ultimate goal. 
You can even use interactive content to give website visitors a better idea of what it would be like to use your products or services. If some of the mystery is taken out of the purchasing process, this can lead to a lot more sales for your company. 
To provide you with some inspiration, let's look at a few businesses that have incorporated interactive content into their website well.
For instance, Canadian lender, iCASH, has a unique payday loan calculator that lets a viewer personalize their loan services. 
Prospective customers can simply plug in the amount of money they need, how many payments they want to make, and where they live, and iCASH will draw up a loan plan for them. It helps the potential customer feel more in control of their financial situation and gives them additional information about how much they can expect to pay back. 
This is a great way to engage customers and make the loan process more transparent and convenient. It works incredibly well for this company, and a similar tactic could work well for your business if you provide a customizable service.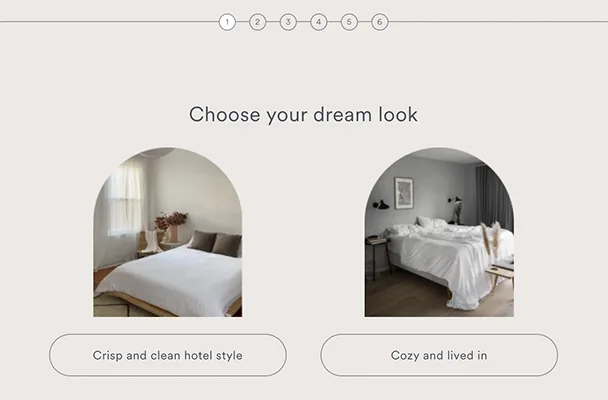 On the other hand, Ettitude, a loungewear and bedding retailer, engages their customers with a fun sleep quiz. By answering a series of questions regarding their style and sleep preferences, customers can receive a range of personalized product recommendations. 
Creating interactive content like this is a great way to engage the customer and also show that you care about their unique needs — this will build trust with the customer and encourage them to shop with you.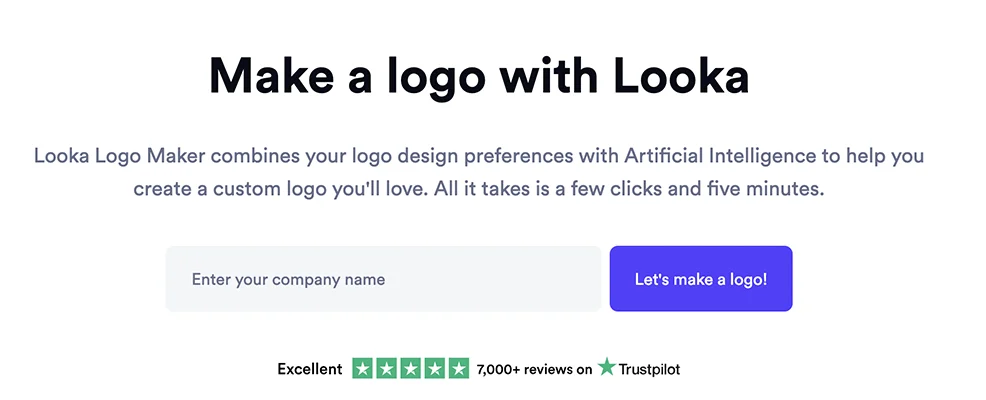 Finally, Looka, an online logo maker, uses interactive content in a particularly unique way. They let internet users create an entire logo using an AI-powered program for free, and customers only have to pay once you're pleased with the final product. 
Not only is this form of interactive content engaging and fun, but it gets the customer to envision the perfect logo and get attached to the design. This is a great way to draw in customers and secure sales.
Create content that provides value for your customers 
If you can create content that provides value for free, you'll start to build up a relationship and a sense of trust with prospective customers. When you engage customers and build trust in this way, they'll be more likely to make a purchase with you.
There are a lot of different ways you can provide value for your customers. Useful but free tools, how-to guides, educational resources, and buying guides are a good place to start. Think about what would be the most practical for your business. If you get a lot of the same questions from prospective customers, consider publishing a how-to guide or an educational resource. If you offer similar products that people have a tough time choosing between, a buying guide could be a good source of value.
Let's look at some examples of valuable content to provide you with inspiration.
Loganix provides a lot of value for free with their domain authority checker tool. Loganix's ideal customer base consists of people looking for help in the digital marketing space. So, by providing them with a free way to find out the strength of a particular website, they provide value for the viewer and encourage them to utilize the company's tools, resources, and services in the future.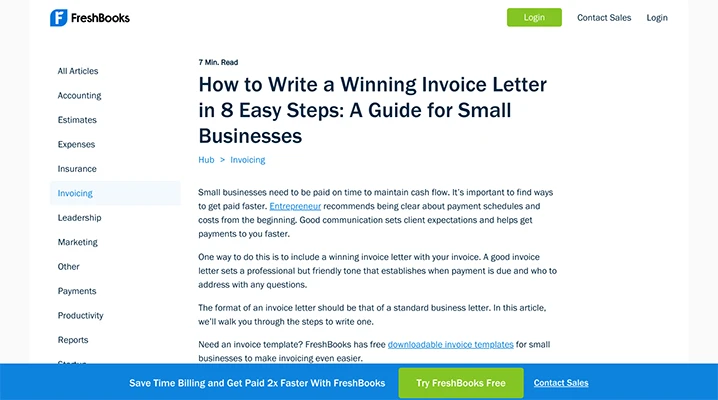 On the other hand, FreshBooks, an online accounting software company, provides value with their guide to writing invoice letters. 
In this article, they cover how to format an invoice letter, what needs to be in the body of it, and more. Their audience consists mostly of freelancers or small business owners doing their own accounting and, if they need help writing an invoice letter, they very well might need help in other accounting areas, which FreshBooks can support them with. 
This is a valuable how-to guide that helps show that FreshBooks knows what they're doing. If a viewer found this guide helpful, they'll be more inclined to make a purchase with FreshBooks later.
Lastly, let's look at how My Canada Payday, a financial services provider, helps their potential customers with their informative guide to filing taxes during the pandemic. 
With unemployment coverage, emergency benefits, and new work from home routines, many people's tax situations will be more confusing than usual. By simplifying what's different and what remains the same for the new tax year, My Canada Payday has established themselves as an authoritative figure in the financial industry. This is a valuable article that provides a lot of value and could encourage the viewer to look into the company's other financial services!
Make sure you have a strong brand voice 
Next, it's important to have a strong brand voice. This is the personality and writing style that's infused into every aspect of your business, from your customer service to your social media advertising. 
To find your brand voice, think about how you want to portray your company. Are you more casual or formal? Do you like to use humor in your copy? You should also consider who you are trying to sell to. How can you get them to relate to you as a brand? Getting this right will help to make your website more engaging. 
Let's look at a few examples of websites that have a strong brand voice for inspiration.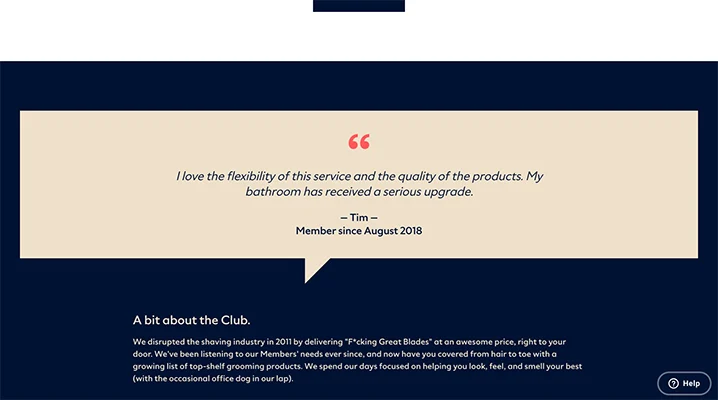 Dollar Shave Club, a razor and grooming subscription service, uses a casual tone and a charming sense of humor to define their brand voice. 
This is particularly evident in the "About" section on their homepage. In a short paragraph, you can see that they are ready to have fun and break the rules a little bit (Great Blades at an awesome price). Despite their informal demeanor, you know that Dollar Shave Club is ready to do whatever it takes to help you look, feel, and smell amazing. 
Harley-Davidson, a popular motorcycle retailer, shows that even the most aggressive brands can produce an amazing brand voice. Motorcyclists are known for being tough daredevils that live on the edge. Harley-Davidson taps into this audience phenomenally with their brand voice. 
On the category page for their bikes, they break down a few different examples and talk about why they're so great, all while maintaining a rugged and bold voice. "Ride the Future", "shredding city streets", and "unadulterated riding experience" are all phrases that show off their brand voice well.
Use imagery that humanizes your business 
If people can put faces to your business, they'll be much more likely to engage with you. In 2021, so much of the world is built around AI-powered robots and online services. Sometimes, it's easy to forget that real people are behind the scenes running these products and services. Showing off real people on your website humanizes your business and makes it easier to connect and engage with you. 
Let's look at a few examples of companies doing this effectively.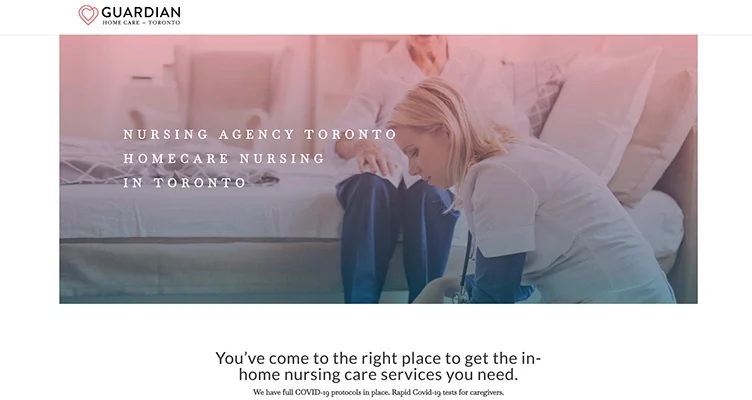 Guardian Home Care, a nursing agency based in Toronto, has a tough challenge when it comes to humanizing their business. Healthcare is a tough industry, as leaving your loved ones in the care of strangers is challenging for a lot of people. By showing an image of a nurse helping an elderly woman, Guardian Home Care is able to reassure their customers that they can be trusted when it comes to caring for their loved ones. This helps engage the customer, humanize Guardian Home Care, and encourages the website viewer to trust them with their healthcare needs.
Uber, a popular ride-sharing service, also uses effective imagery to humanize their business on their homepage. 
They encourage visitors to start driving for Uber themselves to earn some extra money — the image here of an older woman cleaning her car before her next customer reminds the viewer that everyone can drive for the company! Friends, family, neighbors, and more are all eligible — the drivers you get when using the app are people just like you — if you're looking for a new job or side hustle, why not become a driver yourself? This imagery could be very effective in engaging the right people and attracting more workers for the company. 
Help customers imagine themselves using your products or services
If you can help your clients imagine themselves using your products or services, they'll be much more engaged — this can lead to you making more sales. You can do this with the right imagery, with videos of how your products or services work, or by offering a free trial that allows the viewer to try things out for themselves. 
Let's look at a few examples of businesses that do this effectively.

Nintendo shows how customers can incorporate family fun into their routine with the Nintendo Switch using effective imagery. In this particular image, you can see an entire family, all with their unique Switch devices, playing Mario Kart together and having a good time. In a single image, a viewer can see that Nintendo provides fun for the whole family — why not yours, too?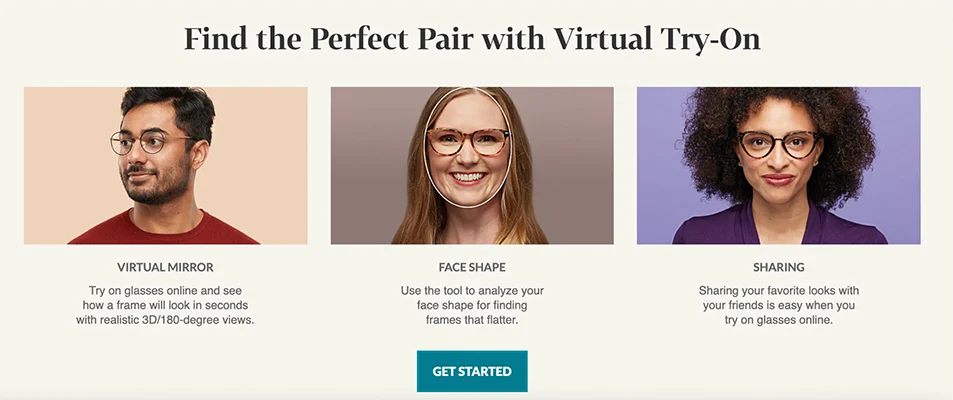 Zenni, an eyeglasses retailer, helps their customers imagine themselves using the company's products with a virtual glasses try-on feature. 
Zenni has an enormous variety of glasses, and it can be overwhelming for a customer to start. But, by providing a virtual try-on feature, Zenni shows the customer exactly what they'll look like wearing whatever pair of glasses they choose. This is engaging and fun for the customer, as it uses new and exciting technology — plus, if they love the way their glasses look, they'll be ready to make a purchase.
Summary
Engaging your website viewers is key to making a sale. In this article, we outlined how you can engage your customers using the tools at your disposal. Interactive elements, valuable content, a strong brand voice, imagery that humanizes your business, and content that helps customers imagine themselves using your service are great places to start. Take a look at your website — there's work to be done!
Aaron Haynes is the CEO of Loganix, an SEO fulfillment partner that supports marketing agencies and professionals. The company specializes in helping businesses to improve their online visibility and ultimately make more sales. The Loganix blog has a lot more information and advice, so make sure you check it out if you found this article helpful.
Like what you've read?
Sign up and try JivoChat for yourself!
It's free and only takes a couple of minutes to download.