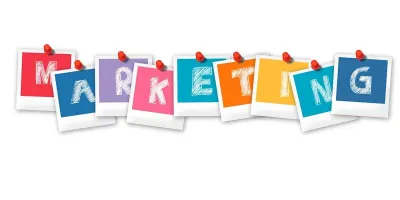 How to Use Your Marketing Data to Set Your Brand up for Success in 2022
March 11, 2022
updated April 20, 2023
Reading time ≈ 8 minutes
Hazel Raoult
Hazel Raoult is a freelance marketing writer and works with PRmention.
A well-planned marketing strategy never works on assumptions. It is always backed with data — concrete data. 
Nothing is really stagnant in the marketing world — be it technologies, trends, or even your consumers. The only way you know you're on track and keeping up is by gathering market insights, and ultimately using them to your advantage to empower your sales. 
Data-driven marketing is one of the top priorities of marketers. 76% of marketers make decisions based on data analytics and allocate around 16% of their marketing budget to the same. 
Impressive, isn't it? Almost. While marketers realize the importance of data-driven marketing, 57% of marketers are incorrectly interpreting data and thereby getting inaccurate results. 
Evidently, it shows that collecting data is not as much of a challenge as interpreting it is. Not to forget that data just tells you what's working but doesn't show you where you need to focus your efforts.
So the question is, how do you use your marketing data to fetch results and increase revenue? You're about to find out.
1.  Assess Industry Changes from your Campaigns 
Industry changes aren't analyzed overnight. But if you've conducted numerous marketing campaigns, you might be able to identify patterns. 
Why are certain channels not working for your advertisements? Why have the sales of a particular product declined gradually? Why are blogs on certain topics doing exceptionally well?
These are some of the questions you may be able to seek answers to. Fortunately, there are numerous tools in the market that you can use to determine market trends.
Google Trends allows you to know what consumers are searching online and gives you a long-term overview of the trends. Its keyword planner allows you to identify the keywords your demographics are using and what is your potential/competition you are likely to have. 
The best practice is to sit down and check the data quarterly for your social media and websites. Once you find patterns from your tools, you can communicate the same to your management and teams alike, and prepare your next campaigns accordingly. 
Keeping up with the industry changes is never easy. But acknowledging that change is critical to implementing change management in your organizations. You might need to collaborate with the product department, train your teams, hire new talent, etc. 
This data is not going to be exclusive to you but to all your competitors. Hence, anticipating market trends can also help you be a step ahead of them. 
2. Segment your Email List
Although segmenting email may seem like an obvious occurrence in email marketing, 9 out of 10 email marketers do not segment their email lists.  Alarming, isn't it? 
Anyone can send mass emails these days. But it's high time we acknowledge that they don't do any good. Instead, companies need to create targeted email campaigns. Research says that data-driven email marketing strategies perform 85% better. 
Let's say you're having a webinar catering to real estate professionals. In that case, would you want to send emails to all your subscribers from other industries like medical, eCommerce, and finance? That's what I thought. 
Your CRM tool holds a massive database. They hold important details of your customers, their industry included. It also allows you to segment your customers based on the industry size and depending on where they are on the sales funnel. This way, only the relevant email will reach each subscriber. 
Also, use data to personalize name tags and subject lines to connect with each individual on a personal level. Many tools help you create personalized email marketing campaigns and offer integrations with your CRM tools such as ActiveCampaign and MailChimp.
3. Use Data for Personalized Ad Campaigns 
The traditional marketing approach was undefined and generic. You got a call from a telemarketer, regardless of your choice, your needs, your background. You had to see an ad on television, regardless of whether the product is suited to you. 
The ability to create unique ad experiences for every customer seemed very far-fetched but it is happening and at a great scale. 92% of consumers expect a personalized experience since they're more enjoyable, memorable, and engaging. So how can you provide that? 
You've already deployed marketing automation tools for every stage in the customer buying journey. Keyword finders, landing pages builders, pop-up builders, chatbots, email automation tools, and so on. All these automation tools give you data. All you have to do is put the data to good use. 
For example, an eCommerce company can identify if the user is a returning user or a new user. It can provide them with personalized suggestions based on their previous purchases if they're returning users. For first-time visitors, they can build a pop-up campaign that urges them to shop with a first-timer discount. 
Automatically adjusting your ads and content to the context can ease your job and provide a delightful shopping experience to your customers.
4. Personalized Website Experiences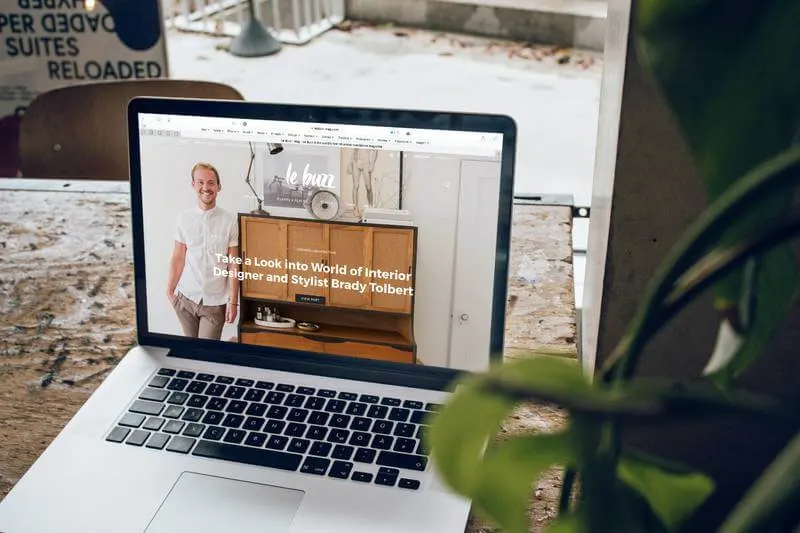 Website personalization is another way companies are creating unique experiences for their site visitors. The experiences are provided after configuring user behavior, history, demographics, and interests. 
To create personalized website experiences, you need three types of data:
Behavioral: Check what products your visitors are browsing, what CTAs they're clicking, what blogs they're reading, etc. 
Demographic: Get the geographic location, and company information based on the IP address and system-generated inputs. 
Contextual: Check if it's a new or an old visitor, what device are they visiting from, from what source are they visiting, etc. 
Once you have this data, you can create buyer personas and build variants and change elements to match your audience. 
These elements can be the Hero section, the product and plan features, the featured blog section, and customer testimonials. If visitors see relevant content on the site, there are high chances they'll stay longer to explore your site. It will also help you hyper-personalize the experience of leads that matter the most. 
5. Optimize Marketing Channels 
The customer buying experience is evolving. There isn't just a single medium through which the customers connect with you. They can get in touch with social media platforms, your physical stores, etc. 
Cross-channel marketing is no new news. The problem is the lack of realization to optimize your advertising and communication across channels for a specific engagement. 
The first step is to consolidate your data from across channels under one platform. You can do this via Customer Data Platforms like Bloomreach.
Next, you need to define the engagement rate across all your channels. 
For websites, you can check the average bounce rate and conversion rates. 
For social media check the engagement metrics such as the number of likes, shares, followers, etc. Your social media automation tools can give you relevant data on these metrics. You can also utilize UTM parameters to measure the success of your presence on each channel and check where your traffic is coming from. You can do this via Google Analytics.
For emails, check the open rate, the bounce rate, etc. 
Determine which channel works best for you and prioritize that over the others. Map consumer profiles based on their online and offline touchpoints and create personalized triggers for each customer segment across channels. 
6. Improve Customer Acquisition 
Marketing to acquire new customers is more challenging than marketing to your existing customers. It costs companies thousands of dollars and calls for intensive marketing efforts for brand awareness. So if you're spending money, why not spend it right? 
Your marketing data helps you gather deeper insights about your market, your target audience, and the perception of your product or service. 
Start by doing an intent search. That's the ultimate job of marketers — to know what your target audience is looking for. Luckily you can find out by doing keyword research.  
Depending on your lead generation strategy, you need to create first-party intent data, second-party intent data, and third-party intent data to get a broad view of what people are looking for. You can do this using tools such as ZoomInfo, and UnboundB2B. 
Once you get a background of the search intent, follow the steps mentioned above and turn the data into action. Create personalized website experience, personalized video ad campaigns, and personalized experience across channels. 
In the case of acquiring new customers, it is advisable to go for A/B testing to know what's working for your audience. 
7. Better decision making for product development 
Most data-driven marketing tactics are centered around improving the buyer experience across the sales funnel and acquiring new customers. 
While that is important, we cannot forget the products and services that are the core of these experiences. Data isn't just for defining your marketing KPIs but also for making product-driven decisions. Especially if you're a part of the B2B or SaaS industry. You need to ask customers for their feedback and conduct surveys.
Some metrics marketers need for getting product-related data are customer conversion rates, customer satisfaction scores, adoption rates, Net Promoter Score, etc. 
This information will help them know if they need to add new features, if there are any bugs in the product, if they need to make any backend changes for speed improvement, if customers have problems with any specific part of the product, etc. You can collect feedback through tools like Intercom and HotJar. 
These metrics will help the product team gain valuable insights and motivate them to improve the product for a better product user experience. 
Conclusion 
It's evident that marketing is now driven by data. From determining target audience to planning marketing campaigns, it is used everywhere in a large capacity.
It helps you adapt to the changing tastes and hit the right note in your advertising strategies. Ultimately, if you get it right, this data can prove to be transformative.
Like what you've read?
Sign up and try JivoChat for yourself!
It's free and only takes a couple of minutes to download.