What is SEM in Digital Marketing?
November 5, 2021
updated March 8, 2022
Reading time ≈ 13 minutes
Jaqueline Corradi
Content Manager
Do you know what SEM is in Digital Marketing and its importance to help you gain visibility, conquer more leads and boost sales? Many people get confused about this term and its difference from SEO. 
It's important to comprehend each one's aspects, so you can plan your marketing strategies even better. SEM can help you to make the most of ads, creating targeted campaigns that are going to focus on your potential customers, using the proper keywords and platforms. 
What is SEM? 
SEM stands for Search Engine Marketing and it's an umbrella term that refers to the strategies implemented to appear on the search engines' first results pages, to develop brand awareness, attract more people to your social media channels, website, and ecommerce, for example. 
SEO is focused on organic results while SEM includes SEO and the paid search or pay per click (PPC) when you create ads and pay to appear on the top or the bottom of the search engine results pages (SERPs). Usually, you are going to see SEM being used to refer to paid searches.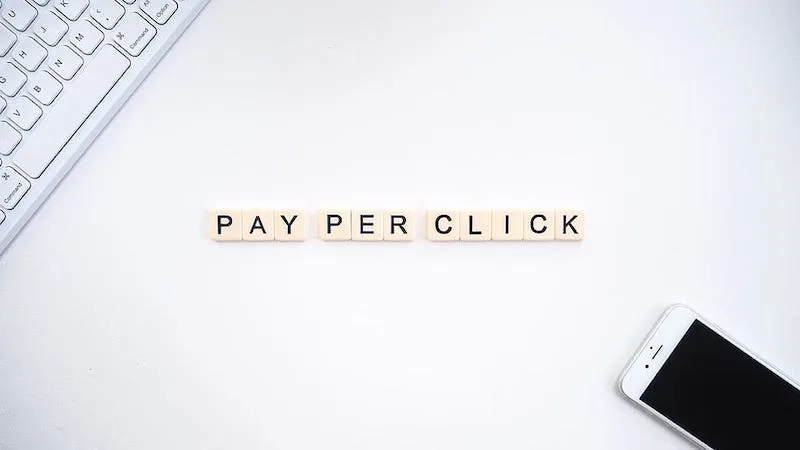 When we talk about Digital Marketing, SEM is essential to build effective actions online and have a high return on investment. It enables you to target your campaigns on what your potential customers are looking for, speaking directly to their needs.
That's very different from paying to have an ad on a general website, for example. You will be seen by a group of people that already has a demand related to your product or service. Your chances to reach leads and turn them into customers is much higher. 
How Search Engine Marketing works
When you are looking for something at Google, you must have noticed that results are divided into ads and organic ones. If you search for "the best smartphones 2021", for example, you are going to see shopping ads where you can click and it will redirect you to [an e-commerce](/blog/ecommerce/best-ecommerce-platform.html).
Another paid result could be the link to an article comparing the latest smartphones released or a smartphone's brand page presenting its product. Below these, you are going to see the better-ranked pages in the organic results. 
Occupying both spaces is very important, making it necessary to think about SEO best practices, and also how to develop effective ad campaigns at Google and other search engines platforms. With SEM you are going to search for the most relevant keywords to your area and purpose, and start drafting your campaign. 
Then, you will define which search engine results page you desire to appear, selecting not only the keywords but also other aspects such as the location and the device the person is researching. You will need to set a budget on your Google Ads account, and you will only pay per click. 
How SEM can help at your business growth
Increase brand awareness
Even if a lead doesn't make a purchase the first time they see your ad on a search results page, it doesn't mean it wasn't effective. You can develop a pay-per-click campaign in order to conquer more visibility, so people know about your company and the services or products it provides. 
This way, when potential customers need the product or service you sell, they are going to remember your brand and probably look for it, because they saw it in a previous search. When we talk about what is SEM in Digital Marketing, it isn't only about closing sales with every ad on Google that you make but also building trust and authority in your area. 
Actually, people don't tend to buy the first time they click on a search result. Usually, they will come back later to complete the purchase. Being on the search engines results pages is a way to mark presence. You can instigate the readers' curiosity with your ad, making them feel compelled to open it. 
But, to be reminded, it's important to have a clear message on your ad, with a direct and compelling call to action. Besides, make sure that the landing page, which the user is going to be redirected to, has an attractive design and content, showing your brand's identity and providing relevant information.    
You can create targeted ads
When we think about a television ad, one of its advantages is the number of people it can reach at the same time, right? But, you can't measure how many consumers have accessed your website because of your company's commercial that passed on TV, the metrics aren't precise.
That's different when it comes to SEM since it's possible to have a detailed analysis of pay-per-click ads, including several metrics, such as the number of clicks, the time each user has spent on your website, how many purchases were completed through the link, and other very important details.
Before creating the ad, you can select to whom it's going to appear. The reached audience may be smaller when compared to a tv commercial, but it's much more focused on the ones that have a higher chance to become a customer. 
Your advertising will appear to people who are already looking for a term related to your services or products. If you work only in a region or want to expand your business investing in a specific niche, you can define the filters to make sure the campaign is only going to appear to the selected group. 
For example, if you have a pizzeria, you can set the ad to appear only to people who are in the region where you make deliveries. That will reduce the cost of the campaign, but maintain its effectiveness. 
There is a high return on investment
Another huge advantage of using SEM to make ads is the possibility to develop very effective campaigns without the need to spend a lot of money. The platforms, like Google Ads, allow you to customize many characteristics regarding the ad, including how much you are willing to spend. 
Different from a tv commercial or an ad in a magazine, pay-per-click is much more accessible to small companies due to the cost. Being able to strategically define where the ad is going to be shown increases its effectiveness, as well, so you will have a higher return on investment (ROI). 
In order to have a high ROI, though, you need to take into consideration many aspects, including the quality of your ad. Being visible at search pages results isn't enough, the message needs to call your prospects' attention, and your website has to be well-developed, with an easy-to-use interface that invites the user to keep navigating through it.  
If you are running a PPC campaign and see the results haven't been what you expected, you can change the ad. Analyze the metrics while the ad is on, to be able to identify what you can make to improve it, which will help you reassure you won't lose money with the campaign. 
The difference between SEM and SEO
As you can understand better what is SEM in Digital Marketing it gets easier to see how it's different from SEO. The first one refers to all marketing strategies regarding search engines, while SEO is only about the organic results. 
To have an effective marketing plan, it's important to consider how to optimize your website to rank at the first positions of Google search results, and also invest on pay per click ads, which have to be strategically built and configured. 
Think of SEM as a concept that allows you to unite the actions that you are going to take to boost your company's image and sales through the search engine, using SEO and paid advertisements combined. 
Implementing SEM in Digital Marketing to boost your sales
We can't talk about digital marketing without considering SEM since search engines are a very important tool to grow your business online. Here it's necessary to separate SEM focused on paid search from SEO practices because each one requires different actions. 
Let's pay attention to how to use ads in search engines to help you achieve your goals and avoid wasting money with ineffective campaigns.  
SEM platforms
Search Engine Marketing platforms are the places where you can create an account to make search ads, which are going to appear when someone uses the search engine to look for the target keywords. Google Ads and  Bing Ads are examples of it. 
Undoubtedly, Google is the leading search engine in the world and the most used to invest in paid search. But, it's worth analyzing other ones, and checking if they are used by your audience as well.
Set your goals
Before setting a pay-per-click ad, define which is your goal. For example, do you want to create an ad to sell a product, to increase the number of visitors on your website, or to publicize a new article from your blog? 
Knowing what is your main purpose with each ad is going to help you to create a clear message, and to know what call to action to use. Be direct, and show the users what you expect them to do. 
Having your purpose established also makes it easier to evaluate if an ad was successful or not. As you can realize by now, selling isn't always the main objective of a marketing campaign. But, all of the campaigns must be thought to reinforce your brand's image, and guide your leads to follow the steps of the sales funnel, nurturing the relationship with them in a way that, in the future, you will be able to turn them into customers. 
Define the keywords
Keywords are the basis of SEM. They must be taken into consideration not only when we talk about ranking in organic search results pages, but also to have ads performing well. The first step to know which keywords search you are going to insert your ad is to study your target audience. 
Try to identify which are the terms related to your company products and services that your prospects are looking for. Check for the search volume of each keyword and also analyze the content of the first results that appear on the page.    
When you are going to create an SEM campaign, you can select different types of keywords, including the ones you want to avoid. 
Broad match keywords: it includes variations of a keyword, for example, singular and plural forms or similar words. This way you guarantee that you can reach more people looking for the same thing, but just using different terms for that.
Phrase match keywords: in this case, you are going to target one phrase, but you can insert more than one that has the same meaning with synonyms or a different order of words. 
Exact match keywords: this one is more specific, you are going to target just one term, which can include only small variations. 
Negative keywords: they are the keywords you don't want your ad associated with, even if the terms are close to what your prospects tend to search for. 
Determine who your target audience is
Now that you have selected the keywords that the search platform is going to show your ad, 
It's time to filter your campaign even more by adding other parameters. If you desire to focus only on a region, set the ad to appear to people located in a specific geographic area.
It's also possible to program the ad to appear on researches made during just a period of the day, for example at night or in the morning.  You can select demographic categories as well, such as age and gender. Another possibility is to configure your ad to be shown only on researches made on smartphones, tablets, or on the desktop.
Remember to use these targeting tools according to your customer's behavior. It's crucial to study their profile, and main characteristics, otherwise you run the risk of not having your ad seen by the right audience. 
SEM account structure
To create SEM ads that have a low cost per click and a high click-through rate, it's important to comprehend how an SEM campaign works and the way it's structured. At your Google Ads account, you are going to see that your account is organized by campaigns, ad groups, keywords, and ads. 
The campaign encompasses all the other categories, it's where you will set the maximum cost per click, organize the keywords, and set the target audience. Each campaign has one goal, and you can create many of them inside the platform. 
If you have an electronics online store, you can develop one campaign to sell iPhones, one to sell desktop computers, and another one about the articles on your blog, for example. In each one of them, you are going to separate it on themes, which are the ad groups.
You can have 2 ad groups in the iPhone campaign, for example, one targeted to people who already use iPhone and want to update to the latest model, and another one directed at consumers who want to change from Android to IOS. 
After this, you will create the ads and define the keywords they are going to be related to. It's advisable to have around 3 ads and no more than 20 keywords for each ad group. 
SEM Ad Auction
If you think that paid search is a guarantee that your link is going to appear on the search results pages, it doesn't work like that. Just as you, other companies also see the potential to target some keywords and want to occupy the same space, that's where the SEM Ad Auction enters.
So, who has the highest bid will conquer the ad space? Not exactly. Having a high budget can help you, but you also need to pay attention to other elements. At Google Ads, you will select the keywords you want and target and define how much you are willing to pay for them (maximum cost per click). 
Then, Google is going to analyze it along with the other bids. The main factors it takes into consideration are: 
Maximum cost-per-click: the limit of your budget for each click.
Quality score: Google rates your ad quality by analyzing several aspects such as your click-through rate, the quality of your [landing page](/blog/sales/how-to-create-high-converting-landing-pages.html), keywords, and your Google Ads account overall.
Ad Rank: the rating Google Ads will give you to define where your ad is going to appear on the paid space of the search engine results page. 
Optimize your current campaigns
If you already have ads running on your Google Ads account, you can improve them now that you have a better view of what is SEM in digital marketing. First, take a look at the metrics, how are the click-through rates and your quality score?
Analyze if there is any relevant keyword you have left behind, add them to the campaign, and remove the keywords that are bringing a type of traffic that isn't helping you to achieve your goals, which isn't focused on your prospects.
You can use A/B testing with SEM to develop even more effective campaigns. The more you study your leads and customers' profile, and learn about what they are searching for, the better your ads and quality score are going to be. 
Start creating your SEM strategies
You have just been given the first step to use search engines to boost your business. Now that you have learned more about what SEM is in digital marketing, what about beginning to analyze your target audience and plan your campaigns? Define your goals, and start testing!
Looking for a job in digital marketing? Jooble.
Like what you've read?
Sign up and try JivoChat for yourself!
It's free and only takes a couple of minutes to download.