Client VS Customer: What's the Difference?
February 22, 2022
updated February 14, 2023
Reading time ≈ 11 minutes
Jason
Jason is a Sr. Technical Writer currently associated with ProProfs Chat.
Are they clients or customers? We honestly don't think much when we use them interchangeably. But both customers and clients are different from each other. 
If you've been using them interchangeably like most people, here's a quick guide on differentiating the two. We've elaborated more on the core differences between clients and customers and explored which one you must have to steer your business towards growth.
Let us begin with the customers.
What Is a Customer?
A customer is someone who has limited engagement with your brand and is likely to switch for some other brands they might find more lucrative or better. Let us explore the customers in two business scenarios - B2B and B2C. First, let's start with B2B customers.
By now, we all have gotten used to Zoom calls. It has become a part of our work culture, no matter where we are working from. Those using this online video calling platform as a monthly subscription can be defined as customers. Customers who are paying every month can discontinue the subscription anytime. 
They won't have a stable journey with the brand. They might choose another platform whenever they feel the brand isn't delivering per their needs or something's a miss. That's a B2B customer for you.
B2C customers aren't that different. But here's a scenario that explains these customers better.
For example, a customer needs to buy weekly groceries and visit the nearest Walmart. They find great deals and discounts on all the items they wish to purchase. 
However, the customer feels disappointed because he fails to receive the same discounts on his next visit. Such customers decide to try another supermarket to get better deals for their future shopping sprees. 
Understand that such customers would only support a brand until they receive quality products or services within their budget. If not, they switch quickly to another store or business. But clients are different. Let's see how.
What Is a Client?
A client is someone willing to pay for personalized or highly tailored professional services, such as customized products, specific or priority services, and more. For example, legal consultants and accountants have clients who continually pay for availing services.
While customers might leave you if they get better services and products or make a one-time purchase, the clients have a long-standing relationship.
They can be with you for years and might incrementally invest in your products and services. They are willing to pay more for improved services, looking for "specialized and personalized" offerings. Let's take the same examples above to understand B2B and B2C clients.
Businesses that receive customized services from Zoom will be willing to convert their monthly subscription into yearly ones. They may even stick for long with the brand and gladly become their advocates.
The same is true for B2C clients. An example could be the Netflix subscribers opting for the one-year-long multiple-screen plans. These customers are willing to spend more to enjoy watching content on more than one device and are ready to take the plan for an entire year.
Now that we know what customers and clients mean, let's understand why differentiating the two is pivotal.
Why is the Difference Between Client & Customer Essential for the Business?
In SaaS, the client vs. customer dichotomy is of paramount importance. The clients will be your loyal customers and will pay for your brand offerings for a much longer time than your customers. Cultivating valuable relationships with clients will also require more time and attention, consuming time and resources. 
There are three key areas where the difference between a client and a customer becomes significant for a business:
1. Return Business
A customer commits to a one-time purchase and has a high probability of never returning. On the other hand, a client is someone willing to go beyond a "one-time" deal. Clients are long-term customers with a high probability of offering return business. 
2 . Needs
While a customer is looking for a good deal, a client is looking for stable business, professional service, and high-quality products, and that too for the long term. Hence, the client's needs evolve and are more diverse and complex than those of your customers.
3 . Communication Level and Dependence
While businesses depend on both - the clients and the customers, due to the different needs, clients engage with firms in a deeper and more personalized business interaction than a customer. 
They form stronger business relationships and might also have a say in the overall business strategy. However, these relationships form the continuous revenue stream and help keep your business steady. 
Hence, your ultimate goal must be to have more clients and convert your customers into loyal clients with guided and tailored customer experiences. And, step zero of this process is avoiding customer churn.
Ask Yourself: Do I Have More Customers or Clients?
This is one of the significant questions that every business owner must ask himself. Having more customers means making more sales, and having more clients means making more sales consistently.
But then again, grabbing more audience is also crucial to staying afloat, right? So, what should you do to gain success across all the three verticals - Customers, Clients, and New customers?
Well, the answer lies in the CX! Take a look at the following visual: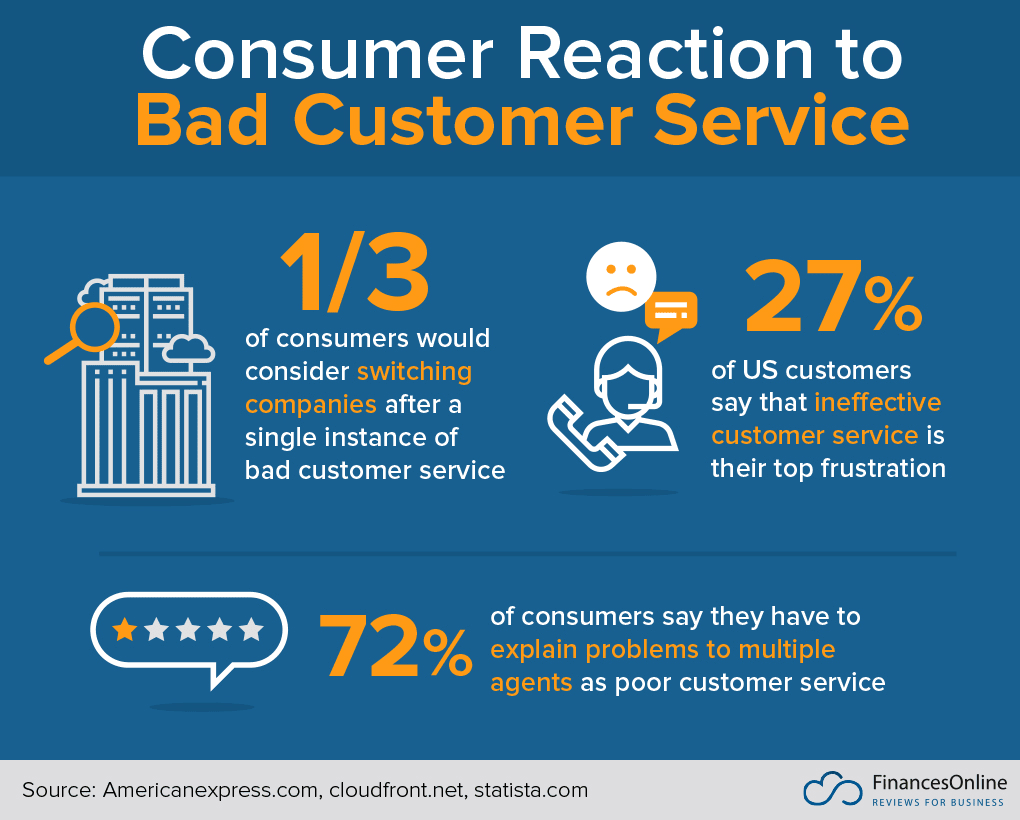 Delivering flawless and delightful customer experiences enables you to target all three groups of your customers. 
While most of the products and services have competition and look-alikes and do-alikes, customer experience emerges as the major brand differentiator that allows you to stand apart. 
Modern customers are digitally empowered and seek extremely tailored services round the clock. Instead of seeking products, they are seeking solutions and purpose. So, while you present your brand offerings, focus on the meaning they can serve and the value they can add to your customers' lives.
Two brands that are the epitome in this regard are Glossier and Coke. Both of them have attached themselves to the general and primary purposes of the lives of their customers.
This will help you garner the attention of new customers, keep the current customers delighted and satisfied, and offer a distinct value to your clients. Below, we discuss some sure-shot ways to convert your customers into clients.
How to Convert Your Customers Into Long-Term Clients?
1. Design Hard-to-Miss Loyalty Programs
Loyalty programs are an excellent way to convert your customers into loyal and long-term clients. As the competition for more conversions or getting a significant share of the wallet intensifies, more and more companies are adding loyalty programs to their marketing agendas.
Take a look at the following visual that shows the economics of a well-designed loyalty program: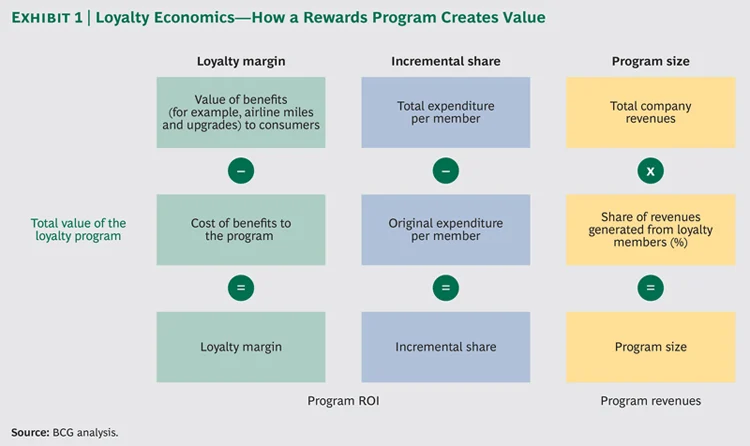 As per the recent stats, the global business spending on loyalty management amounted to 75 bn USD in 2021, and 45% of the businesses believe that personalized offers are the key success drivers. 
However, not all loyalty programs deliver value or are successful. BCG states that it is essential to integrate your loyalty programs well with the other functions of your business organizations to get the most out of them, as shown below: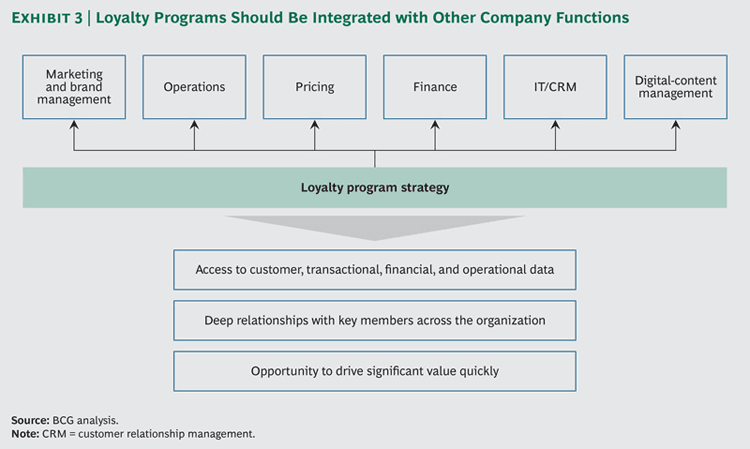 Further, designing hard-to-miss loyalty programs requires a careful understanding of various things, as shown below: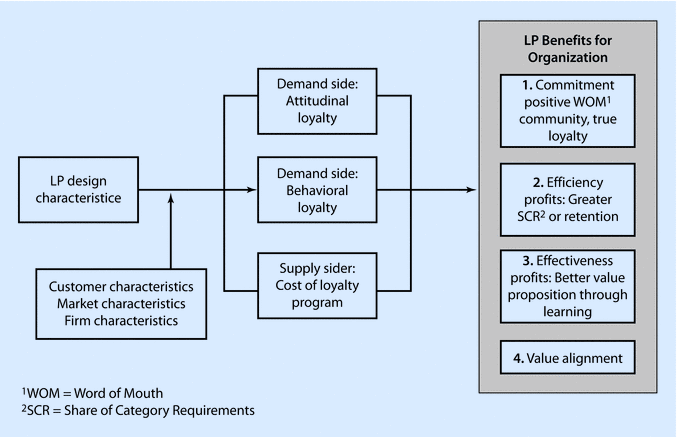 Well-designed loyalty programs help you acquire new customers, uplift your customer experience and enable you to retain the customers. These programs also allow you to shift your spending on the customers willing to contribute to higher-margin offerings. 
Moreover, they can promote your brand long-term depending on the chosen incentives. Loyalty programs can reward customers with personalized products that can reflect the values of your brand.
2 . Deliver a New & Improved Customer Service Experience
When we read customer experience, one word that pops up in our minds is - Survey. The surveys offer us core insights into the current client versus customer posture. You get to know your customers' pain points and what more your clients are seeking from you.
However, gone are the days when using a good old survey could single-handedly deliver such insights. A recent McKinsey feature outlined the four major flaws with today's survey-based CX measurement: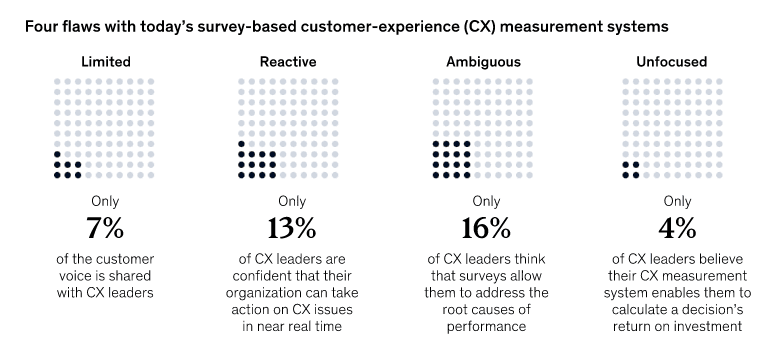 Hence, to cater to the highly volatile customers and valuable clients, you need to craft immensely tailored and data-driven customer service strategies. These strategies must stem from the experiential learnings of all the stakeholders, namely - clients, customers, customer service teams, and marketers. 
Customer analytics is yet another powerful tool to decode the hidden trends in customer behavior and discover what "motivates" your customers or prospects.
However, investing in data analytics software might incur additional overheads, especially for SMEs. Hence, an intuitive helpdesk software with analytics and reporting features, such as ProProfs Help Desk..
The following visual shows how to deliver flawless 360-degree customer experiences that help you minimize the client customer difference: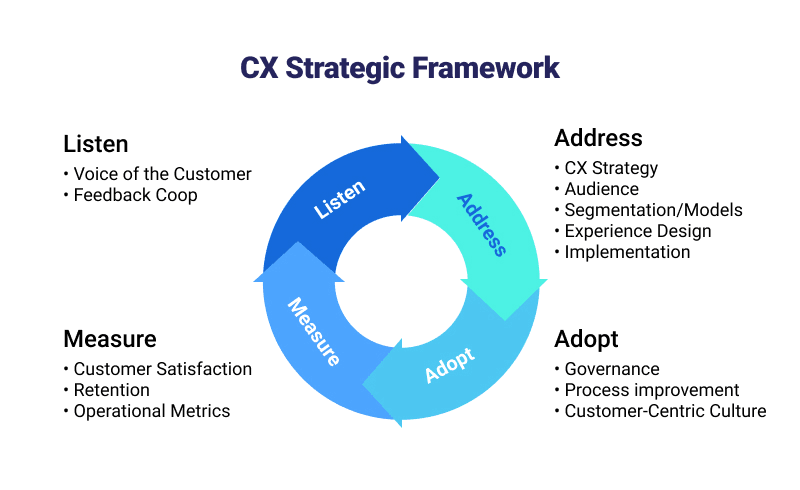 3 . Identify the Best Ways to Personalize Each Experience
Personalization is the critical link between customer data, analytics, and brand marketing. It helps you weave a seamless and flawless customer experience for your customers and clients. Hence, the customers can enjoy personalized shopping experiences and gradually mature into clients.
The happy clients and customers contribute to word-of-mouth marketing, which expands your reach among the masses and helps you gather more prospects. 
91% of the customers are more likely to shop from brands that offer personalized recommendations, and 72% say they can only engage with personalized messaging. Sending a personalized email is the best way to deliver a personalized message to a customer in their personal Inbox. 
Further, not long ago, McKinsey outlined the importance of offering personalized experiences for helping your customers mature into loyal clients. The feature also outlined how brands like Amazon, Nike, Sephora, and European Grocer are sparking trends with personalization efforts. 
4 . Build an Omnichannel Communication System
Studies reveal that omnichannel customer engagement helps businesses retain 89% of their customers. What's more, 77% of companies with strong omnichannel companies store customer data across multiple channels. 
Modern customers are digitally empowered and use at least five types of communication channels to interact with brands, as shown below:
Omnichannel communications facilitate timely and proactive information sharing, centralized insights for data and technology, and uplift your customer service levels.
Being present on all the platforms for all your customers also reduces the wait times and increases your ability to resolve more queries in less amount of time. 
Live chat is one of the popular communication platforms used across industries. It is also the leading digital content method, and when coupled with chatbots, it can work wonders!
Many live chat tools, like JivoChat, and ProProfs Chat, come with advanced analytics, proactive customer support, and chatbots. Investing in such tools can enhance your customer experience and offer proactive client engagement.
5 . Be Regular at Proactive Communication
Proactive communication improves the customer service quality and helps you guide your customers in their journey towards loyal clients. It makes your customers see and recognize your efforts to resolve their issues and nudges them to trust your brand. 
You can identify the pain points in your customers' journeys and tackle them well before they escalate into serious problems. Take a look at the following stats to understand the general public sentiment towards proactive communication: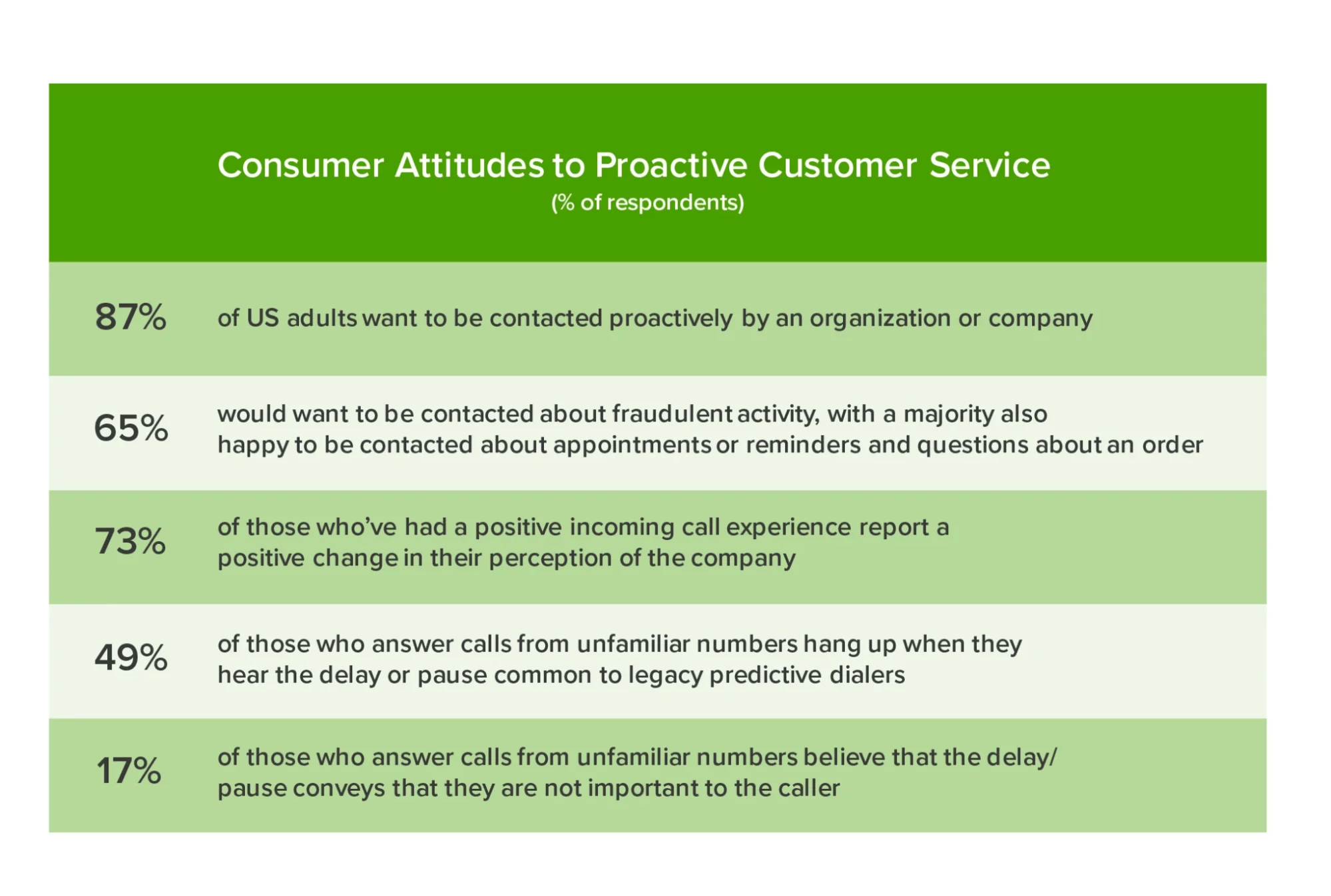 Understand that proactive communication must be delivered throughout the customer journey and not on specific touchpoints. This will enable you to stay with your customers throughout the "customer to client" journey. 
Overcoming the Client vs. Customer Battle: How to Unlock Success?
By now, you might have understood the difference between a client and a customer and how to convert your customers into loyal and long-term clients.
However, it is easily said than done.Now, you might ask - "Why?". The answer is the consistent preference battle - client service vs. customer service!
Focusing on the graduation of your prospects into customers and customers into clients might take your attention away from nurturing clients into loyal brand advocates; and vice versa. So, what to do?
The answer is developing a consistent, data-driven, and highly intuitive customer support and nurturing system that delivers highly personalized and delightful experiences. While establishing such a system might take some time, but ensures customer success through and through!
So, take the first step today, and follow the pointers shared here to solve the client vs customer enigma!
Like what you've read?
Sign up and try JivoChat for yourself!
It's free and only takes a couple of minutes to download.