10 Best Free Logo Maker Apps
Discovering the best free logo maker apps and the multiple features they offer is a great asset for companies and entrepreneurs who are just starting. One of the fundamentals when it comes to marketing and developing a brand's identity is creating its logo, a symbol that should represent what your company is about.
With those free apps, you don't need to be a designer to create a logo and begin using it on different platforms and types of content to represent your brand. But, keep in mind that a logo shouldn't be randomly built, on the contrary, consider the elements you will add, think about your company characteristics,  and also how to make a memorable logo. 
Creating the logo is the starting point, you will need to make marketing strategies to publish, and make sure your audience associates it with your business. So, consider that the brand should be applied on your website, business cards, social media profiles, stationery, in your office, physical stores, and tags, for instance.

Besides enabling you to build a website with an easy-to-use platform, Wix also counts on a free logo maker. With just a few steps, your logo will be ready, all you have to do is enter your business name, and tell a little bit about your brand, and Wix will present you with some design options. 
You can review the logo designs, select the one you believe suits your brand best, and customize it as well. It's possible to change the colors, and font, personalizing every detail to represent your company's identity. 
Key features:
Easy-to-use
Royalty-free
High-resolution format
Resizable files
Social media files

Canva's free logo maker app doesn't require any design experience. Its easy-to-use editor allows you to personalize your logo with the drag-and-drop tool, where you can insert icons, images, and other graphic elements. 
Canva provides you with an extensive logo template library that you can choose from to customize. You will find designs made for different business categories, such as gaming, food and drink, and sports. After you finish building your logo, you can download it as a JPEG, PNG, or PDF file, publish on your social media and website, and apply it to letterheads, and business cards. 
Key features: 
Library of logo templates
Customization tools
Download the logo in different file formats
Drag-and-drop tool
User-friendly interface

The online brand identity builder, Logaster, also counts on a free logo maker feature. You can create your own logo quickly and easily. Just enter your brand's name, then the platform will give you logotype design options, so you can select the one you like the most. 
After that, sign up to your account, so you can make any alterations you wish, then download the files. Inside the website, you also have the option to use the logo to build social media covers, profile images, business cards, and letterheads.
Key features:
Unlimited logotype downloads for free
No watermarks
Ready-to-use
Customization tools
Pre-built templates
Thousands of icons and fonts are available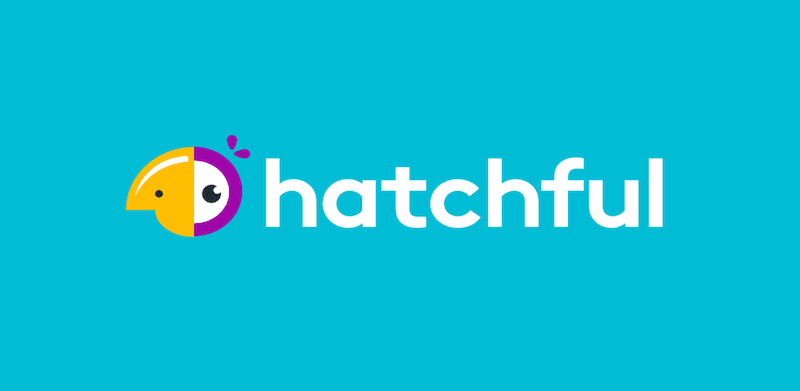 The Hatchful allows you to design a logo from hundreds of templates. Choose the one that fits your brand's identity best, then completely customize the logo by choosing the color palette, icons, and fonts in the design studio. 
Once your logo is done, you can download it in high-resolution formats, and optimized for social media, business cards, and merchandise. 
Key features: 
Pre-built templates
Logo creation design studio
Customization tools
Free social media assets
High-resolution file formats

With Ucraft free logo maker app, you are able to create a professional, eye-catching logo to be used across multiple platforms. To begin, access the website and click on "Make Your Own Logo", select the graphic elements that match your brand's identity, including the name and the slogan. 
You can also customize the font, sizes, colors, and shapes. Once you are finished, click the preview button to ensure the logo is exactly what you wanted. If everything is ok, just download your logo. You have the option to save it in png or SVG format. 
Key features:
Easy-to-use platform
Customization tools
Download the logo in png or SVG
Print the logo to use offline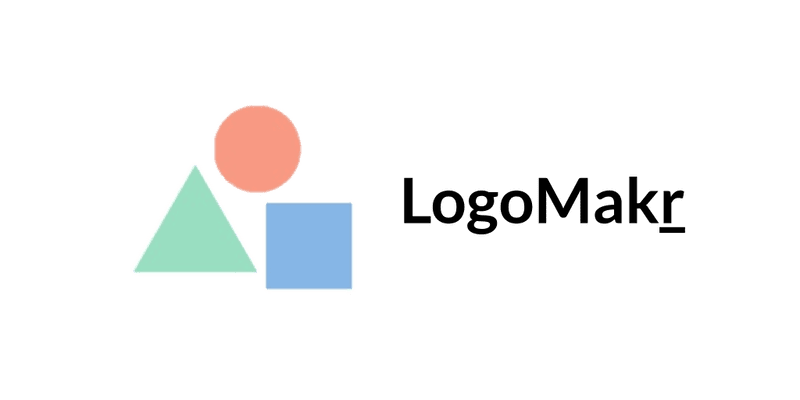 LogoMakr offers you multiple design templates to make it easier to create your logo since you can choose the one you prefer and start personalizing the logo from it.  The platform has more than 3 million graphics to help you develop a unique design. 
You can choose the font, the colors, the logo shape, and position and resize the text as you prefer. You also have the option to make icons for social media, designed in the precise dimensions necessary for each social media. 
Key features:
Multiple templates
Over 3 million graphics
Wide selection of designer fonts
Custom shape style tool
Custom text positioning
Social icon maker 

The FreeLogoDesign gives you the proper tools to build a high-quality logo for your business. Start by inserting your business name on its website, then choose your business category, and browse through the multiple template options available to select the one you like the most. 
After it, you can customize the logo using the logo creator feature, where it's possible to add text, and icons, change colors, shapes, fonts, and much more. Download the logo and apply it wherever you want. 
Key features: 
User-friendly logo editor
Multiple templates
Bank of icons
Business card maker

The free logo maker app provided by GraphicSprings is easy-to-use, and it doesn't require you to be a designer to enjoy its features. It has several professional templates divided into multiple industry categories to facilitate your job.
Use the logo editor to customize every detail, like the fonts and colors, and insert the graphic elements you want. You can download your logo in PNG, SVG, and JPG format. Another advantage is that there is no cost if you wish to re-edit the logo or download it more than once. 
Key features:
Beautiful design templates
Easy design customization
Instant download
Branding support

With just 6 steps, you can create your logo using Tailor Brands' free logo maker. First, provide your business details, including the name, type, and main characteristics, then choose the logo style you prefer, which can be a monogram or an icon, for instance. 
After that, choose your favorite fonts, and the AI logo maker will generate various logo options according to the information you gave. Opt for the one that suits your brand's identity the best, customize it, and download it.
Key features:
Easy-to-use
AI logo generator
Customization tools
High-resolution logo files
Social media formats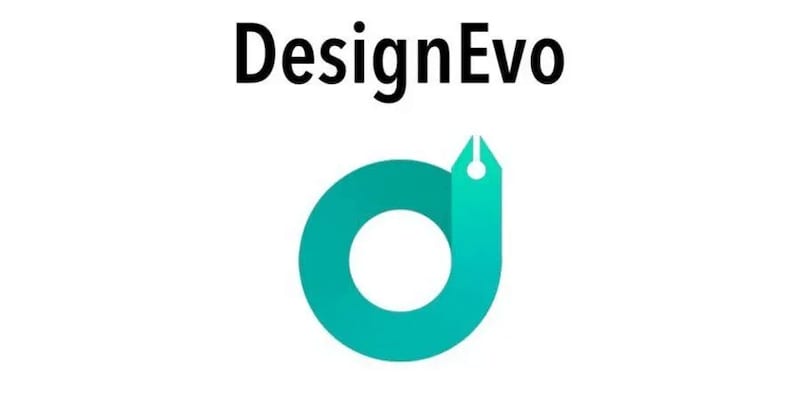 DesignEvo has more than 10,000 pre-built logo templates, which you can choose from and edit to make your business logo. The editor is easy-to-use and offers several customization options, enabling you to insert text, and graphics, and change the colors and fonts. Download the logo in multiple file formats
Key features:
More than 10,000 logo templates
Free vector icons
High-quality SVG and PDF files
Easy-to-use
Choose the Best Free Logo Maker App
Now that you have known the best free logo maker apps available, assess the features they offer, and select the one that you find easier to use, and which offers the best tools. Remember that your brand's logo has a strong role in building the company's visual identity, so choose each element carefully, and avoid adding too much information.