13 Best VPN for multiple devices
October 29, 2021
updated September 4, 2023
Reading time ≈ 17 minutes
Jaqueline Corradi
Content Manager
Do you worry about having your data leaked on the internet or used for unwanted purposes, such as fraud? Using a VPN (Virtual Private Network) can help you prevent it, mainly when you are using public wi-fi where you are much more exposed online.
If you wish to safeguard your information, one solution is to select the best VPN for multiple devices. This way, you won't have to pay for more than one VPN access to protect all the devices you use, for example, your desktop PC, laptop, smartphone, tablet, and Smart TV.
Also, if you have a small office, this will enable you to protect all of your computers, reducing the risk of having your business information vulnerable on the internet. 
Shopping online, using bank apps, exchanging digital contracts are things that have become part of our daily lives, mainly with the growth of remote work during the pandemic. The Internet is going to be used to send and receive sensitive information, so it must be protected. 
Nord VPN allows you to connect with 6 devices at the same time, and support different operating systems, such as Windows, macOS, iOS, Android, and Linux. You will also have an encrypted proxy for Firefox and Google Chrome. 
With more than 5100 servers spread across 60 countries, Nord VPN ensures a fast and reliable connection wherever you are, creating a secure encrypted tunnel for your online traffic. To enhance your protection, the platform also has a no-logs policy, which means they won't collect, track or share any of your private data.  
You will be able to hide your IP address and your browsing history, but without affecting the speed of your streaming, for example when watching Youtube or Netflix. Another advantage is having a completely updated VPN, with next-generation encryption, but that's easy to use. 
Highlighted features:
Connect to 6 devices at the same time
Secure internet
Strict no-logs policy
Uninterrupted streaming
More than 5100 servers in 60 countries
Easy to use

With Surfshark you can connect to an unlimited number of devices in the same VPN, and also count on 24/7 support, Adblocker, and two-factor authentication. To protect your data, the platform uses AES 256 GCM encryption and follows the IKEv2/IPsec, OpenVPN UDP/TCP, Wireguard, and Shadowsocks security protocols. 
When you install Surfshark, it has an auto-connection, so every time you get online your data will be safe.  If there is any problem with the VPN, the kill switch cuts the internet connection to avoid any data from being exposed. 
Sufshark has more than 3200 servers located in 65 countries, which helps to certify you are going to have a fast connection. The system is compatible with Windows, macOS, Linux, Android, IOS, and others.
To avoid problems accessing some specific websites and apps, like banks, you can use the bypass to allow them through the VPN. 
Highlighted features:
Unlimited devices
24/7 support
Adblocker
Kill Switch
More than 3200 servers in 65 countries
Private DNS
Secure protocols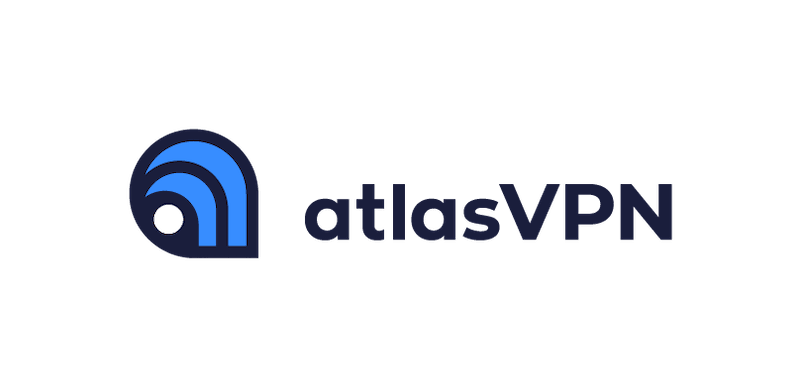 With the SafeSwap technology, Atlas VPN ensures that your online activities remain anonymous. It changes your IP address every time you access the internet. While the tracker blockers feature prevents third parties from gathering information about you as well. 
Through split tunneling, your important data will be protected, but without losing access to local networks or services. Another advantage is that Atlas VPN follows the WireGuard protocol, which ensures secure and seamless streaming, gaming, and browsing experiences. 
You can connect the VPN to an unlimited number of devices, and you will count on more than 750 servers distributed across 27 countries. 
Highlighted features:
SafeSwap
Block malware and ads
WireGuard protocol
Tracker blocker
Split tunneling
MultiHop+ 
No-logs policy
Unlimited simultaneous connections 

Proton VPN allows you to simultaneously connect up to 10 devices, using advanced security technology to enable you to navigate through the internet safely and keep your privacy. The platform doesn't log your activities, nor share them with third parties. 
To enable the VPN, you are going to encounter a simple, intuitive interface, developed to make it easier to set everything you need. Proton VPN offers multi-platform support, you can install it on the PC, laptop, smartphone, and even at your router. 
More than 1400 servers distributed across 61 countries helps to ensure you are going to have a fast connection, with no problem streaming media or downloading heavy files. To improve the load time, the platform also uses VPN Accelerator, which can increase speeds by over 400%.
Highlighted features:
Connect simultaneously with 10 devices
More than 1400 servers in 61 countries
Strict no-logs policy
All apps are open source and audited
High-speed connections
30-day money-back guarantee
VPN accelerator
With Hide.me premium plan, you can have up to 10 devices connected simultaneously. To protect your data whenever you get online, the VPN has more than 2000 servers, in 75 locations, and uses multiple VPN protocols, including IKEv2, OpenVPN, SoftEther & SSTP.
It also has strong encryption and provides you with unlimited data transfer. Hide.me is compatible with several operating systems, such as Windows, macOS, Android, iOS, Linux, Routers, Consoles, and Smart TVs. If you need any help to install and set up, you can count on their 24/7 customer support too. 
Highlighted features:
10 simultaneous logins
99.99% uptime guarantee
Fast speeds
Zero activity logs
More than 2000 servers
Unlimited data transfer limit
24/7 customer support

Offering support to diverse operating systems such as Windows, macOS, iOS, Android, Linux, Smart TVs, and routers, Hotspot Shield allows you to use the same VPN on 5 devices at the same time. You will enjoy the safety and privacy of military-grade encryption, with a high-speed connection.
They have servers in 80 countries with 115 virtual locations and use the Hydra Protocol to optimize your VPN, guaranteeing fast connections even for gaming, streaming, or making downloads.   
Highlighted features:
Connect to 5 devices
Military-grade encryption
More than 115 virtual locations
Fast stream, download, and game
Hydra protocol
Available on major platforms and devices
PureVPN ensures you are going to keep your data private and download securely by counting on more than 6500 servers spread over 78 countries. Besides, you are going to be able to connect 10 devices at the same time.
To provide fast speed, their self-engineered VPN service and proprietary apps are optimized for evolving broadband connections.  The VPN servers support all security protocols, which include, for example, OpenVPN, L2TP/IPSec, PPTP, SSTP, and IKEv2. 
The platform also follows the no-log policy, so your private information won't be monitored, stored, or shared with anyone. If you need any help, there is 24/7 customer support at your disposal, through email, chats, and tickets. They also offer a 31-day money-back guarantee.

Highlighted features:
More than 6500 servers around over 78 countries
Support all security protocols
No-log certified
24/7 customer support
10 multi logins
Apps for Microsoft, Linux, iMac, IOS, and Android
CyberGhost allows you to have a secure VPN connection with up to 7 devices simultaneously. They use the best VPN protocols and encryption standards to ensure you can keep your privacy and anonymity online. For example, protecting you from hacks and snoopers when you are using a public Wi-Fi network. 
You won't need to worry about speed, CyberGhost has more than 7500 servers, located in 91 countries, designed to meet your needs, and with unlimited bandwidth. 
Besides, you are going to encounter optimized apps for different devices and operating systems, including Windows, Linux, macOS, and routers, for example. 
Highlighted features: 
Connect up to 7 devices
7500 servers in 91 countries
Split tunneling
Apps optimized for every device
Safe and fast VPN protocols
45-day money-back guarantee
24/7 customer support
Unlimited devices connected at the same time and high-speed bandwidth are some of the advantages IPVanish offers in all of their plans. Supported by all major platforms, they use WireGuard for enabling faster connections, along with advanced encryption to safeguard your data and provide online anonymity. 
You just need to enable your VPN connection once, after it, all of your online traffic will pass through a tunnel where it's encrypted, and your IP Address is kept hidden.  IPVanish counts on 1900 servers in more than 75 locations and 24/7 customer support, via phone, email, and live chat. 
Highlighted features: 
Advanced encryption
Unmetered device connections
Zero traffic logs
1900 servers in more than 75 places
Multiple connection protocols
24/7 customer support

With more than 15 million customers worldwide, Private Internet Access (PIA) allows you to connect up to 10 devices with one subscription. They have more than 10 years of expertise in the VPN industry, offering open-source software that is supported by the main operating systems. 
PIA has servers located in 78 countries, providing ultra-fast connection, unlimited bandwidth, and enhance your data protection with a strict no-logs policy.  They use standard VPN protocols and the latest advanced encryption, so you can hide your IP address and keep your browsing history private. 
Highlighted features:  
Connect up to 10 devices in one subscription
Open-source software
24/7 customer support
Advanced split tunneling
Ad & Malware blocking
WireGuard protocol
Advanced encryption settings

Express VPN  gives you the option to connect 5 devices at the same time, where you will enjoy a safe and fast connection ensured by 160 servers located in 94 countries. Your IP address is going to be hidden, and you will be able to browse anonymously, on your PC and mobiles. 
With support for the mains operating systems, Express VPN has strong encryption, using advanced mathematics in AES-256. Besides, your data isn't written on any hard drive nor logged by the company. 
If there is any problem with the VPN connection, the kill switch feature prevents you from navigating without protection by blocking the online traffic. In case you need to use more devices in the same wi-fi, Express VPN also has a VPN for your router. 
Highlighted features: 
160 servers in 94 countries
Support major operating systems
24/7 customer support
Split tunneling
Kill switch
Private DNS
Strong encryption
Connect 5 devices simultaneously
With Vypr, you can have 30 simultaneous connections, protecting your IP addresses and your browsing history on every device you use.  They have more than 700 servers located all around the world.
To secure your data, Vypr has developed the Chameleon technology, which uses an open VPN 256-bit protocol for encryption. To increase your privacy, the VPN service doesn't log any of your data and enables you to have your own dedicated server.
Highlighted features:
Connect up to 30 devices simultaneously
Chameleon VPN protocol
DNS protection
700 servers
Kill switch
Audited No-log VPN
High-speed streaming
24/7 customer support
ZenMate doesn't have a limit of simultaneous connections, meaning you can use the same VPN to protect your entire office devices or ensure privacy and safety online for your entire family. They support most of the operating systems, for desktop and mobiles. 
With 4100 servers in more than 80 countries, you will have fast speed and an easy to install VPN, which can be quickly activated. If you dislike the service, they offer a 30-day money-back guarantee. ZenMate also provides a 100% no logs policy, optimized streaming servers, and unlimited speed (except for the free plan). 
Highlighted features:
Unlimited simultaneous connections
4100 servers in more than 80 countries
30-day money-back guarantee
No logs policy
Unlimited speed
Optimized streaming servers
Personal support
Through Private VPN, you can use 10 different devices connected to the same account, enabling you to unlock geo-restricted media, and be undetectable online.
Private VPN offers support for Linux, macOS, IOS, Windows, Android, Linux, and routers. With just a 1-click setup, you will have your VPN activated and running, without the need to understand coding.
Private VPN uses military-grade 2048-bit encryption, which gives you fast speed connections, and has 200 servers in 63 countries. 
Highlighted features: 
Connect up to 10 devices
200 servers in 63 countries
Military-grade 2048-bit encryption
1-click setup VPN
Customer support
Zero data logging policy
Unlimited bandwidth and speed
How to use the same VPN on multiple devices
Using a VPN for multiple devices is very simple. What you have to do is check if there is a version available for the operating system you use on each device, download it, enter with your username and password, then activate it.  
The best VPN for multiple deviceshas an easy-to-use interface, with a 1-click setup. This way all of your devices are going to be protected not only at your home or company office,  but when it's used in public wi-fi connections as well. Your sensitive data will no longer be vulnerable to misuse. 
You can have a VPN router
If your intention is to use the VPN only in one place, for example, make it available for the devices used at your company's office or your house, one option is to use a VPN router. You will install the VPN in the wi-fi router, then the devices navigating through it will have their online traffic encrypted. 
This is a way to avoid the number of devices limitation but it has the disadvantage that your mobile devices won't be protected when you use the internet in public wi-fi, for example, at the airport, restaurants, coffee shops, or at the mall. 
Aspects to look for in the best VPN for multiple devices
Now that you are familiar with the best VPN for multiple devices, there are some characteristics that you can notice in most of them. There are essential features that are going to help to ensure your safety and privacy. When deciding which VPN software to use, pay attention if they have them.
Support different platforms
Think about your devices, do all of them have the same operating system? Probably not, it's very common to use a  different OS in your smartphone and on your desktop, for example. In order to use a VPN for multiple devices, you should pay attention to the systems it provides support.
A good VPN will, at least, have apps for Windows, macOS, Linux, IOS, and Android. But, you also have to check the browsers you will be able to use, such as Google Chrome, and Firefox. Besides, pay attention if you can connect other devices like your Smart TV and router. 
Strong encryption
A VPN  protects your data by creating a tunnel, where everything that passes through it is encrypted. If anyone is trying to intercept the information sent and received when you are online, they can't access or decipher them. 
But, to stop the data from being read, strong encryption, following the latest technologies and standards is indispensable. If you don't know much about encryption and don't understand the specific terms, it's advisable to check the VPN reviews and look for users' feedback. 
No logs policy
No logs policy means the VPN provider won't keep, track or sell any of your data. Just as you don't want third parties using your information, you don't wish to see it being used by the VPN company, right? 
That's why It's important to check if they have this guarantee. Pay double attention to free VPNs. Usually, what makes it possible to have a no-paid version is the use of your traffic data, keep an eye on it. 
Speed
A big concern when it comes to installing VPN is if it will slow down your connection. In some cases, this can happen, but it's possible to avoid this problem by choosing a VPN that has a big number of servers spread around the world, and that uses advanced encryption. 
Streaming quality
Related to the loading speed problem is the streaming quality. Some users complain that after installing a VPN, streaming services start buffering and freezing, which has to do with the location of the servers, and the number of them as well.
The closer the server is from your current location the better. When having several ones available by the VPN provider, you can guarantee you are going to encounter one near you during travels too. 
Besides, by using a VPN, you can unlock geo-located restricted content. The streaming quality has to be good to enable you to watch the local news, sports championships, or other content available only in one specific region, even when you aren't in this location. Observe the reviews regarding this aspect.
Number of servers
As you can see by now, the number of servers influences the quality of the VPN. It doesn't mean that's the only thing to observe, the encryption and the quality of the software are fundamental too. But, it's necessary to have a high quantity of servers located in different places across the globe. 
Customer assistance
Counting on 24/7 customer support, with a team of experts ready to help you to install the VPN, and to assist in case of any problem is something you should be able to count on.
There are free versions that don't have this assistance, for example, and it can make the whole difference to be sure your privacy is protected. 
Check the channels the VPN company provides for you to get in contact with them, and the time response. Don't wait for any problem to happen to check if they offer effective assistance. 
FAQ
Is it possible to share the same VPN with my family?
Yes, many people opt for having a VPN for multiple devices to allow the whole family to use it. In this case, you are going to install the VPN in your family's devices, such as PCs, tablets, and smartphones, and enter with the same account.
You just need to pay attention to the number of devices the VPN of your choice allows having connected simultaneously. 
Is it obligatory to have all my devices connected on the same VPN?
No, it depends on what is best for your needs, and the number of VPNs you have. You can use a VPN for your office computer, and have another one for your personal devices, for example. If the VPNs are correctly set up, you will be protected and maintain your anonymity online in the same way. 
Choose the best VPN for multiple devices that meets your needs
Ensure your privacy and protect your sensitive data by choosing the best VPN for multiple devices. That will help you to keep your IP addresses and browsing history hidden regardless if you are using your PC or smartphone. 
Pay attention to the features each VPN provides and choose the one that, beyond the basic tools, offers extra advantages for what you need. 
By having a VPN enabled on multiple devices your information, such as work files, credit card numbers, and bank passwords will be protected from fraud. But, don't forget to combine the VPN with a powerful antivirus.
Like what you've read?
Sign up and try JivoChat for yourself!
It's free and only takes a couple of minutes to download.