Discover how to convert a website to an app
November 26, 2021
updated December 27, 2021
Reading time ≈ 13 minutes
Jaqueline Corradi
Content Manager
Discover how to convert a website to an app 
Do you want to provide a better mobile-friendly user experience to your customers? Understanding how to convert a website to an app will help you to do that since providing an app for smartphones can facilitate access to your ecommerce or services. 
According to a Statista research, more than half of the accesses to websites came from mobile devices in 2021. By having an app, you can enjoy more opportunities from this public, offering functionalities that a website doesn't have. 
Why convert a website to an app?
Improve the user experience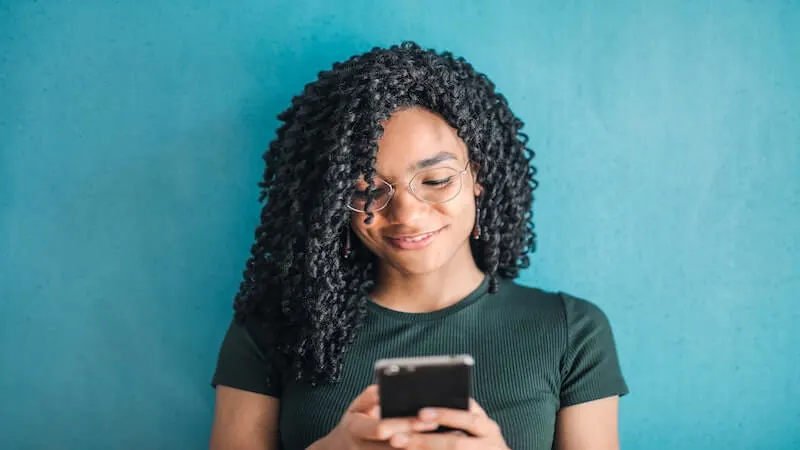 One of the main reasons to convert a website to an app is focusing on offering the best user experience possible to your customers, which will make a huge difference in building a positive image of your brand and selling more.
An eMarketer  research revealed that mobile users spend 83% of their time using apps, in comparison to 17% navigating on browsers. 
When you have an app, you can make it easier for them to navigate and complete a purchase. Instead of opening a browser and typing the URL, the user is one click away from accessing your content on the app.
SEO 
Converting your website to an app also helps to improve your SEO, ranking better at Google. When someone researches using a smartphone, for example, Google wants to offer the best results considering the device it will be displayed.
Your chances of appearing on the first search results page are going to be higher as the algorithm considers your content is more relevant because of the app you have made available. This way, you can gain more visibility for your brand. 
Push notifications
The possibility of sending push notifications by turning a website into an app is one of the main benefits it provides. Through it, the customers can be notified about personal offers, sales, shipping status, and when new content is published, for example.
You are going to be able to maintain a conversation with your clients for a longer time, avoiding your brand being forgotten. The customer can set sound alerts and have your messages appear on the locked screen. It's a simpler way to communicate than by sending email, making it easier to be seen. 
Additional functions
Another advantage of providing an app is that you can set multiple functions, which wouldn't be possible with a website. You can give your customers the option to integrate with functions such as GPS tracking, camera, calendar, and phone contacts. 
All of these functions enhance the user experience. For example, by enabling the GPS, the user can find your nearest store through your app. By using the camera, you can allow your customers to take a photo and make a search image of the product they desire. 
Multi-touch feature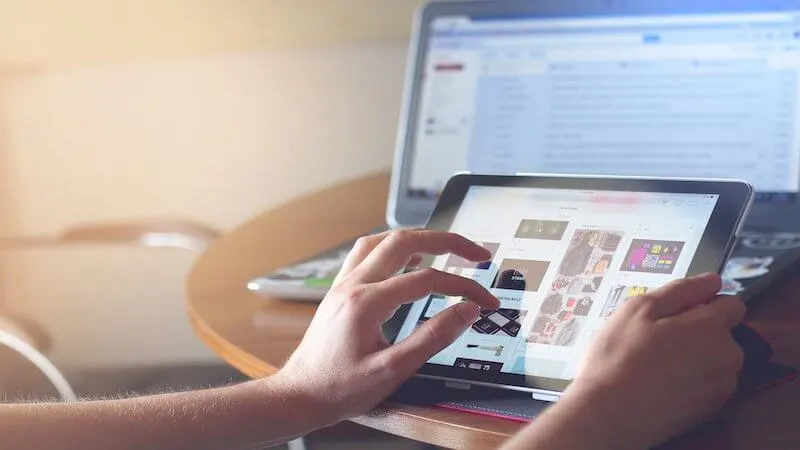 The touch screen also gives many other possibilities for user interaction, like swiping, pinching, and even shaking the phone. You can enjoy these to develop an app that catches the customer's attention in different ways.
Gain an advantage over your competitors
Offering a well-developed app, created to enhance user experience and which offers functions focused on your target audience profile, can keep you ahead of the competition. It shows your brand is updated and shortens the path to complete purchases on mobile devices. 
If your competitors only have a website, you are already at an advantage. Instead of having the trouble to look for your competitor's online store on the browser, your clients can have your app on their mobile device, needing only to tap on it. 
Increase engagement and customer loyalty
A research made by Chartbeat revealed that mobile visitors are more loyal than the ones that access a company's page through desktop.When it comes to an app the rate of loyalty is even higher. App direct visitors are 5.7 more loyal than platform visitors.
Customers want a different experience with their favorite brands, which the app is more likely to offer. The act of someone going to the app store, and decided to download your app already shows a considerable level of interest in your brand.
You can invest in this by creating strategies to reward their loyalty, for example, a fidelity program, and special discounts. Pay attention to what your clients want and how the app's features can help with that. 
The difference between native and hybrid apps
There are many alternatives to convert a website to an app, but, first, it's important to understand the different types of app you can choose from, and analyze their particularities. 
Native apps
A native app is developed separately for each platform, which means that if you choose this option you are going to have to code one app for IOS, and another for Android. You don't need to have both, though, you can select what suits your target audience. 
Native apps allow you to have maximum performance and insert specialized features, increasing user experience. But, the programming language that is going to be used to build each one differs.
To develop an Android app, Java or Kotlin are the programming languages mostly used, while for IOS apps, they are frequently built using Objective-C or Swift. 
Many companies who want to ensure high speed, security, and enrich the user experience opt for creating native apps, but this alternative costs more, takes more time, and also requires to use of more than one codebase. 
Hybrid apps
Different from native apps, the hybrid ones can function on different operating systems by using the same code. Generally, they are written in HTML, CSS, and JavaScript, without the need to code individually for Android or IOS. 
This alternative has easier maintenance since you won't need special resources to take care of two apps. Besides, it can be developed faster, and it's a budget-friendly alternative to convert a website to an app, but it can limit some functionalities.
Progressive Web Apps (PWA)
A progressive web app is basically a web-based application that's optimized for mobile devices. When users install a PWA, hardly ever are they going to notice the difference from a regular app, but it would be more like a responsive website that has characteristics of an app. 
It's a service offered by Google where you can turn your website into this version that fluctuates between being a website and an app. By using it, the app can be shared via URL, it will load fast, and even work offline, but the choices of adding features are more limited. 
How to convert a website to an app
Coding an app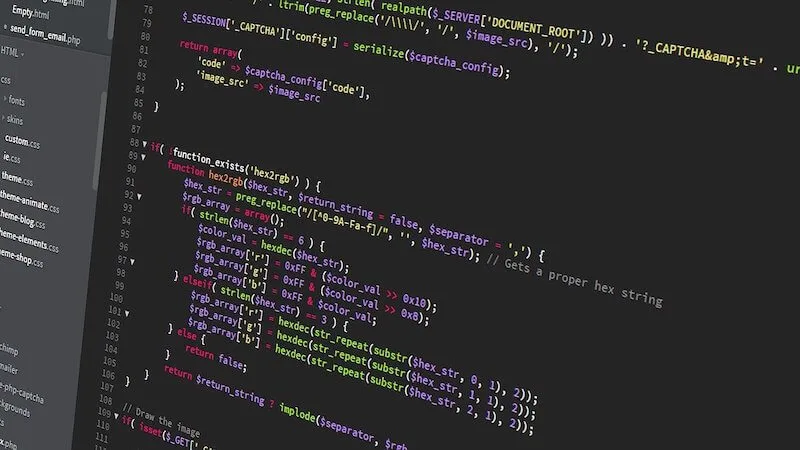 One obvious option on how to convert a website to an app is developing the app from scratch, but it will require coding skills. If you are a developer, it's possible to do it by yourself, although depending on the complexity of the app, team help may be required.
One advantage of doing it yourself is that you are the person who knows your product better and what you expect from having an app for your company.
But, if you have no knowledge of this area, there are some options to be analyzed such as investing in building an IT sector in your company, hiring a freelancer, or hiring an app development agency. 
Certainly, you are going to need to analyze your budget to choose among those options, and the benefits and advantages each one offers.  
Using app converters
If you don't have coding experience or don't have a budget to hire other professionals to convert your website to an app, an alternative is using app builders.
They are more limited regarding the functions you can add when compared to building an app from the beginning, but they don't require coding skills and are more affordable.
4 best app builders 
With Appy Pie, you can create an app without coding. What you will have to do is register your account, choose among the plans offered and, then, start building the app by entering your business name.
After it, you will have to select the app category, the color scheme, choose the features you desire to add, then you can define the mobile device to test it. The platform enables you to have an app that works in IOS and Android. 
Highlighted Features:
No need for coding skills
Offline capabilities
Follows GDPR standards
Helps to submit to the app stores
Easy to use

Creating customizable apps that are aligned with your business goals, that's what AppMySite focuses on offering. By using their app maker, you can customize your app design, develop an appealing icon, personalize login and sign-up screen, and make an interactive home screen, integrating with a CMS platform. 
You will be able to easily connect to your website and define multiple settings such as customizing your menu, defining privacy policy, and managing products, and checkout. Before releasing it, you can have a preview and select a device to test it. 
Highlighted features:
No coding required
Make your app in minutes
Intuitive app builder
Custom app design
Live app preview

Shoutem gives you 2 options to have your app, you can develop it yourself on the platform (without having to code) or let them create the app for you. If you choose the first alternative, you will find several pre-built templates that you can select and customize. 
In the second case, you will send a brief to Shoutem, explaining what you desire to have in your app, including the design and features, and they will develop it. Then, you will receive a prototype to test, and after approving it, Shoutem will publish and make the maintenance of the app as well. 
Highlighted features:
Pre-built templates
Creates the app for you
No need for coding
App builder integrations 
Takes care of the publishing process
Good Barber allows you to create IOS and Android apps, and PWAs. You can build a shopping app or a content management one, it's up to you to decide which will fit your needs best. 
To have an ecommerce app, you will find 30 templates to choose from, which are divided into the categories Local Delivery + Pickup, Retail, and grocery. Then, you can customize it, and add features such as one-click checkout, push notifications, and permanent cart. 
If you prefer to develop a content management app, Good Barber gives you the option to create a native app without the need to know how to code, or you can opt for having a PWA as well. You will manage your app using a single tool, from design to developing the content and adding features.
Highlighted features:
App builder to IOS, Android, and PWAs
Pre-built templates
One-click checkout
Manage your app from a single tool
Add-ons catalog
6 aspects to pay attention to when converting a website to an app
Whether you have decided to build an app from scratch or use an app builder to solve the issue of how to convert a website to an app, some elements need to be in your mind to deliver a good user experience.
1. UX design
When you start customizing the components of your app, such as the icon, the home screen, and the menu, remember that the design has to provide an interface that is easy to navigate, and visually appealing to enhance user experience. 
Focus on how every item you add to each page helps your client to make the actions you want from them, be careful not to insert too much visual information that could confuse the user. 
Put yourself in your customers' shoes, test the app's functionalities, and analyze if it instigates to keep navigating through it. 
2. Hamburger menu
The hamburger menu is a trend when we talk about mobile apps, you probably have seen it in many of the ones you use. It consists of a button usually located on the top of the screen that, when you click, unfolds a menu. 
That's a solution to avoid filling the screen with too many elements but still offers quick access to other apps pages by using a single tap bar with multiple navigational options. 
3. Gesture-based navigation
Enjoy the possibilities the touch screen provides by adding gesture-based navigation features. For example, allowing the user to zoom in and zoom out an image or text by pinching, or to pass through a photo gallery just swiping left or right. 
4. CTAs
Do you want to increase conversion rates, encourage your lead to finalize a purchase? Creating attractive calls to action can be very helpful with that. It's fundamental to think of a design that grabs the user's attention to the message, which needs to be direct and clear. 
You can create a CTA promoting sales, offering a coupon discount if the person signs up to your newsletter, or remembering the user to turn on notifications, for example. CTAs aren't useful only on websites, on the contrary, you can make good use of them on your app too. 
5. Screen size
When you convert a website to an app, one of the most important things is paying attention to adjusting it to different screen sizes without navigation flaws. Needless to say, different mobile device models differ on screen size, and opening an app that doesn't fit well can ruin the user experience. 
The app needs to be fully optimized, scale, and adequate according to the device the person is using to access it.
6. Offline functionality
One of the main advantages of providing an app to your leads and customers is that it can work offline, so don't forget to add this functionality to your mobile application. Enable the user to keep navigating even if there is no connection or if it's slow. 
Learning how to convert a website to an app is about being updated
There are many possibilities on how to convert a website to an app, and you should choose the one that fits your budget and is able to provide the kind of app your company requires.
Offering customers the alternative to download your company's app is a big opportunity to straighten your relationship with them, and sell more. 
But, it's also about being updated with what the digital market scenario demands. The continuous increase of using mobile devices to buy and access services makes it necessary to adjust, keeping an eye on the future.
Like what you've read?
Sign up and try JivoChat for yourself!
It's free and only takes a couple of minutes to download.