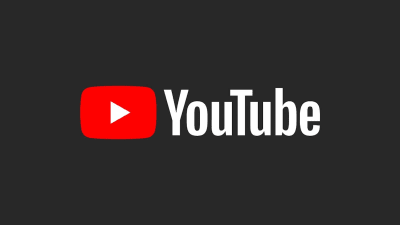 How to Download a Video from YouTube
February 9, 2022
updated May 9, 2022
Reading time ≈ 6 minutes
Jaqueline Corradi
Content Manager
Learning how to download a video from YouTube gives you the option to enjoy its content offline. With just a few steps you can save the videos on your PC or mobile device. With Youtube Premium, it's even easier to make the download.
But, before saving any content it's important to pay attention to the copyrights. Mainly if you intend to use it on your website or social media pages, for instance, make sure that the video is copyright-free. 
How to download a YouTube Video with online tools
Below is a list with the best tools you can use to easily download YouTube videos. With the exception of YouTube Premium, they're all free to use but you may choose to purchase a paid plan to have access to additional features.
With ByClick Downloader, you can easily learn how to download videos from YouTube. First, you are going to install the software on your computer and set it up. After it, copy the URL from the video you desire to download. 
Open the software, paste the URL, then choose between "download video" or "download MP3", and that's it. Just wait for the download to finish, and you can watch the video offline.
But, that isn't the only feature ByClick Downloader provides, you also have the option to download an entire Youtube Playlist at once and subtitles. 
ByClick Downloader allows you to download videos from other platforms as well, such as Facebook, Instagram, and Twitter. It also enables you to convert videos in different formats, like MP4, AVI, WMV, and MKV. 
Key features: 
Download videos from multiple platforms
Download subtitles from YouTube
Download YouTube playlists
HD and 4K quality
User support
4K Video Downloader is free software that allows you to enjoy videos from YouTube anywhere, when you are offline, by saving them on your computer. Install the app, copy the video link from your browser, click on "Paste link" in the application, and the video will be downloaded. 
You can also download full YouTube playlists, and even enable the software to automatically save videos from your favorite YouTube channels. You have the option to save the subtitles along with the videos too, in the SRT format, just select from the idioms available. 
With the 4K Video Downloader, you don't have to worry about losing image quality when downloading the videos. You have the option to download them in HD 1080P, HD 720P, 4K, and 8K resolution. Watch them in high definition on your HD TV, desktop computer, laptop, smartphone, and other mobile devices. 
Key features:
Download videos in high-quality
Download YouTube playlists
Extract YouTube subtitles
3D video download
Simultaneous downloads

iTubeGo enables you to download videos from YouTube, Facebook, Vimeo, and other video-sharing websites 3x times faster, on Windows and Mac computers. You can download the videos by copying their URL, and pasting them on the software platform after it's installed on your computer.
Another option is to add the iTube video downloader button to your browser, then when you want to download a video, you will just have to click on it. You can save the videos in high-definition, 4K, 1080P, 720P, and more. The app also allows you to extract audio from online videos. 
It supports more than 150 video and audio formats, including MOV, MP4, WMV, and MKV. If you use iTunes, it's possible to export the downloaded videos to your library, and sync with your iPhone and iPad. 
Key features:  
Download HD videos
More than 10000 video sites supported
Download YouTube to MP3
Batch download videos
Fast download speed
Player plugin
Built-in media player
With YouTube Premium, it's possible to enjoy the platform contents with multiple advantages, for example, you won't be interrupted by any ads while watching your videos, and you can play them in the background on mobile devices. Another advantage is that you can easily download videos and music from the platform. 
YouTube only enables you to download them on your mobile devices, to do that, you will have to subscribe to the premium plan, and sign up. When you tap on the video to watch it, below the video player, you are going to see the download button, just click on it. 
When the download is finished, you can check the video on your YouTube account library, being able to watch it every time you wish, even without having an internet connection.
To change the download quality, go to "Settings", and adjust to the format you prefer. Remember that high-quality videos take more space, and also may take longer to download. 
Key features:   
Download videos in different formats
Download music
Watch Youtube with no ads
YouTube Music Premium
Play videos on background on mobile devices
What Features to Look for in a YouTube Downloading Tool
Video Quality
When choosing what downloading tool you are going to use to download videos from YouTube, pay attention to the video quality it enables you to have.
Make sure that it's possible to maintain the videos in high-resolution, saving them in 4K, 1080P, or 720P, for instance. This way you will be able to enjoy the content you desire on big HD screens, preventing pixelated images.
Extract Subtitles From YouTube
As you probably have already noticed, YouTube provides automatic subtitles in different languages for thousands of videos, while many YouTube channels also have their own subtitles. To enjoy them, check if the YouTube Downloading tool of your choice enables you to extract them too.
Many of them give you the option to choose the subtitle you desire to download, selecting the idiom and saving it in the SRT format, so you can watch along with the video. 
Download in Batch
If you wish to download a full playlist or all your favorite Youtube videos, for example, counting on software that enables you to download in a batch is going to make it much easier. This way, you have the option to download videos or audios in bulk without having to add one by one, optimizing the process. 
Select the Video File Format
Check if the YouTube downloading tool of your choice supports different file formats, and allows you to select the format you wish to download the video, for instance, MP4, AVI, MKV, and AAC. This gives you more flexibility and options to manage your files as you prefer. 
Speed
You don't want to stay for hours waiting to complete a video download, right? Although the video format and quality, along with the internet connection speed affects directly download time, the software also must be powered-up with endpoint technology to give you faster downloads. 
Enjoy Videos Content Offline
Now that you have learned how to download a video from YouTube, you can select videos from your favorite YouTube channels, save them on your computer or mobile devices, and watch them every time you want, even if it is taken out from the platform.
Choose the best video downloader software, and enjoy its features not only for YouTube, but to save videos and audios from other platforms as well.
Like what you've read?
Sign up and try JivoChat for yourself!
It's free and only takes a couple of minutes to download.