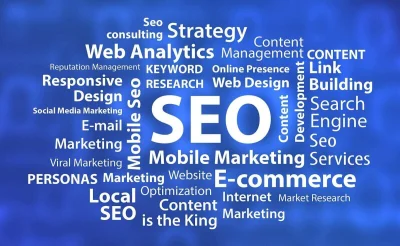 10 Website Optimization Tools: Grow Your Traffic
January 12, 2022
updated July 14, 2023
Reading time ≈ 12 minutes
Jaqueline Corradi
Content Manager
Do you want to have a website that runs fast, provides an amazing user experience, and is updated with SEO best practices? Website optimization tools can help you to analyze what you need to do to improve and implement it. 
A well-constructed website, full of rich content, with an appealing design and an intuitive interface, can make the whole difference in your business.
Mainly when it comes to conquering more visibility, increasing conversion rates, and selling more. However, if the website isn't properly optimized, it can affect its performance, stopping you to make the most of it. 
What is Website Optimization?
Website optimization is about improving the aspects of your site that are related to increasing the number of visitors and conversions, resulting in a better performance. For example, SEO, conversion rate optimization (CRO), mobile-friendly design, accessibility, page speed, and user experience.
All of these factors are connected to enabling you to get the expected results with your website. It's essential to analyze each one and use the proper tools to continuously improve your website. 
How Can Optimization Tools Help You?
A website is composed of several elements, each one of them can affect its performance. For example, you create incredible content, but the design makes it difficult to find each section and also has poor readability. This will discourage people to keep navigating and diminish conversion rates. 
If the load speed of your pages is low, the chances that users are going to leave your website are very high, they don't want to wait longer to see a post or check out a product. This all can affect your SEO, along with not using proper keywords, or not having an accessible website. 
If your website doesn't comply with SEO techniques, your chances of getting ranked in the first search results page from Google and other search engines are really low, preventing you from reaching a bigger audience. 
When you optimize your website you have the opportunity to make your business grow through the internet. By having visibility on Google, more potential customers will get to know your brand. 
You can create marketing campaigns to turn them into leads, then, customers, and have a higher return on investment (ROI). Remember, as important as investing in good content is, if your website isn't optimized, your content won't go far enough. 
4 Types of optimization tools
1. SEO
Website optimization tools focused on SEO were built to help you rank better on search result pages. There are different types of SEO tools: 
Keyword research: it helps you find the best keywords to use in your content.
Backlink analysis: check the pages that link to your website.
Video SEO: optimize your videos to rank better on platforms such as Youtube.
Technical SEO: audit on-page.
2. User Experience
User experience must be a priority when building a website. It's directly related to the time someone is going to spend navigating through your pages, and also in the decision to buy a product on your online store. 
If the website doesn't provide a good user experience, for example by taking too long to load, having an unattractive design, and being disorganized, people are likely going to give up to keep searching for what they want and visit your competitor's site. 
Website optimization tools focused on user experience help to identify, analyze, and improve different aspects that can interfere with it. You can make usability tests to know better your prospects, leads, and customers' behavior, and understand what needs to be done to give them a better experience. 
3. Accessibility
When developing a website, it's also important to consider if your content is accessible to people with disabilities. For example, are your pages easy to read for those with visual impairments?
To check that, you can use accessibility tools that will analyze your website and give suggestions about how to improve readability, for example. This way, you can have a much more inclusive website, which also helps with the user experience and to rank better at Google. 
4. Mobile Optimization
Mobile optimization tools were created to help you make sure that your website is viewed properly on mobile devices. This is essential to guarantee that users are going to have an amazing experience when accessing your websites on their smartphones and tablets just as they have when using their desktop computers. 
The number of people that use mobile devices to access the internet every day is huge, and can't be ignored. An optimized website needs to have a responsive design, and be mobile-friendly, otherwise, you can lose lots of potential customers, and it damages your SEO optimization as well.
10 Website Optimization Tools
Google Search Console provides tools to help you evaluate your website traffic and performance on Google's search engine. Then, you are going to be able to identify what needs to be fixed and improve your SEO to appear on the first search results page. 
With the search analytics feature, you can check how users are finding your website, analyze the impressions, clicks, and your website ranking position at Google.
Another advantage is that  Google Search Console will send you notifications when there is any problem with your website that is affecting  its performance
You are also going to count on the URL inspection tool, which enables you to understand better how your website is exhibited on Google search. You will have a complete performance report in Search Console and also be able to test usability in mobile devices. 
Key features:
Search analytics
URL inspection
Website performance report
Test usability in mobile devices
Get notified when there is an error on your website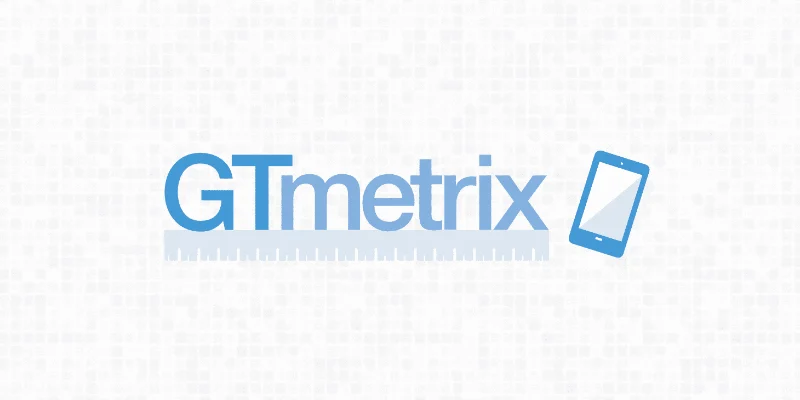 With GTmetrix you can check out how your website performs, understand the reasons it's slow, and discover ways to optimize it. At GTmetrix's report page, you are going to get a summary of key performance indicators (KPIs) based on page load speed.
Besides, it allows you to track performance with scheduled monitoring and analyze it using interactive graphics. You will have the opportunity to monitor pages and run tests as often as you wish, visualize web vitals, page timings, page size and request counts, and structure scores. 
If you need to find specific performance history, you have the option to set a date range, and you can annotate areas of interest as well. It's also possible to test your page from multiple locations and analyze the performance on multiple devices. 
Key features:
Summary of key performance indicators
Scheduled monitoring and interactive graphs
Test your page from multiple locations
Analyze your page on mobile devices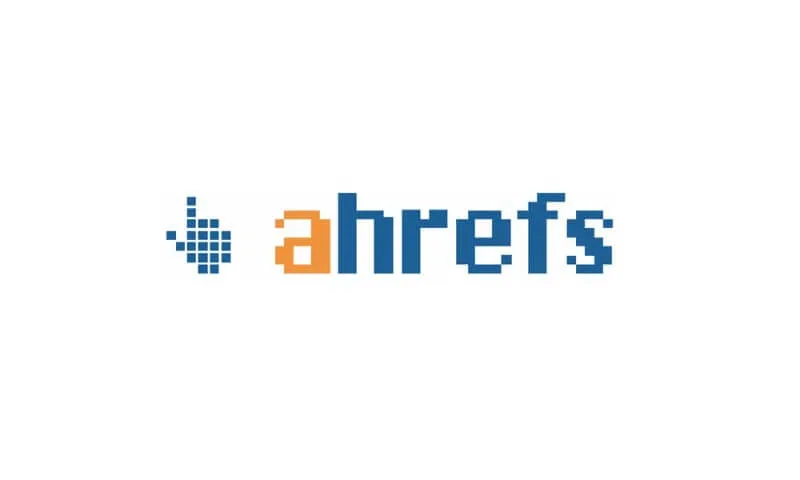 Ahrefs counts on several features to help improve your website SEO. If you have more than one website, you can track all of their performance in a single dashboard that shows the main KPIs and is also integrated with Google Search Console. Then, set email alerts to be up to date with anything that affects your website optimization.
You can check out your competitors as well with the Site Explorer tool that gives you an overview of other websites' organic search traffic and their backlink profile. It allows you to identify which keywords they are ranking for, and the pages that have the most search engine traffic. 
To write great content that will rank in the first search results page of Google and other search engines, it's essential to use the right keywords, and Ahrefs helps with that as well. Through the Keywords Explorer tool, you can research keywords, check their difficult score, find matching terms, and see the page's ranking for each one.
Key features:
Track verified projects
Configure email notifications
Site explorer
Keywords explorer
Site audit
Rank tracker
Content explorer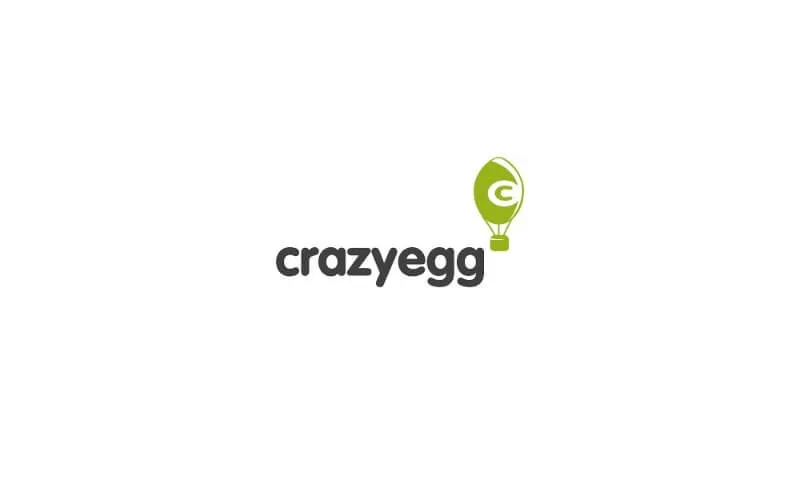 If you have an ecommerce site and are looking for ways to improve user experience and sell more, Crazy Egg provides several features to help with that.
With the Snapshots feature, you can have access to your pages' heatmaps, which shows the areas where the users focus more, enabling you to see the attention hotspots.
You can also track ad campaigns on your site, understand if shoppers are clicking where they should with overlay, and certify if your "buy now" buttons are in the correct place with the Scrollmap. 
To get a deeper view of your visitors' behavior, Crazy Egg records the entire user session. You can see every movement of their cursor and everything they clicked on. It's a very useful tool to create more effective strategies based on what you identified that attracts them.
Key features:  
See attention hotspots with heatmaps
Track ad campaign traffic
Website recordings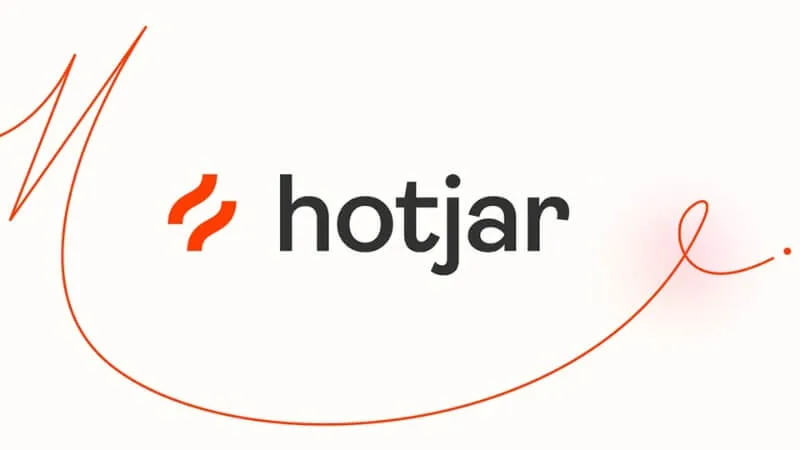 Hotjar is going to help you to understand how users experience your website. It provides heatmaps, so you can observe the areas where users click, move, and scroll on each page, learning more about their behavior.
It also enables you to watch full recordings of every visit, including mouse movements, u-turns, and clicks, for example. 
Those features will give you valuable information to make sure you are positioning your calls to action in the right place by seeing the spots that get more attention. You can also compare behavior on different devices.
With the recording, it gets easier to spot problems during navigation, discover where the users get stuck and fix all of these issues. Hotjar also allows you to insert a suggestion box on your website and to create surveys to better understand what your users expect, and how to improve their experience. 
Key features:
Visualize user behavior through heatmaps
Watch full recordings of each visit
Insert a suggestion box
Create surveys
Multi-device support
Page Speed Insights is a tool provided by Google that, as the name suggests, enables you to check the load time of your pages.
That's a very important metric to be observed since the time a page takes to load can affect if the user is going to remain on it or not. The digital world is a fast one, people hardly ever have the patience to wait for a slow website. 
With Page Speed Insights you are going to get a complete analysis of the URL you insert, with a score and list of suggestions about how to make it faster. Then, you can avoid losing traffic and conversions due to time speed. 
Key features:
Verify page speed
Page speed score
List of suggestions to improve the speed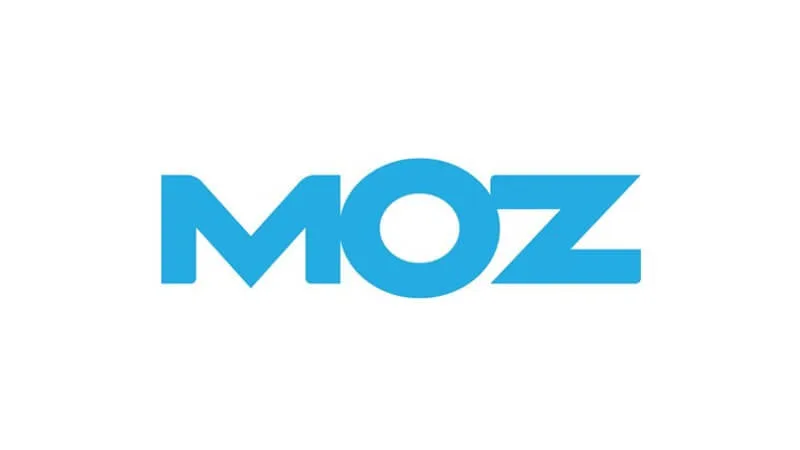 Moz Pro is a website optimization tool built to enable you to find the right keywords to improve SEO, create custom reports and get to know your visitors better.
With Keyword Explorer, it's possible to make keywords lists to track them, and also check their volumes and difficulty level to rank for in the search results page in Google and other search engines. 
After creating the content and using the keywords you have strategically selected, you can keep track of them, and also observe how your competitors are ranking. With the Search Visibility score, you will get a complete vision of your pages' ranking performances.
MozPro audits your website as well, looking for issues that could be preventing it from being fully SEO optimized. If any problem is found, you are going to receive a notification immediately to fix it as soon as possible. 
Key features:
Keyword explorer
Create keyword lists
Track your rankings
Crawl and audit your sites
Find link opportunities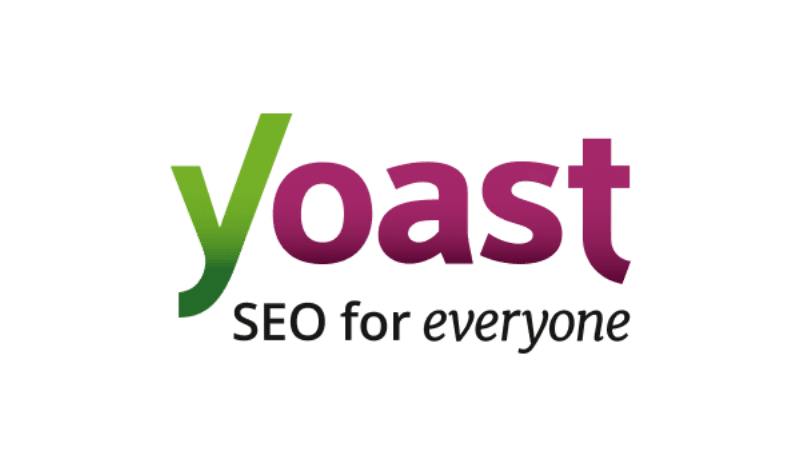 Yoast SEO is a WordPress plugin that will help you to make sure your website meets the highest SEO standards, enhancing its chances to rank in the first positions on the search results pages.
With the premium version, the plugin recognizes phrases and terms related to the keyword you selected, to have even more optimized content. 
Yoast SEO provides internal linking tools as well and prevents users from ending up on dead links. It automatically creates redirects when a page is deleted or moved. Besides, it adds structured data to enrich your site and make it easier to be noticed by search engines.
You can also have Google and social previews to visualize how your post is going to appear when shared online. To make use of more tools, it's possible to integrate Yoast with platforms such as Semrush, Elementor, and Zapier. 
Key features:
Create SEO-friendly content
Internal linking tools
Avoid 404 errors
Automatically adds structured data
Google Optimize will show you which experiences on your website are the most attractive and pleasant to your visitors, for example, a personalized message or your homepage design. After analyzing it, this optimization tool will give you tips about how to make the user experience even better. 
You can integrate it with Google Analytics, so the tool will use the already existing data to identify what parts of your website can be improved. A very accurate method is used in order to give you the best solutions, guaranteeing you are going to see satisfactory results when implementing the suggestions. 
Key features: 
Improve user experience
Analyze your website performance
Suggests what to change
Integrated with Google Analytics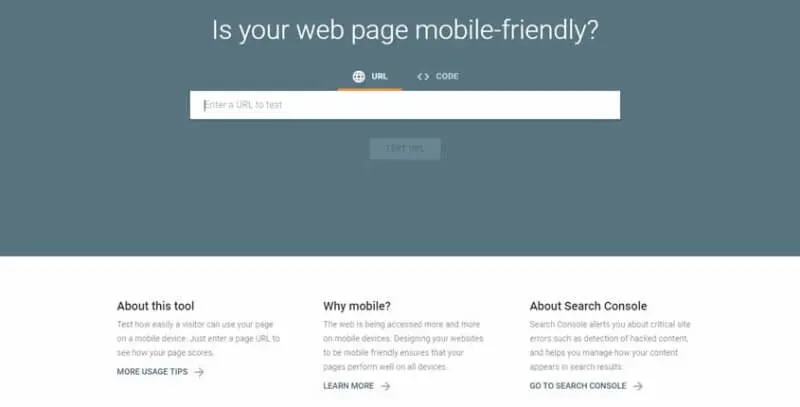 Mobile-Friendly Test is another website optimization tool developed by Google, it enables you to test how your site is performing on mobile devices. According to a Statista research, in 2020, 90% of the global internet population used a mobile device to go online.
This number is very significant and can't be ignored, having a website that works properly whether it's on mobile devices or a desktop computer is fundamental. With this tool, you just need to insert the URL and see how it scores when it comes to being mobile-friendly,
Key features: 
Easy-to-use
Test if your website is mobile-friendly
Identify usability errors
Make The Most of Your Website Using Website Optimization Tools
We are past the time where having a website was enough to make your company stand out. Now, it's necessary to plan it, including the design, content, structure, usability, accessibility, and other aspects.
Only this way, it's possible to use your site to expand your audience, reach possible leads, increase conversion rates, and sell more. But, even if you have built your website according to the best standard, sometimes an error can pass unnoticed.
Website optimization tools are going to help you to detect that and fix the issues presented, enjoy them to implement updated SEO techniques, enhance user experience, and achieve the goals you aim for.
Like what you've read?
Sign up and try JivoChat for yourself!
It's free and only takes a couple of minutes to download.