How to change my password in the JivoChat app
Included for free in plans
VIP
PRO
BASE
This tutorial will teach you step by step on how to change your password in the JivoChat app.
To change your password you need to access the JivoChat website, the desktop or mobile app.
Please go to Manage > My Profile > Change Password
In the field "Your password" type the current password of the account you are logged at the moment (1), type your new password in the field "New password" (2), then type again the new password in the field "Repeat password" (3) and finally click on "Change password" button (4).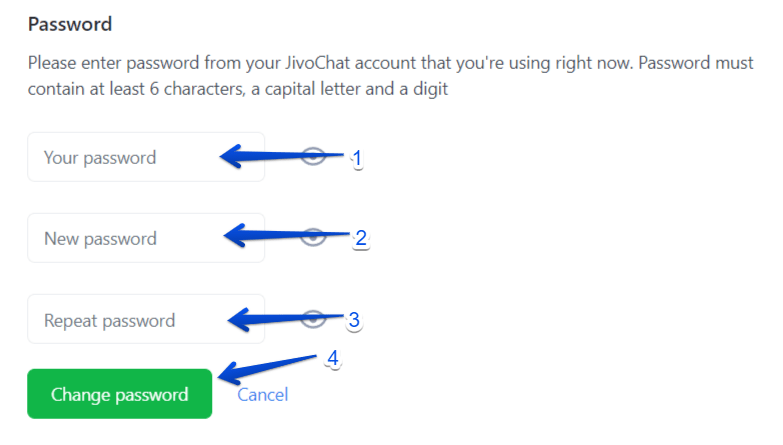 That's it!
We hope this article was useful and we wish you a very productive day!
Ask in the live chat, we are ready to help around the clock