Top Effective Strategies to Advertise to College Students
May 4, 2023
updated May 8, 2023
Reading time ≈ 6 minutes
One of the mistakes marketers make is assuming undergraduates don't have money. Undergraduates are not wealthy. However, you'll be surprised at the things they spend cash on. They include electronics, fashion, and restaurants. 
University students are mostly Gen X, Gen Z, and millennials. Their age ranges from 19 to 25 years. As a result, traditional marketing channels won't work with them. The best way to sell to undergraduates in universities is to capitalize on a sweet spot in their lives. 
For example, focusing on their demographics. If you've been struggling with selling to undergraduates, read our best tips to leverage the power of advertising below. 
Understanding the College Student Market
The first thing to bear in mind is that the undergraduate population is different from the rest of the world. Hence, businesses that want to target the demographic must first understand the market. The youngsters come from a wide range of backgrounds. They also have specific needs and interests. Apart from this, many are on a tight budget and often shop for affordable options. So, reasonably priced products are more appealing as they offer the most value for their money. 
Undergraduates are more tech-savvy. They rely on digital tools and devices for most of their daily routines. This cuts across various activities, including hiring a professional custom writing service for their assignments. 
Students that don't have the time or skills hire a professional academic writing service like Papersowl to write their thesis paper from scratch. Like no other essay helpers, this essay service uses highly qualified writers who guarantee timely delivery, a 100% money-back guarantee, and confidentiality.
As a result, businesses that want to succeed have to build a strong online presence. The products need to be accessible to become popular. 
Undergraduates are also passionate about societal issues and are more likely to support organizations that share their values about environmental concerns. Lastly, they are more likely to develop brand loyalty and stick with your products and services in the long run. 
The undergraduate market is a combination of many things. But to succeed, the marketer has to pay attention to all the factors above. Let us break them down into points for easy comprehension: 
Demographics 
Budget 
Technology 
Convenience 
Civil Consciousness 
Brand loyalty.
Ways to Market to College Students
Marketing to undergraduates requires a deep understanding of their interests and needs. Not only this, but businesses need to adapt and innovate to meet changing preferences. Below are some effective ways to increase sales and revenue: 
Leverage The Power of Social Media
Students spend most of their time on the Internet. They are avid users of various platforms like Twitter, Instagram, and Facebook. Businesses leverage these channels through targeted ads, engaging content, and influencer marketing. 
Even if you don't have a budget, pick one of the mediums and develop your image there. User-generated content allows them to tag products with ease. Apart from this, you can announce new products and releases on the brand's accounts, and algorithms will show you to more potential buyers.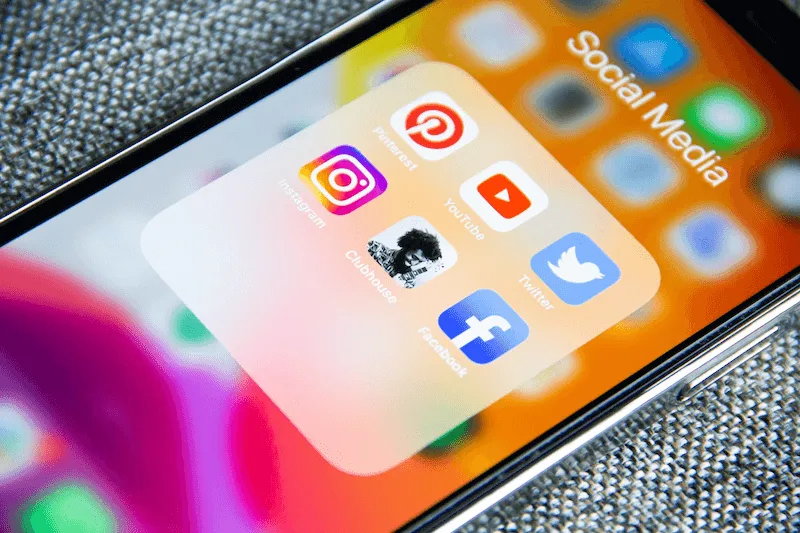 Prioritize Mobile Offerings
Another thing undergraduates rely on as much as their social media accounts is their phones. They use it to access information and make purchases. Hence, businesses with mobile-friendly websites and applications will appeal more to the audience. 
Design a fun and interactive website that allows them to enjoy a seamless shopping experience. This includes easy navigation, a clear call to action, and a simple order fulfillment process. 
Offer Trials and Samples 
Everybody loves free stuff, including college students. What better way to attract buyers than offering products for free? One of the excuses people make for not trying a product is that they don't want to spend their money to ascertain the quality. So, let them try samples and their benefits to create an expectation.  
Offer Special Discounts
Discount is another enticement tactic for customers who are ready to buy from you. Exclusive deals incentivize undergraduates to try products and services. We recommend you use a call to action like "for a limited time only" to create a sense of urgency and compel action. 
Host Competitions and Giveaways 
Giveaways and raffles are exciting ways to engage buyers and build a following. It increases awareness since participants share the information with their friends and followers. They engage by commenting, sharing, and tagging others.
If it requires that they visit the brand's website to enter, it drives traffic and improves visibility. Competitions are also a great way to gather information like email addresses for future marketing efforts. 
Partner With College Ambassadors 
Student influencers have a wide reach and relate more to their happenings on the school campus. Partner with them to spread the news of your business among their followers. One of the ways to do this is by reaching out to people with a significant following and offering discounts or freebies in exchange for sponsored advertisements on their pages. 
Alternatively, bring loyal clients on board by offering ambassador kits. Examples include branded t-shirts, water bottles, etc. Give them the materials to offer their peers and attach a referral promotion to the proposal. 
Stand for Something 
College students are bright-eyed and ready to save the world. Put differently, they are invested in social justice. Connect with them by participating in social causes to tackle community problems. 
Doing this means playing a part in making the world a better place. On the other hand, they will become more inclined to patronize you, knowing that their money is going to a good cause. 
Be Creative and Offer Customized Experiences 
Be clever with whatever content you put out into the public space. Brainstorm with team members and think outside the box to use unconventional channels. If you're sharing a post, publish fresh marketing ideas and leverage storytelling to create an emotional connection. Write simple and clever copies and catch their attention with captivating videos.
What to Keep in Mind When Marketing to College Students
Undergraduates are unique demographics with their preferences. In other words, they have special needs. Pay attention to the following when developing a marketing strategy for your organization: 
Highlight affordability: Undergraduates walk a tightrope when it comes to budgeting. Hence, highlight the discounts and promotions you offer and emphasize the value of your offerings. 
Highlight convenience: Everyone values convenience. Hence, make the products easy to use and accessible. We recommend you use easy payment methods, delivery services, and virtual ordering methods. 
Be authentic and socially responsible: Avoid overly sales language. Instead, focus on building a relationship with them. Also, align with their values and create socially responsible brands. 
Conclusion
Undergraduates have unique needs that change over time. So much so that traditional adverts won't achieve much success. Organizations must adopt flexible tactics and embrace constant change. It includes targeting their interests, habits, and behaviors. 
One of the ways to capture their attention is to put yourself in their demographics and constantly tune offerings to match their interest. Try social media, mobile, on-campus, and influencer marketing. Tailor offers to resonate with them and build awareness. Leverage these mediums, and you will forge a lasting connection with the new generation of customers.
Like what you've read?
Sign up and try JivoChat for yourself!
It's free and only takes a couple of minutes to download.