Create a Successful eCommerce Business Plan: A Step-by-Step Guide
Vivian Johnson
Guest Writer
You've spent months (and maybe years) shaping your idea. Finally, you're ready to take your idea to the world in the form of a product or service sold through an eCommerce platform. While you could jump right in the deep end, your best opportunity for financial success rests in creating a roadmap for your idea's future, also known as a business plan.
eCommerce business plans serve a variety of purposes, from internal guidance to effective resource budgeting. Entrepreneurs seeking seed funding will especially need to create an eCommerce business plan because investors will need to know that your ducks are in a row before forking over funds.
Effective eCommerce business planning can be challenging at first unless you enter with a clear framework of what investors and professionals are looking for. In order to create a fully-fledged online store business plan, be sure to follow each of the following steps sourced from industry experts.
Don't feel intimidated if this feels like a tall task at first. Your effort in creating an eCommerce business plan will pay dividends down the road.
Step #1: Set your Vision in the Executive Summary
While you likely know every in and out of your new product or service, your prospective investors and colleagues will need a little extra onboarding. Help them catch your higher vision by creating an executive summary that details the core objectives and ideas that will drive not only your product but also your business towards broader financial success.
Every industry requires different content in the executive summary, so you should always do some market research before settling on your precise formatting. Even so, nearly all high-quality executive summaries include a mission statement and objective set that clearly and concisely describe the appeal of your unique offerings.
Also, your executive summary should include a brief description of how quickly you expect to grow your sales as well as through what channels you expect to sell. If you are using a common platform like Etsy, your executive summary should briefly describe how you will make your product stand out from the crowd.
Step #2: Lay the Foundation in the Company Description
Your company description is where you'll begin getting into "the weeds" and hashing out the underlying structure that will drive your business. Here, you should clearly set out your ownership structure, including but not limited to any pre-existing investors and other financially-associated parties.
If you are providing your business plan to prospective investors or potential business partners, be sure to include a broad summary of your needs in your company description. Few eCommerce businesses have everything they need on day one, so don't be afraid to show some vulnerability here in order to provide an incentive for partnership.
To some degree, your company description will also need to dig into your business model. Because you are working on an eCommerce builder, these terms may be set for you through a contractual agreement that uses the platform as a middle man.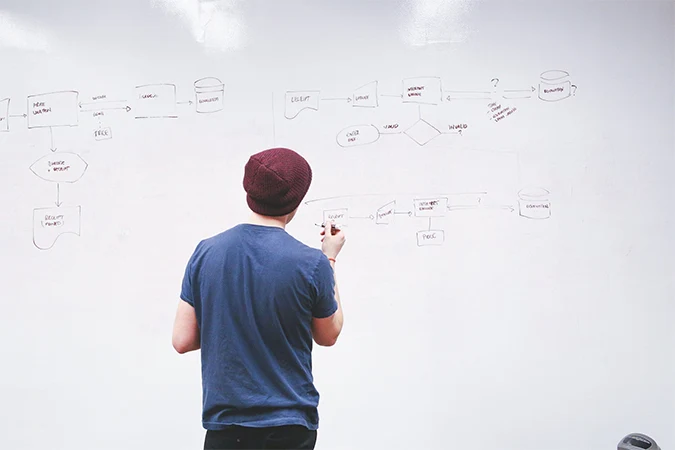 Step #3: Highlight your Unique Product or Service
No eCommerce business plan would be complete without the star of the show – your unique product or service. First and foremost, describe your product in "human" terms so that folks outside of your industry can understand the emotional and practical appeal of your offerings. While these descriptions should be centered on what your offering can do, it should also blend in elements of how it can make its users feel.
In this section, you should also make clear how you intend to acquire your raw materials, assemble them into the final form, and ship them to market. With some up-to-date market research, you should also include a cost-benefit analysis that shows how long it will take you to turn a profit based upon your startup operation and production costs.
Above all else, make sure this section of your eCommerce business plan details what makes your product different. Chances are, a similar product or service to your's exists today. As such, you must put in the leg work to communicate why your product deserves a spot in the digital marketplace.
Step #4: Analyze the Market and Establish your Brand Positioning
Quality market analysis is essential to charting a course through the turbulent seas of eCommerce. In this section, you should apply what you've learned from the preliminary market analysis in order to establish what demographics your products will target as well as how you expect the market for your product to change in the immediate future.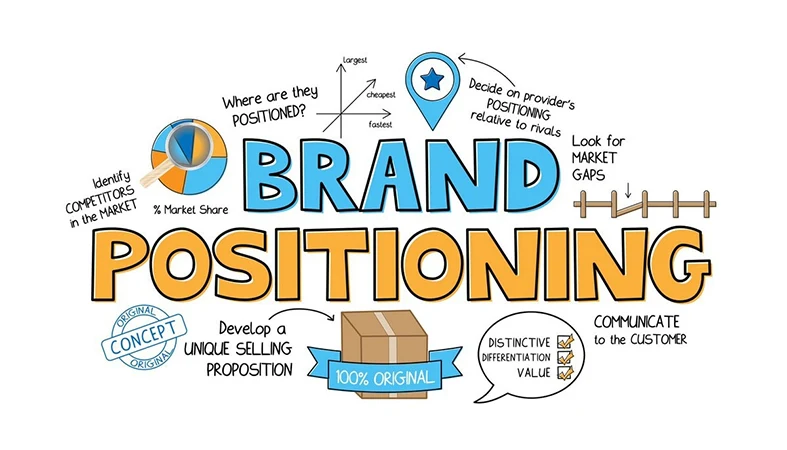 Source: https://www.marketing91.com/brand-positioning/
eCommerce is also marketed by unmatched competition, with online stores providing limitless shelf space. As such, your eCommerce business plan should describe your primary competition, as well as how you intend to corner them through SEO and ad placement.
Step #5: Plan for the Future
You know that your product's future is bright, but you need to ensure every investor and partner knows the same. To persuade those folks, you'll need to show that your blueprint so far will lead to an early degree of success.
These future plans should include a core financial component that accounts for everything from shipping and hosting costs to employee pay and projected losses.
Most notably, these future planning sections should address scalability. To this end, you should be prepared to answer questions about growing your business if all goes to plan. Being one step ahead can really signal to partners and investors alike that you fully understand the complications of modern eCommerce.
Finally, your future plans must include recognizable milestones that address both qualitative and quantitative metrics. Whether you are measuring sales numbers, profits, or new tools integration (for example, JivoChat), your milestones should leave room for upscaling in the near future, based upon your progress up to that point.
eCommerce Business Plan is a Necessity
All in all, your eCommerce business planning may take multiple months to pull together. While this sounds like a daunting task, you should never forget that every minute of work you put into your eCommerce business plan will better ensure your product or services success out in the digital marketplace.
As you create and revise your eCommerce business plan, be sure to review these key steps in order to stay on track towards bringing your vibrant offering to a larger consumer base.
*About the author: Vivian is fond of writing and has been involved in content marketing industry since 2011. She is specializing in web hosting & website builder niches.
Like what you've read?
Sign up and try JivoChat for yourself!
It's free and only takes a couple of minutes to download.