How to choose a WordPress theme: 11 aspects to consider
October 25, 2021
updated October 28, 2021
Reading time ≈ 12 minutes
Jaqueline Corradi
Content Manager
Understanding how to choose a WordPress theme, if you are building a website on this platform or already have one in it, is essential to have optimized pages that allow you to attract more visitors, turn leads into customers, and offer an incredible user experience. 
Although it's easy to feel overwhelmed by the enormous quantity of themes available, there are many characteristics to pay attention to. It has to offer quality coding, match your business characteristics and your website type. 
Don't invest your time and money by randomly choosing a WordPress theme or selecting the one that first appeals to your eyes. Understanding your needs, and the factors that may influence the performance of your page is fundamental. 
1. Choose the WordPress theme according to your website type
Before deciding on any WordPress theme, answer these questions: what is your website model? A blog, an ecommerce, both? What are your objectives? Knowing how to answer these is indispensable to start filtering the themes.
Build a plan to structure your website. It will serve as a guide not only to choose the best WordPress theme for you but also to build the website, developing strategies that will help you achieve the defined goals. 
Don't forget to take into consideration your brand identity. The theme has to be aligned with the visual elements set to tell your company apart from the others. In most of the themes, you will be able to customize several things, such as the color scheme, font, add images and videos, and other things. 
2. Create a list of the features you need
Each page type has its specificities. For example, an ecommerce needs to have an easy and fast buying process, a blog should include tools such as social media sharing and a comment section. Pay attention if the theme you select supports the plugins you will need to install, and offers all the necessary tools.
To know what are features that you can't be without, make a list of what your website requires. For example, the types of layouts you are going to use, the sections you intend to add, the elements you are going to customize, and if you are going to include many videos and images.
Some basic features to look for:
Multiple layout options
Customizable colors and fonts 
Social media icons
Ecommerce compatibility
Comment section
Mobile-friendly
Support popular page-builders
Accessibility
3. Have a responsive theme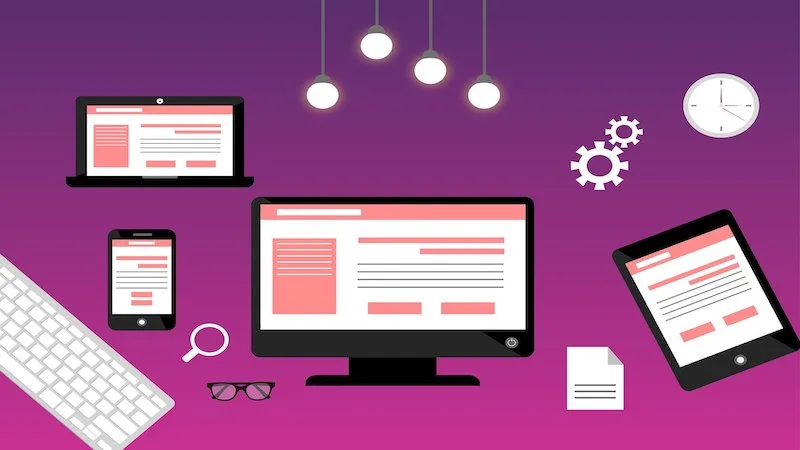 Having a responsive theme isn't even an option anymore, it's a must. Considering the high number of people who mostly access websites through their mobile devices, if you don't provide a mobile-friendly interface, you are going to lose many users, and deal opportunities.
Responsiveness is one of the most important things when it comes to how to choose a WordPress theme if you want to offer a good user experience, regardless of the device someone is using. Besides, it has a huge impact on SEO. Responsive websites are better ranked by Google. 
If you want to make sure your website is mobile-friendly, you can use Google's tool to test it.  You just need to put the URL, and click on "Test URL". 
4. Check for compatibility in different browsers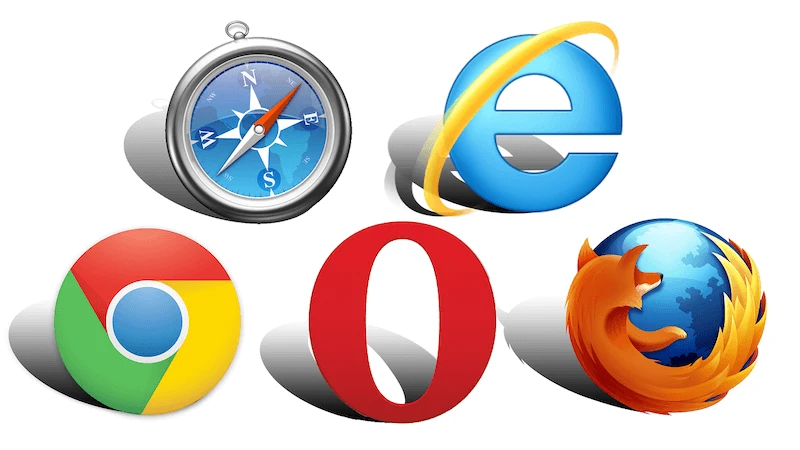 When choosing the WordPress theme, pay attention if the developers mention if it's compatible with multiple browsers. Usually, they test it to make sure the theme is going to work properly in every browser, but it's important to certify. 
If they didn't mention anything about it, use the demo and test in different browsers like Google Chrome, Mozilla Firefox, Safari, and Internet Explorer.
Certainly, you don't want to see anyone being unable to access one of your pages due to browser incompatibility. That's bad for your company's image and highlights a lack of concern about user experience.
5. Opt for simplicity
You will find themes that offer a huge quantity of features such as gaming capabilities, music players, animations, an immense amount of colors, and layouts that may make your eyes sparkle on the multitude of possibilities.
But, before deciding on anything, ask yourself, are you going to use all of this, does your website need it? 
These features can affect your website load speed, and if they aren't essential to your pages' purposes, they can confuse the reader, instead of focusing their attention on the action you want them to take. 
Simplicity is very useful not to develop a page full of elements that overwhelm the users, making it difficult to focus and to read. A clear and objective interface is much more effective than one full of images, animation, and other features that don't have anything to do with your goals. 
6. Pick an SEO optimized theme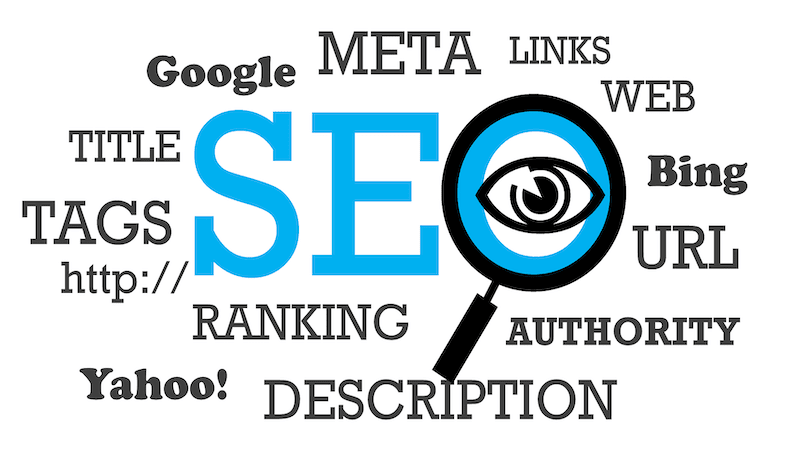 Ranking on Google's first page of organic results can significantly help to grow the number of accesses on your website, consequently making your brand more known, and, with the right strategies, helping you to identify leads and turn them into customers. 
To achieve that, it's important to pay attention to SEO best practices, which include having a theme that is optimized for meeting the algorithm criteria.
The coded HTML generated by the theme should be proper HTML5, not poorly coded. In the description of a WordPress theme, take a look if they mention that it has an optimized code for SEO.
7. Pay attention to the load speed
The time your website takes to load influences the number of people who will navigate through it. When you open a page and it doesn't load in the first 2 or 3 seconds, do you keep waiting or exit it? Most people follow the second option. 
That's why it's essential to have a quick load speed. Otherwise, your click-through rate, the time spent on your website, and even the number of sales can suffer a significant loss.
Besides, having a slow website is bad for SEO optimization. The best WordPress theme for you shouldn't slow down the load speed, pay attention to that.
8. Check for the coding quality
A badly coded theme can affect several aspects of your website, such as the load speed, security (making your website exposed to hackers), and filling your database with unnecessary files.
It's advisable to select a theme where the developer followed the latest coding standards. Check for the last time the theme was updated. 
To prevent you from having a poorly coded theme, search for reputed providers, and themes shops that have been known for a while. Take a look, as well, at the number of times a theme was downloaded. 
Also, the Theme Check plugin is a very useful tool in that matter. It allows you to scan the WordPress theme and verify the quality of the coding. 
9. Verify if the premium themes offer support and updates
When choosing a  premium WordPress theme, make sure they offer support and updates for at least 6 months and include the option to renew it in the future. You are paying to have a theme that works properly and meets your needs, in case of any problem, you should count on assistance. 
This can avoid a lot of headaches in the future, since the theme plays such an important role in your website functioning well, and in user experience. Also, be sure to check the assistance scope, if it includes, for example, product bug fixes and 3rd parties plugins compatibility.
In the case of free themes, some developers provide customer assistance, while others don't, it varies. Regular updates are very important too, it ensures your website will keep functioning well, keeping up with new technologies, fixing vulnerabilities, and adapting to SEO changes. 
10. Take a look at the ratings and reviews
When you are planning to buy something, do you look for reviews? That's a very useful way to know if a product is actually good, with a WordPress theme that isn't different.
Read the comments and ratings to see if people are satisfied with it, which are the high and low points of the theme. It will help you to make a more assertive decision.
11. Define your budget
Before selecting a WordPress theme, determine which is your budget for it. Knowing how much you can spend will allow you to narrow down the search. Remember to analyze the return on investment.
A theme that offers all the features you need, is frequently updated, lightweight, and has customer support can help you increase your revenue. 
Where to find amazing WordPress themes

With some of the most popular magazine themes in WordPress, MH Themes provides a clean and optimized codebase to help you have an SEO-friendly website. The themes are also developed to allow high load speed and can be translated in any language supported by WordPress. 
You are going to count on installation service, regular updates, and customer support. Another advantage is that you will be able to customize everything through the WordPress customizer.
Highlighted features: 
SEO-friendly
Optimized for speed
Translation and RTL ready
Professional layout
Installation Service
Regular updates 
Customer Support

Elegant Themes is one of the most popular WordPress Themes in the world. It allows you to select layouts for different categories, such as online stores, nonprofit organizations, educators, restaurants, and services providers.
Besides, they have a page builder that enables you to create your website design and customizes it entirely. You can use many tools to do it, including bulk editing, shape divider, and find & replace. 
Highlighted features: 
WordPress page builder
Multiple layout options
Customizable
Design tools
Efficiency tools
Developer documentation

StudioPress offers a big variety of WordPress themes, divided into several categories, like ecommerce, lifestyle, personal brand, and portfolio. You will also find many important features such as mobile-friendly, accessibility-ready, one-click theme setup, and custom header. 
You can opt for 1, 2, or 3 columns layouts as well. The themes are secure, SEO optimized and developed to offer high-performance. 
Highlighted features: 
Multiples themes options
SEO optimized
Accessibility ready
One-click setup
Mobile-friendly

At Themify, you are going to find an enormous quantity of WordPress themes, you just need to pick the one that matches your needs. If you have any doubt, you can ask for suggestions by sending the details of your website, and the customer support team will assist you. 
You will find themes with customizable layouts, SEO optimized, drag & drop builder, styling panel, shortcodes, and regular updates. Besides, Themify has several plugins, and a Builder Pro, which gives you the option to create a theme. 
Highlighted features: 
Diversified themes options
Drag & Drop builder
Shortcodes
Regular updates
Styling pane
SEO optimized
The difference between themes and templates in WordPress
Theme and templates are frequently used as synonyms, but that's not the case when we are talking about designing a website in WordPress. It's important to know the difference between them. 
A theme is like the foundation of the website design process. The color palette, typographies, page layouts, backgrounds, and headers, and footers are all included in it.
When you understand how to choose a WordPress theme and select the best one for you, that's the basis to start developing how your pages are going to be.
The template is the part where you create each page's interface. You can choose among pre-built options and customize them, according to your brand's visual identity.
The theme can be the same for every page, but the template will change, since every part of your website has specific needs. 
How to install a WordPress theme
Now that you know how to choose a WordPress theme, it's time to learn how to install it. To do that, log in to your WordPress account,  click on "Appearance", then "Themes", and finally at the "Add new" button. 
You are going to be redirected to the WordPress theme library where you can browse and choose the one that fits all the criteria we have listed. If you have already purchased a theme, instead of selecting one, you are going to click on "Upload a theme". 
Click on "Choose a file", find your theme's zip file, and select it. After being uploaded, you can choose to have a live preview, activate or return to the themes page. 
Should I choose a premium or a free WordPress theme?
That's a question that causes many debates, but the truth is, such as there are very good premium themes, you are going to find good free options as well. But, there are some limitations with the free themes, like customer support and regular updates guarantee.
You need to balance what is worth, considering your budget and website necessities. Regardless of what you decide, remember to keep the user experience as a priority, and to ensure your website security. 
Make a checklist on how to choose a WordPress theme and don't forget any detail
As you are going to encounter a massive number of themes options, to avoid feeling lost and not forget any important aspect, create a checklist with the aspects to look for when choosing a WordPress theme.
That way, when you refine your search, you can verify if the themes that have called your attention meet up all the criteria.
Like what you've read?
Sign up and try JivoChat for yourself!
It's free and only takes a couple of minutes to download.