How to use a CRM: a complete guide for beginners
October 11, 2021
updated October 6, 2023
Reading time ≈ 22 minutes
Jaqueline Corradi
Content Manager
Time management, customer relationships, enhance productivity, and keeping track of your business needs are all challenges that small companies face as they expand. Having a system, and a platform to centralize actions becomes a necessity. Learning how to use a CRM can help you with that.
Through a CRM, you are going to be able to organize the sales steps in your company, have a clear vision of what needs to be improved, and also manage your sales team more efficiently. 
Your employees are going to count on a platform that offers valuable information about your customers' profiles, helping to comprehend their needs and to develop more accurate marketing and sales strategies. 
What is CRM?
CRM stands for Customer Relationship Management, it is a software system that enables you to store all your contacts, deals, and sales data in one place. It helps with organizing the processes, automating tasks, creating reports,  optimizes your time, and prevents you from losing valuable information. 
In a single platform, you are going to have registered since the first visit someone made to your website to their latest purchase. It helps to turn leads into customers by providing a more personalized experience, for example, by identifying relevant products and content for each person.
A CRM records and analyzes calls, emails, and other documents information, which also are used to develop reports about sales and marketing performance. You can use this to have new insights, and increase revenue. 
The advantages of using a CRM
Keep important data organized
Having your sales data centralized in a CRM system is much more efficient than keeping multiple sheets in one platform, than having notes saved in a different place and documents in another one. 
As your company expands, the amount of data you need to store and analyze grows, keeping it disorganized can damage your business plan, and it isn't very professional. You need to have a method to maintain control of each process. 
As CRM provides automated features, it's a solution to avoid ignoring data just because you didn't have time to take a look at it and study it.
For example, by integrating marketing tools, including email, you can segment your customers and leads. Also, some CRM platforms automatically identify deals opportunities and notify you.  
Improve customer experience
Discovering ways to outstand your services and products is essential to have a successful business, regardless of which sector you are in. In a competitive market, mainly when it comes to ecommerce, one of the most important success factors is being able to offer an incredible customer experience.
That's what turns leads into loyal customers, which makes brands be reminded and recommended by their clients. Many people are willing to pay more, just to buy or hire service from a company that shows concern and cares for them. 
A CRM platform gives you graphics about your customers' main characteristics, like age, location, and gender. By understanding their preferences, you can define the type of discounts they are looking for, communicate more engagingly, and stimulate interactions. 
Also, you won't lose track of your leads' actions, you can follow up every activity and pay attention to the replies. Having a system that notifies you when a prospect makes an action, like sending you a message via your website, is essential to avoid missing deals opportunities.
By seeing the most accessed website pages, the emails with higher open and click-through rates, the most read blog posts, you can set behavior patterns that enable you to continuously improve customer experience. 
More productivity
"Time is money" that may be a cliche but has its reasons to be one. When you manage your time better, you and your team can focus on more important business activities, being able to develop actions to achieve your goals, and grow revenue.  
Instead of putting your team's efforts into creating spreadsheets and writing information down, you can have it automatically with a CRM. It will save energy that can be put into what matters: interpreting the data and developing strategies from them. 
Stimulate teamwork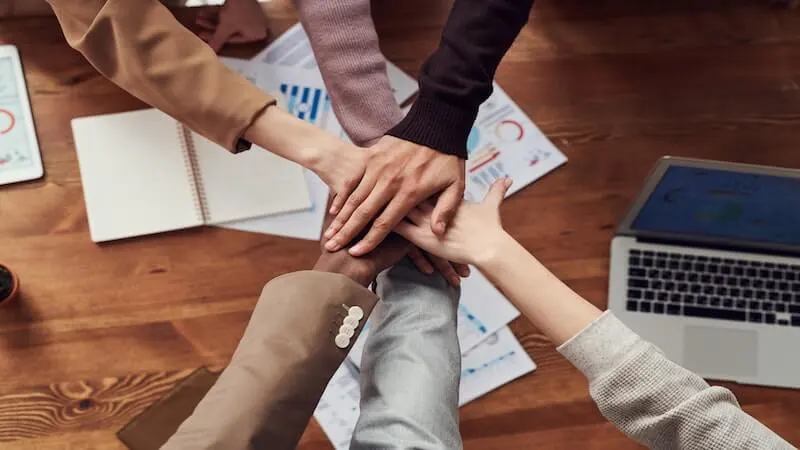 Since the whole sales process is going to be registered at the CRM system, the sales team can learn a lot from each other, see which are the most successful actions applied, exchange experiences, and have a broader vision of all the buyer stages. 
Also, it becomes easier for the sales manager to sign tasks, as they are going to see what needs to be done to close deals and sales through the platform. 
Everyone can contribute to developing better practices together, but that depends on the company environment. Encourage your employees to study the data available in the CRM platform, open space for new ideas, and for them to be shared among the team. 
Increase your sales
Knowing your prospects and customers better, giving efficient tools for your team to improve their work, having data to develop insights is certainly going to help you to sell more. Using a CRM platform can be the next move towards conquering your long-term goals. 
You will have a complete set of tools created to help with customer management. But, to succeed, it's important to understand how to use a CRM, analyze the features offered, and learn how to implement them. 
The CRM software usually offers an intuitive dashboard, easy to navigate and with help support to follow you through the implementation process. Make the most of each tool, and train your team to start using them as well. You will quickly see the results on sales revenue. 
CRM key terms
Contact
A contact can be a lead, a customer, or a  company's CEO you are making partnerships with, for example. It is the profile you are going to create with the name, email, telephone, and other information, on the CRM platform.
The system will store not only this data but also track their steps, like, the number of times the contact accessed your website, the number of purchases, and closed deals.
Lead
A lead is someone who, by their actions, such as subscribing to your newsletter, searching for products at your website, probably has an interest in making a purchase or requiring your company's services. 
Therefore, they can become customers, but to enhance the chances of this happening, it's important to implement actions to nurture your lead. The CRM helps you to understand how to do this. 
Deal
A deal can be defined as a potential sale. It includes the sales processes, from the first contact to closing the sale, and it must be recorded at the CRM system.
Every contact who has interacted in the deal stages has to be linked to this, for example, the employees from another company your sales team talked to, in order to close a sale. 
Company
In the B2B sales model, it's fundamental to add companies' profiles that are your leads and customers. You can associate contacts with them, such as their CEO, Marketing Manager,  and Sales Rep. The CRM system allows you to add deals to the company profile as well. 
Source
The source is where your leads come from, how they have got in contact with your company, where they found your website or your online store, for example. Having that information is a valuable asset to identify which are the most effective prospective channels you should invest in. 
Activity
Activity can be resumed as every action your leads, customers, and sales team make regarding the deal process. For example, emails, newsletter subscribing, meetings, calls, demos, visits on your website, and purchases.
Deal Stage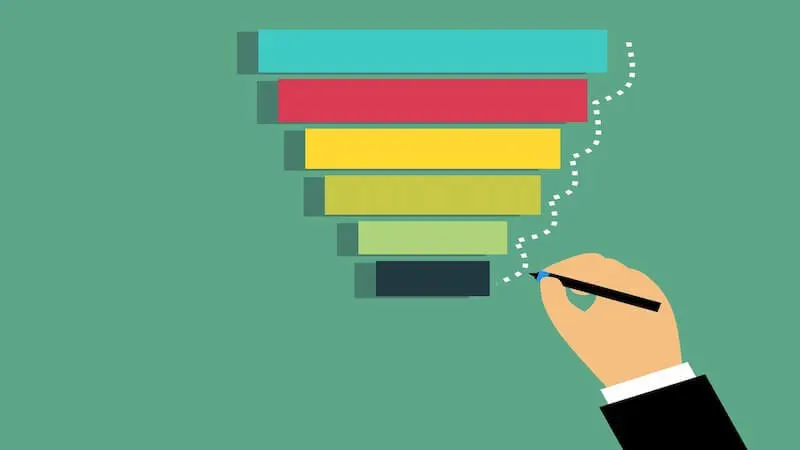 Your contact's situation towards making a purchase or hire service from your company is what defines a deal stage. For example, a lead who requested a demo of your product is someone who is near the end of the sales funnel while a person who read an article on your website and subscribed to your newsletter is on the beginner stage of a deal.   
Pipeline
The pipeline is how deal stages are organized considering each step in a sales process. It helps you to understand which are the next steps to be taken with each contact to advance to another stage. It's important to have a personalized pipeline, considering your company's sales process.
Quote 
When a sales rep is closing a sale and quotes the price for the product or service, there is a space to register it in the CRM platform. It's a list to put every quoted price so, in case anyone needs to consult them, it's easy and quick to find the information.
Tag
Segmenting your audience makes a significant difference when it comes to developing marketing and sales strategies, and tags allow you to do that.
They are additional information you are going to add to your contact, it can be the location, time zone, age, or more specific data, such as the type of product they are interested in, or in which social media they follow your company. 
Develop a CRM strategy
To take the most of the benefits a CRM system can offer you, creating a strategic plan is a step that can't be skipped. It's essential to understand how you can adequate CRM features to your business needs. 
By having a plan, you are going to be able to identify the CRM system that has the characteristics you require and fits your budget. Besides, you will have a better view of how to proceed during the implementation process, giving a guideline for your team. 
If you already have a business plan (if you don't, you should start building one), begin by identifying how CRM tools can help you achieve the short and long-term goals established. Make a thorough analysis of your current processes, what needs to be changed? 
Include your marketing and sales team in the developing strategies process, discover the main challenges they face in their daily work to conquer more leads and turn them into customers. Define priorities, such as the main actions required to encourage your potential customers to close sales.
Use the data you already own about your customers to develop personas, which means profiles of your customers that include their location, gender, age, most used social media, preferences, and demands. This will give you and your team directions on qualifying leads and determine which ones to add to your CRM system.  
Create a map of your customer's journey. You can do this by answering questions like which are the main ways leads get to know your business? Which are the actions they usually take until concluding a purchase? 
With your customer's journey map, you already have a pipeline to add at the CRM, and will be able to identify deal stages. You can also define tags to segment your contacts from this map. 
As your knowledge of the CRM system grows with its implementation, you are going to be able to create even better strategies, aligning with the data the system will provide you.
Explain to your team members that CRM is a tool to help with productivity, which is going to make things simple in their routine, centralizing information for them to find what they need easier.
Reinforce the need to keep CRM updated,  adding notes and other types of data they have, to continuously improve and avoid missing valuable information. 
You have to be able to show CRM's value to get your team on board with you. Making them part of the plan development will help them see that using this system will be to their advantage too.  
6 Best CRM software
Brevo offers a simple-to-use platform. You don't need to install anything, just register your account, add the contacts, and you are ready to start enjoying all its features. You can insert notes from previous calls and meetings, and documents to each CRM contact profile
The platform also allows you to build separated contact lists, segmenting them as you need. For example, having lists based on their deal stage, source, or any other criteria that suits your strategies best. 
In the Brevo CRM system, you are allowed to create tasks, insert deadlines and assign people from your team to be responsible for them. You can also count on other tools such as marketing automation, creating landing pages, and sign-up forms. 
Highlighted features: 
Easy-to-use platform
Centralize your contact information
Build different lists to organize your contacts
Create tasks and assign them
Marketing automation

Pipedrive offers an intuitive interface that is going to make the CRM implementation process much simpler for you and your team. You can create a personalized pipeline according to your customer's journey map, and add deals using the drag and drop tool. 
You can track calls, emails, and each contact history, which will help to visualize what are the next actions to be taken and create a schedule organized by priorities, for you and your team. Analyze the metrics, define which are the most important ones, and cross them with your goals. 
To optimize your and your teamwork, Pipedrive allows you to automate administrative tasks, and learn from artificial intelligence. You can also integrate the platform with other apps. 
Highlighted features:
Create a personalized pipeline
Manage your contacts
Track communications
Automate administrative tasks
Receive metrics reports
Integrate with sales-boosting apps

With Freshsales, you will have a complete view of your contact's interactions, allowing you to have a more accurate profile of your leads and customers, deliver personalized experiences, and create better strategies to sell more. 
You can reduce costs by automating several tasks, and enabling your team to work on more important actions, using a platform that doesn't require IT knowledge from them. Freshsales also allows you to create and track unique sales activities and follow-up interactions. 
Freshsales will automatically assign leads to handpicked salespeople. To optimize the deal process, you can create, send and track personalized outbound campaigns, using a  customized sales sequence that includes the most important steps to close a deal, such as sending an email, SMS, or setting a meeting, which will serve as a guide for your team. 
Highlighted features:
360º view of your customers
Automate time-consuming tasks
Track pages visits and actions on your website
Activity timeline
Predictive contact scoring
RD Station is an all-in-one tool that allows you to manage customer relationships, and create and control marketing actions. You will be able to develop personalized journeys, automate tasks, keep tabs on your contacts history, and set criteria to prioritize the leads who are most likely to make a purchase.
With the data stored on the platform, you can predict results and develop more insights. In RD Station, it's easy to create campaigns and automate tasks, and the analytics tools will help you see what really works. 
Besides, you will count on a team of experts to guide you through the RD Station platform, understanding how to use each feature, and helping with any unforeseen issue. 
Highlighted features: 
All-in-one tool
Create personalized journeys
Monitor each contact's actions
Define criteria to identify contacts most prompt to buy
Expert support   
Zoho CRM allows you to reach out to your customers through multiple channels, email, social media, or telephone, for instance. You will be notified when there is any interaction from customers and prospects. Besides, you can
 measure the effectiveness of each communication strategy by analyzing their data. 
To optimize tasks and save time, Zoho provides several automation tools, you can set customers' follow-up actions, such as sending a welcome email when they subscribe to your newsletter. 
Another advantage offered by the platform is the AI-powered sales assistant, Zia. It was designed to help you find the information you need in the CRM and also sends you reminders and suggestions about the best time to contact your leads. 
Highlighted features:
Fast implementation
Reach customers across multiple communication channels
Real-time notifications from customers' interactions
Automate tasks
Trigger instant actions
Real-time reports and insights
AI-powered sales assistant
If you have a small business, Bigin is a great CRM for you since it was developed focusing on this type of company. The platform offers solutions to make tasks such as organizing prospects' data, creating email marketing campaigns, and making telephone calls to customers simpler and more efficient. 
You can create customized pipelines to have an overview of the customer path inside your company, and avoid losing sales. If you are outside the office, You won't miss an opportunity since you can use Bigin apps for IOS or Android. 
Bigin enables you to create workflows too and manage your team's work, which includes sending notifications and mentioning them in tasks when needed. It becomes much easier to deal with the daily activities as you can centralize customer relationship tasks in one place. 
Highlighted features:
Send mass emails
Analyze your email marketing campaigns
Create web forms
Manage pipelines
Create workflows
Activity management
Customize the way you view your data
Aspects to consider when choosing a CRM
There are some basic features that should be considered before deciding which CRM platform you are going to use. Pay particular attention to that. 
Sales features
A CRM system must allow you to record every sales history from each one of your contacts. In the implementation process, you are going to do it manually, but after it, the CRM must be able to integrate with other tools to keep track of your leads and customers' activities automatically. 
Another very useful tool is when the platform enables you to create a personalized pipeline. Each company and sector has its particularities, adding them to the sales process is going to help guide your team on the actions to make more sales. 
Marketing integration
The data CRM stores are very valuable when it comes to marketing, counting on a platform that has marketing features integrated into it makes the process much more efficient. You will be able to develop, manage campaigns and analyze them aligned with the sales process.
Observe if the CRM you are choosing allows you to integrate with your website, email, SMS, and social media. It will help your sales and marketing team to work in sync, make better use of the data, and consequently increase revenue.
Lead scoring
Leads have several characteristics that enable you to divide them into many categories. Each one is in a different deal stage, some are more likely to purchase others. Choosing a CRM that uses artificial intelligence to detect selling opportunities will help you to close more deals. 
You just need to set the criteria that indicate a lead has a high potential to turn into a customer, then the software will send you a notification when it happens. That's what lead scoring is for. 
Task management
Another essential feature of CRM systems is enabling you to create and assign tasks, set deadlines, and follow up on how each activity is done. Through it, you will be able to manage your team better, offer them more precise feedback, and help with insights. 
It's also easier for everyone in the team to organize their time, identify what needs to be done, and which are the priorities. 
Mobile and accessibility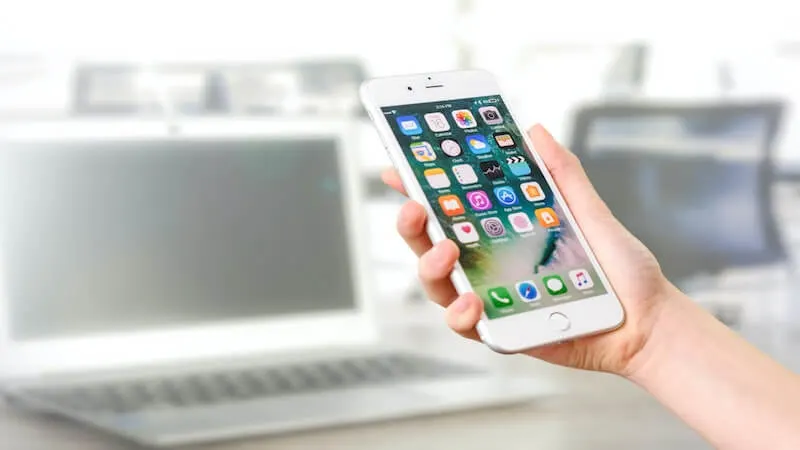 Nowadays, smartphones are used as computers, having a CRM that offers a mobile app will facilitate things for you. Its app should enable you to track activities, add and edit information, and send messages to your customers from your smartphone. 
Data management
A good CRM platform must allow you to manage data in the best way, creating contacts lists, keeping track of their history, and recording each action they make when interacting with your business. 
It also has to give you the ability to customize the sales process, so you can manage the deal stages in a way that better suits your company, segment your contacts, create tags, and much more. 
Store the data isn't enough, it needs to be easily found and strategically organized to enhance productivity, and avoid missing opportunities. Pay attention if the CRM system you choose offers that
Step by step on how to use a CRM
1. Choose your CRM software
After analyzing the differences between several CRM systems, it's time to choose the one that has all the basic features but also provides other tools that are important to your business needs. Analyze your budget as well, and pick the best for you. Pay attention if the CRM is easy to implement and to use.
2.  Implement the CRM plan
Register your account, and inform your team about how the platform you chose works. Present its benefits for them, which are the main features and how they are going to be useful for their daily activities, optimizing time, and increasing productivity.
If necessary, create a small train to teach how to use the CRM tools, so your team will know how to navigate through the system and to make the most of each feature. 
3. Add the sales team
After the sales team has gotten to know the CRM platform and its features, add them to the system. Remember about the importance of using the platform to keep track of each lead's actions history, and to always register on the software when they have new information about a contact. 
4. Define the settings
Adjust the pipeline according to the steps in the sales process that are followed in your company, which means divide by stages the actions that your leads usually take until they make a purchase. It includes since the first time they got in contact with your business.
Define the main way people get to know your company, how long it normally takes to close a deal, and what was necessary to do it. For example, the steps can be: attract (first contact with the company), connect (provide quality content that speaks to your lead's problem), demo (show how your product can help them), and close.
Indicate what actions are included in each stage and what are the effective strategies, so the lead can move forward. By doing this, you are creating a standard process that will serve as a guide for your sales team, and to CRM automation processes, including lead scoring, and automatically notify opportunities.
5. Import your data
Import all the data you have about your contacts to the platform and categorize it according to the criteria that suit your priorities best. CRM has standard fill-in blanks for each contact, such as name, telephone number, and email address, but you can add personalized categories. 
They are going to depend on what is relevant to your business, but you can insert time zones, meeting notes, or previous products purchased, for example. Contacts information aren't the only data to be imported, upload information about deals, businesses partnership and other relevant data about your company.
After importing everything, you can automate processes, so new data is going to be added automatically to each contact. Such as the number of times a lead has visited your website or the emails sent from them to you. 
6. Integrate with features
Integrate CRM with other tools you use, like sign-up forms, email marketing, SMS, and chat. This way, every process will be centralized in one place and your team will be able to have a complete view of the actions taken. 
This will make the process of defining each contact deal stage much easier, and avoid mistakes such as sending content twice to the same person, which can affect your company's credibility.
7. Organize your dashboard
The CRM has several tools to make the management process easier, starting with an intuitive dashboard that gives an overview of all the processes, and performance rates. But, for each company the most important information varies.
Define which metrics should be shown on your dashboard along with the goals you have set. For example, click-through rates in an email campaign, number of visits to your online store, the number of products that were sold, number of deal opportunities, and tasks to be completed on each day.
You are the one who knows what you need to monitor daily, organize the dashboard according to your priorities. 
8. Check the reports
To avoid losing time organizing data, set up the CRM to send you periodic reports, it can be daily, weekly, or monthly, which fits you better. Define the metrics you want to see in each report.
You can send a copy of the reports to your sales team, so they can also keep track of the performance rates. Try to use it as a way to boost their confidence, in case of low performance, encourage them to identify what's the problem and work on it.  
Keep improving on how to use a CRM
Knowing how to use a CRM is simpler than it seems,  most of the platforms available nowadays were built to provide a great user experience, making it faster for you and your team to adapt and get the most out of the offered tools. 
As you implement the system more you are going to learn about how to use a CRM. It's important to follow up on the platform's update, and pay attention to new features released. Also, remember to continuously review your CRM strategy, changing it as your knowledge about your customers grows.
Like what you've read?
Sign up and try JivoChat for yourself!
It's free and only takes a couple of minutes to download.