Integrating Viber's public account with JivoChat.
November 18, 2016
updated November 3, 2023
Reading time ≈ 2 minutes
Luciano Larrossa
Marketing Magician
Viber recently launched the possibility for you to create public accounts, also known as business accounts. With this functionality, you can have a channel of communication with your customers where they can ask questions and still send messages directly to those who follow your company.
At JivoChat we are increasingly concerned about integrating all your communication channels and so we have completed integration with Viber so that you can receive all of Viber's messages directly from JivoChat directly in your JivoChat application! :)
Already have an account with Viber?
To start using the first step is obviously to have an account on Viber on your mobile. Once created, you need to go to this link . You will be directed to a page like this:
After clicking the "Apply For a Public Account" button, you will be directed to this page:
Now it is only necessary that Viber approve his public account. This approval may take only a few minutes, but may take up to 1 day. When your account is approved, you will receive a message in English telling you about it. It will be a message like this:
Now just open and close the Viber application on your phone.
JivoChat Affiliates: Check out our program and earn up to 30% in recurring comissions
Setting up the account
Now that you have your public account, it's time to set it up for Viber. At the start screen, click the top right corner, as shown in the image below:
Then the option to connect now appears. Click on it.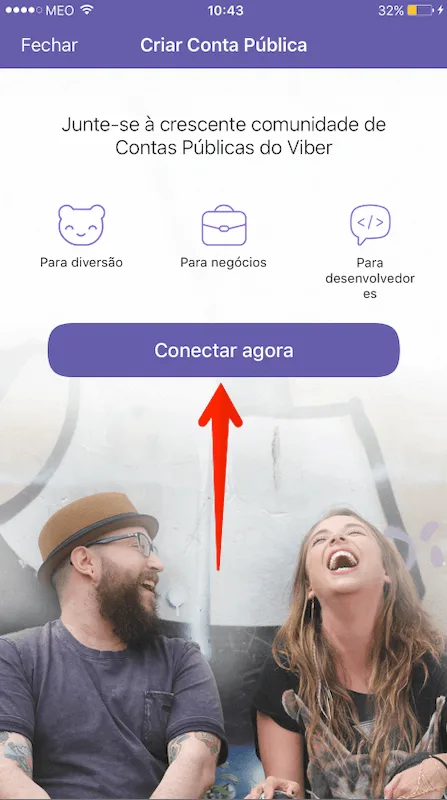 Then Viber will ask for some of your data. It is important that you fill in all of them carefully as they will set up your account. All fields marked with an asterisk are required!
Now it's time to connect to JivoChat! :) If you are not registered yet, please do it now by clicking on this link.
To do this simply click the button that says Integrated Solutions.
Then select JivoChat.
You will now receive a code. This code should then be used to enter this screen: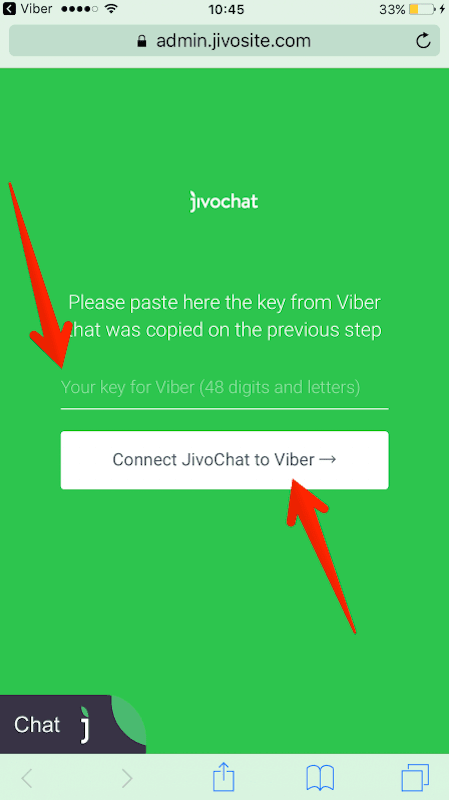 Follow the steps as stated by JivoChat and if all goes well, you will receive an email confirming your integration. Now just go to your JivoChat admin panel and you'll see your integrated Viber account!
Any questions? Talk to JivoChat in our chat below. You can register from this link
Like what you've read?
Sign up and try JivoChat for yourself!
It's free and only takes a couple of minutes to download.