What is a VPN and how does it work?
October 27, 2021
updated September 28, 2023
Reading time ≈ 16 minutes
Jaqueline Corradi
Content Manager
Security and data protection on the internet has been the motif of strong debates worldwide. Regardless if we are talking on a personal or business level, having your data exposed is something that concerns many. Understanding what a VPN is and how it works can help you see what you can do. 
What is a VPN?
VPN stands for Virtual Private Network. Do you know when you are at the airport, a coffee shop, or waiting in a doctor's office and accessing their public network? It makes your data vulnerable, exposing sensitive information, for example from your business email. 
A VPN takes a public internet connection and transforms it into a private network, protecting your data, so it will be more difficult to steal it. It also masks your IP (Internet Protocol) Address, preventing it from being traceable.  
By using VPN you will have a private tunnel where the information exchanged through the internet is encrypted, stopping your data from being deciphered, even if it happens to be intercepted. Your private information will remain private. 
How does a VPN work?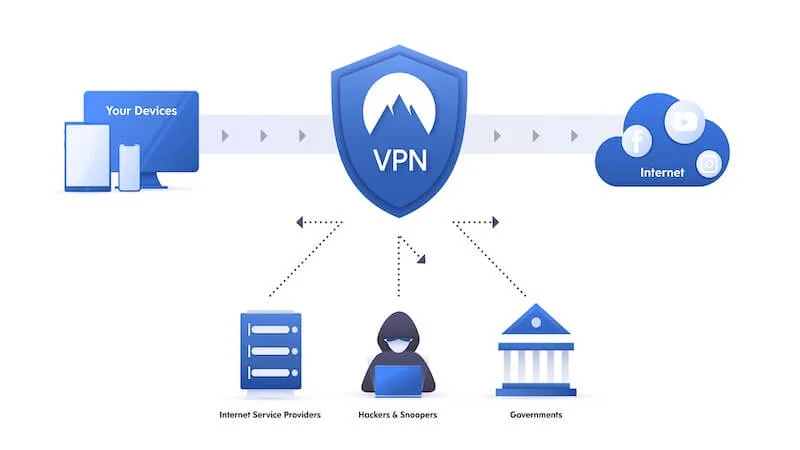 Content language, operating system, time zone, screen resolution: these are just some of the data your browser carries when you are navigating on the internet. VPN protects all of these with encryption, your data is scrambled and can only be properly seen with a key. 
Basically, when you enable VPN software on your device, it will encrypt your data traffic and send it to the VPN server. This way, not even your ISP (Internet Service Provider) can pry on your information. 
The VPN server will receive a reply from what has been sent, decrypt it, and send it back to you, which will allow you to use and understand the information. It's like a circle that goes on and back. 
It works as an intermediary between your device and the internet, creating a safety tunnel to transmit information, preventing cyber-attacks, and also companies from using your data. 
Why is it important to have a VPN?
Two words: privacy and protection. You already have realized how much these terms have been highlighted here, but the main function of a VPN is to ensure you won't have your data stolen, or used for unwanted purposes.
We use our smartphones to access bank apps, shop, verify work information, and many other things through public wi-fi connections, which presents a risk.
For example, when, instead of working at your home office, you take your laptop to work from a coffee shop and use its internet. How can you be sure the connection is secure? The VPN will give you peace of mind in that matter. 
Many companies opt for providing VPN for their employees, mainly when they work remotely. Because it secures data transfer, reducing the possibility of any leakage.
Even if your activities are recorded, they won't direct you to your IP address. This can be helpful not only when it comes to hacker attacks, but to avoid receiving ads from a specific topic you have researched about. Besides, with VPN software you can have access to regional content even when you are traveling.
For example, if you want to stream the national news or championships of your country while you are visiting another one. VPN location spoofing allows you to change the server and use one from a different place. 
How VPN protects your data and privacy
You may be wondering, what type of data VPN can hide? It will encrypt your browsing history, so web browsers won't track and tie it to your IP address. That's a way to prevent you from receiving unwanted ads. Companies won't be able to use your browsing history to target you as a potential customer. 
But, that doesn't happen only with public wi-fi, even your ISP can sell your browsing history, depending on the country's regulation. In this case, VPN will be useful also for navigating at home.  
VPN hides your IP address too, which is very important since this data enables anyone who has it to track your device and the location it was used. VPN will help you to keep your anonymity online. 
Your devices will also be protected when accessing public wi-fi networks, hackers won't be able to easily access them, since VPN will encrypt information by creating a safe tunnel to send and receive data. 
Aspects to look for at a VPN
Now that you understand what a VPN is and how it works, it's important to emphasize that you shouldn't purchase the first one you encounter on the internet. There are many VPN software, and you should pay attention to the features they offer. 
Number of servers
A VPN must be reliable and provide fast connections. To avoid slowing down your internet speed, it's important to check if the VPN has a high number of servers, and give preference to the ones that offer at least 1.000 servers.
The chances of getting overloaded will be much smaller, preventing you from having any problem when downloading files or streaming videos. 
Quantify of locations for servers
Having servers in different countries helps with connection speed. If you travel abroad, you will be able to count on having a server near you,  and the closer it is to you, the better the connection. 
Another advantage is that you will be able to access content available only in your country, even being in another continent, for example. To give you more flexibility, search for a VPN that provides servers in different locations.
Mobile VPN
Sometimes people worry only about having a VPN in their office computer or home desktop while it's also important to count on one that offers a version for mobile devices. When we think about accessing the internet in public wi-fi connections, it's mostly done on smartphones and tablets, isn't it? 
So, they should be protected. Check if the VPN provider of your choice is compatible with the operating system of your mobile devices. For example, if it has a version for Android and IOS. 
Ability to connect on multiple devices
Probably you are going to connect multiple devices in your VPN, such as your smartphone, laptop, and desktop computer. To ensure you are protected using all of them, take a look if the VPN server allows you to connect more than one device at the same time. Usually, they enable at least 5 simultaneous connections. 
Compatibility with your operating system
A VPN that isn't compatible with the operating systems that you use will be a waste of money and give you no security since you won't be able to install it.
Before making any purchases, look for the OS it supports, including the system you use in your mobiles. Most of them, though, are enabled for Microsoft, macOS, Linux, Android, and iOS.
Kill switch
Kill switch is a feature offered by many VPNs that has the function to cut internet access if you lose the connection with your VPN. For example, you are browsing on the internet through your smartphone at a restaurant and there is a problem with the VPN access. 
In this case, you would be navigating through the public wi-fi connection, leaving your data exposed. That's where the kill switch enters, stopping you from being able to keep using the internet until the VPN is reconnected. 
Price
You will find a big variety of prices for VPNs, including free versions. Certainly, the cost has to fit your budget, but it shouldn't be the only aspect to consider. Pay attention to the issues pointed out here, and analyze what are your needs and priorities. 
One problem regarding free VPNs, for example, is that many of them log the users' data. On one hand, you will be protecting your information from third parties, but on another, it will be available to be used and sold by the VPN provider. Pay attention to that detail. 
The different types of VPN
SSL VPN
SSL VPN is a solution many companies found to enable their employees to work remotely during the pandemic, for example. As some of them didn't have enough laptops to lend to their team, the SSL VPN made it safer to access work files on private devices.
The single prerequisite is having an HTML-5 capable browser to login into the company's page. Then, you just need to set up a username and password. Working outside of the office is a growing tendency, and counting on SSL VPN helps to make it possible for more people.
Site-to-site VPN
Site-to-site VPN has the purpose to hide private intranets. For example, allowing companies with separate intranets to exchange files among them, without exposing the connection or making it vulnerable to outside accesses. 
It also helps to secure the data when a company has several locations, and each one of them has a LAN (Local Area Network), connected to the WAN (Wide Area Network).
The employees will be able to navigate without any problem, and exchange files knowing they are protected, ensuring communication between big departments. 
Client-to-server VPN
Client-to-server VPN works to connect your home PC with your company network. To do that,  first, you must install the VPN on your PC, and configure it. In this model, you aren't going to connect through your Internet Service Provider, but directly to the VPN server. 
With this type of VPN, the employee can have universal access to the company's resources, and also use the telephone system. This way the customers won't even notice that you aren't at the company's office because you are going to be able to offer the same services. 
8 best VPNs for you to choose
Understanding better what a VPN is and how it works will help you to make a much more assertive choice when deciding which one is the most suited for you. Take a look at the best ones, analyze their pros and cons, and make your decision. 

With 5100 VPN servers, distributed across 60 countries, NordVPN provides a safe and fast connection, with 24/7 support. Your data will be protected from third parties, preventing it from being misused. 
Also, they have a no-logs policy, which means NordVPN won't track or collect your data. You will also count on a fast experience when downloading or streaming any media content.
Besides, you can connect multiple devices, and they provide a version for mobile. In case of any problem, the kill switch will ensure your information isn't exposed. 
Highlighted features: 
Secure internet
Fast VPN
Strict no-logs policy
Uninterrupted streaming
Mobile version
5100 servers in 60 countries
Multiple devices
Multi-factor authentication
Kill Switch
24/7 support

With a 30-day money-back guarantee, Surfshark enables you to browse privately, change your IP address, navigate securely even in public Wi-Fi, and keep your searches private. You can take control of your data, being notified when you should change your password, for example. 
Their plan also includes 24/7 support, no logs policy, high-speed content delivery, advanced security features, and unlimited devices. Sufshark has antivirus and an alert system as well, built to safeguard you from any breaches.
Highlighted features: 
Browse privately
Hide your location
Block ads and malware
Keep searches private
Access content safely
Use unlimited devices
24/7 customer support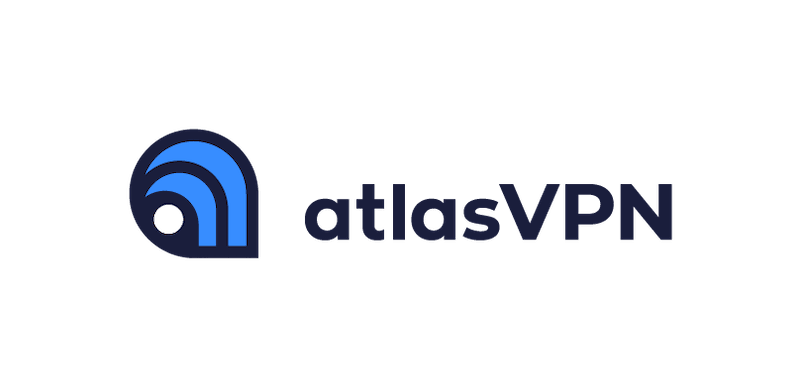 Atlas VPN counts on 750 servers distributed across 27 countries and it allows you to install the VPN on an unlimited number of devices. It will block websites and ads with malicious content like malware, phishing, and viruses. 
Atlas uses the SafeSwap technology to change your IP address every time you initiate a session, reinforcing your anonymity online.  It also follows the WireGuard protocol so you can enjoy streaming, gaming, and the whole browsing experience with ease and safety. The tracker blocker will stop third parties from gathering information about your online activities as well. 
Highlighted features:
SafeSwap
Block malware and ads
WireGuard protocol
Tracker blocker
Split tunneling
MultiHop+ 

ProtonVPN is a swiss VPN provider that doesn't log your activities, allowing you to have privacy, security, and freedom when navigating through the internet, downloading, and uploading content. They have, for example, the ProtonMail service that helps protect journalists and activists.
They also offer a free version, and even in this one your data won't be used by Proton, neither your browsing history will be sold. The software is easy to use, with an intuitive interface,  has a fast speed, and supports different operating systems. 
Highlighted features:
Protect your data
Keep your browsing history private
Free version
Easy to use
Fast VPN
Multi-platform support
ProtonMail
Hide.me will encrypt your data allowing you to navigate privately on the internet whether at home, work, or in a public wi-fi. Your real IP address will be kept hidden, you will count on a 100% independent provider, fast VPN speeds, and have optimized streaming servers around the world.
Besides, Hide.me won't store logs of your online activity, ensuring even more privacy. You can enable advanced features such as Split Tunneling, Stealth Guard, Advanced IP Leak Protection, IPv6 Support, and WireGuard.
Highlighted features:
Browse securely
Encrypted connection
No logs
Mobile support
100% independent provider

Using military-grade encryption, Hotspot Shield protects your connection and doesn't log any of your data in their system.
Your identity will be protected from hackers and other cyber predators, while you won't have to worry about slowing down your internet connection.  You still can enjoy streaming services at a very fast speed. 
Hotspot Shield has more than 115 virtual locations spread across more than 80 countries and uses Hydra protocol to optimize your connection. Besides, you can connect with 5 devices at the same time, including smartphones and TVs. 
Highlighted features:
Stay private and access worldwide content
Military-grade encryption
Fast VPN
More than 115 virtual locations
Connect with 5 devices at the same time
With more than 6500 servers spread over 78 countries, Pure VPN allows you to navigate through the internet fast, safely and keep your browsing history private. With just one account, you are going to be able to connect 10 devices at the same time.
The platform also follows the no-log policy, so your private information won't be monitored, stored, or shared with anyone. If you need any help, there is 24/7 customer support at your disposal, through email, chats, and tickets. They also offer a 31-day money-back guarantee.
Highlighted features:
More than 6500 servers around over 78 countries
Support all security protocols
No-log certified
24/7 customer support
10 multi logins
Apps for Microsoft, Linux, iMac, IOS, and Android

With more than 15 years of expertise, CyberGhost uses the best VPN protocols and encryption standards to keep your data safe, enabling you to surf the internet without having your browsing history tracked. 
Instant connection, blazing-fast speeds, a reliable and easy-to-use VPN are what make CyberGhost one of the most popular providers in this sector. You can install it on 7 devices simultaneously, including the mobile ones, with the advantage of counting on a no-logs policy.
Highlighted features:
Safeguard your digital information
Fast and reliable VPN
Connection on up to 7 devices simultaneously
Fast and secure downloads
More than 7300 VPN servers worldwide
Automatic kill switch
24/7 customer support
How to install a VPN
The way you are going to install a VPN depends on the type you are using. If it's a VPN client, you are going to download the software and enter your password or certificate. 
Another option is to use VPNs that are browser extensions, for example, at Firefox or Google Chrome. In this case, you are just going to enable it in the browser. But, be aware that it will only protect the data shared in this browser.
If you have multiple devices connected to the same internet connection, and you aren't going to use them in other places, for example, TVs and your desktop computers, using a router VPN is a viable solution.
All the devices are going to be connected to the router, also protecting your network from other devices that can eventually log into it. 
To protect business data, your company may use a Corporate VPN, ensuring intranet safety and reducing the risk of leakage, but also allowing you to connect from your home. You will need to access it with your log in, and use it even with your home internet connection. 
To install a VPN on your smartphone or tablet, you can download the app version for mobile and set it up. Many of them have an intuitive interface, which will make the process fast and simple, safeguarding you when making purchases, accessing your bank account, and downloading work files from mobile devices. 
FAQ
Is it safe to use a VPN?
Yes, it actually makes surfing on the internet safer. But, it's important to choose a proper VPN and pay attention to its features. But, remember, using a VPN doesn't dismiss the need for having an antivirus, it's important to have both. 
Is using a VPN legal? 
It varies depending on each country's laws. For example, VPNs are allowed in the United States but forbidden or regulated in other countries, you should check it according to the region you live in. 
What are the disadvantages of using a VPN?
A VPN can get in the way of some practical activities on the internet. Some websites may block your access because they find it suspicious. You can also have problems connecting to printers or drives since they are looking for devices in the same network. But, there are VPNs that allow you to enable local network traffic. 
Does the VPN have to be activated all the time?
Yes, to make sure that your data is always secured, but, mainly when you are accessing public wi-fi. If you are using a VPN, it's because you are concerned about your privacy, deactivating it will leave your data exposed, even in private connections.
Enhance your privacy after learning what is a VPN and how it works
Discovering what is a VPN and how it works is the first step to improving your security online. If you are dealing with sensitive data, counting on a Virtual Private Network will help you to avoid dangerous data leakage that could cause many problems. 
It's necessary, though, to analyze and understand each type of VPN, to identify the one that suits your needs better. Mainly if you want a solution to implement at your company's network, pay attention to what each VPN provides, and how it will help you.
Like what you've read?
Sign up and try JivoChat for yourself!
It's free and only takes a couple of minutes to download.