October 20, 2021
updated January 28, 2022
Reading time ≈ 17 minutes
Jaqueline Corradi
Content Manager
When you access a website, do you tend to leave if the layout is confusing or simply not attractive? To build a website that has good retention rates, instigates the users to keep navigating, and also stimulates sales, visual identity is a key factor. Web design tools can help you with that.
If you don't have the money to invest in hiring a designer expert at the moment, you can start developing your website even though. Several tools on the internet will help you build a page layout from predesigned templates, editing the font, colors, images, text position, and other elements in an intuitive way. 
But, if you have a designers' team, you are also going to find many tools that were developed to help their work, making it faster, simpler, and easier to develop projects collaboratively. 

Known for being a website builder platform, Wix has several web design tools that don't require a deep understanding of this area. Wix editor uses the drag and drop feature, allowing you to customize everything. You can define where each page's elements are going to be,  and align it with your brand identity.
They offer an extensive library with several visual contents such as fonts, color palettes, video animation, and vector art. You can also use Wix mobile editor to make your website look great on smartphones and other devices. 
Besides, you can start building your page by choosing from a range selection of pre-built templates, which is going to give you a guideline to know how to organize the elements of your page.
You can select the template according to the page's type, if it's an online store or a blog, you are going to find a layout that fits their characteristics. 
Highlighted features: 
Drag and drop tool
Built-in features
Wix ADI (Artificial Intelligence Design)
Extensive visual content library
Pre-built templates
Wix mobile editor
WordPress offers several web design tools to help you develop your website, starting with a library of pre-built templates, which is organized by themes. You are going to find magazines, portfolios, businesses, travel, and other templates topics. 
You will count on hundreds of different design options, including color schemes, font, and mobile-friendly layouts. Another advantage is that you can customize everything with the Block Editor, and use the drag and drop tool to add, resize and position elements as you wish.  
Highlighted features:
Pre-built templates
Mobile-friendly layouts
Block Editor
Drag and drop tool

Canva provides several web design tools for people who need to develop a website layout, social media posts, infographics, videos, presentations, among others, and don't have design skills. 
Select the type of design you need to build, for example, a post to the Instagram feed,  choose an image from the photo library,  and edit it. Canva offers a size guide for timeline posts, stories, and ads, also has story sets tutorial, and post ideas.
If you need to build a website, you are going to find multiple template options according to the theme that suits your needs better. It's also possible to customize it by selecting the colors, font, inserting images, animations, and graphic elements. The templates are responsive, developed to work properly on desktop and mobile. 
Highlighted features: 
Extensive media library
Customizable website templates
Design for social media
Easy to use editor
Designing tutorials

Placeit provides thousands of templates for different design needs. To develop digital marketing strategies for your company, it's necessary to create design pieces in many formats, for example, Instagram and Facebook posts, Twitter,  Facebook and podcast covers,  Pinterest, and even Discord themes.
You will also find tools for making videos, including animated logos, Twitch screens, YouTube thumbnails, intros, and slideshows. Also, if you don't have a logo for your brand, you can create one using pre-designed options, divided into categories, like Education & Arts, Healthcare, and Services. 
If you want to do merchandising products of your brand, you can use Placeit mockup to see how your brand's logo is going to look on different products, t-shirts, hats, and stationery, for example. 
Highlighted features: 
More than 50 thousand templates for different platforms
Video editing tools
Mockups for web and physical products
Logo maker
Desygner is a web design tool made for people who aren't experts in the area but want to make their content more attractive. You will find an intuitive interface to create ads, banners, flyers, social media posts, and much more, in an easy and fast way. 
The drag and drop editor enables you to modify images, change colors, insert texts with different fonts, along with other visual elements, and position and resize them as you think it's best.
You are going to count on thousands of pre-built templates as well for creating cards, presentations, social media covers, certificates, and invitations, for example.
You can easily resize an image, keeping its ratio, to post on different social media, such as Twitter and Instagram. Desygner also allows you to import and edit PDFs as you wish, you can change colors, text, images, then download and share them with whomever you want. 
Highlighted features:
Easy-to-use
Drag and drop editor
Modify images, fonts, colors, and texts
Pre-built templates
Resize images automatically
PDF editor
Do you know when you want to use a specific element of an image and need to remove the background? Clipping Magic is a web design tool developed to make this process much easier and fast. They have an auto-clip AI, trained with millions of images, to quickly make this process for you.
Clipping Magic also has a smart editor with tools like "keep", "remove", and "scalpel" for precision editing. This can help you, for example, to edit the images of your products, by removing the background and highlighting only the item. 
Highlighted features:
Auto-clip AI
Smart editor
Smart edges
Smart auto-crop
Rotate/ straighten
Resize images
Comprehensive color control
Color cast cleaner
If you need to edit an image in JPG or PNG, for example, sometimes it's necessary to convert the file to another format, such as SVG and EPS, which Vector Magic allows you to do online without having to install anything. 
You can easily get bitmap source material through the vector compositions, and use it to change what you need, or even draw something on paper, scan, and then vectorize it. Another advantage is to take a logo image and put it into a vector format, enabling you to use it in different ways. 
Highlighted features: 
Convert images into vectors
Fully automatic vectorization
Sub-pixel precision
Trace your bitmap

Your brand's visual identity has an essential impact on how people perceive your business. Each element needs to be aligned to create a cohesive image that can transmit your company values and vision. Logaster allows you to develop your brand's logo and corporate style.
To develop the logo, you just need to add your company's name and press the button "create'', then you are going to see different design options, just choose the one that suits your business identity best, and customize it. 
After doing it, you can get a full branding package with high-resolution files, layout options, your logo in a transparent background and applied in colored ones. 
Highlighted features: 
Create a high-quality logo
Ready-to-use logo
Thousands of icons and fonts
Change the design whenever you need
Develop a brand kit
With Fotor you can edit images to add to your website and social media pages without having to install any software on your computer. It's possible to crop and resize images, remove the background, enhance colors, reduce blur, and add several photo effects. 
You just need to upload the image, make the adjustments you wish, check the preview, and download it. Besides, you can also create designs for different formats, such as YouTube thumbnail, Instagram Story, Zoom Background, email header, and many others. 
Highlighted features: 
Crop and resize images
Background remover
Photo effects
Free templates
Logo maker

Weebly enables you to create a website and also customize the layout of your pages with web design tools that include responsive themes, developed for online stores, portfolios, businesses, events, and blogs, and personalize it according to your needs. 
With the drag and drop feature, you can position images, icons, toolbar, texts, and other elements the way it fits better to build a page that is attractive to your leads and customers, and easy to navigate. You can also insert video backgrounds from Weebly's free video library, and create custom headers. 
Highlighted features:
Pre-built templates
Drag and drop editor
Insert video backgrounds
Create custom headers

Webflow provides the features you need to design a website interface without having to know how to code. You can use the drag and drop tool to insert HTML elements and use pre-built pieces for adding sliders, background videos, and tabs, for example. 
There are also tools to design responsively and have websites that work perfectly on desktops and mobile devices. Besides, Webflow enables you to have complete control over the layout with flexbox, CSS grid, inline-block, and absolute positioning.
Highlighted features: 
Custom websites without coding
Drag and drop tool
Use HTML5
Work with CMS
Build flexbox and grid layout
Design responsively

If you are looking for a web design tool that allows your designers' team to work collaboratively and build projects together, Sketch provides the perfect resources for doing it. 
The platform enables professionals to work in real-time in the same document, you just need to send the invite to everyone who is going to develop the design project with you. To avoid any error, It's possible to keep track of all changes. 
You are also going to count on a design toolkit, which includes a set of intuitive vector editing tools, zoom to have pixel-level precision, customizable grids, infinite Canvas, math operators, and OpenType fonts. You can create prototypes, as well, to test your designs.
Highlighted features:  
Collaborate in real-time
Browsable version history
Create prototypes
Flexible vector editing
Design with pixel-level precision
Infinite Canvas
OpenType fonts

Marvel is a design platform that helps you to create digital products with your team, and have all of your design processes in one place. You can make prototypes to communicate your ideas better, without the need to code, and also validate your idea with user testing. 
At Marvel, It's also possible to turn the design into code with the handoff tool, which generates CSS, Swift, and Android XML instantly.  There is no need to create manual design documentation, PDFs, and redlines, saving time from the development process. 
To enhance productivity, you can integrate Marvel with other tools, such as Dropbox Paper, Microsoft Team, Atlassian Jira, and Sketch. 
Highlighted features: 
Rapid prototyping
User testing
Handoff tool
Integrate with other apps

Figma makes it easier to connect your designer's team, allowing them to brainstorm and develop their ideas together, all in a single platform.
It's possible to use several features, like OpenType, the Arc Tool, which helps to create clocks, pie charts, and watch screens, and a modern pen tool to draw in any direction with Vector Networks.
The platform also offers the option to create prototypes, design system features aligned with code and that can be evolved as you grow, edit with co-workers in real-time, and keep track of every change in a design project.
Highlighted features:
Online whiteboard to brainstorm ideas
Modern pen tool
Instant arc designs
OpenType
Create prototypes
Design systems
With Google Web Designer, you can create HTML-5-based motion graphics and designs to run on any device. The platform provides many features, for example, to use animation and interactive elements, and integrate with other Google services, like Google Drive, Display & Video 360, and Google Ads.
You can even develop designs that encourage the user to interact with gestures, for example, rotating or shaking the mobile device. Using the power of CSS3, you can also develop and edit 3D content.
Google Web Designer supports a wide range of formats, allowing you to choose the one that suits your project needs better, for example, static panorama, video lightbox, and static cue cards.  Another advantage is that you can use designer and developer tools at the same place, just switch to design or code view. 
Highlighted features: 
Create HTML5 content
Use animation and interactive elements
Develop 3D design
Integrate with  multiple Google products
Use different formats
Origami is an all-in-one platform where you can design, animate, and prototype. You can easily edit the layouts you have developed, build interactive components, use device motion, GPS data, and many other features to create designs that are focused on enhancing the user experience. 
Besides, Origami allows you to quickly import and share your files, and work with other web design tools such as Figma and Sketch. With Origami Live, you can use the Share Nearby tool to test your prototypes. 
Highlighted features: 
All-in-one platform
Use Canvas model
Freeform drawing tools
Easily edit layouts
Build interactive components
Create prototypes
Device motion
What is web design?
Web design is a term used to refer to the designs developed for websites. It can be the layout or the content inserted in the page, for example, videos, and animations.
With the growth of internet use in mobile devices, we can't talk about web design without connecting it to another concept of responsive design, which means focusing on developing pieces that function well on desktops and smartphones, and tablets.  
But design in the digital world isn't only about websites, it's also important to consider other formats for apps, social media pages, and emails. Each one of them requires specific characteristics, it's important to understand them to develop effective design projects. 
The importance of web design
Creating a website isn't enough to make your brand stand out or to sell more, your website needs to be appealing to your target audience, easy to navigate, fast, and responsive. Design plays an important role in all of these. 
The design may set the first impression of your company
Your website may be the first contact someone has with your company, if it has a poor, outdated, hard to read and understand design, you aren't going to make a good first impression.
It can discourage people from navigating through your pages, making them leave quickly. A badly designed website transmits the message that your company isn't professional, it doesn't provide credibility.
Put yourself in their shoes, when you access a website for the first time and it has an interface that seems direct from the early 2000s, (without nostalgia purpose)  do you feel compelled to keep scrolling, or do you leave quickly?
As you could see from some web design tools we presented, it's not necessary to be a designer to create a high-quality website, but it's essential to analyze each element you are going to add, considering your brand visual identity, and your leads and customers profile.   
Impact on user experience
UX short term for user experience is a topic that has been highly discussed and studied, and that's for a good reason. Users look for companies that can offer a personalized experience, where they feel seen and heard. 
The design has a huge impact on whether you can offer that or not. Amazing writing content is fundamental to stimulate your leads and customers to follow your call to action but without a design thought to guide them through completing the action or even start reading, it's going to be difficult to achieve your goals. 
Some simple elements, such as the background color on the font type can have an effect. For example, usually darker backgrounds may be tiring to the eyes when reading a long text, also cursive letters can make the reading experience harder. A good design project must consider all that.
It's directly related to SEO optimization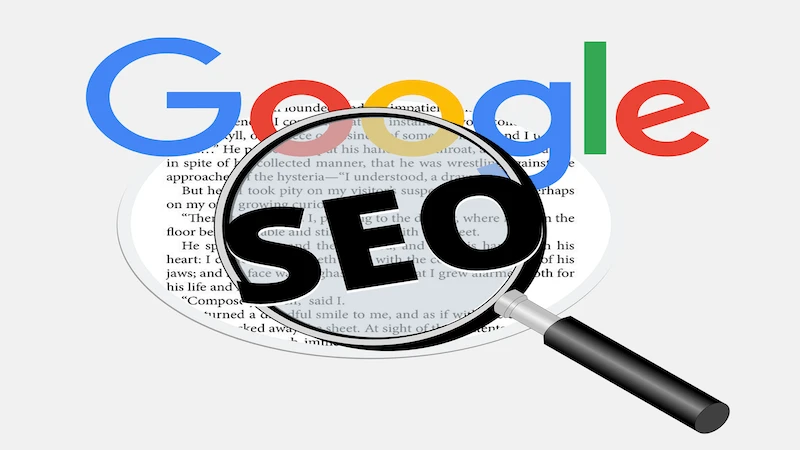 If you want to appear on google's search first page, your web design needs to be optimized. The algorithm takes into account not only the written part but many other aspects, including the layout. For example, if it's responsive and accessible. 
Besides, the elements you insert on your page can affect the load time, which also interferes with SEO. A well-designed page needs to load fast, even if it has many videos and images. Some web design tools already offer SEO optimization to help with that.
Web design helps with building your brand's visual identity
A brand's visual identity is directly connected to making people remember your company just by seeing some visual elements that are related to it. When building your website, it's important to align it with your brand manual. 
If you don't have one, that's the opportunity to create it. Make a logo, define instructions on how to use it in different design formats, select the color palette, fonts, and sizes. By doing that and applying to the website, the users are going to see a connection between each page, showing a sync communication.
Just take a look at brands that are success cases when it comes to having a strong visual identity. Many people associate red immediately with Coke, or if they change the color, the font type is also a significant element.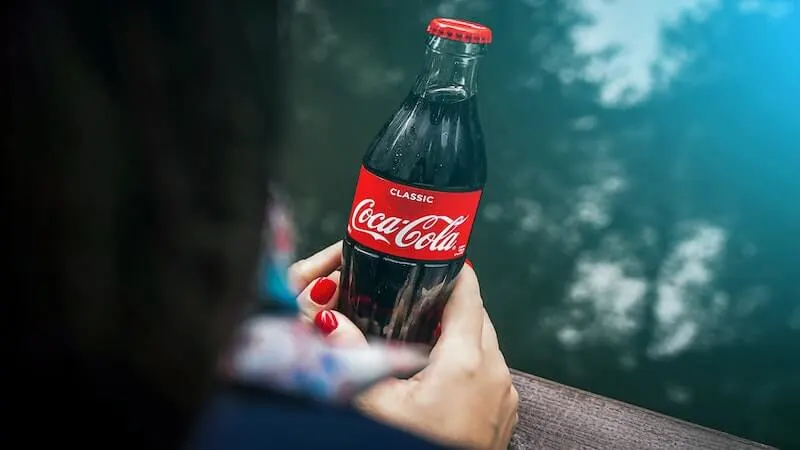 They keep making design changes, but always consider what they want to communicate and the mental image customers have of the brand.  This is only possible because they worked on building a solid visual identity, not only in the product package but in other media formats.
Aspects to consider in a web design software
Design editor
If you don't have many design skills, it's important to look for web design tools that provide an easy-to-use editor with features such as drag and drop and pre-built templates. This is going to make it much simpler to develop a layout for your website. Also, check if they don't require coding. 
Compatibility with your website system 
Some website builders, like the ones we listed here (WordPress, Wix, and others) already offer design features allowing you to make everything in one place. But, if you opt for other web design tools as well, take a look if they are compatible with your CMS (content management system) and website builder. 
Fonts and other elements
Web design tools must give you a wide range of fonts, images, templates, icons, animated elements, and several other graphics to help you customize your layout and create one that has your brand's face. Pay attention to the number of options offered. 
Choose the web design tools you need and start creating!
As you could see, there are multiple web design tools available, focused on designer professionals, but also on people who don't have deep knowledge in the area.
You can develop an amazing website interface by selecting the tools that fit your needs, enjoying all the features they offer to provide a great user experience for the ones who access your website. 
But, don't stop here, use the web design tools to enhance your digital marketing strategies as well, for example by creating email marketing layouts, Instagram, and Facebook posts. Your brand is going to look much more professional and customer-oriented by improving your design.
Like what you've read?
Sign up and try JivoChat for yourself!
It's free and only takes a couple of minutes to download.