10 Steps on How to Build Brand Loyalty
January 25, 2022
updated August 9, 2023
Reading time ≈ 11 minutes
Jaqueline Corradi
Content Manager
Keeping a customer costs less than conquering new ones. When you develop strategies towards how to build brand loyalty, you can create a base of consumers that identify with your company's value and will choose you first if they need a product or service that you offer. 
Loyal customers help you to gain authority and credibility, besides, they usually recommend the brand to friends and family, which is a very effective way to reach more people and sell more.
To make your clients want to come back, though, it's necessary to invest in creating a long-term relationship with them where they feel appreciated, and receive benefits to keep choosing your brand.
Provide to your customers a unique experience that goes beyond the purchased item or service, which makes them remember your brand and have multiple reasons to identify with it and also keep buying from you. 
What is Brand Loyalty?
Brand loyalty refers to when customers decide to choose the same brand over and over because they identify with it, like the service, the prices, and attach good feelings with the brand. Some of them even stop researching for other brands, and always opt for the same one, even if the price is higher because they trust the company and believe it's worth it. 
Brand loyalty is different from customer loyalty, it has to do more with the perception of the brand, its values, mission, the experience it can offer than with the price. To a business, learning how to build brand loyalty is about being able to develop effective strategies to increase customer retention. 
Several brands have become examples of brand loyalty, just take a look at Apple or Coke. Loyal Apple customers form huge lines when a new iPhone is launched and they don't even consider buying from another brand. When the question is Pepsi or Coke, many customers don't think twice to choose Coke, and they don't accept any other type. 
Consider it, do you have a favorite brand? It may be your favorite clothing brand, restaurant, or supermarket, for example. But, probably when this brand comes to mind it isn't only about the price, but how the clothes make you feel, or the unforgettable flavor of a special dish. It's connected to feeling good. 
The Importance of Brand Loyalty
By investing in building brand loyalty, you will create a base of customers that can give more stability to your business to keep it functioning and growing. Creating actions to bring new customers in is always important, but when you already have a significant number of loyal customers, you can spend less on it. 
If you don't have loyal customers, it's like you are constantly going back to the beginning having to prove why your target audience should choose your brand. With loyal customers that isn't necessary anymore, they already know your brand, and value it, what you will need to do is nurture that relationship. 
According to Invesp, attracting a new customer costs five times more than retaining one. A Motista report revealed that customers who have an emotional relationship with a brand have a  306% higher lifetime value. They are 71% likely to recommend the company, in comparison to the average rate of 45%. 
One of the best ways to advertise your brand is word of mouth. Having customers recommending your brand adds credibility and trust to your business, which isn't easily conquered. You can enjoy the power of social media with user-generated content to promote even more engagement. 
How to Build Brand Loyalty
1. Build a Relationship Based on Common Values
The relationship between a customer and a brand isn't only about the product or service itself, it has a lot to do with emotions and feelings as well. To connect with your customers, it's important to know them well, and understand their needs, goals in life, and values.
Through shared values, they can relate to your brand. When a business is developed it is important to determine what values, mission, and purpose drive the company, and your loyal customers should identify with them.
But, for that to happen, you need to create communication strategies that emphasize your brand's vision, which isn't focused only on the practical benefits of what you sell.
Think about the brands you are loyal to. Why do you buy from them? For example, some companies are investing in sustainability and creating actions that help preserve the environment.
They have made it one of their pillars, and many customers become loyal to them because they have the same concerns, and want to buy from companies that share this view too.  
2. Be Proactive
To build brand loyalty, you can't act only when a customer reaches out, you should get to them first. It's essential to understand that the buyers' journey doesn't end when they complete a purchase, on the contrary, at that moment you have the opportunity to create actions to nurture a relationship.
For example, you can send a thank you for your purchase email with a coupon discount for the next purchase. This email can be followed by an invitation to participate in a satisfaction survey.
There are many strategies to foster engagement, to not only avoid your brand from falling into oblivion but to connect with customers. To do that, it isn't possible to sit and wait. 
3. Keep a Conversation with Customers
Develop marketing strategies to stimulate customers to interact with your brand. For example, through social media, you can make campaigns that promote engagement in different ways, such as inviting them to tag your brand on posts, asking followers to send questions, including customers' comments and photos with your products on your feed. 
Make them feel like they matter, and are an important part of what your brand is. You can also make an email marketing campaign with newsletters about relevant topics to your target audience. Understand their demands and work to help solve them. 
Pay attention to developing personalized content. For instance, include the person's name on the email, answer comments and messages individually. Be careful with how long you take to answer your customers, send replies as fast as possible. 
If you encourage engagement but don't show appreciation for the ones who are engaging they won't feel motivated to keep doing it.
When there is this exchange among brands and customers, they will feel closer to you, it's going to be easier to remember your brand when they want to buy a product or service related to your business. 
4. Focus on Customer Experience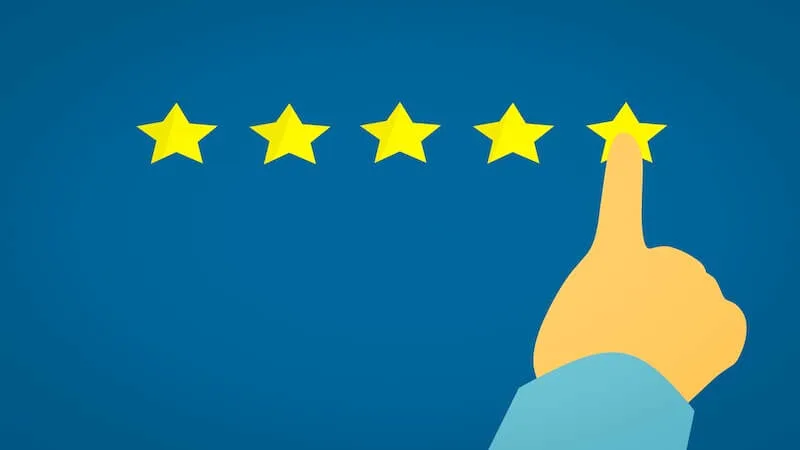 As mentioned above, one of the keys on how to build brand loyalty is making sure that your customers have a good experience provided by your brand, emotion plays a strong role in it. When thinking of each step of the buyer's journey, always take into consideration how to make your audience feel good. 
This entails, for example, creating a website that is easy to navigate through and has all the information that users need, having an ecommerce website with clear product descriptions, where items are quickly found, and offering a simple checkout. 
It also has to do with providing good customer service, where your customers can count on your team to help them at every step of their journey. Investing in delivering high-quality products, having fast shipping, writing a thank you note to go with the product package, adding a sample: are all details that make a difference in how the customer will feel. 
To help you offer exceptional customer experiences, it's important to have empathy, which means putting yourself in your customers' place to understand to please them and provoke good feelings. Ask yourself, what emotions do you want people to associate with your brand? Then, analyze how you can offer them. 
5. Create a Community with Your Clients
One important characteristic of human beings is that we like to feel part of something, to belong, and building a community can offer that satisfaction. You can create a community online with your customers, for example, by having a group on social media or a forum on your website.
The idea is to have spaces where people can share their thoughts not only with your company's employees but also with other customers and develop rich conversations with them.
You can also nurture your brand's community by promoting physical events where customers can meet, know more about each other and connect even more with your brand.
You can make an event to launch new products, give a course, promote a debate, with special guests, about important topics to your target audience, for example. 
6. Show Appreciation for Your Customers
Customers want to feel valued and appreciated by the companies they chose to buy from, show that you care about them, and will put your company's effort into helping them solve their demands the best way possible. Celebrate your clients, find ways to say thanks to them to enable your company to keep existing.
You can do that, for instance, by offering special coupon discounts to loyal customers, sending free samples and other gifts to them as a token of appreciation. Those are small details that make the customers see how they benefit from being loyal to your brand and are encouraged to keep that way. 
7. Develop a Reward Program
Reward programs are a very effective way to encourage brand loyalty since you are offering special benefits to people who always chose your company instead of others.
You can do that, for example, by creating a loyalty card where the person gets a stamp every time they buy at your store and, after a determined number of purchases, they can get an item for free or gain a special gift. 
Another alternative is developing a point system where the customer gains points when they buy something, and they get access to multiple benefits as they accumulate points, such as free shipping, discounts, samples, and other gifts.
Some companies create customer levels, so as you get points you advance levels, and gain more advantages. 
8. Use Social Media to Straighten the Relationship
Social media platforms are powerful tools when it comes to nurturing relationships with your customers because they allow them to interact directly with your brand. Use this in your favor, develop content that promotes engagement. 
For example, make stories with quizzes and polls, posts that invite the customer to share their opinion, and also encourage them on making their own post about your brand tagging your profile or page.
Enjoy social media to humanize your brand, present your employees, show your office, the backstage of the production, it helps to connect with the audience.
Organize your team to never leave comments and messages without an answer. Your social media pages must be checked every day to know what people are talking about your brand, which helps to prevent and deal with crises, but also to show to your followers that you are listening and paying attention to them. 
9. Be Consistent
When developing marketing strategies, it is important to align your brand's identity in all your communication channels. That includes the visual elements, such as logo and color scheme, but also the tone of speech, if you are going to use a more formal language or informal language, and how to approach your customers. 
It's necessary to show consistency enabling customers to see coherence among all of your marketing actions. This helps to create an image of your brand in the public's minds and to build trust and credibility by providing content in sync with your brand's vision and values.  
For example, Coke has worked on its brand in such a strong way that many people immediately associate red with it. It's easy to recognize its design, even if they change some elements, similar to Lego and Apple, which have built a strong visual identity as well. 
10. Deliver High-Quality Products and Services
If you don't provide high-quality products and services, your efforts on how to build brand loyalty will be for nothing.
After all, customers want to hire a service or buy products that are worth their money, will last for a long time, and fulfill what the brand promises. Invest in research, having experts on your team, and good materials to develop your products.
This way, when customers think of your brand they can associate it with excellency in products and services. Keep your standards high, understand your customers' needs and look for the best ways to solve them. 
Learning How to Build Brand Loyalty Will Help You to Grow
By understanding how to build brand loyalty and implementing actions toward it, you have the opportunity to conquer a stable basis of clients, which will give you credibility and help your brand to become known on the market.
Like what you've read?
Sign up and try JivoChat for yourself!
It's free and only takes a couple of minutes to download.