Learn How to Create a Landing Page
January 26, 2022
updated March 4, 2022
Reading time ≈ 10 minutes
Jaqueline Corradi
Content Manager
Do you want to generate more leads or boost your sales? By learning how to create a landing page, it's possible to achieve both goals. Building a landing page can be easier than you think, and it's an effective marketing tool to drive action according to your goal.
What Is a Landing Page?
A landing page is a standalone page created to compel the visitor to follow the action you desire, for example, sign up for a newsletter, download an ebook, or buy a product. It has a clear target and all the elements on the page are developed to help to achieve it.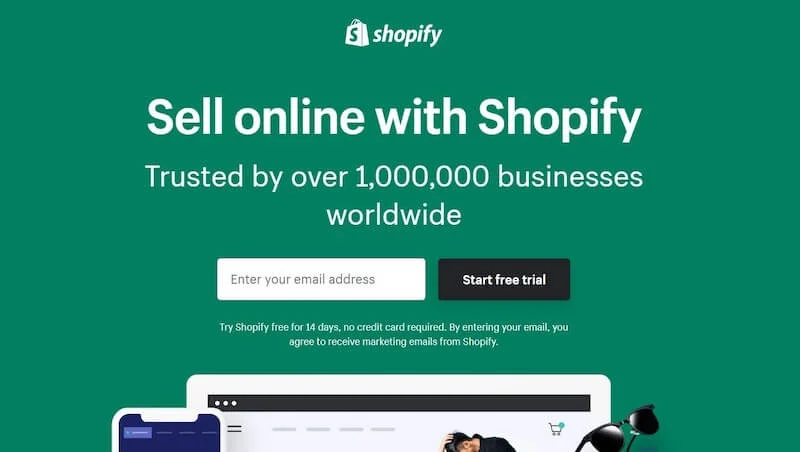 All the aspects of a landing page should be thought of to avoid distraction and show clearly to the visitor what step they must take next, focusing on the call to action (CTA). A well-done landing page can considerably help to improve conversion rates. 
Why use a Landing Page?
If you are looking for ways to encourage visitors to become leads, for example, by providing their contact information or filling out a survey, you wish to promote a special offer on your store or a specific product, using a landing page can deliver satisfactory results. 
You can direct ads from Facebook and Google, for instance, to your landing page instead of your website homepage. By doing that, you lead the visitor in a more precise way to take the action you intended them to take when you created the ads campaigns. 
On the other hand, if the person is directed to your home page, they have several options to choose from, which can be a distraction from the main goal. They may be confused while the landing page has a more clear communication on what to do next. 
The Difference Between a Landing Page and a Website
The main difference between a landing page and a website is that the first one is a single page built to drive visitors towards completing one action, while a website is made by multiple sections.
The user can visit the home page and go to the "About us" section, or the ecommerce page, for example. A website is built to serve different purposes. 
It isn't obligatory to have a website to make a landing page, but it's recommended. A website gives you more credibility with your target audience and allows people to get to know your business better. 
7 Steps on How To Create a Landing Page
1. Define Your Goal
The first step on how to create a landing page is to set what goal you want to achieve with the page. That's what is going to guide you through defining the best design, call to action, and content to insert. 
There are several actions you could encourage with a landing page, such as:
Order a product
Get a coupon
Register for an event
Fill out a form or survey
Subscribe to a newsletter
Download a free ebook
Sign up for a free trial
You will have to analyze which one has to do with your objective. Do you want to generate more leads, drive conversions, boost sales? It's important though to stick with just one goal to avoid distractions and enhance the chances of conquering the desired result. 
Make sure to define which key performance indicators (KPIs) are going to be the most relevant for evaluating the landing page success, and follow them up during the whole campaign. 
2. Choose an Attractive Design
The way you are going to structure the landing page has a significant impact on the results you are going to get. It's necessary to choose carefully every element of the design, you can select a pre-built template, which many landing page builders provide, or create a new one from scratch.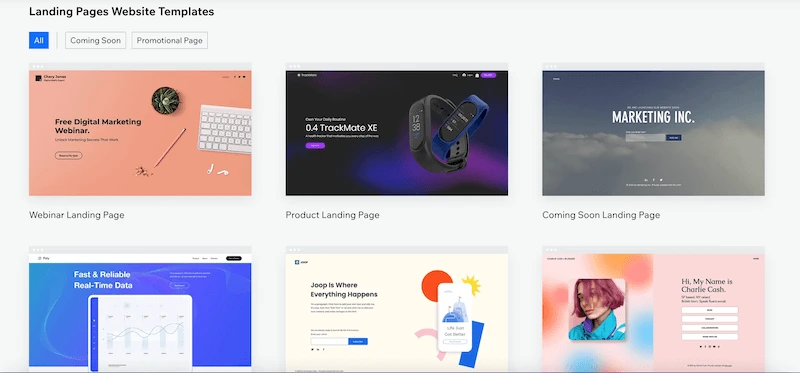 Regardless of your choice, remember the design needs to highlight the call to action, be careful not to insert too many visual elements that can distract the reader. To show where the person should click, you can put the CTA on a different color and font, for example.
Besides, remember that the landing page has to be coherent with your brand's visual identity. Insert your company's logo, use a color scheme that reminds your target audience of your brand.
When someone looks at your landing page they should be able to see a connection with other design pieces made for your website and social media, for instance. 
3. Write an Amazing Copy
When writing the text to your landing page, it's important to have your target audience profile in mind to know how to create content that will grab their attention, and convince them to click on the call to action. The headline needs to make the reader want to keep reading, instigating their curiosity. 
In the text, highlight the reasons why the person should follow the call to action, what benefits will they get from doing it? Show it in a clear and objective way, and try to avoid long sentences. The copy needs to touch a pain point of your potential customers and offer a solution to it.  
4. Create a Powerful CTA
The whole goal of knowing how to create a landing page is to get the result you aim for and to do that a powerful call to action is essential. After all, it's the CTA that's going to indicate what the person has to do.
You should choose the words carefully to build an attractive call to action, considering your target audience's behavior. But, also, pay attention to the design, so the reader's eye is drawn to the CTA when looking at the landing page.
You can make a CTA button, for instance. The call to action must be direct and clear, such as "download for free", "start your free trial", "subscribe", "see pricing". 
5. Include Social Proof
One of the main challenges when it comes to selling through the internet is building credibility because many people feel insecure to buy online from a brand they don't know. To convince your target audience to follow the call to action, insert social proof such as:
Customer reviews
Case studies
Certificates
Brand/clients' logo
Testimonials
Those elements help to increase authority since it shows other people trust in your company too. According to Wyzowl report, 9 out of 10 people trust what a customer says about a business more than what the business says about itself.
6. Apply SEO Techniques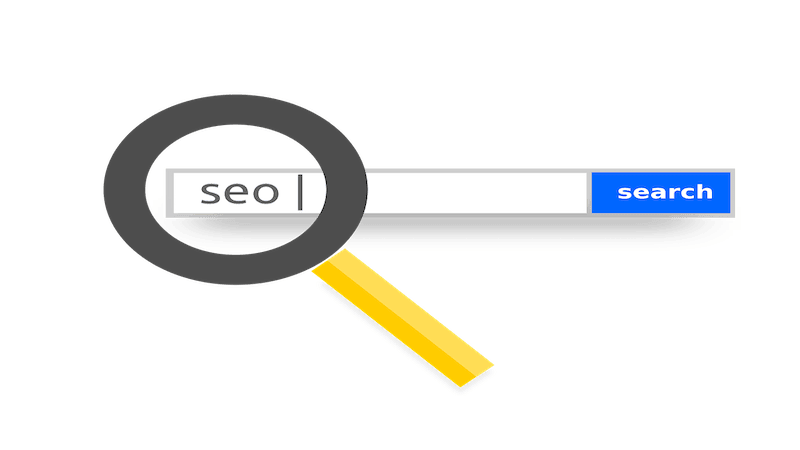 To conquer more traffic, it's important to make sure your landing page is SEO optimized. Choose the keyword that best suits your goal, use it in the title tag, and include a meta description, which is a summary of the page content, and should contain the keyword as well. 
7. Review the Landing Page and Publish it
After following all the steps on how to create a landing page, review all the details to make sure everything is set up correctly. Check if there are no spelling mistakes, and take a look at the design as well, then, publish it. 
Once the landing page is available and working properly, keep your eyes on the metrics to see how it's performing. You can make A/B tests, for example, change the CTA or an element in the design to improve the results.
As the campaign is running, you will be able to see where most of your landing page traffic is coming from and the number of conversions too.
If the traffic is high, but the number of conversions is too low, it means that your strategies to direct users to the landing page are effective, but you need to enhance the call to action. Make the necessary changes as you analyze the data. 
4 Best Landing Page Builders

With Wix, you can select a landing page template that best fits your needs, customize it, give a name to your landing page, develop the content and choose the best domain for it.
It isn't necessary to be an expert in coding or design to create the landing page, Wix provides an intuitive interface, which simplifies the whole process.
You will count on Wix Editor, which allows you to personalize the design with the drag and drop tool, add images, select a color palette, and much more. Enjoy the SEO and analytics features to enhance traffic and get better results.
Key features:
Wix editor
Pre-built templates
SEO tools
Analytics
Responsive design

To develop a landing page on SITE123, first, create your account, then select the type of website you desire to build, give a name to it, choose a template, edit it, add the copy, insert images, choose the domain name, and include SEO settings. 
SITE123 provides responsive designs, so your landing page will work properly on desktop and mobile devices. It also offers 24/7 live support, SEO tools, and free hosting. 
Key features:
Pre-built templates
Website editor
Mobile friendly
Free hosting
SEO tools
Enjoy HostGator artificial intelligence features to create a personalized and SEO-optimized landing page. You can edit the page as you wish, insert your logo, your brand's color scheme, and use the images from Unsplash for free. 
If you don't have a logo yet, Hostgator counts on a logo maker that will help you create one. The platform also provides easy analytics tools, 24/7 support, a 45-day guarantee, SEO optimization features, and an intelligent builder. 
Key features:
Intelligent website builder
Image library
Logo maker
Mobile responsiveness
Search optimized

Choose a predesigned page, customize it, and add your content with just a few clicks: Webnode makes the process of learning how to create a landing page much easier. You are going to count on reliable hosting and also have a fast and smooth loading, so users don't have to wait too long to see your content. 
Webnode allows you to edit your landing page on any device, the system is available in 24 languages, and it provides built-in SEO tools. To enhance security all landing pages and websites built on Webnode have SSL enabled and use HTTPS. 
Key features:
User-friendly website builder
Reliable hosting
Fast and smooth loading
SEO tools
HTTPS for safe browsing
 Increase Conversions by Learning How to Create a Landing Page
Now that you have learned how to create a landing page, remember that it's also important to analyze how you are going to drive traffic to it. You can do that, for example, by making pay-per-click (PPC) campaigns on social media and search engines that will redirect to the landing page. 
You will need to create ads and the landing page in sync with each other, to lead to the final goal. This will enable you to increase the conversion rates, turning visitors into leads or leads into customers, for example, it will depend on what you aim to achieve.
By making a well-constructed landing page, you enhance your chances to get good results, enjoy the opportunity.
Like what you've read?
Sign up and try JivoChat for yourself!
It's free and only takes a couple of minutes to download.