Instagram Vs Snapchat: Main Differences
March 6, 2023
updated September 1, 2023
Reading time ≈ 8 minutes
Jaqueline Corradi
Content Manager
When the subject is Instagram vs Snapchat, there are several aspects to consider to understand how those two social media platforms differ. If you are creating a digital marketing plan for a brand and are in doubt about which platform you should use to grow brand awareness and engage with your target audience, it's crucial to understand who the users from each platform are.
You don't need to choose between one of them, you can create a brand profile in both, for example. But, you will have to consider how to create content that will drive users' attention according to Instagram and Snapchat particularities. 
If you are a content creator and wish to build a career as a digital influencer, you may find your niche on Instagram or Snapchat. Some people chose to reply to the same content on both, but this may not be effective as Snapchat and Instagram user behaviors are different. 
One content can perform greatly on Snapchat and have just a few views on Instagram, for example, or the other way around. Check out the article to know more about it. 
Instagram Main Characteristics
With more than 1.300 billion users, Instagram is one of the most popular social media platforms in the world. A Hubspot research revealed that 29% of social marketers plan to invest the most on Instagram, over any other social media in 2023. This is because they believe that Instagram offers a higher return on investment (ROI). 
Different from Snapchat, which is focused on one type of content, the snaps, Instagram offers you a wider variety of possibilities. The social media that was launched in 2010 as a platform to share images, enabled users to post different content formats over the years. Now,  you can not only share photos, but you can also publish reels, short videos that are similar to the type of content posted on TikTok, and stories.
Stories
Launched in 2016, the stories feature is the closest one to the Snapchat concept, which enables users to share images and videos at the moment they are made. This content is uploaded and can only be seen within 24 hours, after that it will disappear. 
The idea of posting content that won't be permanently fixed on your Instagram feed encourages users to interact more with their followers without having to create highly produced videos or photos. They can add an Instagram filter or not, and just start talking with their audience, and publish at the same time. 
You can choose to leave the direct message open for people to interact directly when seeing your stories or not. And the stories count on several tools, it's possible to insert a quiz, a question box, gifs, mention other profiles, repost stories, and much more. 
Reels
The reels feature is more recent, released in 2019 when users could record videos with no more than 15 seconds. However, this has changed, and now you can publish reels with up to 90 seconds. You can see those short videos directly in your feed, from the profiles you follow, or use the reel page, where Instagram suggests reels based on your interests, and you can see content from profiles you don't follow.
That's a great advantage when it comes to increasing the reach of your Instagram posts. When you make reels, non-followers who are interested in the topics you approach may discover your profile on the reel page.
Many brands and digital influencers have started investing in publishing more reels than photos because they reached a bigger audience through them. Instagram no longer is mainly focused on photos, but also on videos.
Shop on Instagram
Another relevant feature on Instagram for business profiles is the possibility to add links that send the user directly to your online store. You can promote your products on your reels, photos, and stories, and insert a link where the user can see more details about your company, and the product, and click to visit your ecommerce store and finalize the purchase. 
Before the feature that allows you to tag products to posts, it was possible to promote products and insert the link in the caption for example. But, the user would have to type the web address on the browser to search for the desired item, now, they are just a few clicks away from completing a purchase. 
That makes a huge difference when the subject is using Instagram to sell, you can measure how many sales came from the platform. Besides the option to invest in different types of ads too. 
Snapchat Main Characteristics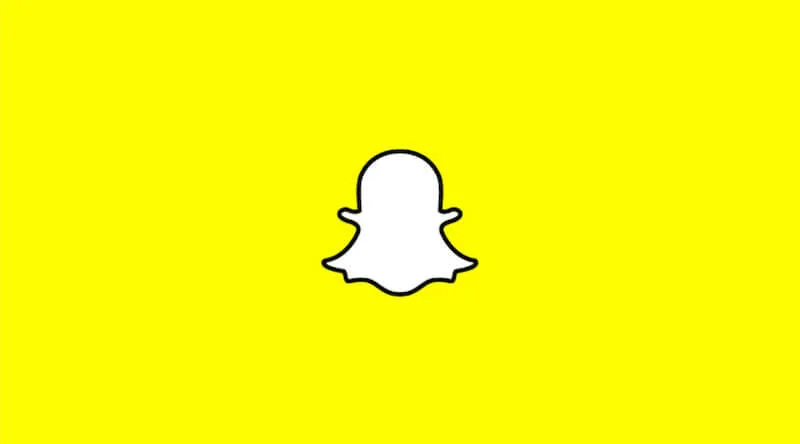 Released in 2011, Snapchat caught people's attention because of its concept where you could send images and short videos to your friends, which could be taken using the app itself, and would disappear within 24 hours. 
The idea of the app, initially, was to offer a space for person-to-person interaction where people wouldn't have to worry about taking the perfect picture. On the contrary, the purpose was to offer a platform where users could feel more comfortable publishing unedited content because they knew it would disappear in a while. 
The app has evolved over the years, and now offers several features, such as high-quality filters to use when recording your snaps, chat window, and live video chat. Nowadays, it has more than 360 million users. 
Stories
Just as on Instagram, the stories feature allows you to record short videos, take pictures or upload content and post them in sequence, and they will only be available for 24 hours. However, the interface is different from Instagram where you can see your friends' stories by clicking on the circle that shows their profile picture at the top of your feed, which you can see when you open the app. 
When you open the Snapchat app, the first page that appears to you isn't your feed, but the camera to record your stories. You have to click on "Stories" to check what people have been posting. 
To skip from one person's stories to another, you have to swipe right and swipe left to go back.
Snapchat offers you a huge variety of features to use in the stories, including filters, question boxes, gifs, Bitmojis, songs, link insertion, and lenses. 
Spotlight
Snapchat Spotlight is a place where you can discover new content and be discovered by people who don't follow you. It can be compared to the reels on Instagram. The content made for "Spotlight" is just as a sequence, however, instead of selecting to post on your stories, you will click on "Send to", then select "Spotlight". 
If you are using Snapchat as a content creator or to promote a brand, that's a great feature to conquer more visibility. It gives you the chance to expand your reach, and have your snaps sent to a bigger number of people. 
Map
Talking about Instagram vs Snapchat and their differences, one feature Snapchat has that Instagram doesn't is the map. You can use it to share your current location with your friends and to see where they are as well. 
To access this feature when you open the app, all you have to do is click on "Map".  Set up who can see your location by clicking on settings. If you don't want to share your location with anyone, turn on "ghost mode". 
Snapchat Messages
You can also talk to your friends via Snapchat messages. One of the main characteristics of its chat is that a message disappears after all the recipients have viewed it. However, you can change the settings, where you have the option to keep the messages on the chat for 24 hours.   
What Are the Differences Between Instagram and Snapchat?
One of the main differences between Instagram and Snapchat is the number of users. Instagram has a significantly bigger number of users, therefore you have the potential to reach more people. 
Snapchat offers the possibility to create marketing actions, but it's more limited when it comes to content format. While Instagram is a platform that puts together several features, such as a feed to post videos and photos, stories, reels, broadcast lives, and selling products, Snapchat remains focused on the stories format. 
Another significant difference is the analytics tools that you will find available. If you have a business or creator account on Instagram, you can enjoy the analytics to know how each of your posts is performing and get to know your audience better. Snapchat, on the other hand, offers analytics insights only to selected brands and influencers' accounts. 
Instagram Vs Snapchat: Enjoy Both
Now that you have understood more about Instagram vs Snapchat, it's possible to conclude that Instagram has a bigger reach. While Snapchat may be a valuable platform if you are aiming for a very specific audience that you know is more active on this social media.
But, if you are still in doubt about Instagram vs Snapchat, one tip is to enjoy the opportunities both platforms have to offer. However, this doesn't mean reposting the same content you create on one social media into the other. On the contrary, try to develop a different marketing strategy for each one of them, create a posting schedule and adapt your content as you receive feedback from your target audience.
Like what you've read?
Sign up and try JivoChat for yourself!
It's free and only takes a couple of minutes to download.