9 Best Website Designs and How to Design Your Pages
March 29, 2022
updated June 15, 2023
Reading time ≈ 12 minutes
Jaqueline Corradi
Content Manager
Do you want to build a website to boost your business? Website design is a key factor, which impacts how people interact with your pages, feel compelled to follow your calls to action, and how they see your brand too. 
Website design has a crucial role in user experience and needs to be thought about carefully. But, what to consider when designing each page?
Think about your customers and how you can make them feel good. Can check the basic steps to follow when building your website, they are going to help you to begin, and know what to pay attention to.
9 Best Website Design Ideas for Your Page
1. Wix: T Shop
The T Shop website design is a great example of how to build effective web pages for a clothing store. It has a minimalist design, which makes it easier to navigate through the website sections, and find information. 
The main information and the calls to action are highlighted in a different colors to drive the readers' attention. You can see several product pictures in high resolution to make them stand out.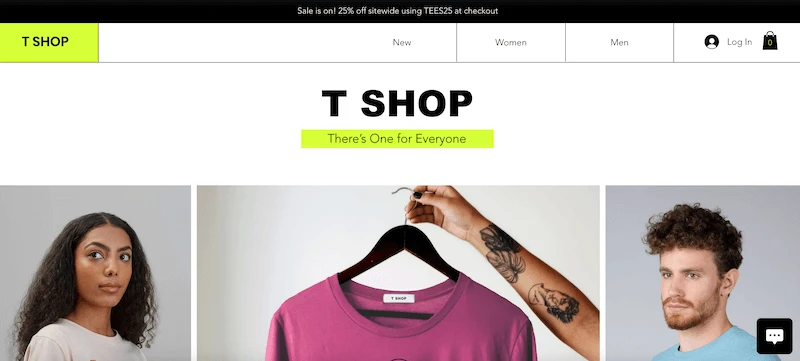 2. SITE123: Sound Creative Design
Made by SITE123, the website Sound Creative Design is clean and modern. It's an online portfolio where the visitor can click on the images displayed on the screen and get to know more about the projects made. 
Having a portfolio available on the internet is something necessary for many professionals like designers, photographers, architects, and writers. It's important to have a space well constructed and organized to display previous experiences and show their skills.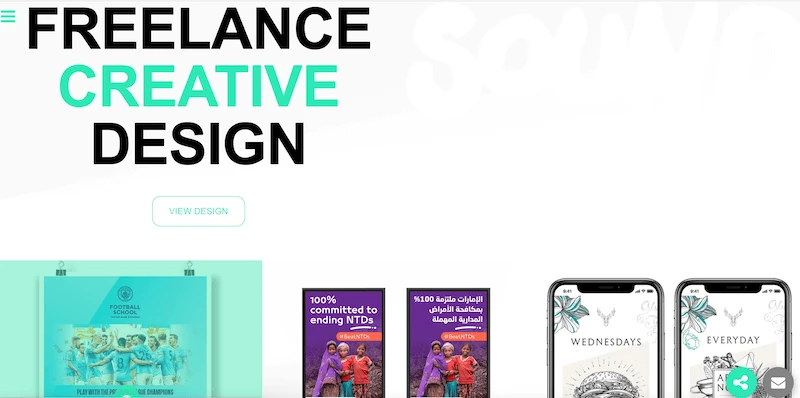 3.Hostgator: The Marcellin Hotel
The Marcelin Hotel is an example of website design made through the Hostgator website builder. It has an elegant and classic design, which matches perfectly with the hotel's visual identity. 
The color palette is the same as the logo, and the photo in the background of the home page highlights the beauty of the hotel interior. Besides, the main information is strategically placed on the pages to facilitate navigation. 

4. Webnode: Le Vanilla
A good website design must be aligned with the brand's visual identity, and it's possible to see that in the Le Vanilla website. Build at Webnote, it has a clean design that matches the skincare brand, as one of its main characteristics is the fresh, organic, and handmade products. It's interesting to observe how the pictures also highlight this natural aspect. 
Developed at GoDaddy, the Zimmerman website is an example of how to create a technology online store. Its minimalist design, with a color palette in black and white, is modern and edgy, which aligns perfectly with this type of ecommerce.  
The Titan template made by Pixpa is a great example of website design for digital portfolios. This one is suited for photographers. The pictures are placed in the center of the page to highlight them and value the professional's work. 
The color palette is a neutral one, which also helps to drive the attention to the images, and the texts. It shows how a simple website design can be effective. 
The Pixi theme from WordPress has a colorful and fun website design. It's an example of how to structure a blog page where every element must be thought to offer a good user experience. The design has good readability since the contrast between the background color and the font color is strong. 
8. Strikingly: Natural Shilajit
The website Natural Shilajit was made at Strikingly and it shows how to align the elements of a page to represent the brand's identity. In the background, the picture of a wooden table with juices and fruits already indicates what the company sells and highlights its characteristics which are selling natural products.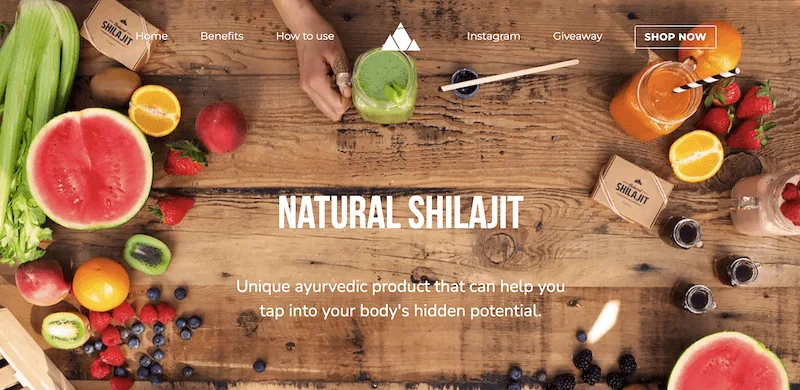 The Blackbird website, created using Webflow's website builder, has a modern design, which uses an animated element to make the page more appealing. There aren't many elements on the page, and that's on purpose, it drives attention to the call to action in the middle. The reader just has to click on it to start exploring the website.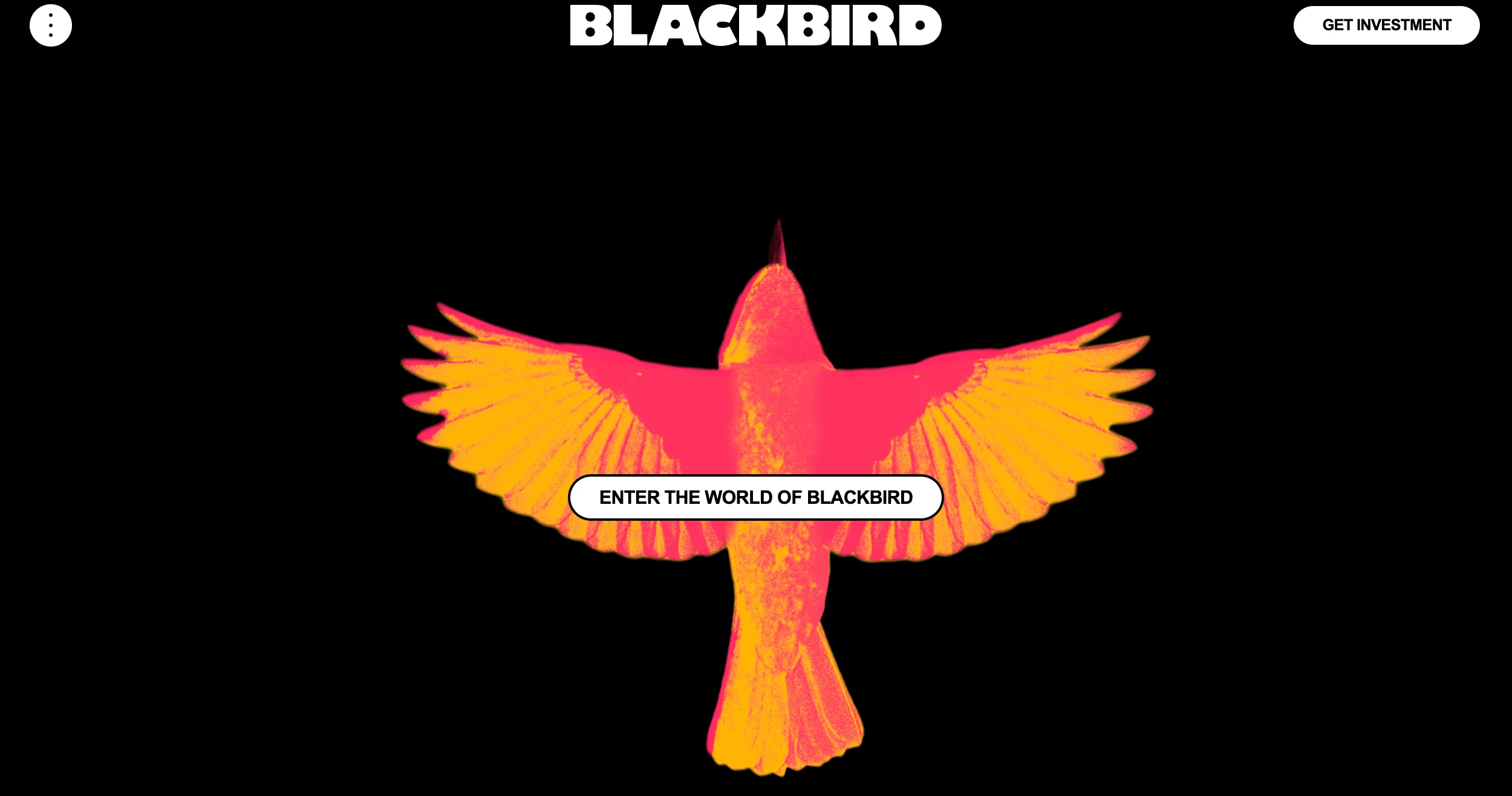 10 Best Tips on How to Design a Web Page
1. Define Your Website's Purpose
What do you want to achieve by creating a website for your company? Do you intend to have an ecommerce website and grow sales online, foster brand awareness, and conquer more qualified leads? It's possible to have all those goals and much more.
It's essential to define what your objectives are, so you can draw strategies according to them. Consider the best way to structure each page to guide the person on your website to follow the path you want them to, for instance, to finalize a purchase.  Think about what you desire to highlight, and also what are your differentials. 
Once you have your goals clear, it gets easier to choose the layout template, create an effective message, and decide what features to insert on each page to enhance the website performance. Use your goals as a guide to creating the best design.
2. Get to Know Your Audience
What does your target audience appreciate on a website? How can you provide a pleasant experience for them when navigating through your pages? To answer these questions without making guesses, it's necessary to define who your target audience is, and analyze their consumer and internet habits. 
When you understand them, it's possible to create a website design that meets their needs, attracts and persuades them to buy your products, sign up for a newsletter, make a download, follow your profile on social media, and so on. Besides, it enables you to have a better vision of how your products and services can solve their demands, so you know what to emphasize. 
What type of content do they find more attractive? Do they prefer videos or images? What type of language should you use? Formal or more casual? As you answer, you will have a better understanding of what creation path your website should take. 
3. Research Website Design Trends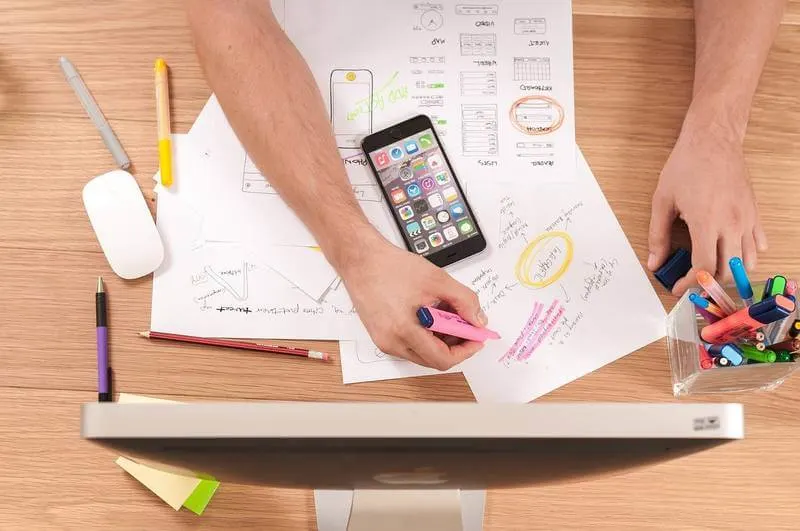 Research is fundamental when it comes to developing website design, it's important to identify the main market trends in your sector, and also regarding the goals of your website. Then, you can create an up-to-date website, and avoid being left behind by your competitors. 
Select the best website designs that can serve as an inspiration for your pages. What elements can be used by you? Do they have to do with your target audience profile and your website purpose?
Remember, it isn't about following what's trending, but building a unique and high-quality website that can reach the goals you aim for.
Besides,  studying the main trends, also take a look at your competitors, and how their websites are structured. This will help you to find ways to distinguish your brand and outstand your website. It isn't enough to offer what they offer, to grow it takes to have a better website. 
4. Invest in User Experience
When you access a website, if the design is poorly made, the load time is slow, and you can't find the content you want, what do you do? Many people tend to give up navigating the page and exit the website in the first seconds. 
A poorly structured website directly affects user experience, and, as a consequence, it may reduce the time spent on a page, make you lose sales, and discourage qualified leads to move on their buyer's journey.
Another disadvantage is that it can make your pages fall in the ranking of search engines, like Google, making it more difficult to increase traffic organically.
To avoid all of those problems, develop a website design that allows visitors to navigate smoothly to each page, analyze the load time, and take out what could slow down the page. Put yourself in your customers' shoes, and evaluate how easy it is to find information, buy, and subscribe, for instance, at your website. 
Every detail on your website must be thought out to provide a great user experience. A customer-centered business should count on a website that is created focusing on how to assist visitors in the best way possible. 
5. Use a Pre-Built Template
It's possible to have an amazing website design without being a design expert. If you choose one of the best website builders available, you will see that they offer multiple options of pre-built templates for different website types, for example, for ecommerce, online portfolios,  and blogs. 
The pre-built templates usually are built to facilitate navigation and already offer you a structure on how to organize the page elements.
With a drag-and-drop editor, you can just adjust the template and add your brand's visual identity, by changing the background, the color scheme, fonts, adding videos and images, for instance. 
You will have a unique website design, without having to code the website or use advanced design skills. Pay attention to choosing a responsive design, though, so your pages will work perfectly on mobile devices and desktop computers. 
6. Align the Website Design With Your Brand's Identity
Coherence is an important component of a brand's identity, enabling people to recognize your company by its main visual characteristics and tone of voice, for example.
Some elements, such as the color scheme, logo, and fonts can be applied to your website design, social media posts, flyers, banners, business cards, ads, so it creates synchrony among all the communication pieces. 
People are going to get familiar with the visual identity and associate some characteristics with your company. This helps to increase brand awareness, and avoid falling into oblivion.
If you don't have it already, it's interesting to create a brand manual, so your team and other partners will know how to develop design pieces that are aligned with the brand's image. 
7. Develop a Clear Website Design
Have you ever heard the phrase "less is more"? This can be true when the subject is website design.
If you add too many visual elements to a page, it can be overwhelming for the reader to be able to concentrate on one piece of information or follow the call to action, it makes the navigation tiring and causes people to exit your website.
It's common to feel the urge of adding too much information moved by the fear of having incomplete content. But, to help you in this website construction process, the tip is to focus on each page's purpose and the design elements that are going to help you achieve it. 
When in doubt, ask yourself if the image, video, text, and other elements aren't getting the way of the main message. Assess the page, check if the readability is good and if the call to action draws people's attention.  
8. Focus on Effective Communication
When we talk about effective communication, some people tend to think it refers only to the written content on the page, such as articles. But, that's a mistake, the website design is also part of the message you want to convey, and it also affects how people will perceive it. 
Invest in building a website design that is aligned with what you want to say. Do the colors pass the message you desire? Does the logo represent your brand's identity? Make research with your target audience to learn more about customers' perceptions. Remember to be objective, and avoid ambiguities. 
9. Test the Website Design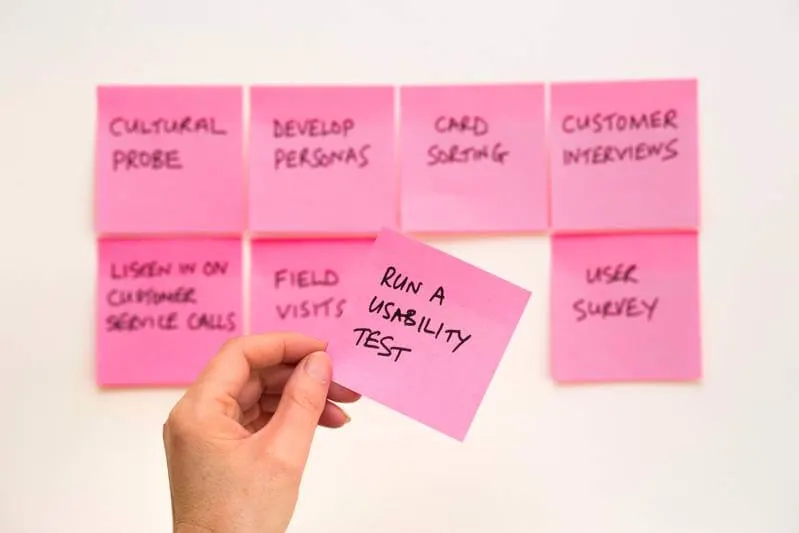 Once you have developed the website design, don't publish it before testing the usability of the pages. Pay attention if all the page elements are positioned correctly, with high resolution, click on the links and buttons to check if they are working properly as well, and review the texts to avoid grammatical errors.
Try to test the website on different mobile devices and desktop computers to make sure the design is responsive, and people are going to have a good user experience regardless of the device they are using. 
10. Analyze the KPIs
Key Performance Indicators (KPIs) have an important role in helping to evaluate a page's performance. The KPIs you are going to choose to assess must be aligned with the website goals. 
For instance, if you are creating an ecommerce website, the number of sales is a highly relevant KPI. On the other hand, if the page is focused on gaining qualified leads, it's necessary to analyze the number of people that were converted into leads. 
There are several web analytics tools, like Google Analytics that make the task of keeping track of KPIs much easier. Analyze the KPIs continuously to identify what has to be changed on the website, and improve as your website grows. 
Search For Ways to Improve Your Website Design Continuously
The digital world is in constant evolution, as you may already know. Just think about the websites from the early 2000s, they are completely obsolete nowadays, aren't they? As technology evolves, we can see new website design trends and page functionalities being adopted. 
The changes happen rapidly since we are talking about a very dynamic environment. It's essential to keep in mind that once you have developed your website design, it takes you to analyze performance and keep updated to make changes to follow up on the market needs, and avoid being left behind.
Like what you've read?
Sign up and try JivoChat for yourself!
It's free and only takes a couple of minutes to download.