20 Best CRM Software for Small Businesses in 2023
October 5, 2021
updated May 22, 2023
Reading time ≈ 24 minutes
Jaqueline Corradi
Content Manager
Do you use CRM software for small businesses? Regardless of your company's size, one thing is for sure, customer experience must be a priority. That's where CRM (Customer Relationship Management) comes in, helping you to centralize several aspects of your business in one system,  keeping control of several tasks.
Planning and organization are essential to keep your business running and to achieve your goals, CRM can simplify processes, for example, by automating some of them. 
To enjoy the most of its tools, analyze the available software according to your needs. Observe which are the main features, and the plans offered, and start growing your business by getting up to date with the latest technologies regarding customer relationship management. 
20 Best CRM Software for Small Businesses
Brevo allows you to manage all your customers' relationships in one place. It's very simple to begin, you just need to subscribe, and upload your contacts' information. For example, notes from previous calls and meetings and documents can be added to each contact's profile. 
To develop a more effective communication system, you can use different lists to organize your contacts. For example, the stage they are in the buyer's journey, the acquisition source, or the criteria that work best for you. 
Inside the CRM dashboard, you will find the function to assign tasks where you can organize what every member of your team has to do, insert deadlines and keep on track with each step. 
This way, you will have a broader version of the actions that are being implemented and how they are affecting your customers' relationships. 
Highlighted features:
Simple to use
Segment your contacts
Assign tasks for your team members 
Add deadlines
Attach documents and notes to each contact

"Control the actions that drive deals towards completion", that's part of Pipedrive's motto. Its CRM software enables small businesses to automate repetitive administrative tasks, allowing you to focus on what matters. 
Through Pipedrive you can track the communications history of each contact, such as emails, and calls, use artificial intelligence to learn where you can improve, and direct your leads into your sales pipelines, as well. 
Besides, the platform provides customized metrics, so you can analyze according to your company's short and long-term goals. Also, it's possible to integrate Pipedrive with sales apps, making it even simpler to manage everything.
To help you keep your schedule and your team's tasks organized, you can create activity reminders, sync with Google Calendar, and customize the activity types. On the dashboard, Sales Pipeline,  you will be able to add, find and update your data, insert new contacts and deals, and organize them according to their buyer's journey stage. 
Highlighted features:
Track communications
Automate tasks
Receive customize reports
Integrate with other apps
Set activities reminders
Centralized dashboard

Freshsales is a CRM software that enables you to have a 360º view of your customers' steps, which will help you to deliver completely personalized experiences. On a centralized dashboard, you can manage the whole sales process, and automate time-consuming tasks.
Through the activity timeline tool, you can understand your customers' behavior simply, identifying opportunities, and the best strategies to sell more. Freshsales AI will assist you by providing deal insights, based on data analysis. 
To make it even simpler to manage your small business sales process, Freshsales allows you to customize the sales activities and the contact lifecycle stages, in a way that fits your company's characteristics. You can integrate CRM with other important tools, such as PayPal, DocuSign, and Gmail as well. 
Highlighted features: 
360º view of your customers
Custom sales activities
Create contact lifecycle stages
Automate tasks
Integrate with several tools
Activity timeline
AI-based deal insights

RD Station is an all-in-one tool where you can manage your customer experience through different communication channels, control marketing campaigns, develop personalized journeys for them, automate tasks, and identify the best deal opportunities.
The platform offers specialized assistance to help you make the most advantage of its system. You will have access to educational content, and technical customer success specialists' support. 
You will also count on marketing and sales data to help to predict results, follow each process, and analyze your strategies' performance. The RD Station features are organized following the Sales Funnel, which is going to make it simpler to navigate through the system. 
You can include to-do lists on the platform, share them with your team, assign each member tasks,  and set deadlines. Besides, it's possible to define your goals, so you can compare the results and understand what needs to be changed.  
Highlighted features: 
All-in-one tool
Create personalized journeys
Develop marketing campaigns 
Specialized assistance
Access to data about your customers and actions
Create projects and to-do lists
Zoho CRM was developed to offer solutions to companies of every size and type. As a small company, you certainly are going to find tools to make your business processes simpler, faster, and easier to escalate. 
You will be able to reach out to your customers through multiple channels, email, social media, or telephone, for example. To avoid losing opportunities the platform notifies you when there is customer interaction. You can also measure the effectiveness of each communication strategy by analyzing their data. 
Zoho has several automation tools as well, allowing you to set customers following up actions, such as sending a welcome email when they subscribe to your newsletter. Besides, you will count on real-time analytics, being able to track key performance indicators.
 Zia is another resource provided by Zoho, an AI-powered sales assistant that will help you to quickly find every piece of information you need on your CRM system. The AI also sends task reminders and suggests the best time to contact your leads. 
Highlighted features:
Fast implementation
Reach customers across multiple communication channels
Real-time notifications from customers' interactions
Automate tasks
Trigger instant actions
Real-time reports and insights
AI-powered sales assistant
Bigin is a CRM developed for small businesses, so you can manage your customer relationships in an easier way. It enables you to centralize all prospect information, emails, tweet, and much more in a single platform and keep a timeline of every interaction with them.
Customize deal stages, create workflows, develop a pipeline of your company sales, and enjoy the Bigin app for IOS or Android: those are just some of the benefits the platform offers.
It also allows you to send mass emails, analyze the performance of email marketing campaigns, create personalized web forms, and it has built-in telephony features. To optimize time, you can manage your activities for the day and of your team, send notifications, and mention them as well.
Highlighted features:
Send mass emails
Analyze your email marketing campaigns
Create web forms
Manage pipelines
Create workflows
Activity management
Customize the way you view your data
Do you want to have a complete vision of your sales pipeline in an easy way? HubSpot CRM software allows you to do that in a clean dashboard. You are going to have access to detailed reports on sales activity. You also can follow up on your team's tasks, and individual performance.
When you add a new contact, it's automatically enriched with data from over 20 million businesses. Your sales team is going to be notified every time an opportunity is identified, making it much easier for connecting with prospects. 
You will be able to integrate with more than 875 apps, manage marketing campaigns and sales in the same place, and count on 24/7 customer support as well.
Highlighted features:
Centralized dashboard
View of your entire sales pipeline
Unlimited users
Company insights
Deal tracking
Meeting scheduling

Sales and marketing automation in one platform saves you time and enhances the chances of implementing effective actions. With Agile CRM, you are going to be able to do that, and encounter several solutions for managing your company's tasks.
With a single page to manage contacts, you can visualize the opportunities to interact with your customers and close deals in a simpler way. To keep your sales process on track, it's possible to follow each stage of the buyer's journey.
Do you want to improve productivity? No problem, Agile enables you to integrate with several apps focused on that, such as  Clockfy (Time Tracking Software), and Projectsly ( Project Management Tool). You can integrate Agile CRM with marketing apps too. 
Highlighted features:
All-in-one CRM
Easy implementation
Contact management
Track your sales process
Integrate with several apps
Salesforce offers CRM software for small businesses with several features. The platform is going to help you integrate your sales, marketing, commerce, service, and IT teams. They will work aligned, regardless of where they are located, providing a better experience for your customers.
To implement effective marketing strategies, through Salesforce you can leverage customer data from multiple sources, trigger messages based on customer actions, and send personalized messages. 
When it comes to sales, there are features for B2C and B2B models. You can create a personalized shopping experience with the platform AI help.  Also, manage every communication channel in one dashboard, improving response time. 
To enhance each department's performance, you can automate several tasks, and unify the management processes on Salesforce by integrating them with other apps.  
Highlighted features:
All-in-one platform
Marketing tools
Connect commerce to every department
Personalize shopping with artificial intelligence
Unify communication channels
Manage every channel from one view
Less Annoying CRM was developed by a software engineer who realized the need for offering a platform that's simple to use and enables people to quickly implement it in their business. The software aims to provide an affordable solution for small businesses to enhance their workflow and automate tasks.
With the Less Annoying CRM, you can maintain all of your contact information in one place. Every customer will have a profile where you can see their interaction with your company, including notes, pipeline information, files, events, and tasks related to them. You and your team can check the assigned tasks and events on the CRM calendar.
Enjoy the lead report to keep track of every opportunity and avoid losing sales. You can also add as many collaborators as you want to the CRM so that every employee can use these tools as well. You control their access and decide what data they can see.
Highlighted features: 
Contact information in one place
Team's events and tasks calendar
Lead reports
Add as many users as you need
Customization tools
Access from any device
Free updates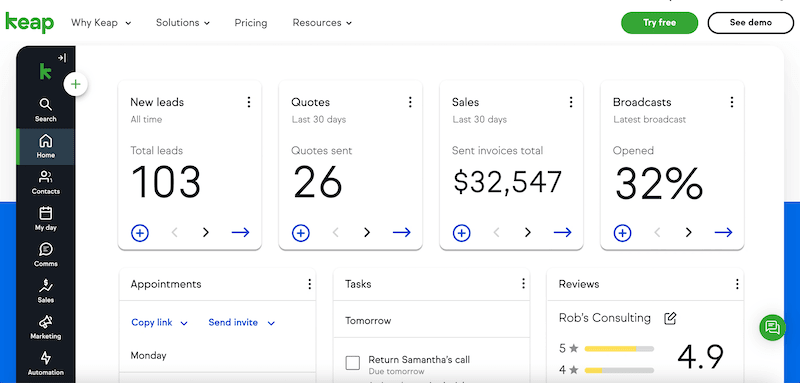 Every business has specific needs according to its size and market it's inserted to, Keap acknowledges that and wants to offer a solution that is flexible, so it can accommodate those differences. You can enjoy the 14-day free trial to get to know the tools provided better and make sure this platform is what you were looking for. 
Use the platform to organize your lead and customer information in one place, so you can segment them and understand the customer journey. Then, you will be able to identify what can be automated and do it through Keap. The software enables you to send messages automatically, check the status of every deal, generate invoices, and much more.
Highlighted features: 
Automated lead capture
Lead and customer data centered in a single platform
Trigger personalized follow-ups
Integrate with other apps
Appointment reminder
Advanced automation builder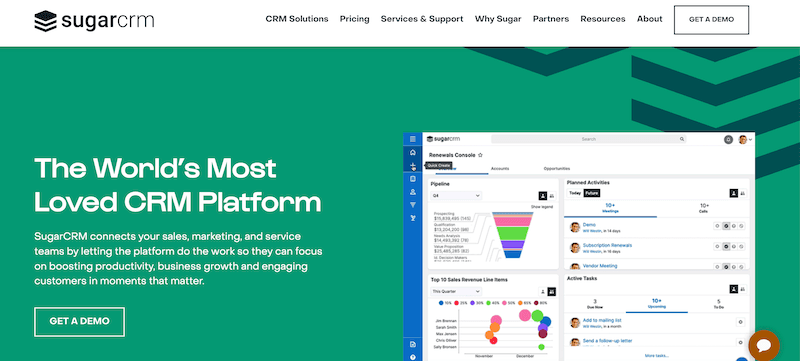 Sugar CRM allows you to automate several marketing tasks. You can count on an AI-lead interest analysis to develop highly targeted campaigns and increase the chances to reach your potential customers. Another tool offered is predictive lead scoring, which qualifies your leads and prioritizes them based on their engagement.
Use the analytics tools to analyze performance and understand the results so you can keep improving. If you need any help implementing the CRM tools offered by the platform, count on the advisory service to assist with the onboarding process. Sugar CRM also enables you to centralize all customer data in one platform, and map out the individual journey of each one of them. 
Highlighted features: 
Lead scoring
AI-driven predictive analytics
AI-lead interest analysis
Sugar CRM advisory services
Ideal customer profile
Automate tasks
Map out the customer journey

With Insightly, you can centralize your customer data to close more deals and create efficient sales and marketing strategies. You have the opportunity to capture relevant information about your leads, identify the ones who should be prioritized, and assign tasks to your team based on that.
Customize the pipelines, automate repetitive tasks, create projects, and keep track of every process in the CRM. The Insightly software is scalable to grow with your business, and it has several customization options, so you can adapt to your company's needs.
Highlighted features:
Scalable
Lead management
Lead tracking
Automate tasks
Capture quality data
Project and task management
Customizable CRM
Being easy to use and set up is one of Monday CRM attractive. The software allows you to fully customize your sales pipeline, you can edit every deal stage, and add as many columns as you want. Automate repetitive work, and assign tasks to your team using the CRM tools provided by this platform.
You also can set reminders about upcoming activities, and receive notifications when a lead takes an important action, such as opening an email you have sent. You will be able to centralize the communication in one platform, saving time and preventing errors. 
Highlighted features: 
Contact management
Lead management
Automate tasks
Customize your sales cycle
Centralize client communication
Lead scoring
Email tracking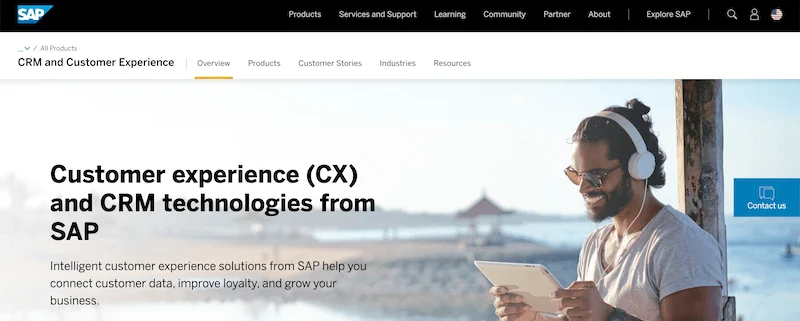 SAP CRM was created to meet critical business needs and assist you in enhancing customer experience. With the software, you can make data-driven decisions, centralize customer data, and get AI insights about how to sell more. 
Understand your customer journey with the marketing and sales tools offered by SAP, identify the tasks that can be automated, and use the CRM to schedule them. You can visualize customer profiles, and their connected relationships, and receive real-time insights about how to segment them better, and current trends.
Highlighted features:
Marketing and sales tools
Automate tasks
Customer profiles
AI insights
Centralized customer data

Apptivo is an easy-to-use CRM with a Kanban interface to enable you to organize the company's processes more efficiently. You also have the option to customize the platform, so it fits the needs of each one of your company's sectors. 
It's possible to manage everything on the go with the Apptivo mobile app. Add your team members to projects, assign tasks, and make data-driven decisions with the CRM tools provided. Integrate the software with other apps, automate tasks, and enjoy the performance analysis tool. 
Highlighted features: 
Sales funnel builder
Pipeline management
Performance analysis
Mobile app
Customize the CRM
Mobile app
Built for speed and productivity, Close CRM offers several tools to enhance sales, and it's modern and simple to use. You can synchronize your email and calendar with the software to manage everything in one place.
Assign tasks for your team and yourself, and enjoy all the communication features to make sure the expected results will be achieved. You can also automate tasks, create workflows, and prioritize leads. Use the reports tools to get insights and make better decisions.
Highlighted features:
Synchronize your email and calendar
Assign tasks
Automate tasks
Report tools
Customizable fields
Leaderboards
Integrate with other apps
Nimble is a relationship-focused CRM tool that will help you engage with your customers and leads. You can unify all of your business contacts in the platform, which will collect social and business data about them. You and your team will easily access the contact information, and have a 360-degree view of their interactions. 
You can segment customers, send personalized group emails, and enjoy the analytics and tracking features to analyze the performance of every task inside the CRM. Create a pipeline and plan every stage of the sales funnel. 
Highlighted features:
Unify your contact data
Live profiles
Segment contacts
Engage at scale
Analytics tools
Create workflows
Manage your team
Put everything you need to know about your customers in a single place with Socro CRM. You will get an overview of each customer on one page, and be able to access their interaction history, linked projects, invoices, and more. No need to open several other applications.
You also can track every step of your sales funnel, and the results too. Customize everything to fit your sales process, and automate repetitive tasks to save time. It's possible to manage the activities from your desktop or mobile device and track individual and team sales targets. 
Highlighted features:
Visual overview of your sales funnel
Overview of each customer
Track results
Manage your pipeline
Analytics tools
Salesflare is a CRM tool created for B2B companies. With the platform, you can save time from looking for customer information, all you have to do is add the contact and the software will gather all the relevant data about the person, such as their social profiles. 
You can connect your phone calendar to the CRM  to always keep track of your upcoming meeting and other important events. Each customer will have a profile where you will be able to find the previous interactions they had with your company, and the documents related to them. If Salesflase identifies an opportunity it will highlight it, so you can decide whether to follow up or not. 
Highlighted features:
Fully automated contact and company info
Customer profiles
Identify deal opportunities
Follow up based on your customer's reactions
Email tracking
Integrate with other apps
What's CRM Software?
CRM, three letters that stand for Customer Relationship Management, and that can make a huge difference when it comes to creating strategies to sell more and expand your business. 
In the digital world we live in, it's possible to find many technological solutions for enterprises. CRM software for small businesses allows you to manage your customers' actions on a single platform.
You can follow their path, identify which buyer's stage they are, and automate interactions for every step, preventing you from missing opportunities. You are notified when your leads and customers send you messages on every channel you are on, which considerably optimizes the work. 
Also, CRM software counts with data analysis to track performance on the actions and strategies you set up. You will have a unified dashboard to follow up on the metrics, create marketing and sales plans, and manage your teams. 
CRM software usually has tools to create tasks, assign them, and set deadlines. You can share it with your employees, and define short and long-term goals, without having to use multiple platforms. 
There is some CRM software with AI integrated into it, to give you suggestions about what to do next, based on data analysis.
You will have a broader vision of your whole business, save time automating administrative tasks, help your team organize their tasks, and dedicate yourself to focusing on what needs to be improved.
The Benefits of Having CRM Software for Small Businesses
Easy to Implement
CRM software for small businesses can be quickly and simply implemented into your and your team routine.  You just need to select the best platform for your company and start using its features.
You will find intuitive dashboards and technical support that will guide you through the beginning. In a few days, all of your teams are going to be connected to the same online service.
Cloud-Based Management System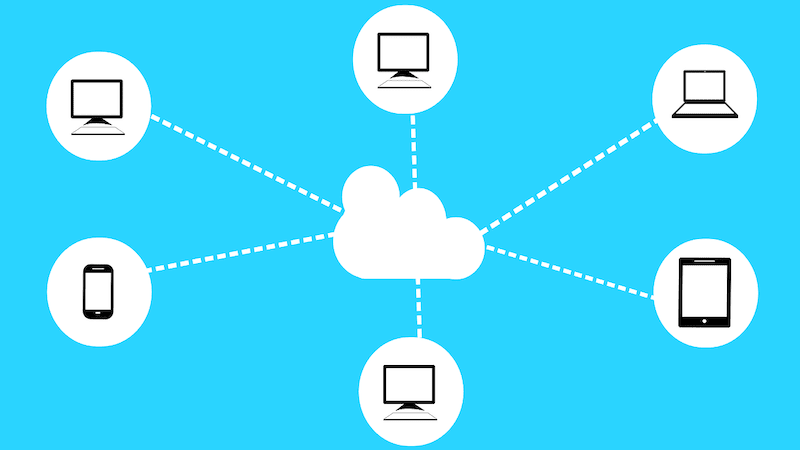 Through a cloud-based CRM, neither you nor your employees need to be at the company's office to access your customer contact database, or to follow up on sales and marketing actions. It's possible to work remotely and still keep every team actions aligned. 
Leads and Customers' Data Organization
In the CRM software, you will be able to store all the information about your customers, import, update, and analyze them. It allows you to keep track of every step your contacts give on the sales funnel, and, then, develop more personalized interactions.
For example, send an email with product recommendations based on the pages the person has visited on your website. By having everything synced into one platform, it's much easier to spot those opportunities and automate the actions. 
Customer Segmentation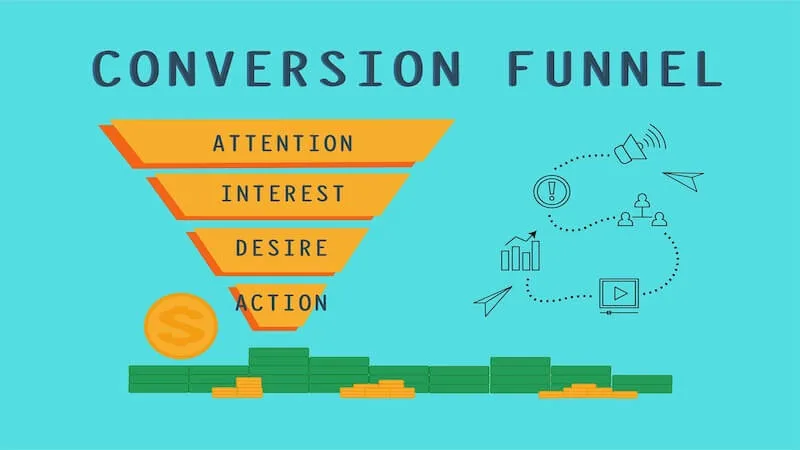 To make it simpler to identify your customers, you can segment them according to the criteria that suit your company's needs. For example, location, age, gender, or buyer's journey stage.  Your marketing and sales teams can develop campaigns based on these criteria. 
Automation Tools
Many small business owners face the challenge of managing the increase in the number of tasks as their business escalates. CRM software helps by enabling you to automate activities from different departments. So, you and your employees can focus on the strategic parts.
Cross-Team Alignment
Imagine, if someone sends the same message to a customer that has already been talking to another member of your sales team. It can give the impression of a disorganized company for your customer, with bad internal communication. 
CRM software for small businesses prevents this kind of thing from happening. Before doing anything, your employees can check the previous interactions with each customer. 
Features to look for in CRM software for small business
As you could see through the best CRM software for small businesses, each one of them has its particular advantages, but some essential features must be present in all of them. 
When deciding which CRM software to use, pay attention if they allow you to:
Import and add contacts' profiles
Track customers' activities
Create and assign tasks
Set reminders for meetings, and other important events
Create a sales process, and divide it into steps
Automate tasks
Keep data up to date
Save sales activities automatically
Use analytic tools and access specific metrics
How to Choose the Best CRM Software for Small Businesses
Besides analyzing the basic features CRM software for small businesses should have, it's also necessary to enlist your company needs and define the budget you can spend with CRM. Some platforms offer extra services such as an AI assistant that identifies opportunities, notifies you, and suggests which are the next steps to take.
Also, pay attention to the apps that can be integrated with CRM software for small businesses. Does it include all the ones you need? After defining it, choosing the best service for you is going to be easier. Soon, you are going to see how CRM can optimize your company's daily activities and increase revenue.
Here are some aspects that every one of the best CRM software for small businesses should have:
Sales Tools
A CRM system must allow you to record every sales history from each one of your contacts. In the implementation process, you are going to do it manually, but after it, the CRM must be able to integrate with other tools to keep track of your leads and customers' activities automatically. 
Another very useful tool is when the platform enables you to create a personalized pipeline. Each company and sector has its particularities, adding it to the sales process is going to help guide your team on the actions to make more sales. 
Marketing Integration
The data CRM stores are very valuable when it comes to marketing, counting on a platform that has marketing features integrated into it makes the process much more efficient. You will be able to develop, manage campaigns and analyze them aligned with the sales process.
Observe if the CRM you are choosing allows you to integrate with your website, email, SMS, and social media. It will help your sales and marketing team to work in sync, make better use of the data, and consequently increase revenue.
Lead Scoring
Leads have several characteristics that enable you to divide them into many categories. Each one is in a different deal stage, some are more likely to make a purchase than others. Choosing a CRM that uses artificial intelligence to detect selling opportunities will help you to close more deals. 
You just need to set the criteria that indicate a lead has a high potential to turn into a customer, then the software will send you a notification when it happens. That's what lead scoring is for. 
Task Management
Another essential feature of CRM systems is enabling you to create and assign tasks, set deadlines, and follow up on how each activity is done. Through it, you will be able to manage your team better, offer them more precise feedback, and help with insights. 
It's also easier for everyone in the team to organize their time, identify what needs to be done, and which are the priorities. 
Mobile and Accessibility
Nowadays, smartphones are used as computers, and having a CRM that offers a mobile app will facilitate things for you. Its app should enable you to track activities, add and edit information, and send messages to your customers from your smartphone. 
Data Management
A good CRM platform must allow you to manage data in the best way, creating contacts lists, keeping track of their history, and recording each action they make when interacting with your business. 
It also has to give you the ability to customize the sales process, so you can manage the deal stages in a way that better suits your company, segment your contacts, create tags, and much more. 
Store the data isn't enough, it needs to be easily found and strategically organized to enhance productivity, and avoid missing opportunities. Pay attention if the CRM system you choose offers that.
Why Use CRM Software For Small Businesses
Using CRM software for small businesses may be the factor that will make your small company stand out from the others. Creating a profitable business isn't an easy task, it takes a lot of work and planning to have a company that will survive its first years and grow continuously. 
When you implement a CRM, you have the opportunity to optimize many processes inside a company, whether it's a small, medium, or big one. It helps you to save money, and employees become more productive as they can focus on important activities and automatize the repetitive ones. 
With the help of artificial intelligence and analytic reports, you won't miss any deal opportunities. The leads and customer information will be centralized in a single platform, so the marketing and sales team can analyze and identify how to develop the best strategies to turn leads into customers and conquer loyal customers. 
FAQ About CRM Software for Small Businesses
How much does CRM software for small businesses cost?
The cost of CRM software for small businesses varies according to the platform you choose to use, and the plan you opt for. There are free CRM systems available, however, they usually offer fewer features than the paid options.
What does a CRM system do?
A CRM system is responsible for working as a tool to manage customer relationships. The platform stores all the data about leads and customers and allows you to organize this information, for example by creating customer profiles. 
It provides several tools to enhance marketing strategies, increase sales and productivity. You can control who has access to the information, assign tasks, and be notified when deal opportunities arise. 
Does it worth using CRM software for small businesses?
Yes, using CRM software for small businesses offers great benefits. It is a solution to optimize time, reduce management costs, and sell more. 
What is open-source CRM software?
An open-source CRM software means the developers responsible for the CRM have its code in an open platform, where it can be accessed and modified by other developers and users. If you have coding skills, it offers more flexibility and allows you to customize software as you wish. 
Select the Best CRM Software for Small Businesses for Your Company
Now that you have seen some of the best CRM software for small businesses in 2023, choose the one that you find more suitable for your company. Enjoy the free trial period many of them offer, to test more than one platform. After you choose a CRM, make sure that your team has everything they need to get acquainted with the software and make the most of it.
Like what you've read?
Sign up and try JivoChat for yourself!
It's free and only takes a couple of minutes to download.