How to Calculate Shipping Costs for an Online Store
Jaqueline Corradi
Content Manager
If you are going to create an ecommerce for your company and sell physical products through it, learning how to calculate shipping costs is essential for making your business plan.
You will need to evaluate how this is going to impact your budget and profits, and what shipping methods you are going to put available. The shipping rate the customer will pay can be a decisive factor in whether they will complete a purchase or not.
To know how you can diminish the cost for them, you need to understand the different shipping methods, if it's worth offering free shipping, mensurate all the delivery expenses, and how you can compensate them.  
What is Included in Shipping Costs?
Different from what many may think, the shipping costs don't include only the expenses of moving a product from one location to another. Besides paying a courier company, it's also needed to take into account the costs of:
Paying employees to pick, pack and dispatch the products;
The expenses with boxes, wrapping papers, tapes, stickers, and all materials to make a package;
Import/export fees if you are shipping internationally;
The need to return an item to the sender;
Shipping insurance.
It's important to assess all these expenses to avoid dealing with unforeseen costs and suffering financial losses that can damage your business, mainly if you are a small company, just starting.
Then, you can think of how to offer competitive prices and shipping rates for your customers, but that won't make your business impracticable.  
Shipping Methods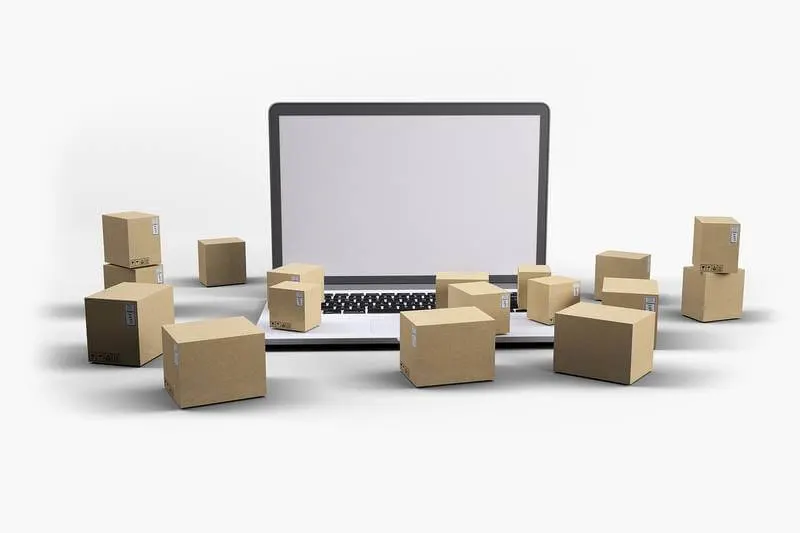 There are multiple shipping methods to choose from, each one with its advantages and disadvantages, and they entail different costs for the company and the customers. Before making any decision, analyze their particularities, and also the possibility to offer more than one shipping method on your online store.
Real-Time Shipping Rates
The best ecommerce platforms, such as Wix, and Shopify, provide you shipping integration that is connected with multiple couriers companies. It facilitates the process for you to set up shipping on your online store since you can count on well-established partnerships provided by these ecommerce platforms.
When making the order, the system gives the customers multiple shipping options and real-time pricing from different couriers. The price is calculated based on the destination, product weight, and volume. Customers can select the alternative that suits them best, considering the delivery time and most viable rate for them. 
Flat-rate Shipping
With flat-rate shipping the price customers will pay for receiving their products is fixed. The weight, size, and shape won't affect the rate charged, not even the destination unless the product is going to be delivered in a different country. 
The advantage of flat-rate shipping is that customers already know how much they are going to pay for the shipping when buying at your online store, regardless of the size of their orders. For loyal customers, they will always know what delivery fee to expect when buying from you, it's simpler and avoids surprises. 
Therefore, to opt for this method, you need to calculate what the shipping costs are going to be for your company and how this affects your revenue.
If your ecommerce is specialized in selling a specific range of products of similar size and weight, the shipping costs from one order to another won't differ so much, making this method more viable.
On the other hand, if you have an ecommerce that sells a wide range of products with very distinguished sizes and weights, the cost it will entail to your company to provide flat-rate shipping may not be worth it. 
Local Delivery
Another option to provide a fast shipping process for customers that live in the same city as your company warehouse is to offer local delivery. You can create a sector in your company responsible to make the deliveries or partner with a company nearby, for instance.
You will have to set up the distance area that the local delivery is going to be available for. Then, customers with a delivery address within the parameters will have the option to select this shipping method. 
But, once more, it's necessary to evaluate the costs for your business. The advantage is that this can help you to establish a bigger basis of loyal local customers.
Free Shipping
One of the main reasons for shopping cart abandonment is the shipping rate. According to a Shopify report, 49% of people abandon their shopping cart because of extra costs, including shipping rate. 
Offering free shipping is an excellent way to boost sales and encourage customers to finalize their purchases. But, obviously, this implies that your company will have to arc with the shipping expenses. So, you need to calculate carefully if this is a cost that your business can afford without affecting the return on investment (ROI) and losing money instead of profiting. 
One strategy commonly adopted is giving free shipping for orders that are above a certain value. This is also a strategy to encourage customers to buy more, and it can help to increase the average order value. 
How to Calculate Shipping Costs
To decide what shipping methods to put available for your customers, learning how to calculate shipping costs for an online store becomes even more crucial. You will need to comprehend the factors that affect the shipping costs. 
Point of Origin and Destination
The farther it is the distance between the product's point of origin and the delivery destination, the higher it's going to be the shipping cost. The difference can be even more significant when you are going to ship to another country. 
Package Weight
Another factor that will affect the shipping cost is the package weight. The courier companies will take into consideration not only the product weight but the whole package, including the box, and other items used to wrap the item such as bubble wrapper and shredded paper. The heavier the package the more expensive the shipping cost.
Package Dimensions
To know the package dimensions, you will have to measure its length, height, and width. The courier companies will evaluate it along with the package weight to estimate how much space the item will take on the delivery truck. 
Try to use boxes that optimize the space taken by the products, this can help you to reduce the shipping costs. Instead of using the same box size for every item in the store, prefer smaller ones for smaller items. 
Delivery Times
How long it will take for the product to be delivered to the customers is also a factor that can increase or reduce the shipping cost. If the customer wants an express delivery, for instance, to buy in one day and receive in the other, it increases the cost. 
Unless, we are talking about bigger online stores that have their own delivery system, like Amazon. But, if this is not the case, you can allow the buyer to choose among different delivery options, and decide if they are willing to pay a higher rate to receive the purchase faster. 
Compare the Prices from Different Couriers
Most courier services will provide you with a shipping cost calculator, use them to discover the actual prices of sending your products, and compare the difference among the companies to make the best deal.  
Besides, you can try to negotiate the prices if you are going to deliver products in bulk or close a deal to use the services from a single courier company. It's important to research and analyze all your options, which will help you to offer the best solutions to your clients as well. 
Keep Track of the Whole Shipping Process
Now that you have understood how to calculate the shipping costs for an online store, write down your options and analyze each one of them carefully. Once you have decided and set the shipping methods of your ecommerce website, remember to watch closely the orders deliveries.
It's fundamental to guarantee that the items are going to arrive in perfect condition to the customers. Respect the delivery time, and make sure that the orders arrive with no problem.
Like what you've read?
Sign up and try JivoChat for yourself!
It's free and only takes a couple of minutes to download.