How to Create a Poll on Facebook
Jaqueline Corradi
Content Manager
Learning how to create a poll on Facebook is very useful for doing market research and getting to know your audience better. You can make polls about different topics, including discovering the type of content your public wants to see on your Facebook page, for example. Check out the article to know more about it. 
Where You Can Create Polls on Facebook
As useful as the Facebook poll feature is, unfortunately, this tool isn't available for personal profiles to publish polls in their timeline. However, it doesn't mean that you can't enjoy them. Facebook allows users to create polls on stories, groups, and Messenger. 
If you still feel the need to make a poll for your timeline, there are profiles that use their creativity by making a question and asking users to react according to the answer they identify with. For example, you ask "What's your favorite season of the year?", Press like for summer, love for spring, haha for fall, and wow for winter. 
Then, you can count how many people choose each option by the number of each reaction. This is also a strategy that encourages the audience to interact with your post. Another option is to make a question, give the answer options, and ask people to leave their answers in the comments.  However, in this case, it's more difficult to count the number of votes for each option.
Benefits of Posting Polls on Facebook
Publishing polls on Facebook can benefit personal profiles, business, and content creator pages too. If you use Facebook only to interact with your friends, and not for work, you can make polls on your friends' group to choose the best day for your next reunion. 
If you are a marketing professional or a content creator, polls enable you to understand the target audience's behavior to create high-performance marketing strategies and ad campaigns that deliver the expected results.  For instance, you may search groups related to the topic of one campaign, and publish polls related to it to better understand their demands. 
The polls are a great asset for Facebook pages from brands. Before launching a new product, you may create a poll asking what people are looking for regarding the type of product the company is developing. Many marketing decisions and actions to improve customer experience can be enhanced by asking your clients' opinions via Facebook polls.  
The Facebook poll doesn't need to be the only way to gather your target audience's opinion about specific subjects, but it can be used together with a survey sent through email, for example. This way, you can reach more people and have access to more valuable data. 
How to Create a Poll on Facebook Groups
1 - Open Facebook, and log in to your account;
2 - Go to the group page where you want to post the poll;
3 - On the top of the page, you will see a box with your profile picture, and written "write something", click on the poll icon;
4 - Write the question and add the options;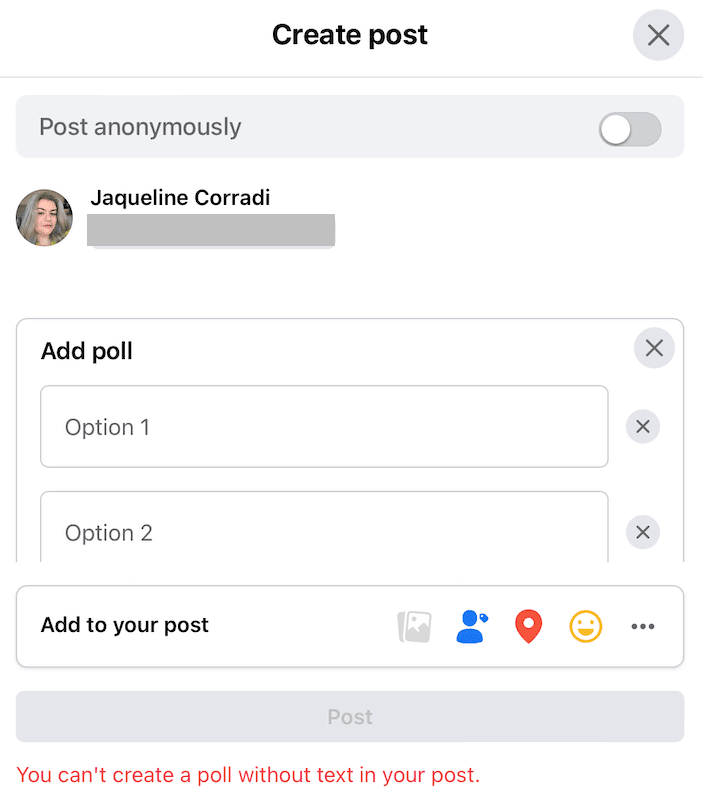 5 - Click on "Post".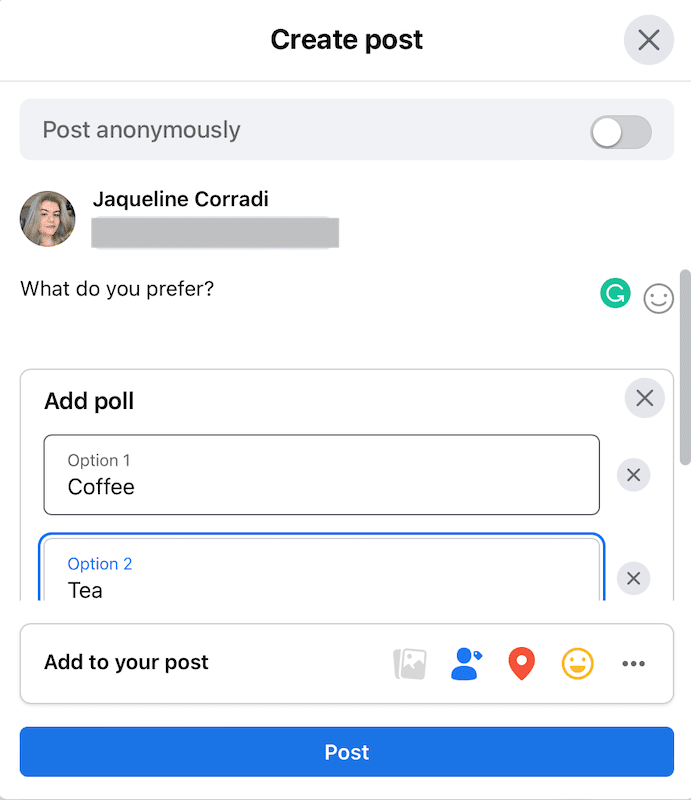 You can also add other details to your post to make it more interesting, such as your location, and how you are feeling. After that, all you have to do is wait for the answers. 
How to Create a Poll on Facebook Stories
Stories are a great space to post polls. You make them more interactive and users don't need to go to the feed to answer anything. As they scroll through the stories, all they have to do is click on the option they prefer. 
If you share the Instagram stories automatically on Facebook, the polls you create there will be sent to the Facebook stories. But, you can create them directly on Facebook too.
1 - Open the Facebook app on your smartphone and log in to your account;
2 - Click on the plus icon;
3 - Select the "Story" option;
4 - Choose the type of story you want to make, such as a selfie, boomerang, or text;
5 - Click on "Stickers"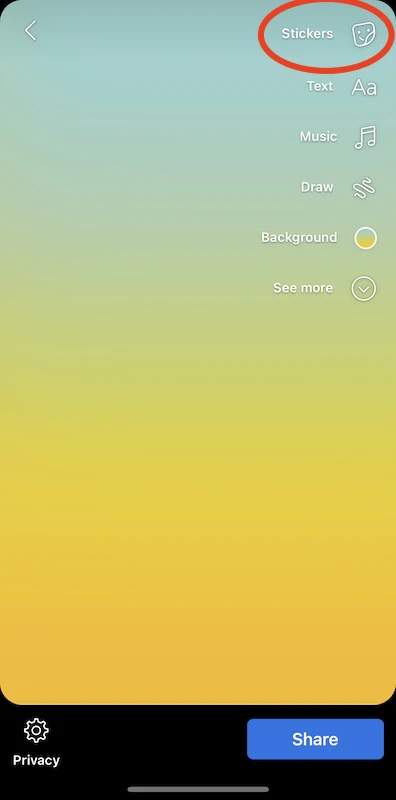 6 - Choose "Poll";
7 -  Write the poll;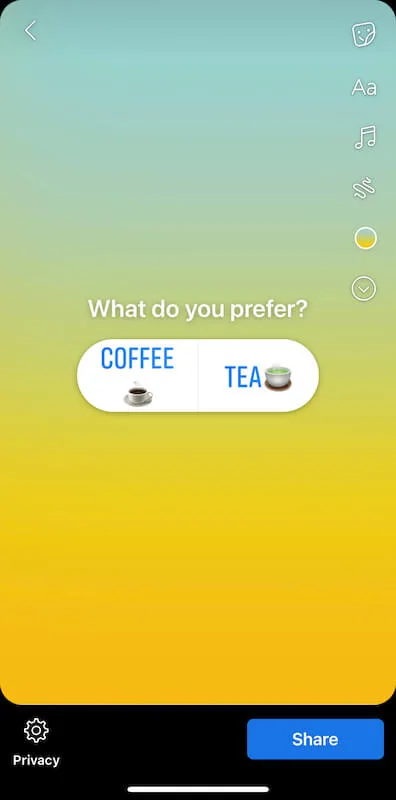 8 - Click on "Share".
How to Create a Poll on Facebook Messenger
The poll feature is also available for Facebook Messenger. However, it can only be used in group chats that are created from Facebook groups. What you need to do is:
1 - Open the Facebook Messenger app;
2 - Choose the chat group you want to send the poll;
3 - Click on the poll icon;
4 - Write the poll;
5 - Click on "Create poll", and publish it. 
Enjoy the Facebook Poll Feature
Now that you have learned how to create a poll on Facebook, you can use it for professional or personal purposes. If you make polls for a business, though, it's fundamental to analyze the users' answers to discover ways to provide better content, services, and products. When people answer a poll, made by a company, this is a kind of feedback. Therefore, show them you care about what they say and implement changes.
Like what you've read?
Sign up and try JivoChat for yourself!
It's free and only takes a couple of minutes to download.