How to use the CRM section
Included for free in plans
VIP
PRO
The CRM section can be used for working with all existing clients and their requests.
In the CRM section, you'll find a tab called Clients - here you'll find the list of customers that you talked to through Jivo. The entire history of the conversation with each client is available and also a few statistics such as the total number of conversations, information about the assigned agent, the statuses of clients, and the tags added to each of them. Just like in the Archives, filters and search are also available here. In addition, you can manually add a new client or download the list of clients to a file.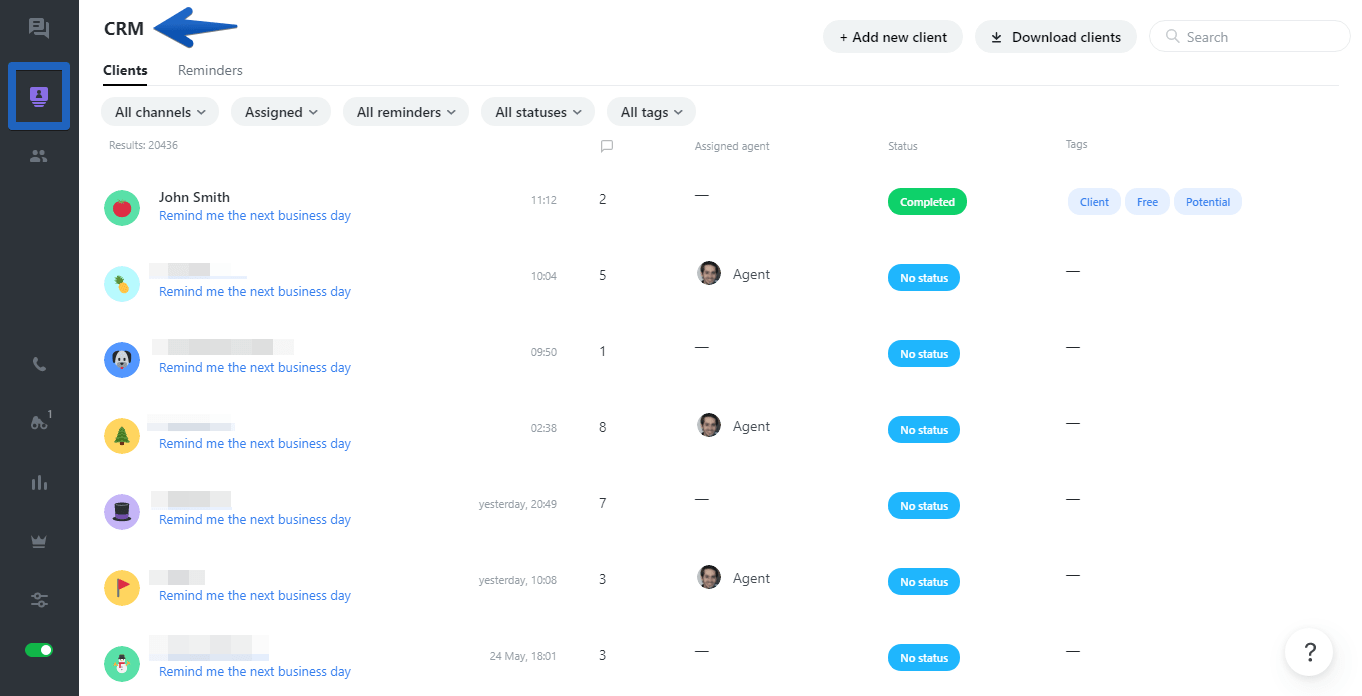 The process of adding a new client is very simple:
1. Click to Add new client.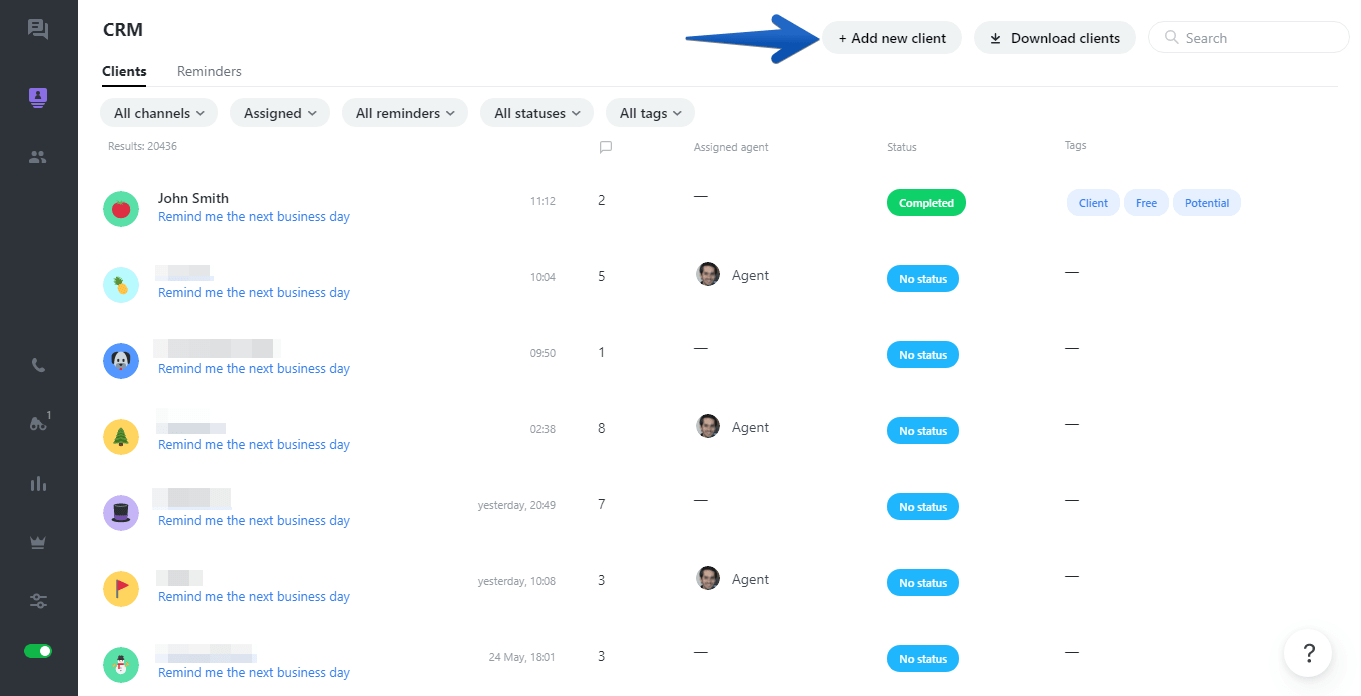 2. Fill in the existing customer data and click to Add client.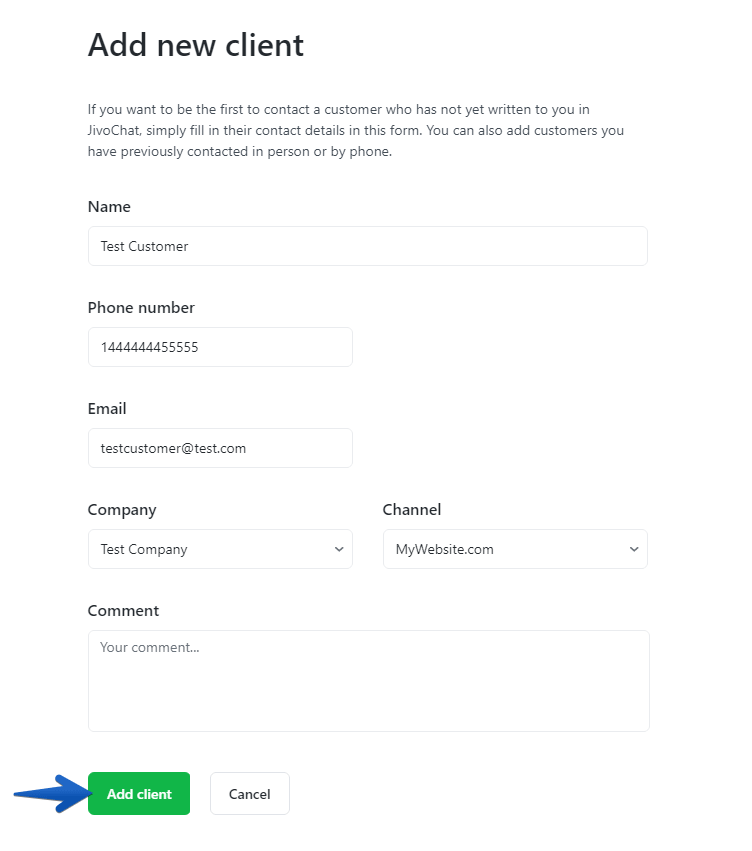 3. Now the new customer that you added can be found through the Search option and it'll also appear at the top of the Clients list after a few seconds.

You can edit the client's data in the dialog itself. To do this, go to the chat and click on top of the client's name to edit it. By clicking on the client's email or phone number, a drop-down list will appear for further actions, and by clicking on the Edit option, you can make adjustments to the client's contact information.
You can also send Emails and SMS even if the client is not on your website at the moment by selecting the appropriate chat input option.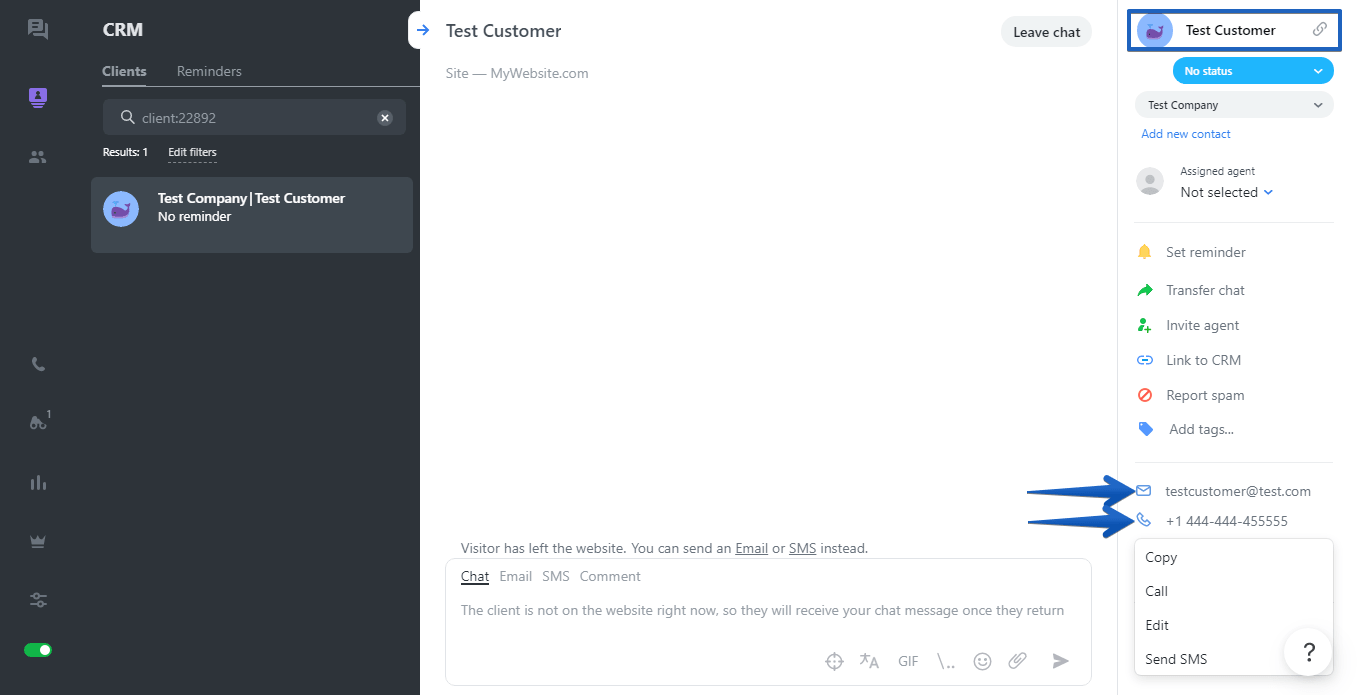 As in any CRM, it is important that when working with clients everything is well controlled and organized. To do that, you can use features such as Statuses and Tags.
By using tags, you can easily segment users by criteria/characteristics and organize your database. Create your own set of tags to find out which requests are most often received by customers, what percentage of hits are targeted, etc. Understand your needs using our functionalities! Tags will come in handy when analyzing conversations - download a list of clients with a specific tag or set of tags in a few clicks and study their details.
To add a new tag, simply click the tags field in the chat panel and add the desired tag. You can add any number of tags on each client. If you no longer need a specific tag, you can completely remove them from the system. To do this, you need to filter clients by that specific tag, and remove this tag from each of them. When a specific tag is no longer being used on any existing client, it's automatically removed from the system.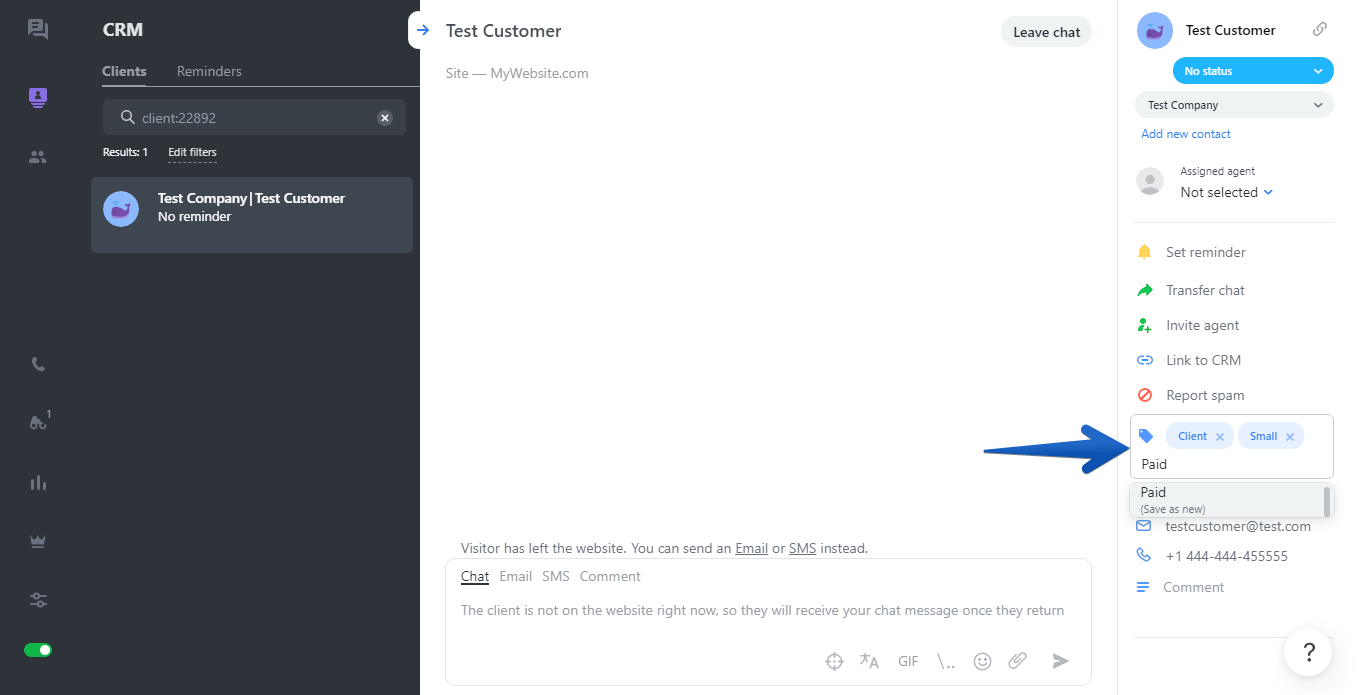 That's it! Now you can easily analyze your customer service and achieve new heights using Jivo.
We hope this article was useful and we wish you a very productive day!
Ask in the live chat, we are ready to help around the clock