Integration with GetCourse CRM
Included for free in plans
VIP
PRO
BASE
The integration will let you automatically transfer chats and calls records from JivoChat to your CRM. We will be creating and updating clients including their contact data.
To connect GetCourse, access the JivoChat web application or one of our Desktop apps, open Manage panel, proceed to Integrations and click on GetCourse.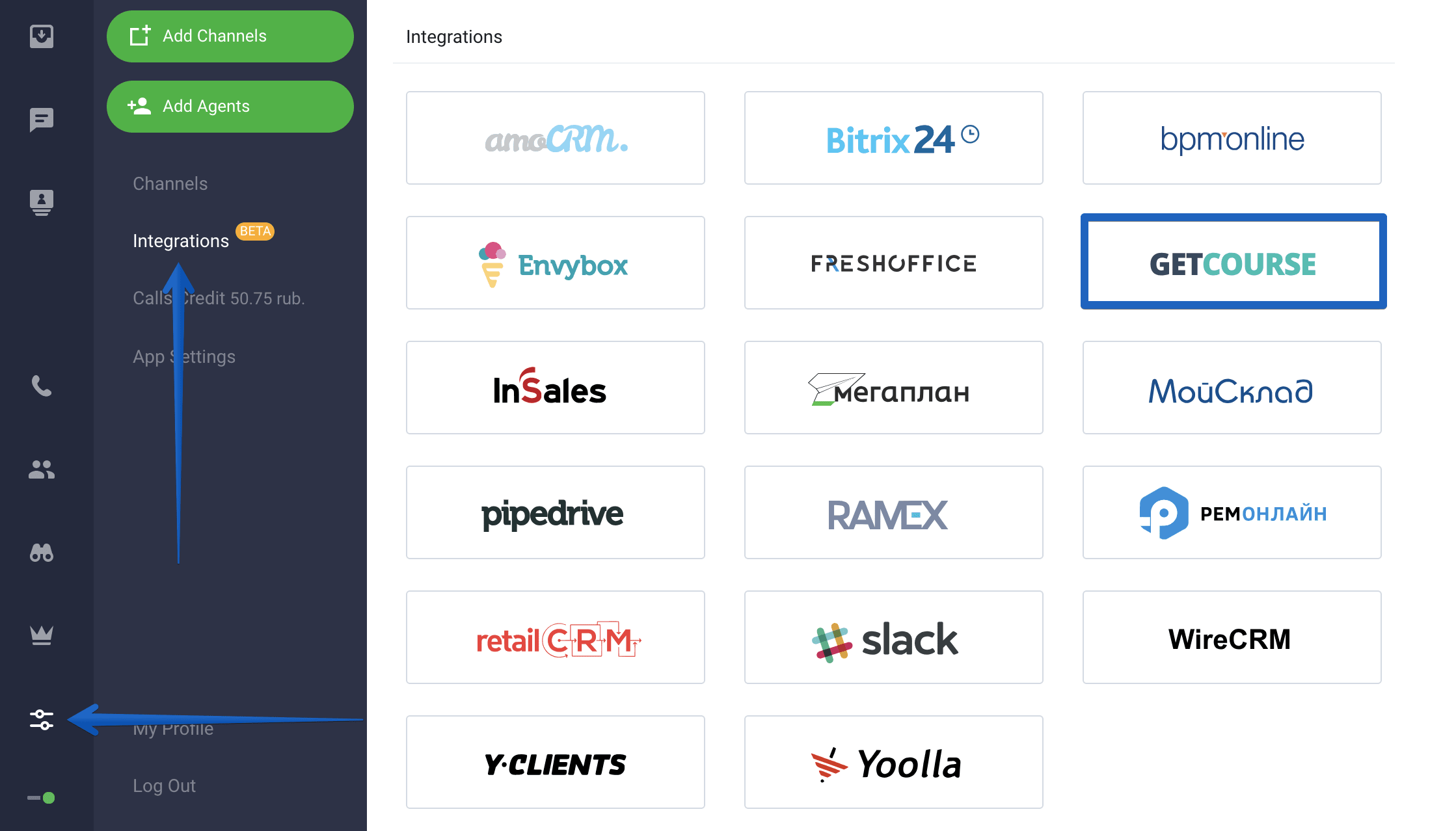 You will need to fill out the opened form:
1.GetCourse domain name. Here you need to enter your CRM URL. It can be simply copied from your browser address bar.
2.API key. To access the page with API key you should manually form a link like this one - http://testjivo.getcourse.ru/saas/account/api. Substitute testjivo.getcourse.ru with your GetCourse domain name, put your ready link in address bar and go to the page. Then you should generate your key by clicking on the corresponding button and use it for this field.
3.Integration name. Put any name you'd like to use for this integration. It wouldn't be visible for anyone but your account admins.
4.Select channels for this integration. Click on the field and check desired channels in dropdown menu.
Hit the Connect button and you are all set.
Congratulations! JivoChat data will be automatically transferred to your CRM system from now on. After connecting, the integration will appear in the "Connected integrations" list, where you can change its settings and view the event logs.
Ask in the live chat, we are ready to help around the clock