How to set up omnichannels
Included for free in plans
VIP
PRO
BASE
The JivoChat omnichannel service can help your customers contact you via social networks and services like Facebook, Telegram, and Viber in a fast and reliable way or use the JivoChat box as usual.
To start using the omnichannel feature, you should first integrate the messangers with your JivoChat account: Facebook, Telegram, Viber.
After that open JivoChat app and go to "Manage" -> "Channels" -> "Settings" (next to the site channel where you want to activate the feature).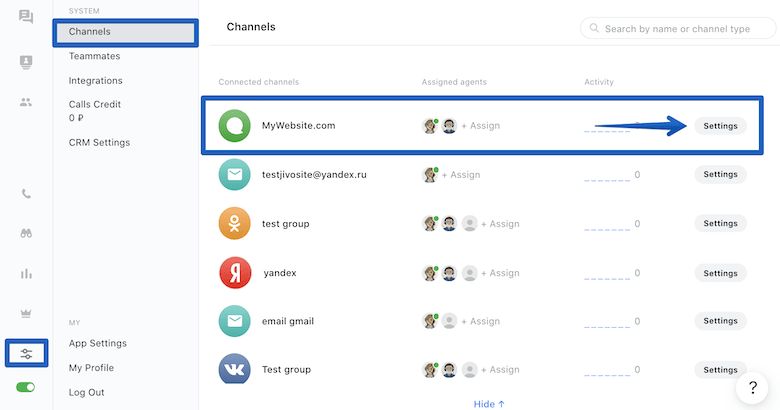 Next, open the Omni-channel section on the left side panel.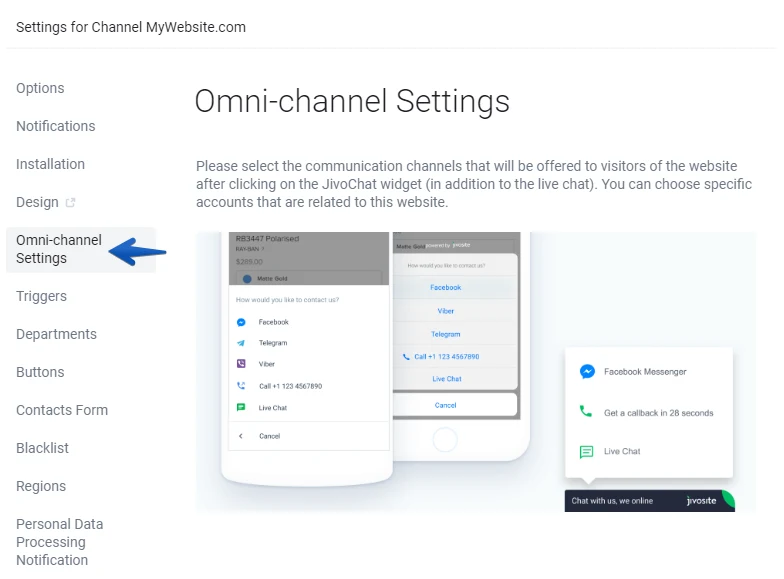 In this section, you can choose and set previously integrated social services which will be connected to the chat widget on your site.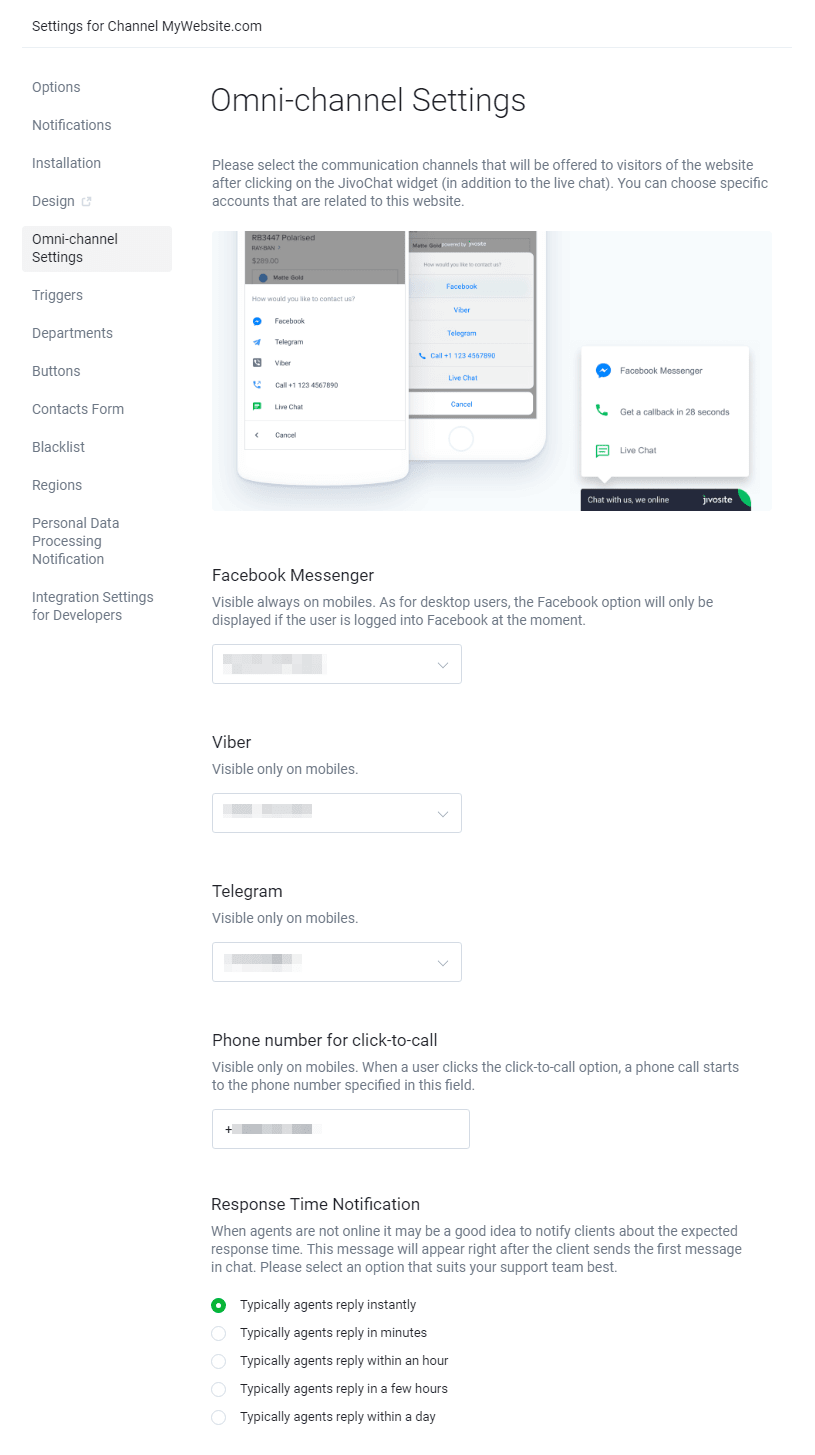 N.B.! This section also has a field where you can enter a phone number and your customers can call it from mobile devices.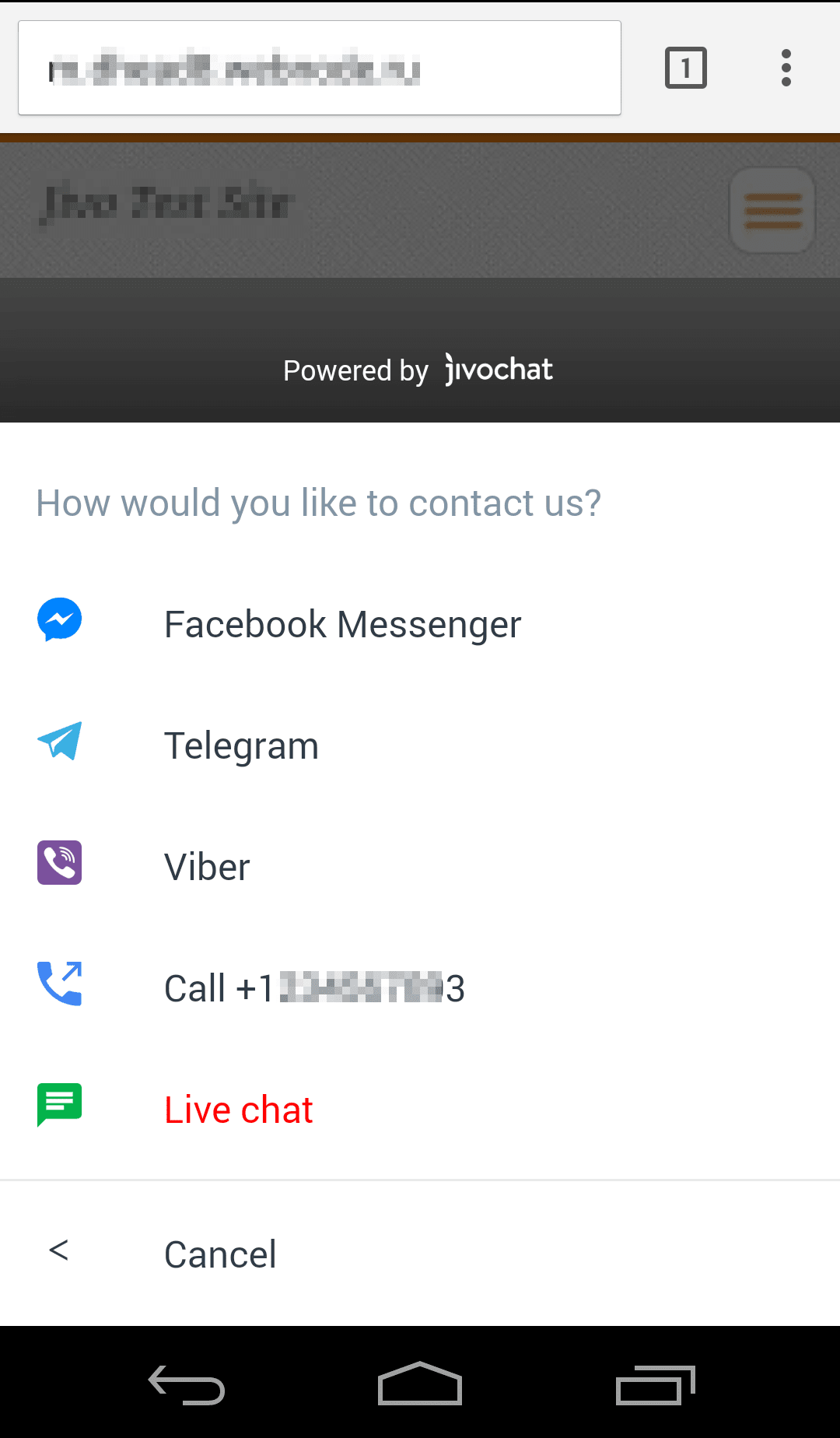 The desktop version of the chat widget has a bit different appearance: in the lower part of the chat box a "Continue in Facebook Messenger" label can be found after starting a chat if visitors are connected to Facebook on their browser. They can also start a chat directly from Facebook Messenger if they prefer.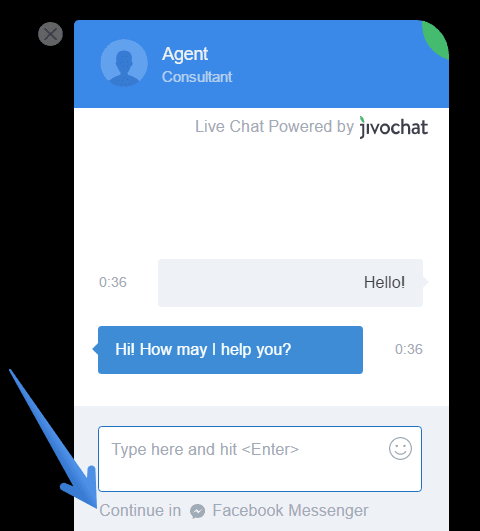 Ask in the live chat, we are ready to help around the clock