How to add credits, activate and configure the Callback feature
Included for free in plans
VIP
PRO
BASE
This is a service provided by VoxImplant and it's paid separately from the professional license of your chat.
To activate Callback feature, simply access JivoChat app, navigate to "Manage" -> "Channels", find "Callback" in the list of the suggested channels and click "Connect":
Select the website where you want to activate the feature and click on "Connect Instant Callback":
If you prefer, you can also access the same area by going to Manage -> Channels -> Settings (next to the website where you want to activate the feature):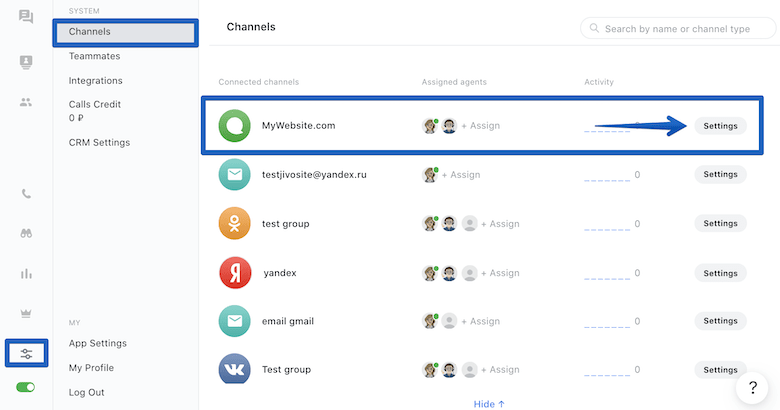 Navigate to the "Instant Callback" menu and click on the "Connect Instant Callback" button:
Now it's time to set up everything. The first set up screen you'll see is the one below:
Display a callback button: check this box if you want a separate round button for Callbacks on your website.

Countdown Timer: choose the time that you want the client to see as countdown for the call to be made. Important: this doesn't mean that the call will be made only after that time. It is only an animation for customers to see.
Next, select the Time Zone and the working hours for each day of the week on which the callback will be available for your customers on the chat widget:
Choose which agents will be available for receiving calls and how they will be receiving the calls. You can set up the calls to be received on the Agent's App, Cellphone or Landline, or a SIP Phone:
Please notice there might be extra charges if you choose to redirect the calls to a Cellphone or Landline.
Now, select which continents/countries will appear on the list of available country to request a call from:
That's it, simply click "Done" and the feature will be available on your website!

If you have never used this feature before, after activating for the first time you will earn $0.15 as credit to test the feature.
After setting up the instant callback feature, you'll notice a new field called "Caller ID phone number" will appear in the first part of the settings. If you purchased or activated a phone in JivoChat, you may use those phone numbers as the caller ID on callbacks to your clients. That means the clients will see that number on their phone while receiving a callback from you.
Click here to learn how to purchase a phone number from JivoChat.
Click here to learn how to activate a phone number in JivoChat.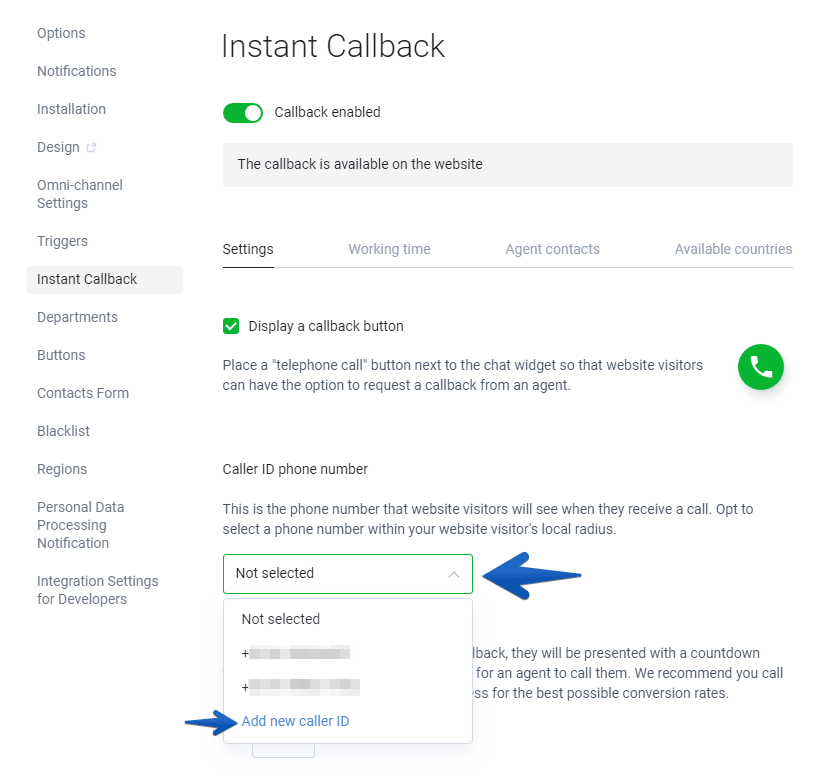 If you already have the callback feature activated and want to add credits, just go to the JivoChat web app, or our Desktop app, and click on Manage -> Telephony -> Add credit: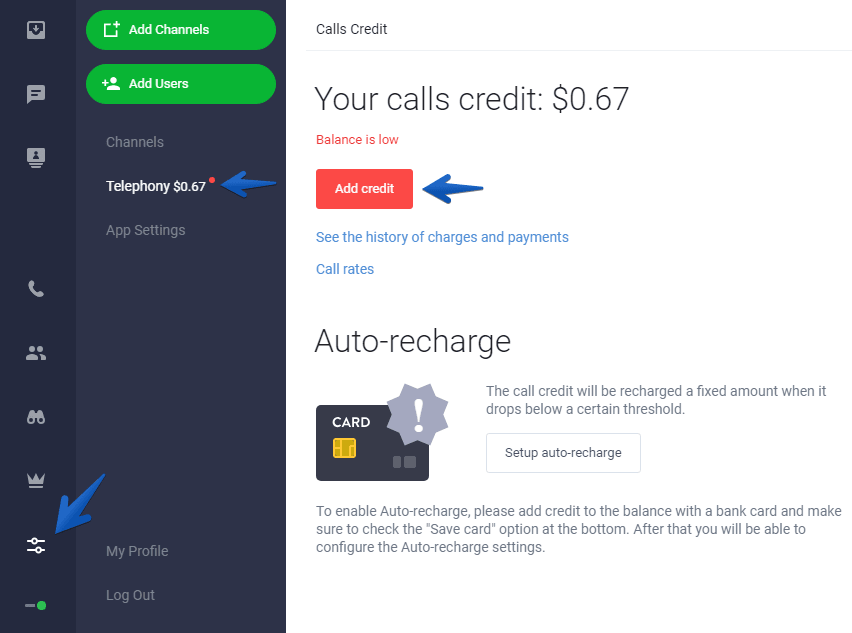 You will be redirected to VoxImplant's website, where you can choose your payment method and add the desired amount (min 10 USD) of credits to your account balance.
And you're done!
Ask in the live chat, we are ready to help around the clock