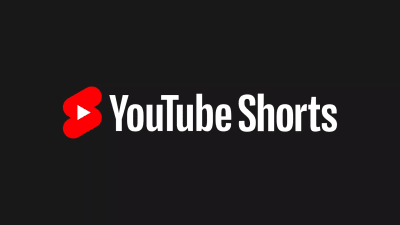 How to Create YouTube Shorts
Jaqueline Corradi
Content Manager
Learning how to create YouTube shorts is an important skill for those who want to increase views on their channels or are starting a new one. Videos that last less than one minute have become a trend on the internet, with TikTok success, and now are gaining space on YouTube as well. 
People who watch YouTube on their smartphones can enjoy videos on the vertical, similar to the reels on Instagram, from their favorite creators. You can take this opportunity to deliver high-quality content to your target audience in a different format, which has the potential to drive their attention too. Check out the article to learn more about it.
What are YouTube Shorts?
YouTube Shorts are short videos recorded directly from the YouTube app on smartphones. We can consider them a version of TikTok and reels for YouTube. The Shorts can't have more than 60 seconds duration, but the standard length is 15 seconds. 
Directly from the YouTube app, you can edit the videos, and add special effects, animated text, and music. The viewers can comment, like, dislike, share the Shorts, and click on your profile picture on the side of the screen to visit your channel and subscribe. 
To get more acquainted with YouTube Shorts, open the app or the website and visit the Shorts section. On your smartphone, you can browse through the videos by scrolling down, you will see videos not only from the channels that you subscribe to but also from other creators. 
Why Use YouTube Shorts
YouTube Shorts has hit 30 billion views per day, which already indicates the potential this format offers for creators.  By posting on Shorts, you have the opportunity to reach a new audience and talk to people that don't know your channel yet.
Besides, for the ones who subscribe to your channel, you can give them extra content to straighten their relationship with you. You are offering more videos to keep the audience engaged, which is great to be valued by them. You also show you are up to date with the new trends.
Another reason is that many people prefer to consume short videos on their smartphones because they don't have time to pay attention to long videos. So, with Youtube Shorts, you have the chance to offer what your target audience is looking for. 
Can You Monetize From YouTube Shorts?
YouTube distinguishes itself from other platforms by allowing content creators to monetize the videos they post, and gain money according to the number of views each video gets. You don't have to rely only on ads to profit. 
However, the Shorts can't be monetized yet. Publishing using this format serves to attract more people to your channel, and gain more views for the standard videos. It is expected, though, that YouTube will implement some changes in 2023. 
The platform will start including ads between the videos in YouTube Shorts, and the creator will be able to profit from it. If you begin posting now, in 2023, you probably will be able to enjoy this new revenue stream. 
How to Create YouTube Shorts
The process of how to create YouTube Shorts is very simple, it just takes a few steps. 
1 - Install the YouTube app on your smartphone. It's available for iOS and Android devices;
2 - Log in to your account;
3 - Click on your profile picture on the top of the screen;
4 - Click on "Your Channel";
5 - Click on "Create";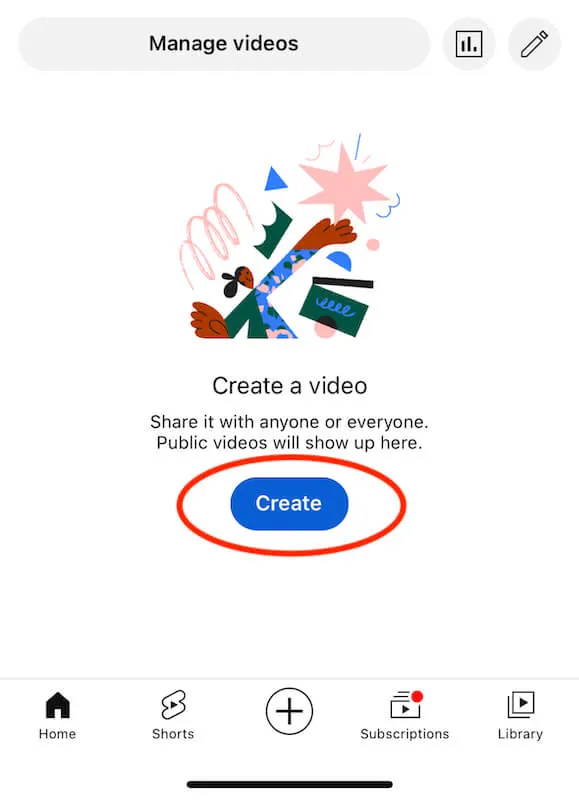 6 - Select the option "Create a Short";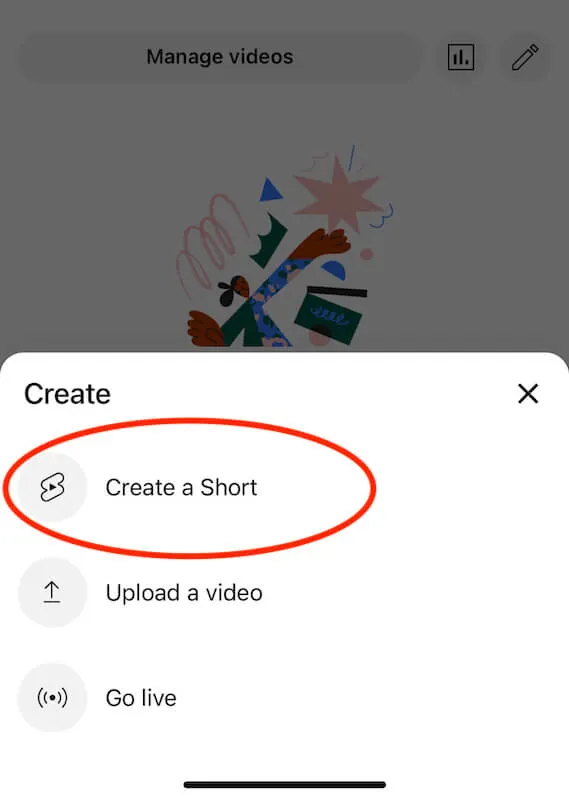 7 - Your camera will turn on, choose if you want to use the frontal camera or the back one;
8 - Click on the red button to start recording;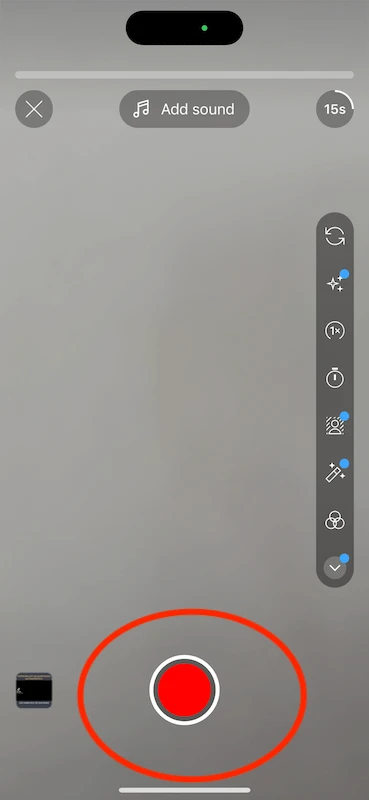 9 - After it, you can edit the video by adding music, text, voiceover, filters, and other details;
10 - When you are finished, click on "Next";
11 - Add a title to the Short, select if you want to make it public, and if it's made for kids or not;
12 - Click on "Upload Short".
After that, your Short will be available on your channel, and also will be shown to people on their YouTube Shorts section. Pay attention to the comments you receive to analyze the video performance, and understand how you can improve for the next ones. 
Start Making Your Own Shorts for YouTube
Now that you have learned how to create YouTube Shorts, it's time to make your Shorts. Use your creativity and record video that deliver interesting information to your target audience. The short videos don't require as much edition as the long ones. You can make more spontaneous videos, and give an informal tone of speech to the conversation with the viewers.
Like what you've read?
Sign up and try JivoChat for yourself!
It's free and only takes a couple of minutes to download.