5 Ways to improve customer experience in the financial industry
Emma Longridge
Content Manager
The financial services industry is highly competitive, which makes it critical for businesses to look for strategies to conquer and retain more customers. Whereas direct benefits, such as discounts on transaction fees, taxes, and other monetary advantages are relevant, they aren't enough to keep customers from switching to other financial institutions.
So how can you retain more customers in the finance industry? Have you thought about leveraging excellent customer service to meet financial services customer expectations? According to Accenture, 49% of people say that high-quality customer service is critical for maintaining loyalty.
Read through this article and check our banking customer service tips to find out how to boost your retention rates and why it's important to invest in the relationship between your business and its customers.
Providing an excellent customer experience in financial services can be one of the major competitive advantages for your commercial bank. So, without further ado, let's get to our tips on how to boost customer retention in financial services.
1. Maintain your "human touch"
Today, over 70% of banks are digitized and easily available online through desktop computers and mobile devices alike. However, that doesn't mean your customer service should be entirely automated.
As Forbes clearly puts it, your customers "just want to talk to a human." Great customer service involves empathy and the ability to treat each client according to their own needs, pain points, and interests, which are key elements to offer a personalized experience.
Of course, chatbots are still extremely useful to solve frequently asked questions and assist customers when your team is offline - but they can't replace human interaction in customer service in financial services.
2. Time is of the essence
When it comes to financial services customer expectations regarding your service efforts, response time is one of the critical factors to achieve high customer satisfaction rates.
Customers don't want to waste their time waiting in line to get their problems solved - they want it as fast as possible. Thus, consider offering customer service channels that allow you to provide quick answers, such as a live chat solution within your website.
Some financial businesses already provide live chat channels within their own banking applications available on mobile devices, so you might as well keep up.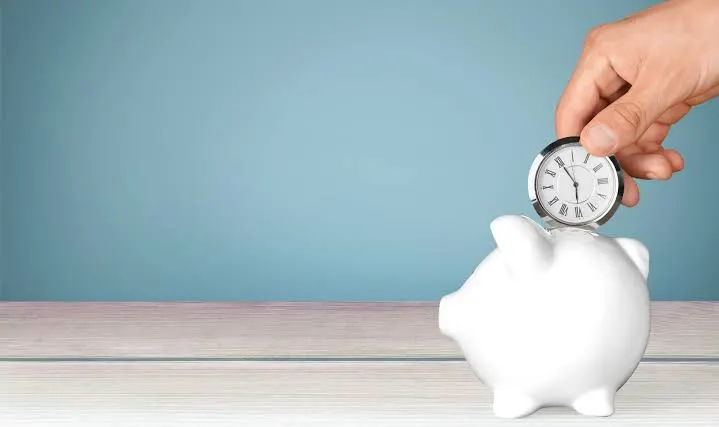 3. Work towards customer success
This may be one of the most important banking customer service tips. Customer Success is about providing a combination of high-quality offers and services, as well as being able to engage and bring customers closer to your business in order to make them feel as if they can achieve personal or financial success when working with your company.
As you probably have gathered, customer support plays a big part in this. To strengthen your customer support offerings, all your representatives must understand and carry your core company values and be as consistent as possible in every single customer service session.
Especially for financial businesses, whether you're a commercial bank offering a credit card, working on capital markets, or working with private equity, there must be information clarity, and you must be able to work closely with customers to provide whichever solution best fit their needs.
4. Interact with your customers on social media
According to Oberlo's 2019 statistics on social media usage, roughly two-thirds of U.S. adults (68%) report that they use Facebook. That's more than half the adults in the country! Keep in mind though, this is but one of many social media platforms available online, amongst which are Instagram, LinkedIn, Twitter, and more.
As far as daily usage goes, 90.4% active users are Millennials, which also represent a large portion of customers that still aren't loyal to financial services.
With that data in mind, you can be sure that, whichever field in the finance industry you work in, your customers are online and using social media to connect with brands and companies across the globe.
Thus, to provide high-quality customer service in financial services, consider extending your channels beyond in-branch support, phone, or email to incorporate social media as one of your more modern ways to get in touch with clients.
5. Go omnichannel
Last but not least, another one of the most important banking customer service tips: integrate your channels to provide a seamless, unique omnichannel customer service experience.
Going omnichannel means allowing clients to choose whichever channel is available to them without ever needing to worry again about having to repeat their issues and problems to another agent when switching between devices and communication points, such as from social media to in-branch.
Meet financial services customer expectations by allowing clients to continue support sessions in whichever channel while still being recognized because your team has access to all service history for each customer and is able to pick up where they left off.
According to Invesp, companies with omnichannel customer engagement strategies retain, on average, 89% of their customers, compared to 33% for companies with weak omnichannel strategies. Don't wait any longer and leverage your relationship with customers to help raise your retention rates and generate loyal customers.
JivoChat can help your finance business retain more customers
We hope this article helped you to find out why it's important to boost customer retention in financial services and how to do it. Now it's time to evaluate the state of your current services and ask yourself how can you achieve high customer satisfaction levels.
How about starting by getting to know an omnichannel customer service solution that can help you retain more customers? JivoChat is an all-in-one platform that allows you to make yourself available to clients on social media, through a live chat on your webpage, on the phone, email, and through mobile devices.
Install it on your website for FREE right now to start monitoring and reaching out to visitors through Smart Triggers and never let them get away with unanswered questions or problems again.
We wish you great sales and even greater customer retention rates!
Like what you've read?
Sign up and try JivoChat for yourself!
It's free and only takes a couple of minutes to download.