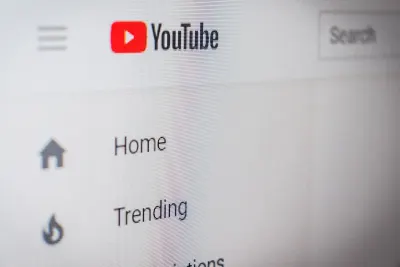 What Is A Super Chat On YouTube
September 21, 2022
updated February 7, 2023
Reading time ≈ 4 minutes
Jaqueline Corradi
Content Manager
If you are a content creator and make live streams, it's important to know what is a Super Chat on YouTube. The video platform offers several features that enable companies and people who post videos in it to monetize from it. 
Super Chat is another way you can make money with YouTube videos that are recorded live. Do you want to know how? Check out the article to discover more about it, and see if your YouTube channel is eligible to enjoy this tool. 
What Is Super Chat?
If you like to watch live streams on YouTube, probably you have already noticed the chat that stays on the side of the screen where people can send messages while the video is been streamed. Often creators encourage viewers to send their questions via Super Chat, which is a tool that allows you to choose an amount of money and make a donation to the channel.
Once you do that, you can write a message that is going to be highlighted among all the other ones in the chat stream. In videocasts, for instance, the hostesses commonly read the messages sent through Super Chat to the guests. This is a way to profit from your channel beyond the ads you make and what YouTube pays. 
What Are Super Stickers?
The Super Stickers are Similar to Super Chat, but instead of buying to have your message highlighted, you will buy a sticker with an animated figure to be sent. With both features the bigger the amount you pay, the longer the time the message or the Super Sticker will be pinned at the top of the chat. 
Eligibility Criteria to Use Super Chat on YouTube
Not every channel on YouTube, though, can enable Super Chat while video streaming. You need to check first if your channel meets Google's requirements before you begin planning how to profit with this tool.
Channel requirements:
You need to be over 18 years old;
Your channel has to be already part of the YouTube Partner Program;
You must be in one of the regions where this feature is available.
Video Requirements:
The video can't be unlisted or private;
The video mustn't be age-restricted;
It can't be made for kids.
How to Setup a Super Chat on YouTube
If you meet all the requirements, before starting a live stream, follow these steps to enable viewers to send a Super Chat or a Super Sticker. 
Log in to YouTube Studio;
Click on "monetization", in the menu on the left side of the screen;
Select the option "Supers", and follow the instructions given by YouTube.
Once you activate Superchat, it will be already enabled to all of the live streams you make, unless the video isn't eligible. To have the option to monetize your channel and become a YouTube partner, it's necessary to have at least 1,000 followers and more than 4,000 hours of video exhibitions. 
With everything ready, it's up to you to plan high-quality content that will entertain the viewers during the live streams and give them reasons to donate via Super Chat, and support your work. It's important to follow up on the conversation in the chat stream to encourage viewers to send Super Chats or Super Stickers.
 Read their messages live as a way to thank them for their contribution. They must engage in the conversation and feel their messages matter in order to use Super Chat, on the contrary, they will just see it as a way to lose money.  Give them reasons to donate considering your target audience preferences and online behavior. 
How to Send a Super Chat on YouTube
Now that you understand what is a Super Chat on YouTube, you also can contribute with other channels. When watching a live stream, check if the Super Chat is available, to know that you will see a Dollar sign (or the currency sign from the region you are in)  within the live chat.  You need to be logged in on your YouTube account as well, and register a valid payment form.
Click on the dollar sign;
Select "Send a Super Chat";
Choose the value you wish to give;
Enter your message;
Click on buy and send;
Follow the instructions to finish the purchase;
After it, your message will appear pinned on the top of the live chat.
Use the Super Chat on YouTube to Increase Your Profit
As you know what is a Super Chat on YouTube and how it can help you gain more money, it's time to think about how to deliver benefits for your audience, so they want to contribute with the Super Chat. Invest in creating high-quality content, which is the basis to attract your viewers and make them value your work.
Like what you've read?
Sign up and try JivoChat for yourself!
It's free and only takes a couple of minutes to download.