What is transparent checkout and how to use it in your business
October 10, 2017
updated May 22, 2023
Reading time ≈ 2 minutes
Very briefly, the website of a virtual store must have only three types of page: the shop windows - usually separated by categories or shopping cart and the checkout page. The latter is the place where payments are made and it must be the simplest. A complicated page causes potential customers to give up on a last-minute purchase. A new type of checkout, called transparent checkout, seeks to simplify this process and prevent you from losing your sales at this crucial time. Learn what transparent checkout is in the following paragraphs.
What is transparent checkout?
This type of checkout differs from the default because it does not require the customer to finalize their purchase on an external site, such as PayPal or PagSeguro. Instead, it ends the payment part within the virtual store itself. Check out two examples below: a normal checkout and a transparent checkout: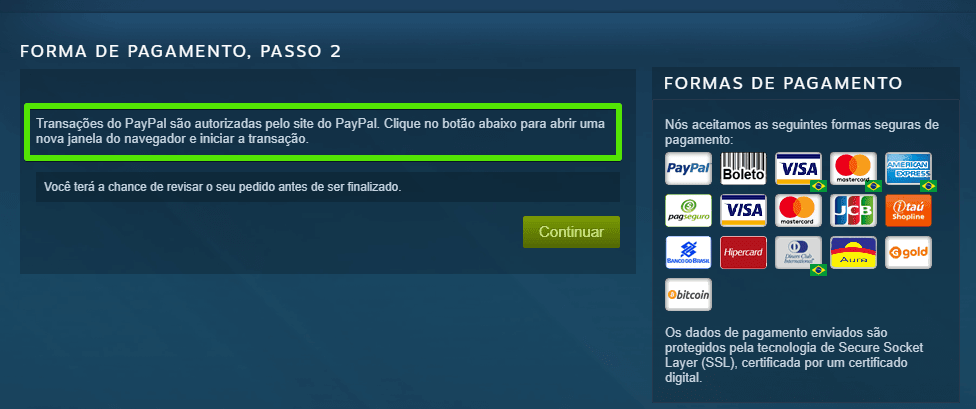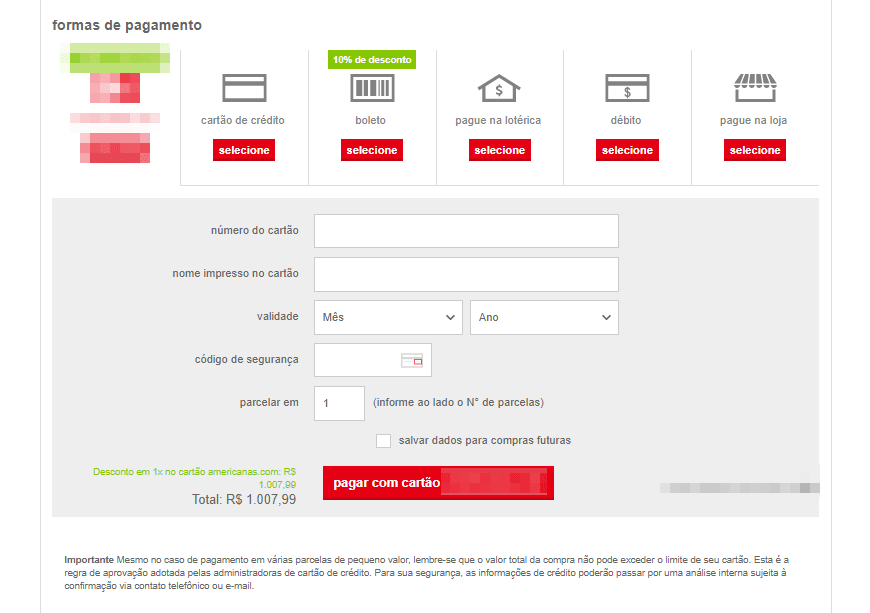 5 advantages of using transparent checkout in my virtual store
Having the transparent checkout brings some very specific advantages. Check out some of them below:
1. Payment is made within the store's own domain, without redirecting to external sites, improving the security of customer data;
2. The process of entering card data for purchase or ticketing is done more quickly;
3. Increase in conversions and sales over traditional checkout, also called checkout via lightbox;
4. Customer does not need to register on an external site to finalize the payment;
5. The customer may continue to purchase from his ecommerce, since he has not left the page to pay.
How to enable transparent checkout in my ecommerce?
Most of websites to create a virtual store already allow for the inclusion of a transparent checkout, with the offer of the service under the responsibility of the digital portfolios. Other services that also allow the installation of transparent checkout are PagSeguro, PayU, moip, Cloud Shop and E-Com Club, just to name a few. When you enable the payment option for any of these services, you will have the transparent checkout installed automatically.
JivoChat Affiliates Program: start earning up to 30% in recurring comissions!
Increase your results with transparent checkout and service with JivoChat!
Facilitating the buying process is paramount for any ecommerce that wishes to thrive, especially with the holidays approaching. Clear checkout will therefore increase your conversion rate by making your customer's life easier. To make it even easier for a visitor to your site, you can guide them through the JivoChat online chat. Click here and signup to use JivoChat FOR FREE!
Like what you've read?
Sign up and try JivoChat for yourself!
It's free and only takes a couple of minutes to download.