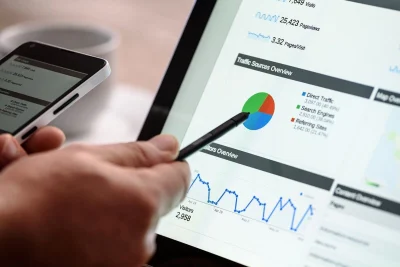 February 17, 2022
updated February 18, 2022
Reading time ≈ 7 minutes
Jaqueline Corradi
Content Manager
Do you want to improve your marketing strategies? AI marketing tools can help you in different aspects, for example, to enhance the quality of your content, make data-driven decisions, analyze performance, have new insights, and much more. 
What Are AI Marketing Tools? 
AI marketing is based on artificial intelligence that uses machine learning and collects big data to help you achieve your goals by making data-driven decisions. There are AI marketing tools of different types focused on SEO, analytics, copywriting, email marketing, and ecommerce, for example.
Why Use AI Marketing Tools
AI marketing tools empower you to make decisions not based on guessing or inaccurate predictions, on the contrary, it offers you the right resources to have a more accurate understanding of your company's sales and marketing processes. 
For example, by using AI to keep track of your website performance, you are going to have accurate data about the number of daily visitors to your pages, the average time spent on each of them, the conversion rates, type of device, and geolocation of the accesses, for instance.
With that, you are capable of having a deeper understanding of your target audience and getting new insights. 
AI Marketing tools can also help you to increase sales by enabling you to trace your customer journey, identify sales opportunities, and automate time-consuming tasks.
When it comes to content creation, artificial intelligence is very useful to find the most effective keywords aligned to your goals, to assist in how to include them, and to write texts that will engage better. 
Besides, AI marketing tools will help you to reduce errors, for example, missing out on important data, or losing leads that are ready to finalize a purchase. Nowadays, technology and marketing walk together, to keep ahead, it's important to follow developments such as the use of AI in this area. 
The Best AI Marketing Tools

Semrush is an AI marketing tool focused on offering solutions regarding SEO, content marketing, competitor research, pay-per-click campaigns, and social media marketing: all in just one platform. 
With the On-page SEO feature, you can check your site health and analyze its interactions with Google. While, by using the Competitor Analysis, it's possible to benchmark your website traffic metrics against competitors to see how to enhance your content.  
The Content Marketing Semrush tool helps you to plan and execute data-driven strategies based on your target audience's needs. 
Key features: 
Keyword research
On-page SEO
Competitor analysis
Content Marketing
Local SEO
Rank tracking
Social Media Management
Link building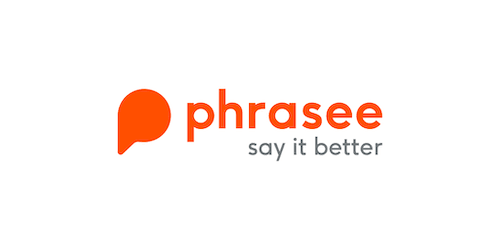 Phrasee is an AI-powered platform that offers real-time language optimization to help create amazing content. It analyzes your customer data, campaign goals, and brand standards to produce copy that's most likely to engage with your target audience. You can optimize emails, SMS, and push notifications, for instance. 
The platform can also assist you to encourage existing customers to make new purchases by sending the right message at the right time. You can enhance results with trigger campaigns, like re-engaging abandoned carts, special events, and program milestones. 
When the campaign is launched, the software will continuously look for ways to automatically improve the brand language to increase return on investment (ROI). When it comes to convincing customers to buy on your website, Phrasee also optimizes the messages to reduce bounce rates. 
Key features: 
Brand language optimization
Ai-powered
Deep learning
Advanced multivariate copy testing
Content generated automatically
Seventh Sense is an AI software designed to enable you to get maximum performance at your email campaigns.
It analyzes the historic engagement patterns of each person in your email marketing automation platform, then it builds a continuously improving model to predict when each subscriber is most likely to engage. 
This enhances the chances of your email being seen and opened by every person on your mailing list, avoiding that your newsletter gets lost in the mailbox. Another advantage is that the send time optimization feature staggers delivery to prevent your message from going to spam, even if you email lots of people at the same company. 
Key features: 
Email delivery optimization
Increase deliverability
Email frequency optimization
Email throttling
Integrate with HubSpot and Marketo
MarketMuse is an AI marketing tool developed to help research, create and optimize content. You will count on an automated content inventory and audit feature that measures content quality on your website. Besides, it also identifies content opportunities so you can define what you are going to write about next. 
You will have AI-generated briefs so you can develop the copy in the best way. To evaluate the quality of the text, before publishing it, you can use Market Muse Content Score and the real-time text editor. The platform also provides internal and external linking recommendations. 
To get the most out of the articles that have already been published, use the text editor to see how each article matches the topic model, which is created based on the top search competitors on the text subject. 
Key features: 
Automated content inventory
Identify content opportunities
AI-generated content briefs
Text editor
Content score
Internal and external linking recommendations
Acrolinx allows you to enhance content quality through artificial intelligence. It helps you to align the text according to the marketing strategy you have defined, identify weak points, and see how to improve them.
Also, the software analyzes if your copy is in sync with the brand guidelines, for example, the brand voice and tone.
This enables you to create a much more coherent and integrated communication across multiple channels. All your team can use the platform, regardless of where they are, and contribute to different articles. After an article is finished, check its consistency, clarity, scannability, and other quality indicators with Acrolinx. 
Key features: 
Content analyzer
Set goals
Content analytics
Align text with the brand guidelines
Show points to be improved
Smartly.io enables you to automate every step of social advertising. It provides you tools to create, test, launch and iterate ads on multiple social media platforms. You can use the software editor to develop the design of the ads, enjoy its pre-built templates, and automatically showcase pricing. 
You can personalize your ads to create localized offers and even weather-based promos. Test different types of ads and analyze the performance through the analytics tools provided by Smartly.io.
Once you launch the ad, the AI marketing tool will automatically adjust targeting, creatives, budgets, and biddings. Artificial intelligence saves you time and money by adjusting your ads to maximize performance. The software also integrates all of your data to give you more insights. 
Key features:
Creative automation tools
Automatically optimize your ads
Track performance
Get actionable insights
With Brand24, you can follow up on comments made about your brand, and be always prepared to answer dissatisfied customers to prevent crises. You are going to get instant notifications when there is any bad comment regarding your company. 
The platform uses an advanced sentiment detection tool to distinguish positive, negative, and neutral mentions. To track engagement and be always aware of how your brand is perceived, you can track engagement, such as likes and shares, and enable Brand24 to send you daily or weekly reports. 
It's also possible to track hashtags, having access to valuable metrics regarding it, like reach and volume. If you want to create marketing campaigns with digital influencers, the software also allows you to identify the ones that are most relevant to your industry sector.
Key features: 
Influence score
Mention analytics
Alerts
Data exporting
Mentions feed
Discussion volume chart
Sentiment analysis
Albert is a self-learning solution focused on improving the effectiveness of digital advertising for your company. The software analyzes audience and tactic data, then automatically allocates the budget and optimizes the campaigns on social media and other channels. 
You just have to set your key performance indicators (KPIs) and the software will use its learning system to find ways to enhance the ads to reach your goals. It will analyze the ads and give recommendations that require human action as well. 
Key features:
Plan ads
Optimize ads
Build campaigns
Budget allocation
Give insights
AI Marketing Tools: An Insight from the Future
The growth in the use and development of AI marketing tools is a strong indicator of how marketing is becoming an area each time more in compass with technology development. This includes not only the new ways to promote a brand, but also to make decisions and create strategies. 
With AI marketing tools data-driven decision is empowered, and you can have a much more complete and accurate view of your target audience. Research these tools, learn about the features they offer, and how they can be useful to help your company reach its goals.
Like what you've read?
Sign up and try JivoChat for yourself!
It's free and only takes a couple of minutes to download.