October 13, 2022
updated February 7, 2023
Reading time ≈ 3 minutes
Jaqueline Corradi
Content Manager
Do you know how to repost on TikTok? This social media, which has become one of the most popular in the world, has released a new feature that will benefit creators. If your app is updated when you open it, you will see a new button called "repost". 
You can share the videos you like, and promote the content made by your favorite brands, artists, and digital influencers on your profile. They will still receive the credit for it as people will see who made the video. 
4 Steps on How to Repost on TikTok
Reposting content on Tik Tok was already common on the platform. But you would have much more work to do. It was necessary to download the video you wanted to repost and after it upload it again on the social media network. 
Now all you have to do is follow these simple steps: 
1 . Enter your TikTok account;
2 . Go to the "for you page" and select the video you wish to repost;
3 . Click on the WhatsApp icon on the  right corner of the screen;
4 . Click on the "repost" button.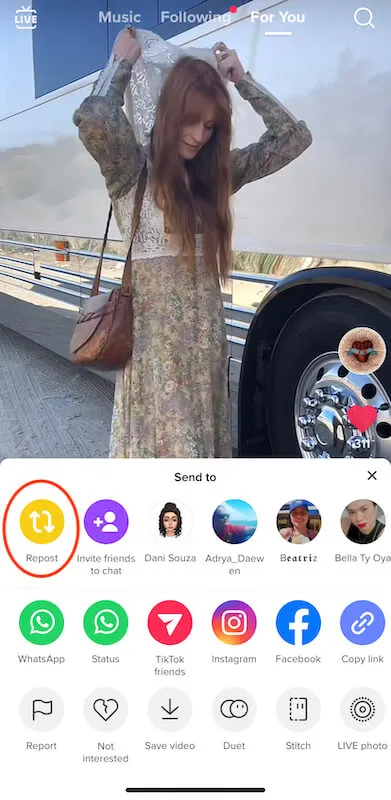 That's it, now the video is reposted on your TikTok account. If you open the comment section from this video, you will see the message saying you reposted it. 
There is a difference in the TikTok repost feature, though, the video won't appear on your profile feed, but it will be shown to the users who follow you on their  "for you page". If you want to undo the action, just follow the same steps regarding how to repost on TikTok, but click on "remove repost" instead. 
How to Enable Repost on TikTok
Now that you understand how to repost on TikTok, if you don't want to have other users reposting your videos, it's possible to inactivate this feature. 
1 . Open your TikTok profile;
2 . Click on the three horizontal lines on the top of the right corner of the screen;
3 . Click on "Settings and Privacy";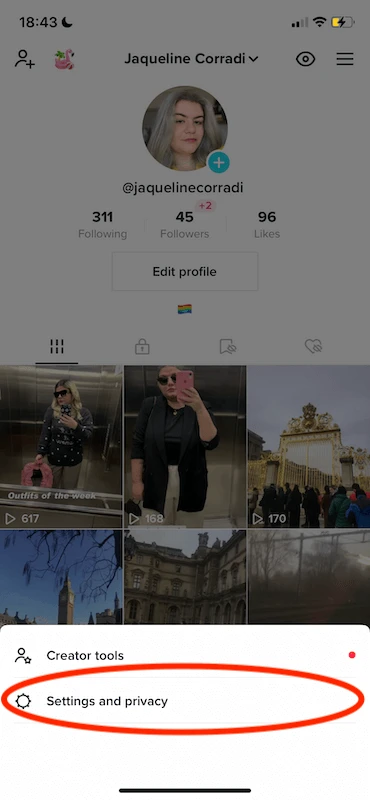 4 . Select privacy, then disable the repost feature.
Why Don't You See the Repost Button in Your TikTok App?
If you followed the instructions on how to repost on TikTok but didn't find the button, it may be because your app isn't updated. This feature is a recent one and is being adjusted. Try to update the app and test it again. 
Enjoy the Repost on TikTok to Promote Your Brand Content
In case you have a TikTok profile for your company, what about creating marketing strategies to increase visibility and brand awareness using the repost feature? You can even make a video explaining to users how to repost on TikTok and inviting them to repost your videos. 
When users repost your content their followers will see it too, which means you have more chances to conquer new followers, and also enhance your engagement rate. But, remember, to make it right, it's essential to produce high-quality content. Get to know who is your target audience on TikTok and develop videos that are interesting to them.
Like what you've read?
Sign up and try JivoChat for yourself!
It's free and only takes a couple of minutes to download.