SEO Checklist: Learn SEO Best Practices
May 17, 2022
updated May 25, 2022
Reading time ≈ 11 minutes
Jaqueline Corradi
Content Manager
Counting on an SEO checklist is going to help you to identify the changes you can do to rank better on search engines such as Google, for the keywords you are aiming at. Regardless of the sector your business website is focused on, if you have an online store or not, you can benefit from conquering visibility on the search result pages.
It will help you to build authority and credibility among your target audience and to distinguish yourself from competitors. Besides, it's a way to promote your business without having to pay for ads. Enjoy the opportunity to improve your website and increase your profit. 
SEO Basics
Set Up Google Search Console
With Google Search Console, you are going to be able to track your website performance, identify what needs to be improved and what type of content delivers the best results. 
It allows you to verify the keywords you rank better, submit your sitemap, check page experience score, and find website errors as well. To set up Google Search Console, you have to sign in with your Google account and insert your domain address, then the platform will guide you step by step to begin using this tool.
Set Up Google Analytics
Along with Google Search Console, Google Analytics is a valuable tool when it comes to analyzing your website.  Through it, you can see how many visitors each page of your website receives, the source of traffic, the average time spent on your website, conversion rate, bounce rate, and much more.
It enables you to have a deeper understanding of your target audience's behavior to develop more accurate strategies to achieve the purpose of your pages. For example, creating more engaging content, and persuasive calls to action based on the data you gather from Google Analytics reports. 
Create a Sitemap
When you create a sitemap, you make it easier for search engines to crawl your website and index its pages. A sitemap can basically be defined as a list that contains your website's main content URLs. 
Source: XML Sitemap Generator
The sitemap also provides information such as the last time a page was updated and if it has versions in different languages. The most common sitemap format is XML, and you can create your sitemap using sitemap generator tools. 
Although, if you are using one of the best website builders available, you will see that most of them create sitemaps automatically or come with a feature that allows you to generate the sitemap through them. Once the sitemap is ready, submit it to Google Search Console. 
Technical SEO
Use HTTPS
Make sure you are using HTTPS (HyperText Transfer Protocol Secure) encryption on your website. It protects your visitors' data and ensures that they can safely browse through your pages.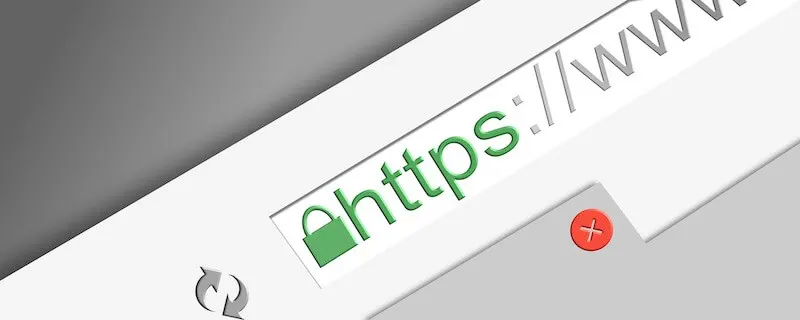 If you are developing a website, start by already implementing HTTPS. But, if you already have a website and it isn't HTTPS encrypted, you can migrate it. That's very important not only for security reasons but also because this is one of the key factors that Google takes into consideration when ranking pages. 
Certify if Your Website is Mobile-Friendly
Around half of the web traffic in the world comes from mobile devices, and people want to have a good user experience when accessing pages through their smartphones or tablets. If you don't provide that, hardly ever they will remain on your website, increasing bounce rate and reducing the time spent on your pages.
Having a mobile-friendly website has become fundamental to avoid that. Besides, that's another key factor that Google analyzes when ranking a page. The search engine values good user experience too, keep that in mind. If you are using a CMS to build your website, many of them provide pre-built templates with responsive design, enjoy them. 
Fix Broken Links
Do you know when you are reading an article online, then you click on a link and it leads you to nowhere? Broken links can damage the user experience and also your page SEO. Use an SEO tool such as Semrush, and Ahrefs to check the broken links, then access the pages and fix them. 
Identify and Fix Crawl Errors
Crawls errors mean Google is having trouble crawling pages and, as a consequence, indexing them, so your pages won't be ranked. Google Search Console provides you with a report with the crawl errors. Check all of them, and make sure to fix each one as fast as possible. 
Provide Fast Load Speed
Accessing a page that takes too long to load is very boring, isn't it? Many users don't even have the patience to wait and quickly exit the website. It indicates that the website isn't providing a good user experience, and also can damage its credibility.
As we have mentioned before, one of the factors that Google considers when ranking a page is user experience. So, if your pages don't have a fast load speed, probably you won't appear on the first search result page of the keyword you are aiming at. 
Test the page speed, and check if there are any elements that can be slowing it down. The Google PageSpeed Insights allows you to evaluate what can be enhanced. 
Keyword Research
Use SEO Tools to Plan Your Keywords
If you are starting now to build content focusing on keywords, the first step is to define the topics you want to talk about based on your website goals and your target audience. Once you have the subjects, it's time to define the keywords related to them and to plan the type of content that is going to be developed for each one. 
With SEO tools like Ahrefs, you can search for a term and find the search volume, other keywords associated with it, the difficulty level, and also check the web pages that are ranked in the first position. 
You can use Google Trends to identify keywords that have been highly searched as well, refining the results according to different regions and countries. 
 Check the Keywords Your Competitors Are Ranking for
Identifying the keywords that are being used by your competitors is also a valuable strategy to know which ones to apply to your pages. Your target audience likely is the same, so they probably are looking for similar topics.
Focusing on the same keywords can bring you qualified leads. But, remember to check the competitors' pages to know how you can produce content that differs from theirs and deliver valuable information. 
Research for Long-Tail Keywords Variations
Long-tail keywords usually have a reduced search volume compared to short ones. On the other hand, it's easier to rank for them, and it also allows you to develop content for very specific topics. Use the SEO tool of your choice, type the term you want to write about, and look at the related keyword that suits you best.  
When you use a long-tail keyword, you are also able to aim at an audience that is more aligned with the purpose of your page. For example, if you use the keyword "marketing", it's too generic, people could be looking for thousands of different things that aren't related to what you are talking about. 
But, if you develop an article where the main keyword is video content marketing, the chances that visitors who access your article are interested in this topic are higher, increasing the conversion rate as well.
Look for Question Keywords
To help you focus on a more specific subject for an article, you can also use question keywords as the main keyword of a page, such as "What is SEO?".  
When you access Aherefs, Semrush, and other SEO tools, and look for a word or phrase, it gives you questions related to the topic that people are searching for. Select one of the questions and produce a piece of content that answers it. 
Identify the Search Intent
Once you have defined the keyword you are going to use, it's important to understand what people who are looking for this keyword want to know, which is their search intent. You can check that by analyzing the type of content on the pages that are ranked in the first positions.
It's important to align your content with the search intent to meet the audience's expectations. Besides, it increases the chances of having your page seen as relevant by search engines.  
On-Page SEO
Use the Main Keyword in the URL
To optimize your page for search engines, insert the main keyword of each page in their URL.
It indicates what the content is about, you are helping Google to understand the page is relevant for a specific keyword. According to a research made by Backlinko URLs that contain the keyword have a 45% higher click-through rate. 
Add Meta Description to Each Page
The meta description is a summary of what the page is about, and it appears below the title tag on the search result page. Write an attractive meta description and instigate the reader to click on the link to keep reading, and don't forget to include the main keyword of the content. 

Develop High-Quality Content
Certainly, the importance of creating high-quality content can't be left out of your SEO checklist. If you deliver content that has valuable information, is well-structured, and written in a way that is easy to understand, it's more likely that visitors will spend more time on the page, and have a good user experience.
All of this influences how Google perceives your page as relevant, ranking it better as a consequence. Another advantage is that good content gives credibility to your brand, helps to build trust, and stimulates people to engage. 
Use the Keyword in the First 150 words
The first 150 words of your text are highly relevant when the page is being crawled by Google. Make sure to insert the keyword at the beginning of the content to highlight what it talks about, that's an important SEO practice. 
Put the Keyword in the Title Tag
The title tag is the title of your page, which appears above the meta description on the search result page at Google. It's also important to include the keyword in this. It may seem like a small detail, but it matters when your page is analyzed and can help you to increase your position on the search engine results. 
Optimize the Images
The image sizes can affect how fast a page loads. Before adding images, make sure that you have reduced the file size to as small as possible without losing high resolution. Name the image describing them instead of using generic names such as numbers, this also helps with SEO.
Add Alt Text to Images
The alt text is a descriptive text about what is displayed on an image. It's a tool that makes content more accessible to people with visual impairments when they use screen reader apps. Therefore, it's very important to include alt text to every image you put on your website. Besides, it's good for SEO since search engines read the alt text. 
Link Building
Identify Link Building Opportunities
When your page is linked by high-authority websites it indicates to search engines that the page has relevant content. What you can do is search for websites related to your area, which aren't your competitors, and present to them articles from your blog that you believe would be interesting to add to their content.  
Insert Internal Links
Internal links are useful to show how one content is linked to another one. It helps search engines when they are crawling your pages and indexing them, enjoy this opportunity to enhance your SEO even more. 
Publish Guest Posts
Another strategy to have pages linking to your website is publishing guest posts. Look for websites that have something to do with the topics you talk about, and also that match your target audience profile. You can build partnerships with them and insert multiple links from your website into the guest post. 
Put the SEO Checklist in Practice
As you can see, there are several actions that enable you to improve your SEO. Use the SEO checklist to identify what you have already implemented on your pages and what you can start doing. This is going to help you to increase organic traffic, and reach a higher number of potential customers.
Like what you've read?
Sign up and try JivoChat for yourself!
It's free and only takes a couple of minutes to download.