SEO vs SEM: Learn the Difference Between Them
Jaqueline Corradi
Content Manager
SEO vs SEM, how can you differentiate these two terms? If you know a little bit about the digital marketing area, probably you have already heard about these concepts, which are very important to promote a brand. 
They are different strategies that can complement each other. But when should you implement SEO and when is SEM more effective? It's crucial to understand their particularities and the benefits each one has to offer, so you can plan marketing campaigns that are aligned with your goals.
What is SEO?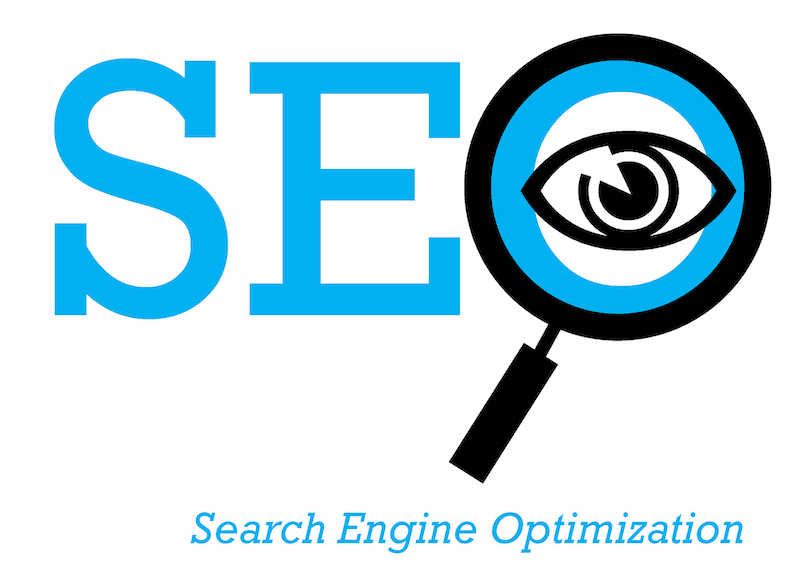 SEO is short for search engine optimization and it refers to every practice developed to make a web page rank better on search engines such as Google. The goal of SEO is to enhance a page so it will conquer the first positions on the search results for a specific keyword.
Google and other search engines crawl pages to index them on their search result pages (SERPS). They use several criteria to define which are the most relevant content to put them in order of importance in the SERPS.
Some aspects taken into consideration are the use of the keyword in the text,  the quality of the content, user experience, responsive design, and page load speed, for example.
SEO can be divided into 4 parts:
Technical SEO: it's about improving the structure of a website, for example, making it mobile-friendly and increasing the load speed. 
On-page SEO: refers to the actions taken on the page, such as customizing the URL, writing a meta description, and using headings. 
Content: it's essential to develop content that meets the search intent of the people who look for the keyword you are focusing on, otherwise the chances of ranking on the first results are very low.
Off-page SEO: search engines also analyze a website's credibility. When you are linked to other high authority websites, it helps to highlight the good quality of your content. 
When you appear on the first results for a keyword, you can conquer more visibility, increase your traffic organically, build authority in your area, and sell more.
According to Internet Live Stats Google receives 3.5 billion searches every day. By targeting keywords related to your business, you have the chance to reach several potential customers without paying for advertisements. 
What is SEM?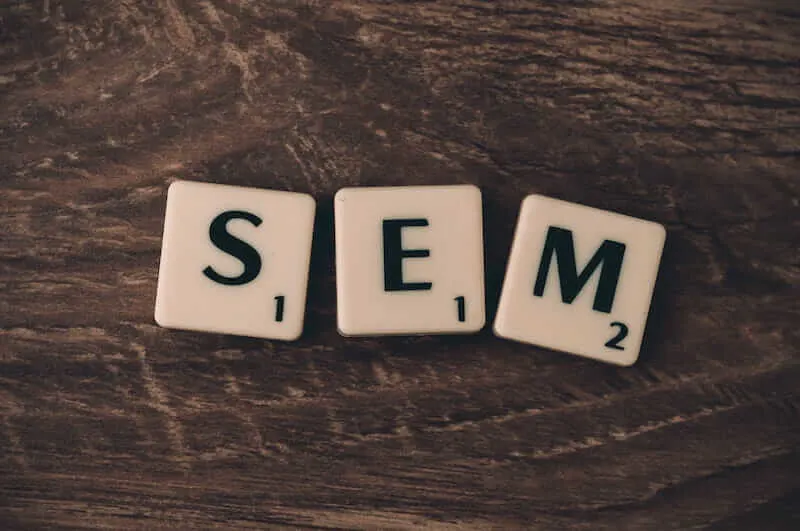 SEM, search engine marketing, is a concept that also englobes SEO, but it includes paid search advertising too, such as pay per click campaigns (PPC). Before the organic results, advertisements are placed at the top of the search result page, you probably have noticed that already. 
You are going to use tools such as Google Ads to set the advertisements. It's important to plan the campaigns thoroughly, starting by selecting the keywords.
You are going to set your goal, define the ad reach, it can be local or global, write the ad,  and set the budget. You will pay for the number of clicks the advertisement gets, once it reaches the budget, Google stops the publicity, so you won't pay more than you have established. 
SEM is a valuable tool to bring potential customers to your website since they were looking for a keyword related to your business. Besides, you can easily measure the advertisement result, analyze metrics like click-through and conversion rate, and identify the return on investment (ROI).
To place your ad, you need to bid on the keyword that you want to aim for, the value depends on how many companies want to advertise using the same keyword. If you offer the highest bid, your ad is going to be put on the top. But, the bid isn't the only factor that Google takes into consideration, the Quality Score is also very important. 
It's used to analyze if your ad fits what the person is looking for. The quality score is calculated based on the quality of your landing page, the click-through rate, and your Google Ads account overall quality score. 
SEO vs SEM Differences
While SEO is focused on optimizing pages to bring organic traffic, SEM focuses on increasing traffic through paid ads, that's the main difference between them. The time that each approach delivers results also differs.
SEO is a strategy that takes time. It doesn't mean that just because you applied all the SEO best practices on a page, it will rank in the first positions right after you publish, usually, that's not what happens. You need to have patience, continuously enhance your website, and conquer backlinks. 
On the other hand, with SEM you can place your page on the top of a search result page as your ad starts running, and see the traffic increase on the same day. You will have to analyze, though, how long it takes to have a good return on investment. 
It's also necessary to think about the SEO vs SEM costs differences. Although you don't pay to appear on the organic results of search engines, it would be a mistake to think SEO doesn't cost anything. 
After all, to develop content that is aligned with SEO sometimes it takes using paid SEO tools to search keywords and identify your competitors, such as Semrush, and Ahrefs. Besides, you may need to pay for a copywriter to develop the content, a designer, and acquire an image editor software, for instance.
With SEM, the cost of each ad depends on the cost per click and the number of people that are going to access the advertisement. However, it entails other investments too, for example, if you pay a professional to design the campaign. But, in this case, you have the reassurance that your link will be displayed on the SERPS, with SEO it isn't guaranteed. 
Another difference between SEO vs SEM is that with SEO you can achieve long-lasting results, once you have conquered a good position it's not necessary to make hug-investments to keep it. With SEM the same doesn't occur, you are going to get traffic through it, only while the ad is available.  
The click-through rate (CTR) of SEO and SEM  is different as well. According to Wordstream report, the average CTR in Google Ads is 3.17%. On the other hand, Sistrix research revealed that the average CTR for the first organic position in Google is 34.2.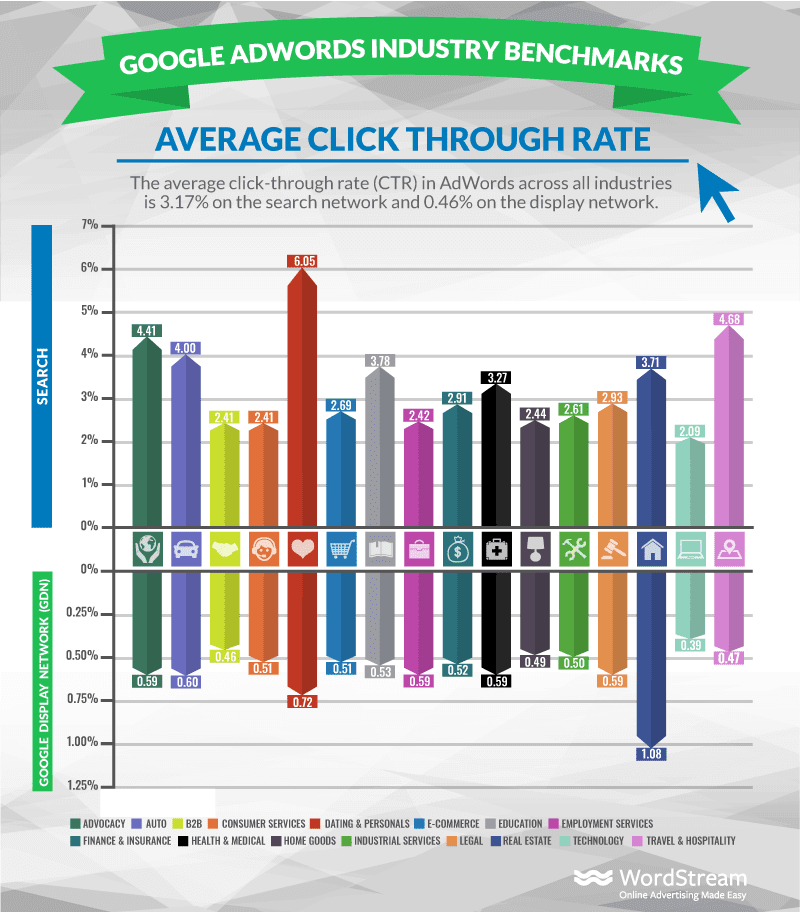 There is a considerable difference that shows how many people prefer to access the organic results and not the paid ones. They tend to believe that pages that are ranked by Google and not because they paid have more authority since they conquered this space, being approved by all the search engine criteria. 
But, this doesn't mean that SEM is less effective. If you create a compelling advertisement that grabs your target audience's attention, it's possible to have a higher CTR, conquer leads and turn them into customers. 
SEO and SEM Complement Each Other
Both SEO and SEM offer benefits, it's ideal to develop a marketing plan that includes the two approaches. You are going to assure fast results with SEM, but also get more credibility and authority as your pages grow organically.
One thing is similar in the two strategies, they rely on the use of keywords. To reach your target audience, it's necessary to research the keywords you are going to target. First, define who your target audience is, then identify what terms they are looking for in social media, and how you can provide valuable content that can solve their demands. 
It's possible to target different keywords with SEO and SEM. For example, you can use pay-per-click ads to announce your products, speaking to an audience that is already in the decision stage of making a purchase.
Then, you can use SEO to develop blog articles that focus on people who are at the beginning of the buyer's journey and guide them through each step with your content. 
If you have just launched your website, it's probably going to take some time until the SEO efforts you have applied show results. It's interesting to invest more in advertisers in the beginning, when you have conquered more authority in the area, then you can diminish the spending on ads. 
SEO vs SEM: Apply them According to Your Goals
When it comes to SEO vs SEM, a common doubt is when using each one. You should choose to invest in SEO strategies if you have a long-term goal, for example, you want your website to be known as a reference in your area. But, if you have a short-term goal, such as increasing the sales for the following month, the best would be to create pay-per-click campaigns. Analyze your company's priorities to choose how to implement SEO and SEM.
Like what you've read?
Sign up and try JivoChat for yourself!
It's free and only takes a couple of minutes to download.