Drive holiday sales with your website live chat
Holiday sales are one of the best opportunities for businesses to boost their conversions and increase brand awareness. However, product and service prices aren't the only thing you should leverage to attract more customers.
To stand out from your competitors and drive holiday sales in your ecommerce, you really should consider offering a free live chat on your company website.
In this article, we'll explain why providing a free communication tool for your visitors can positively impact your retention rates. Also, check out some of JivoChat's features that will boost your conversions.
Why live chat?
Before we can start talking about features, we must first share a couple of numbers and statistics regarding how effective free live chat for websites are.
Based on 99 Firms extensive research, we should highlight the following data:
79% of consumers prefer live chat because of the ability to communicate in real-time;

Chatters are 85% more likely to convert;

More than half of all chats come from mobile devices;

Live chat's satisfaction rates are at 92%, the highest among other customer service channels;

42% of businesses still believe customers prefer phone support;

And last but not least, 70% of customers prefer to talk to a human instead of an AI Chatbot.
Taking these numbers into consideration, it's easy to acknowledge that live chat is an extremely well-received customer service channel for online businesses.
But we know these numbers alone aren't enough to show you how live chats can help you drive holiday sales. Thus, let's talk about some of the most impactful features you can use when offering special deals and promotions.
Keep in mind that all of these features are available on JivoChat.
Use smart triggers to approach website visitors
Smart triggers is an extremely valuable feature offered by the best live chat software. It allows you to approach visitors with chat window pop-ups containing personalized messages based on which website session a customer is browsing.
Normally, smart triggers work alongside features that allow you to monitor and chat with visitors browsing your website. Because of this, you can easily set up different texts for each situation.
Here are a few examples of customized messages you can use:
"Hi! Do you have any questions about this product or would you like me to help you find the best deal?" - good for your home and product page;

"Hello, do you have any questions regarding the available payment methods or shipping costs?" - good for your checkout page;

"Merry Christmas! With our holiday promotion, you'll be able to find products for 20-50% off!"

"Welcome! Be sure to check out our special Black Friday deals for smartphones!"
This allows potential customers to instantly recognize your live chat and understand that they don't need to leave your page to receive assistance.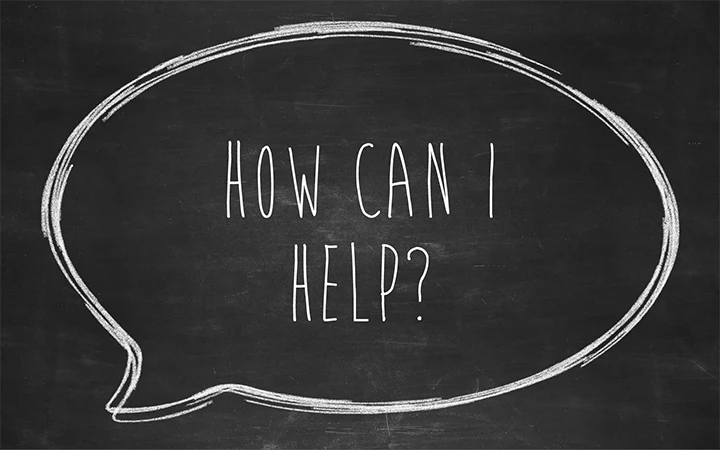 Reply immediately to retain visitors
Even if you don't have access to advanced features, any free chat for websites will allow you to reply to your visitor's questions instantly.
Remember that the top 1 reason shoppers prefer live chat over other customer support channels is the fact that they can get immediate replies from your team. Thus, be sure to offer the minimum possible response time.
According to Hubspot, customers expect answers within 10 minutes, but with a live chat, you can make your first response time be as fast as 48 seconds, on average.
Especially during holiday promotions, it's important to keep in mind that your competitors will also offer special deals, so being able to quickly answer any question or solve problems from customers directly from within your ecommerce website makes a huge difference.
Integrate it with other platforms
The best free live chat, such as JivoChat, will allow you to integrate other solutions to it, such as your email marketing tool, CRM system, as well as other customer service channels and applications.
Doing so allows you to boost your team's efficiency by using automation, such as instantly transferring customer data acquired through chat to your CRM lead base.
Also, with JivoChat, you can integrate your website live chat with Facebook, Telegram, and Viber. This allows your team to keep track of communications coming from other messaging apps and social media.
Provide customer service from anywhere
During holiday promotions, it may look daunting to leave your office when you consider how many potential customers could need assistance while you're away.
However, it's very easy to solve this kind of situation. For instance, JivoChat allows you to keep chatting with customers from anywhere through the use of its chat app available for iOS and Android.
Offer callback as an alternative
Even though most customers will prefer to get in touch with your team through chat, that doesn't mean you shouldn't offer alternatives, especially to customers that want to call your company.
In this case, you should consider offering a callback tool as an integrated alternative to your live chat.
With it, your customers won't have to wait in line and stop browsing your website when calling you. Instead, visitors can easily provide their phone number and request your team to call back as fast as possible.
Being an omnichannel customer service solution, JivoChat also offers an integrated callback tool, as well as the ability to set up your business phone to use alongside your free website chat.
Boost your holiday sales with a free live chat for websites
We hope you were able to see the benefits of leveraging high-quality customer service to drive sales whenever offering holiday promotions.
If you're looking to engage customers, there's no reason to wait for the next holiday to install a live chat on your ecommerce. Do it now and set your brand apart from its competitors.
You can install JivoChat on your website for free and start chatting and converting visitors into customers right now.
We wish you happy holidays and more sales!
Like what you've read?
Sign up and try JivoChat for yourself!
It's free and only takes a couple of minutes to download.