May 12, 2022
updated October 6, 2023
Reading time ≈ 7 minutes
Jaqueline Corradi
Content Manager
If you are a startup founder or have a leadership position in one and are looking for ways to improve customer experience and management processes, using a CRM for startups can help you. CRM software provides several solutions to optimize tasks in different sectors of a company, prevent errors and save time.
CRM (customer relationship management) will be a useful tool to centralize the data about your customers and keep track of the interactions with them. You can develop workflows, allowing your team to know better how to organize their daily activities, and also build a personalized customer journey inside your startup by analyzing the CRM reports. 
Brevo enables you to organize all your customer relationships in one place. It isn't necessary to install anything on your computer, you can sign up for free on the website, then upload your contact information and start managing the interactions. 
It's possible to store notes from previous calls and meetings, documents, and other important files, and save everything in the CRM contact profile. Then, if someone on your team is going to send a message to one of your startup customers, they will have access to the whole history of the conversation, simplifying the process. 
Once you have uploaded the contacts, you can divide them into different categories based on similar characteristics, such as the source of acquisition or the stage on the buyer's journey. To manage your team's activities, you also have the option to create tasks for them in the CRM and include a deadline.
Highlighted features:
Easy-to-use
Centralize all of your contact information
Organize your contacts based on similar characteristics
Create tasks for your team
Include deadlines
Automate follow-up emails
Pipedrive figures as one of the best CRM for startups for several reasons, it provides an easy-to-use platform that allows you to create pipeline stages according to how the sales process happens in your company. It's totally customizable, you can adapt it to your business model and workflow. 
Use Pipedrive to keep track of deals, add information about each one of them, and signalize when there is a deal that needs more attention. The platform enables you to automate multiple tasks as well, you can set triggers and desired actions, auto-nurture leads, and send personalized emails automatically. 
To keep track of important KPIs (key performance indicators), the CRM provides several reports and insights. You can add custom fields to your reports and see all of the main KPIs in one place. Besides, you can set individual, team, and company goals too. 
Highlighted features:
Create pipeline stages
Customizable
Intuitive design
Contact management
Automate tasks
Insights and reports
Task management

With Freshsales, it's going to be much easier to spot opportunities and close deals as you can centralize all the information about customers and leads in one place. In the activity timeline, your sales and marketing team can check the context of the interactions to understand better how to approach each person, and also get to know the customer behavior. 
The predictive contact scoring points out opportunities as well. Customers are able to get in contact with you through multiple channels, including telephone, email, chat, and SMS, and you are going to manage all the conversations using the Freshsales dashboard.
The platform counts on artificial intelligence as well, and they use it to send you personalized insights. To collaborate with your team, enjoy the integration with Slack.
Highlighted features:
Activity timeline
Predictive contact scoring
AI-based deal insights
Slack integration
360º customer view
Automated sales campaign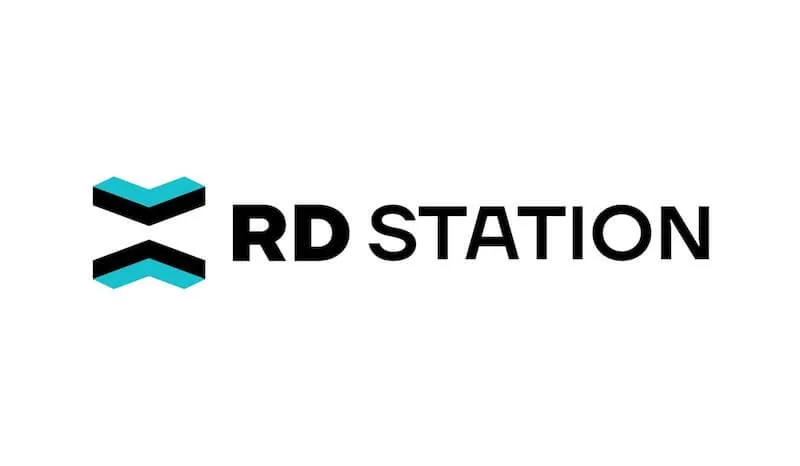 RD Station is a CRM for startups that offers you efficient marketing and sales tools. You can connect pages, forms, WhatsApp, email, and much more to the platform to capture contact information, and develop a personalized journey for each person. 
To identify the best sales opportunities, monitor the customers' and leads' actions, including the messages they send you, pages visited and emails read, for example. Define criteria to prioritize contacts who are prompt to make a purchase.
To help you understand the CRM and get your team on board, you are going to count on a team of RD specialists,  technical support, step-by-step guides, video tutorials, and other educational content. 
Highlighted features:
All-in-one tool
Create personalized journeys
Monitor each contact
Identify opportunities
Customer support
Zoho CRM has a simple interface, which makes it easier to learn how to use all the features it provides. You can import all your data from spreadsheets or migrate from another CRM system with no hassle. It also offers training programs to help you get started. 
It allows you to unify all the customer channels in one platform, such as telephone, email, social media, and live chat. When a lead or a customer gets in contact, the CRM software sends a real-time notification, preventing missing opportunities. You have the option to automate different tasks as well and add conditions to trigger actions. 
Enjoy the analytics feature to make data-driven decisions. You are going to receive reports with KPIs to help you measure performance, manage your team, and identify what needs to be done to improve productivity and increase profit. Use Zia, the AI-powered sales assistant, to get advanced lead and deal predictions. 
Highlighted features:
Reach customers across every channel
Get real-time notifications when customers interact
Automate tasks
Real-time reports and insights
Track KPIs
AI sales assistant
Bigin is a CRM developed thinking about small business needs. You can easily manage all of your prospects' and customers' information and keep a timeline of every interaction with them. To organize and identify the stage of the buyer's journey each contact is, you also have the option to create multiple pipelines. 
In the dashboard, you and your team are going to have an overview of the sales pipeline, enabling you to identify opportunities and the tasks that are priorities. Bigin provides multiple CRM templates for different types of business, too, you can pick the one that fits your company better, and use it to organize the data. 
You are going to have a complete view of your customers, from emails to activities to deals. This way, you won't lose time looking for their information, and the communication becomes much more efficient. Schedule workflows and automate actions based on triggers and conditions you have set. 
Highlighted features:
Engage prospects
Manage pipelines
Close deals
Ready-made templates
Get complete customer context
Built-in telephony
Automate tasks
How Using a CRM for Startups Can Benefit Your Company
Organize Processes
When you choose to use one of the best CRM for startups, certainly you are going to be able to organize the activities of your sales and marketing team better. By having the customer interactions centralized in one platform, it's easier to organize the tasks and assign them. With the KPI reports, you are going to have a better understanding of the processes inside the company to know how to implement new actions to improve them. 
Improve Teamwork
Everyone in your team will be updated about all the interactions with prospects and leads, which facilitates them to help one another and work together. If someone needs to assist a customer that was talking with another employee, all they need to do is check the history to know how to continue the conversation, for instance.
If a team member needs help they can send the customer activities to a coworker who will quickly be able to have an overview of the situation. 
Enhance Productivity
Productivity is very important in all sectors of a startup and, with the proper CRM, you can save time by automating tasks. This way, you and your team can focus on what really matters, developing new sales and marketing strategies, for instance. 
Increase Revenue
With the tools that the best CRM for startups offers, you avoid missing opportunities because it's easier to keep track of customers and identify when they are about to close deals.
The analytics tools enable you to have a better understanding of the sales process and see what needs to be changed. By knowing better the customer behavior, you have the opportunity to develop more efficient actions and sell more. 
Choose the Best CRM for Startups 
List what are your priorities when looking for the best CRM for startups. What features do you need, and what is your budget? Answering these questions will help you to select the right platform for your company. Also, pay attention if the CRM is easy-to-use and offers an intuitive dashboard, which will facilitate your team to get used to the new system.
Photo Credit: DLX MEDIA
Like what you've read?
Sign up and try JivoChat for yourself!
It's free and only takes a couple of minutes to download.