How to Become a Successful Video Editor and Edit Videos Like Pro
September 18, 2023
updated September 29, 2023
Reading time ≈ 7 minutes
Gaurav Sharma
Gaurav Sharma is the founder and CEO of Attrock,
Video content has grown to become the most preferred content format by online users. With attention spans declining, online users prefer video over other forms of content because it's easy to digest.
To connect effectively with their audience online, brands should prioritize video content in their marketing. However, hiring an experienced video editor can be out of the reach of many businesses.
But do you know that you can easily create your own and cut marketing costs for your business?
In this article, I will show you how to become a successful video editor and edit videos like a pro.
Benefits of Learning How to Edit Videos Like a Pro
Video is a powerful and engaging medium for conveying brand messages and promoting products. 
A recent study found that a whopping 91% of brands use video as a marketing tool.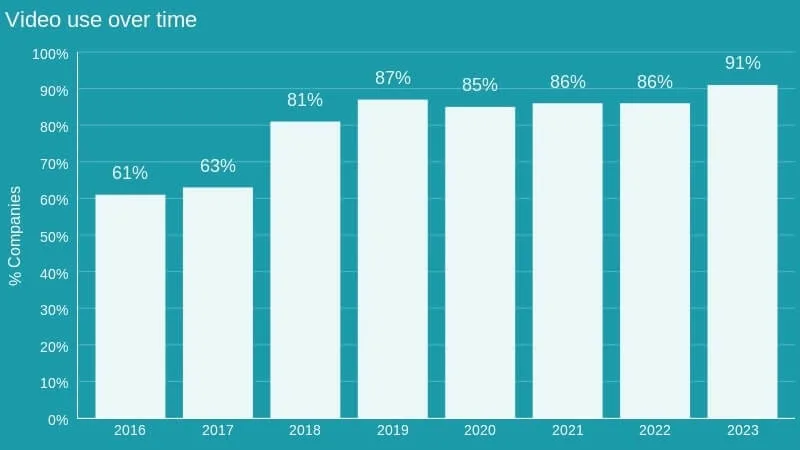 Image via Wyzowl
By working to become a successful video editor, you can join all these marketers who are using videos to effectively promote their products and services online. 
The reasons given by the marketers who don't use video marketing include not having time to make and edit videos, not knowing where to start creating videos, and feeling that video creation is too expensive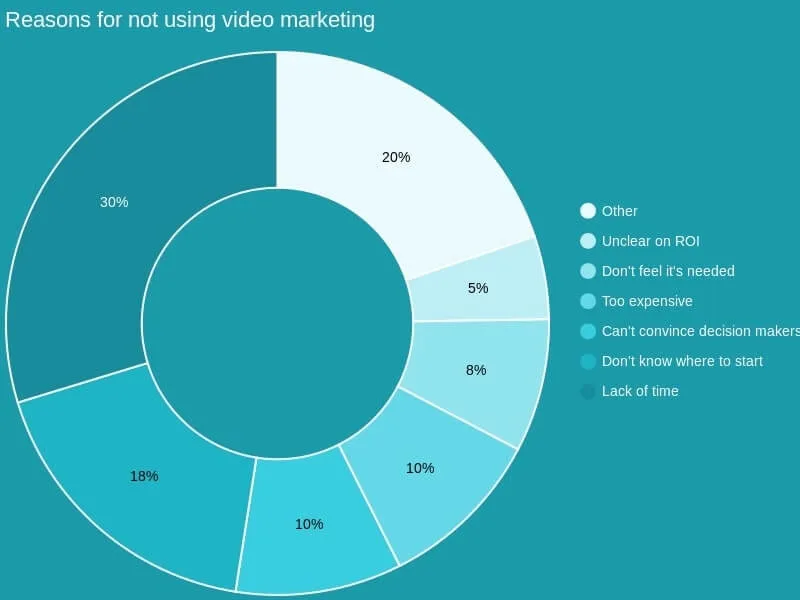 Image via Wyzowl
Fortunately, the best video editing tools are affordable and easy to use. These can help you create professional-looking videos in minutes. 
Now, let's take a look at the benefits of video creation and editing for marketers.
Easy to Learn
You don't have to worry that professional video editing is complex and time-consuming. Many video editing tools have simple editing functions that are easy to grasp. 
Most tools also provide plenty of resources to help you become a successful video editor. Besides that, they also come with pre-built templates, stock footage, and audio to help create appealing content.
Great ROI
Learning how to edit videos has a high ROI for marketers. When you become a successful video editor, your digital campaigns will be more successful because video content is more engaging. 
For example, you can create captivating animated commercials that drive users to your website, without hiring a professional or an expensive external video production team. This will keep your marketing costs low and further increase your ROI.
Improves Your Brand Image
Professional-looking videos make your brand more appealing to customers. Such videos will help you earn the trust of your target users and communicate your ideas in an engaging manner.
In today's competitive landscape, this could be the difference between capturing a loyal customer base and getting lost in the crowd.
Freedom to Create Content
When you become a successful video editor, you'll be free to create video content to promote your brand at any time. You can easily shoot a video with your phone and edit it using a video editing app that's available online. 
You don't need to waste time hiring a professional, explaining the assignment to them, and waiting as they edit the video to your liking. 
7 Tips to Become a Successful Video Editor
Becoming a successful video editor requires time and effort. You need to keep trying till you become proficient at it, so keep that in mind as you embark on this journey.
Here's everything you need to know on how to become a successful video editor and edit videos like a pro.
1. Pick the Right Tool
The first thing you need to do to become a successful video editor is to choose the right tool. There are many video editing software and you need to find one that best matches your needs.
Check if the tool has all the features you need to create high-quality videos using the right video creation tools available online. Check if it has filters, effects, stock visuals, backgrounds, and other advanced video editing capabilities. 
However, bear in mind that the more premium features a tool has, the more expensive it will be. But since you're a beginner in this field, you should avoid the expensive tools and choose a free video editor with decent features. 
2. Learn the Basics of the Tool
After choosing a video editing software solution, you need to take time to learn how it works. Mastering the basics of your chosen tool gives you a solid foundation for creating quality content.
From there, you can advance your skills and take on complex video editing tasks. 
To build your skills, check online tutorials for your chosen tool. The tool vendor probably has a YouTube channel and this should be your first stop for expert guidance. 
The key concepts and skills you should focus on learning at this time include:
The tool's layout and interface
Importing footage and footage size limits
Basic editing techniques like cutting, trimming, and changing video speed
Adding effects and transitions
Color correction
Exporting the final video
3. Learn the Shortcuts
For you to become a successful video editor, you must learn the keyboard shortcuts of the tool you're using. Video editing can be time-consuming and learning appropriate keyboard shortcuts will help you save time and complete projects quickly. 
Most tools give users options of the shortcuts they can use to accomplish certain tasks. Learn and practice the basic shortcuts and advance to the more complex ones as you get more experience.
Besides helping you save time, keyboard shortcuts give you more touchpoints to edit your footage, resulting in better-quality videos. 
4. Practice Regularly
According to Wyzowl, 41% of marketers who used video content for marketing for the first time in 2022 said they did so because it had become easier to make videos in-house.
Image via Wyzowl
By devoting time to practicing regularly, you will refine your skills and become a successful video editor. Making time to experiment with different skills will not only help you build your confidence but also empower you to find your own editing style. 
Some ways to gain hands-on video editing experience include:
Creating your own videos with different effects
Volunteering to edit videos recorded by other people
Joining online video communities and working on joint projects
Following experienced video editors online and studying their work
Working on personal video projects allows you to gain experience without pressure and hone your skills. 
5. Learn How to Use Technology to Simplify Your Work
Traditional video content creation involves recording raw footage and refining it using video editing software. However, technology has simplified video creation, allowing you to create high-quality videos in a few steps.
For example, you can use AI-text-video-generators to create simple visuals to enhance your video content. These tools are easy to use and will save you a lot of time creating marketing videos for your brand.
Learn how to use the various advanced features of video editing software and simplify your video editing process.
6. Think About the Desired Outcome Before Filming
To succeed with video production, think about the desired outcome even before you start filming. This will help you figure out how to plan your shots to achieve the desired results.
For instance, you'll know which angles to use when filming and how to light up the scene for the best video quality.
You should also consider shooting extra footage while filming. Capture different shots of each scene as you explore different angles, camera movements, and perspectives. 
This will give you many opportunities to edit your video later on for the best results. 
7. Learn the Essential Terminology
Whether you're a beginner or an expert in video editing, you should understand the popular terms used in the industry. This will help you communicate effectively with other professionals and clients when working on a project.
To a beginner, some of the popular terms used in video editing can be impossible to figure out without research. So, take time to learn these times and how they apply to video editing. 
Some popular terms you should learn include:
J cut
L cut
Jump cuts
Montage
B-roll
Cutaways
Bitrate
Aspect ratio
Frame rate
Once you become a successful video editor, these terms will help you showcase your expertise and collaborate with other professionals.
Conclusion
Learning how to edit videos is a crucial skill for marketers. You will be able to create professional-looking videos in minutes to promote your brand online.
It will also help you reduce your marketing expenses since you won't have to hire a video editor to create beautiful videos for you.
Use the tips highlighted in this post to become a successful video editor and edit videos like a pro.
Like what you've read?
Sign up and try JivoChat for yourself!
It's free and only takes a couple of minutes to download.