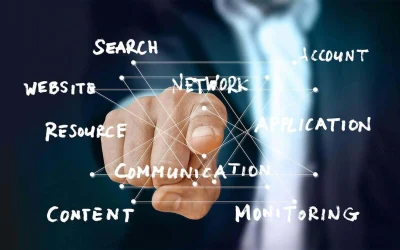 How to Make a Website from Scratch
Reading time ≈ 13 minutes
Jaqueline Corradi
Content Manager
If you are starting a new business or investing in your company's growth, learning how to make a website from scratch is fundamental. After all, having a website is no longer a differential, but a necessity for most businesses, regardless of the sector you are in. 
A website is your address online, a place where your potential customers can find information about you, and know more about your products and services. It gives you credibility and also can help you reach more people. 
Besides, if you don't have a website you may fall behind your competitors, which are conquering a space that you could be filling as well, and using the internet to show what your company has to offer, and how you differentiate yourself.
Search for products or brands on Google before buying has become a habit for millions of people. If you don't have an online presence, you are losing opportunities.
It doesn't mean you have to sell online, although that's a possibility too, you can use your website to develop brand awareness and make it easier for customers to get in contact with you. 
And, if you think you need to hire a team to build a website or be an expert in coding and design to do that, we have good news for you: making a website from scratch is much simpler than you imagine. There are several website builders that will help you with that. 
1. Define Your Website's Goal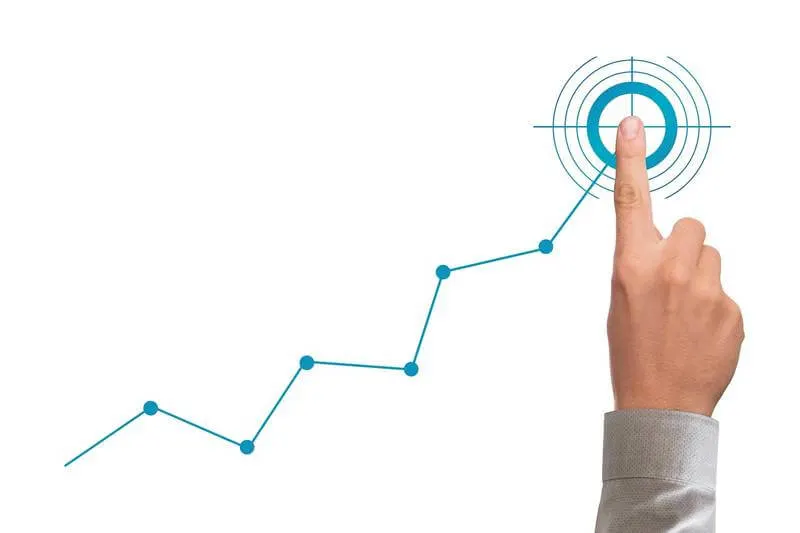 The first step on how to make a website from scratch is to define its purpose. For example, do you want to showcase your projects, create an online store, present your company's history, straighten the relationship with your customers, or reach a new audience? 
Make a list of your goals, this is going to be the basis to start designing your website. Once you know what you aim to achieve, you can make an assertive plan of its structure, design, sections, and content. 
With your objectives in mind, create a draft of your website, and write down the main message you wish to transmit. What aspects of your brand do you want to highlight on the website?
How do you want your company to be perceived? Break down your brand into separate elements, it will help you to visualize how to put them on the website. 
2. List the Pages You Want to Put on Your Website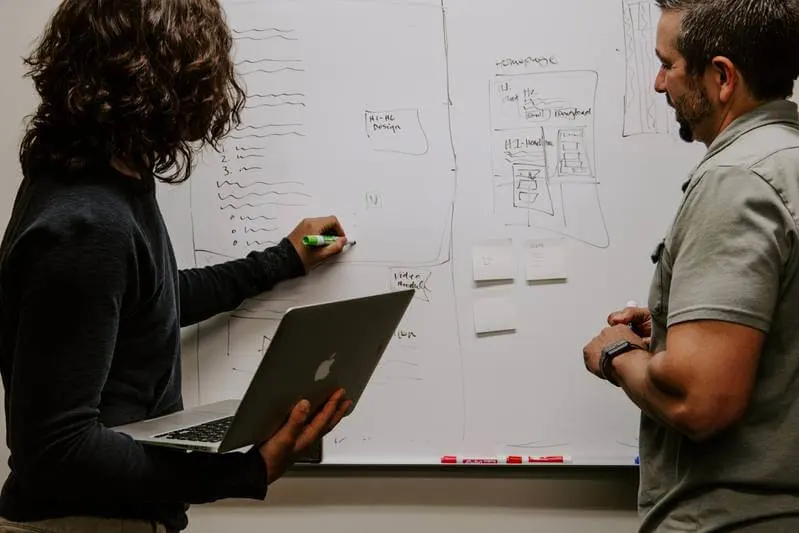 Now that you have clear in your mind what is the objective of your website, it's time to decide which sections you will include on it. If you intend to sell online, certainly, one of the sections will be an online store, which requires a plan of its own. 
The home page is something that every website requires and it's commonly the entrance door to the website. To give a good first impression and instigate visitors to keep navigating, it's to think carefully about the elements you are going to put on it. 
Present your brand clearly and objectively and organize the menu so visitors can easily find the sections they wish to go to. Your brand's visual identity needs to be strong on the home page and in sync with all the other sections to create a coherent image. 
Other common sections on a company website are the "About us", where you will present the brand's history, which helps to give credibility, and "Contact", where you will insert the information about how to get in contact with your company. You could also insert customer testimonials, which is a strategy to build trust and authority too. 
If you desire to foster the conversation with your target audience, even more, it's interesting to have a blog section as well. It allows you to post articles about subjects that speak to your target audience's pain points. 
Besides, it's possible to develop posts for different stages of the buyer's journey. Having a blog enables you to implement SEO strategies as well by targeting specific keywords that are relevant to your brand and highly searched by potential customers, increasing the chances to have your pages appearing on the first search result pages of search engines like Google. 
Sections you may include in your website: 
Blog
Portfolio
Online Store
Photo Gallery
Contact
3. Research the Market and Competitors
To build a website that is going to perform well, you need to know what your target audience is looking for, and also what your competitors offer to them. Use the information you already have on your customer base, what do you perceive as their pain points?
How can your website help them to solve their demands and to show your products or services' values? When you have a deep understanding of your customers, it gets easier to identify the type of call to action they find compelling, what content to publish, and also to choose the best design.
Build your website having their needs in mind. If you don't have research with sufficient information about your target audience, that's the moment to invest in them.
Also, it's necessary to know the websites you are going to compete with. Make a list of your main competitors, and navigate through their pages. What features do they offer? Do they have an online store or a blog? Take a look at their comments section, are customers satisfied with those websites?
Once you get to know the websites, you can develop ideas on how to differentiate your website. Think about strategies that can call attention to your pages.
Invest in showing what your brand has to offer to customers, and this includes not only the products themselves but providing a great user experience and amazing customer assistance, for instance. 
4. Discover Design References
To learn how to make a website from scratch, you need to figure out what appearance you want your pages to have.
To help you with that, the main tip is to research, go through multiple websites, check out what are the latest trends when it comes to website design, and analyze what has to do with your brand's visual identity.
Take a look at Pinterest, you can create folders with layouts and other references  that inspire you. Also, if you access website builders' pages like Wix, SITE123, and WordPress, you will find several templates to explore and discover which one match your website style. 
One of the advantages of using a website builder is the option to use a layout that has been made by experts in design. You just need to select the one you prefer and customize it. Once you already know the layout you are looking for, it's going to be easier to decide which to use. 
5. Select a Website Builder and Host

If you don't want to code a website, the best solution to create one is to use a website builder. Because they take care of the coding part and also facilitate the design process by providing an easy-to-use editor. 
Usually what you will have to do is select the template you like, then customize it with the drag-and-drop editor that allows you to change the color palette, choose different font types, add images, videos, texts, animations, and other graphic elements.
You can organize the items as you prefer by dragging, positioning, and resizing them. There are several website builders available with multiple plan options, and most of them already will host your website, so you don't have to use different services.
When choosing the best website builder for you, make a list of the features you wish the platform to offer, for instance, if it provides a content management system (CMS), and an intuitive dashboard.
Define your budget, and check the one that fits your needs and the price is under the limit. Many website builders provide a free-trial period, enjoy it to make sure you are choosing the right one, test its tools, and make sure you and your team find the platform easy to manage.  
Website builders and hosts you can choose: 
6. Create a Domain Name
The domain name is the address of your website, such as "www.jivochat.com". It's what people will type in their browser to go to your home page. For that reason, it should be related to your company's identity, the most common is to use the brand's name if there isn't any other website registered using it.
When you use a website builder, often it offers you the option to have a free domain, but it comes with the platform's name, for instance, "www.companyname.wix.com". It's a solution if you don't want to buy a domain, but it's an address that is harder to remember. 
The best option would be to use an address like "www.companyname.com". It's short and simple, and your customers won't have trouble keeping it in mind. Avoid using words that are difficult to spell, numbers, and special characters. Just take a look at the websites you visit, most of their addresses follow that pattern. 
7. Start Designing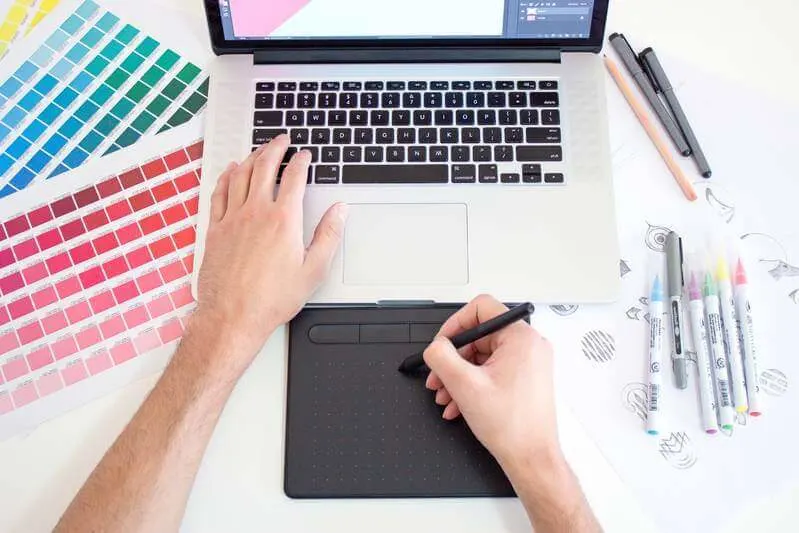 Now that you have your website planned, you know the design references you want to use to create it, and you choose the best website builder for you, it's time to work on the web design. During all this process keep in mind that the layout and all the elements of your website need to be in sync with your brand's visual identity.
It's important that when someone visits one of your pages, they can recognize your brand even without reading its name. What are the main visual elements that characterize your brand beyond the logo? 
Do you have a brand's manual? This will help you with the design. If you don't have one yet, enjoy the opportunity to make it, then, every time the website is updated or you are going to create a marketing campaign, people can check the manual to apply your brand's visual identity correctly.
Think about the user experience when designing the pages on how to organize the content and visual elements to grab visitors' attention to the main message.
Be careful not to add too much information, and make the design tiring to the eyes. Pay attention to the readability as well, the contrast with the background and font color mustn't make it difficult to read. 
8. Develop the Content
Just as important as the design when the subject is learning how to make a website from scratch is the content. When people visit your website, to instigate them, and make them want to keep navigating through the pages, it's essential to offer high-quality content.
To do that, consider what your target audience's demands are, and research the topics that they are interested in.
For example, if you opt for having a blog, it must be updated regularly with articles that deliver relevant and accurate information. Create a posting schedule with how many times a week the blog will be updated and the subjects that will be approached. 
If you will have an online store, pay close attention to the content on the products page. Publish high-quality photos of the products, and write complete descriptions about them, so the customer can know exactly what they are buying, this will avoid having a high return rate. 
Your customers can help you create the content as well, for instance, by enabling them to rate the products and leave comments. This gives credibility to the page and helps others with their decision to make a purchase. 
9. Implement SEO Best Practices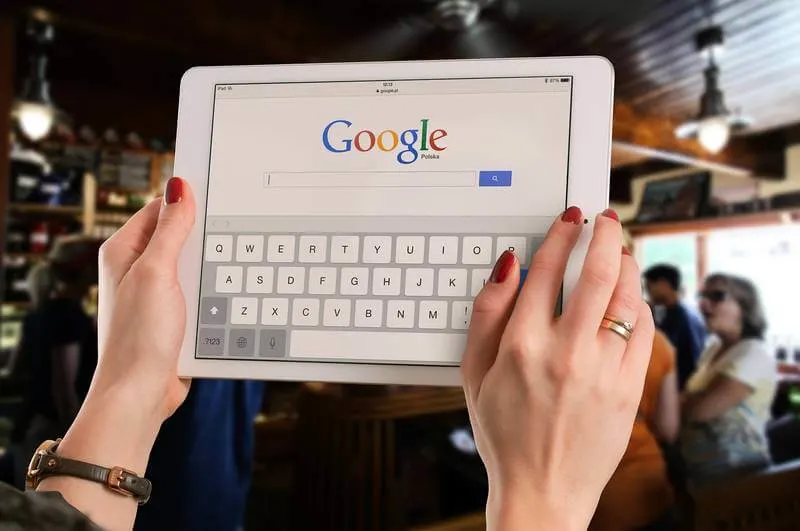 Nowadays, releasing a website isn't enough, it's also important to think about how to promote it to gain visibility, build brand awareness and become known by your target audience. One way to do that is to invest in marketing campaigns, for example, with paid ads on social media and different types of websites. 
But, it's possible to conquer organic traffic without advertising by implementing SEO best practices. What does it mean? Search engines like Google rank pages according to their relevance related to specific keywords, so when people look for a term, the most relevant pages appear on the first page. 
For example, if you want to buy the newest book released by your favorite author, then, you type the title at Google, and it shows the bookstores where you can buy it online. People tend to click on the first organic result that appears, increasing the organic traffic of the website and also the sales. 
To appear on the first search results page, there are some practices that you can apply:
Research keywords that are relevant to your target audience;
Develop high-quality content using these keywords;
Customize URLs with the keywords;
Add alt text to images;
Use a responsive design;
Customize page titles;
Provide a good user experience;
Make sure your pages load fast;
10. Review and Publish
Once you have finished building the website, before launching it, go through every page to review the details. Check if the texts are written correctly, if the buttons and other features also are functioning properly, and if there isn't any element misplaced.
Navigate through the website as if you were one of your customers, and make sure it provides an amazing user experience.
After it, then you are ready to press publish and go live. It's time to start developing marketing strategies to promote your website, link your website to your social media pages, and notify your followers when there is a special sale on your online store or when a new blog post is released, for instance. 
11. Keep your Website Updated
If you think the job is done after launching the website, that's certainly not the case. The digital world is changing constantly and it's necessary to keep track of the new trends to know how you can improve your pages to always offer the best user experience.
Organize your team so there is someone responsible for constantly updating the content, whether it's to publish new blog posts, update the ecommerce, answer comments, or modify the design when needed. 
An ecommerce, for instance, requires constant attention. You can count on CRM software (Customer Relationship Management) which will help you automate many tasks.
But even so, it's fundamental to think of strategies to boost sales and assist customers. For example, creating seasonal campaigns to promote products on the website. 
12. Pay Attention to the KPIs
How to know if your website is performing well? Based on the website goals you have defined, you can set the key performance indicators (KPIs) that you and your team are going to use to evaluate the website results. Some of the KPIs, you can include in your analysis are:
Traffic rate
Sources of website traffic 
Conversion rate
Bounce rate
Time on site
Enjoy the Tools Available to Make a Website from Scratch
Learning how to make a website from scratch is no longer a task that requires design or coding skills, so, benefit from it.
The fact that there is multiple software like website builders, content management systems, and customer relationship management, makes it much easier to create a website, and edit and maintain it, including an online store.
Explore the options you have, analyze according to your company's budget, and use the internet on your behalf to expand your business.
Like what you've read?
Sign up and try JivoChat for yourself!
It's free and only takes a couple of minutes to download.