12 tools for online collaboration
December 22, 2016
updated May 22, 2023
Reading time ≈ 6 minutes
Clayton Quist
Customer Service Genie
Organising your routine and having an environment in which it's easy to communicate with collaborators and partners is essential, especially around important dates like Black Friday and the festive season. There are a huge number of apps and different communication and organisation methods out there, in all shapes and sizes and at all different prices. To help you decide, we've picked out 12 tools for online collaboration and workload management that will make a difference to your daily routine. Check them out!
1. Jivochat
Although Jivochat's focus is communication between your team and visitors or clients, our online chat isn't limited to this. In addition to the features already mentioned, Jivochat also lets you transfer a client to another operator, essential if you need specialised customer service.
Jivochat also offers an internal chat, which lets your customer service team discuss a case without needing to leave their desk or use another application. Find out more about Jivochat.
2. Todoist
One of the most popular productivity apps out there, this tool is one of the most useful for general routine management, although it doesn't allow for online communication. This app lets you create to-do lists, separated according to project type and date.
You can use your personal account both to coordinate your own projects as well as for your company's team projects, as it lets you set team tasks. On the other hand, the tasks will have to be discussed and agreed upon using another app. Click the link to find out about Todoist.
3. Wake
Wake is a special platform for people working in design. It makes sharing images easy, whether they're screen shots, finished work or drafts, without needing to leave the software you're using to edit an image.
It also lets you send screenshots using its iPhone version, letting you share notes or instructions that you want to send to your team. Find out more about Wake on their site.
Have a look at: 10 reasons live helper chat is the best type of customer service
4. Slack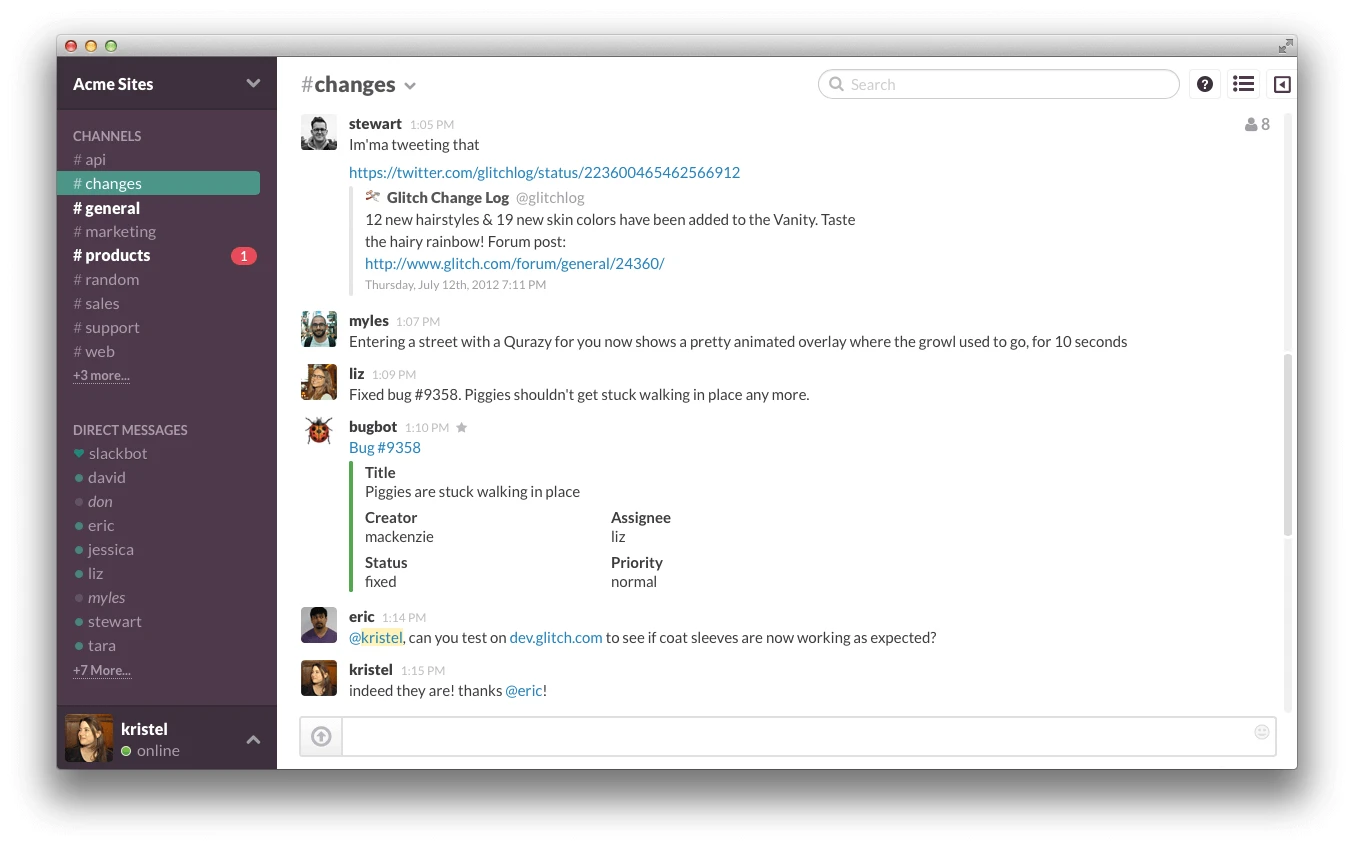 One of the online collaboration tools that has gained most ground recently, Slack is a messenger for computers and mobile devices that are exclusively dedicated to work. This helps to avoid a collaborator ending up mixing personal conversations with work ones, as happens with WhatsApp, for example.
You can share archives, images and voice conversations and divide chats into groups. Meetings are not yet possible but they will be in the near future. Find out more about Slack.
5. InVision
Another platform also dedicated to design professionals, the aim of InVision is broader than Wake's. Its main motivation is to avoid professionals ending up using too many applications, which can end up having the opposite effect to that intended, that is, getting in the way of productivity rather than improving it. The tool lets you edit prototypes and collaborate online, and it also has project management features.
Click on the link to find out more about InVision.
6. Trello
The proposal and layout of Trello is ideal for marketing professionals, especially those who work with content. Managed through cards and lists, and every task can be assigned to a list regarding a specific project, then stored on a card. You can upload archives and add comments and tags, however you prefer.
The software also has versions for mobile applications, which can be synchronised and used with any device. Find out more about Trello on their official site.
Don't forget to check out: 9 WordPress plugins for your ecommerce
7. Active Collab
This is another of the applications that cover all aspects of online collaboration and management of tasks and projects. Active Collab works on an online cloud and you don't need to download it. If your business needs confidentiality and can't be hosted on the cloud, you can pay a fee to have it installed on your business' servers.

Active Collab lets you monitor the progress of projects and daily tasks, letting you organise different teams' jobs, as well as providing metrics for future evaluation. Find out more about Active Collab's services.
8. Evernote
Considered by many to be the definitive productivity app, Evernote started out as a synchronised notepad, but today it has huge numbers of functions. Through this app, you can share notes and documents with team mates and create to do lists, amongst many other things. One of the main features of this software, which has received praise, is its efficient search and organisation mechanism, which helps you find even the oldest documents which you'd forgotten all about. Find out more about Evernote.
9. Paymo
Aimed at small and medium sized companies, the project manager Paymo has various different types of graphics to help with your businesses project. One if its advantages is that it offers ready-made themes that can be used from the word go, letting you test and adapt the theme as you discover the features of the app, which you can also personalise. Find out more about Paymo.
Have a look at: 10 best CRM tools
10. Habitica
A perfect alternative for those who want to test different approaches when carrying out projects. Acting more like a tool for to-do lists, like Todist, it lets the user create an avatar and awards them with virtual money, which can be used to personalise the avatar, amongst other prizes. Not completing tasks means incurring penalties in the virtual environment.
You don't play alone, you can put together teams to go on adventures and defeat monsters, who are harmed every time you complete a task on your list. Click here to find out how Habitica works.
11. Pinnery
With features similar to those of Trello, Pinnery is a tool dedicated to organising tasks involved in a project. It lets you create columns separated into colours, the classification of which the users decide, and cards, so that tasks are clear to the teams involved. It's also possible to add comments and documents to these cards. Find out how Pinnery could help your business.
12. Facebook Workplace
The recently launched Facebook Workplace is a version of the social network aimed only at companies. Separate from personal profiles, accounts are created by the company who give access to their employees. The tool is especially useful for sharing content relevant to the company's area, and for internal communication, whether general or aimed at one user or team.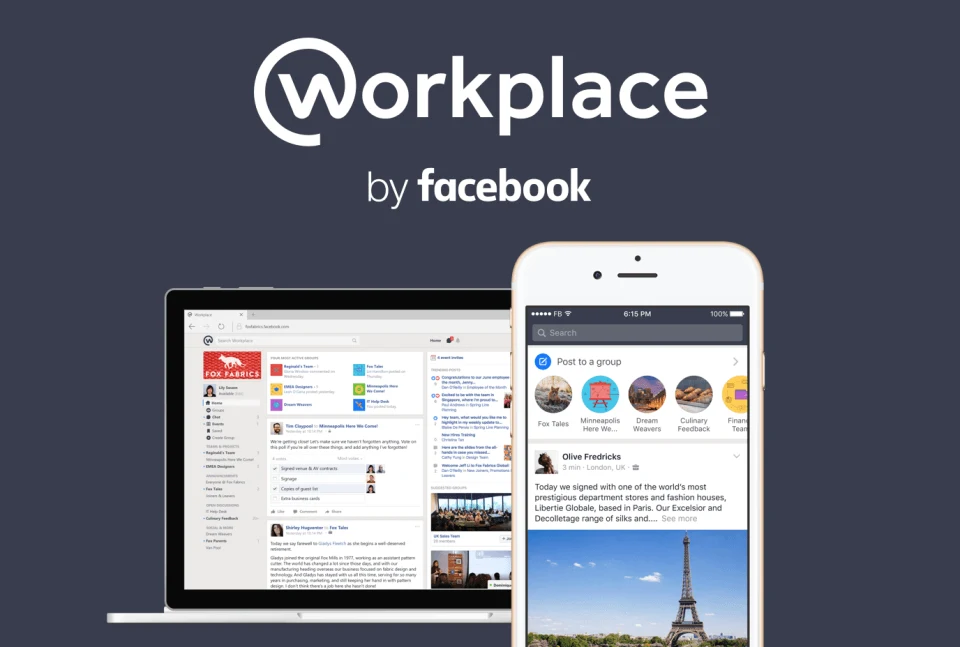 The main advantage of adopting it is how easy it is to adapt to, as it's similar to the normal version of Facebook. Find out more about Facebook Workplace!
Refer and Earn: JivoChat Affiliates Program
How do you use tools for online collaboration?
Every business has its own way of managing its tools for online collaboration and project management. The platforms mentioned are worth testing out, but careful you don't end up getting too reliant on one of these tools and suffering the inverse effect. Find out more about the plans and features that Jivochat has to offer, and how it could improve your online customer service.
Like what you've read?
Sign up and try JivoChat for yourself!
It's free and only takes a couple of minutes to download.