How to add a new customer to your affiliate account
Included for free in plans
VIP
PRO
BASE
This tutorial will help you to add a new client to your affiliate account in the Affiliate Panel.
Step 1. Go to Affiliate Panel
Step 2. Enter your email and password, then click on Login.
Step 3. Click on Add new client.
Please note that you can't add an existing customer using this button. If you want to add an client that already has an account on JivoChat, start a chat to talk to the affiliate program manager or send an email directly to paula@jivochat.com.
Step 4. Create your client's account.
4.1. Enter your client's email address and create a password (your client will be able to change it later).
4.2. Enter the name of administrator, website address (where the live chat will be installed), and telephone number (optional).
4.3. Click on Next to skip the app installation process. You client will be able to download the app later here.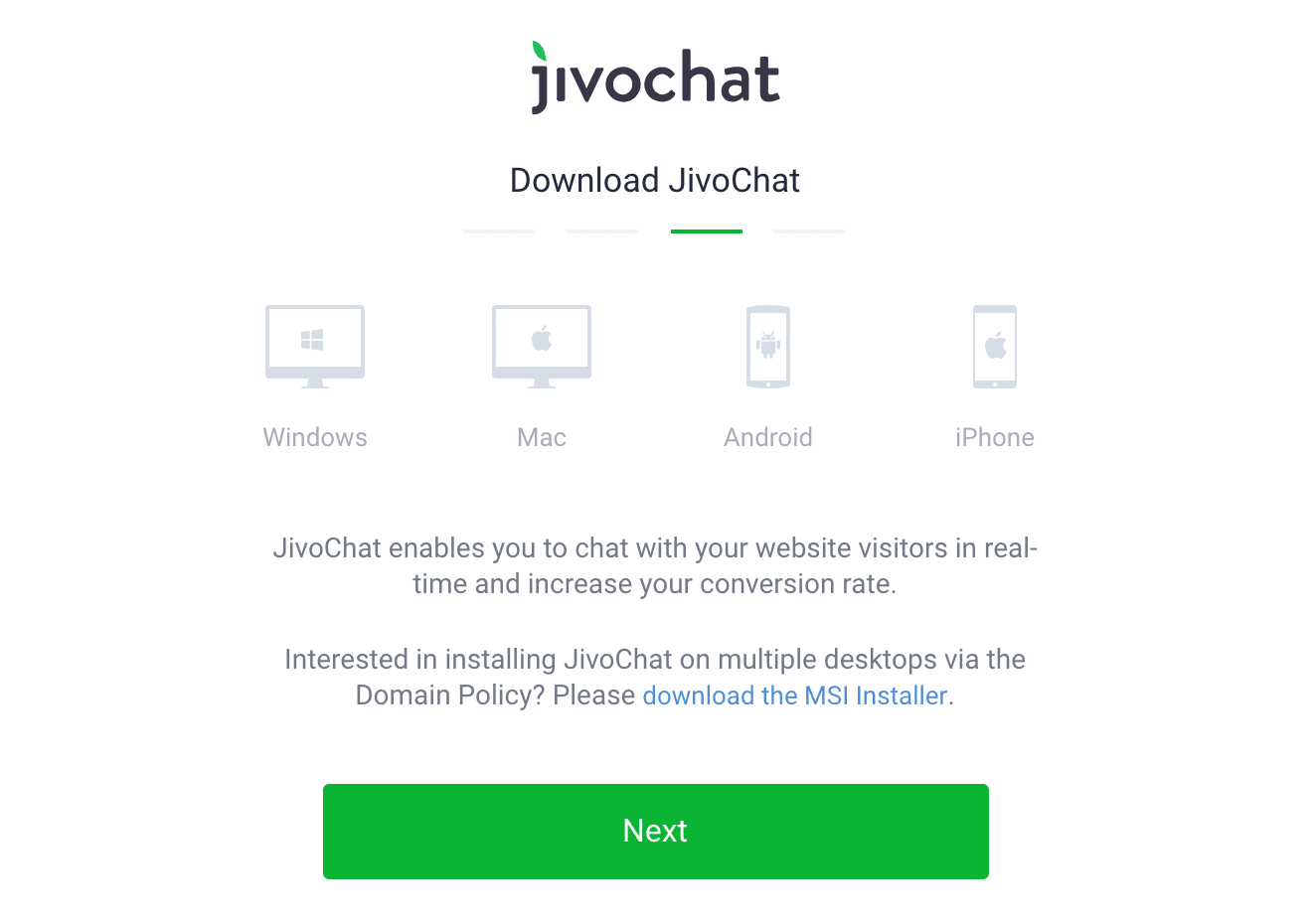 4.4. This is the final stage of the registration process. Here you can copy the chat code to install on your client's website or send it to the administrator of his website by email.
You may want to check out our code installation tutorials for the most popular CMS (content management systems). They are available here.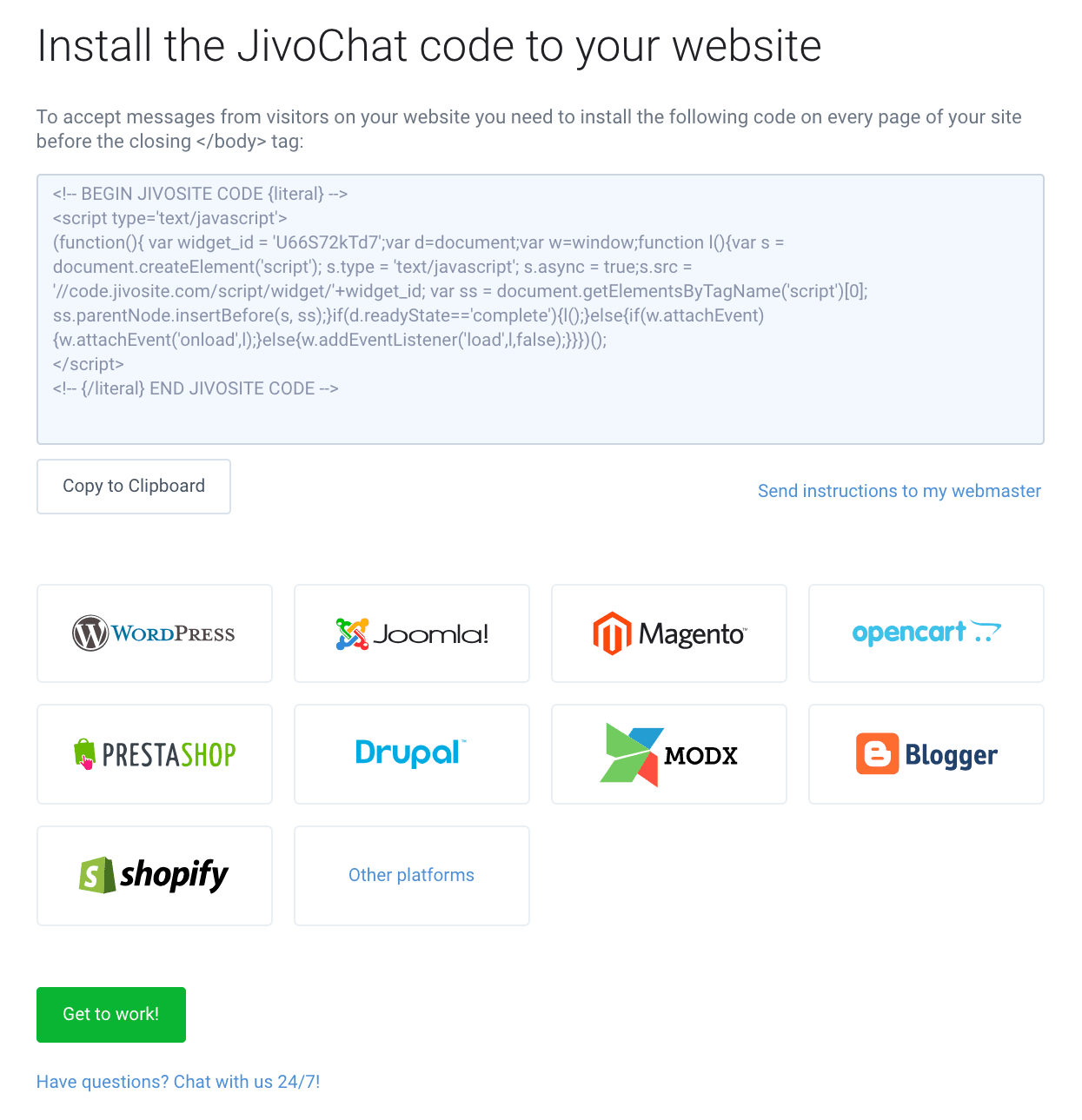 After the registration process, your client will automatically receive a 14-day DEMO of the professional version of JivoChat. After that, all the professional features will be deactivated, and the system will continue functioning in the free version, which never expires nor limits chats quantity. Your client can upgrade to the professional version at any time.
Step 5. Go back to the Affiliate Panel, click on Customer and check if the client is listed on your account.

Done!
To learn more about JivoChat and help your clients create a custom version of the chat (change the colors, add agent's photo, set up triggers), take a look at the articles available on our Knowledge base.
Ask in the live chat, we are ready to help around the clock