How to enable the Regions feature
Included for free in plans
VIP
PRO
This feature is available only in our PRO version
The "Regions" feature can be used to redirect visitors requests to the nearest department of your company. In the "Regions" section you can add agents and configure settings for selected geographical areas.
For example, if your company has branch offices in Texas and Florida, by configuring the regions feature you can make it so that visitors from Texas are connected with agents from the Texas department and visitors from Florida are connected with the Florida department. The distribution will be made automatically based on the IP addresses of the visitors.
You can configure individual settings (design, labels, triggers and etc.) for every region and monitor the statistics of each region separately.
To enable the Regions feature, go to our JivoChat Desktop app or the Web app and access the menu "Manage" -> "Channels" -> "Settings" (below your website name).
Next, go to "Regions" and click to turn on the feature.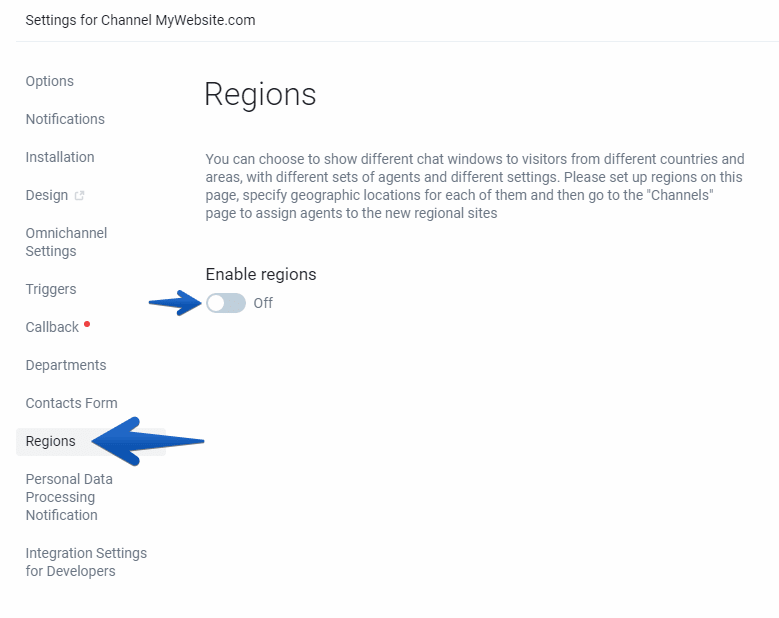 You can add as many regions as you want. To add a new region, click "Add Region".
Insert a name for the region you're creating and select the Countries/States that will be a part of that region.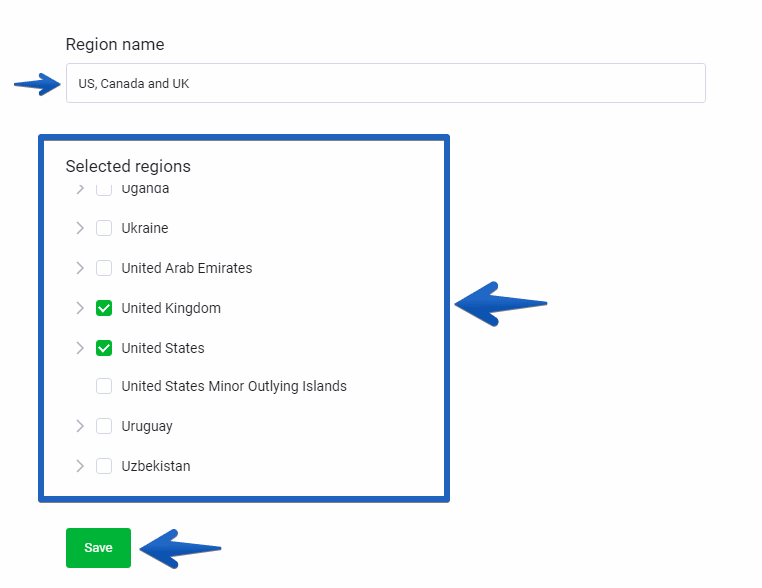 After creating a region, it'll appear in the list of regions on the previous screen. You can click to configure to delete or customize an existing region at any time.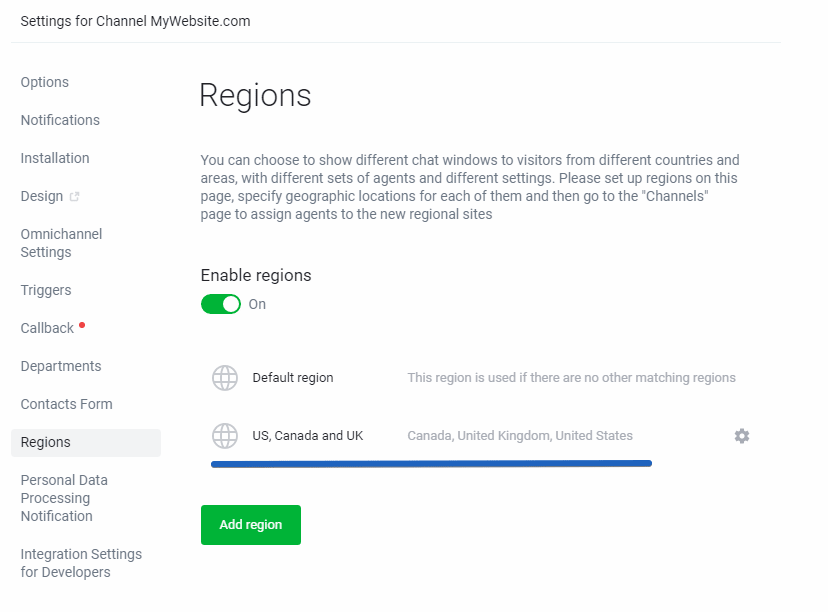 Returning to the "Channels" menu, each created region will now have its own separate channel. You can customize each region any way you want with different settings, triggers, design and agents. Each region will also have separate statistics for a better control of your work.
The main region, which contains all countries/states that were not added to specific regions, will appear as "Default region" in the channels list. All visitors from outside of the regions you created will be sent to this channel.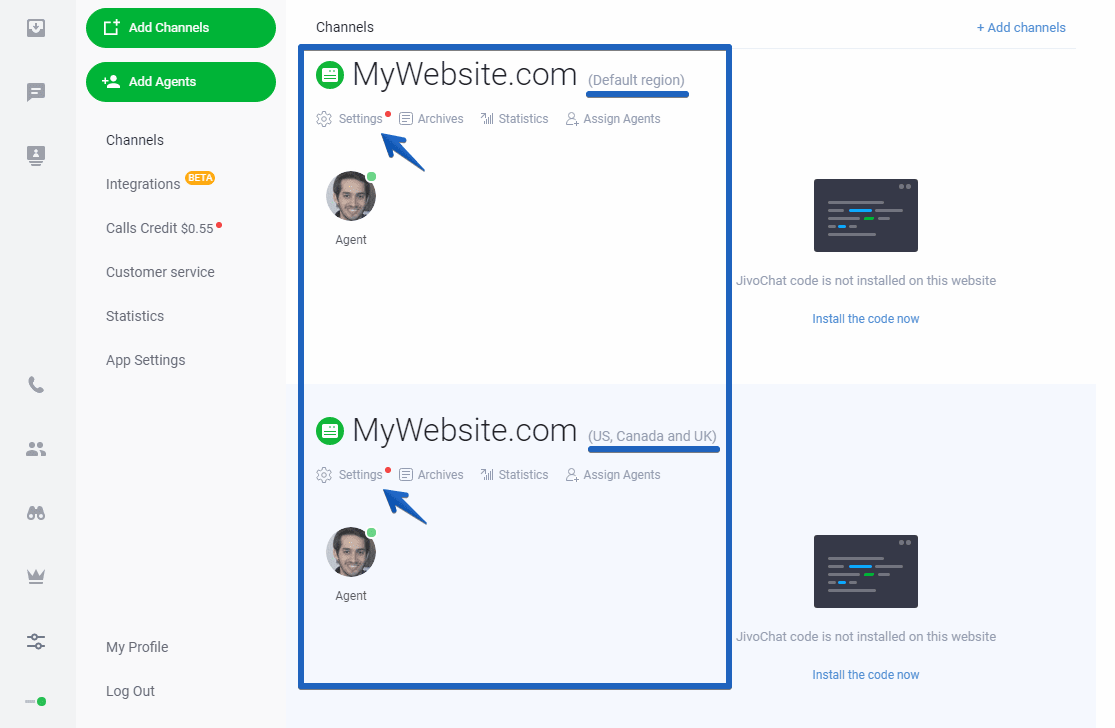 That's it! If you need any help or have any questions, we're always available to help in the live chat here on our website.
Ask in the live chat, we are ready to help around the clock