How to install JivoChat code in Thinkific
Included for free in plans
VIP
PRO
BASE
In this tutorial you will learn how to install JivoChat on Thinkific platform. Just follow these steps:
Step 1: Upon entering your Thinkific dashboard, click on "APPS" -> Later on "View All"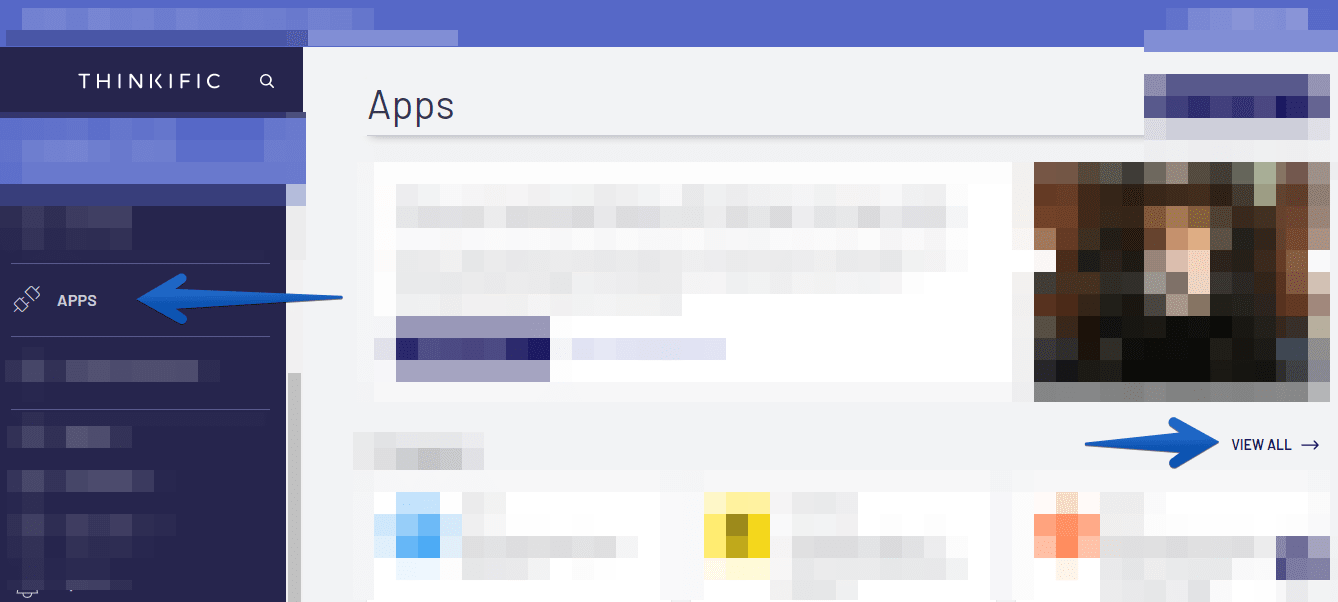 Step 2:
Search for "JivoChat" in the search bar
Click on the tab that appears

Step 3: Click "Install"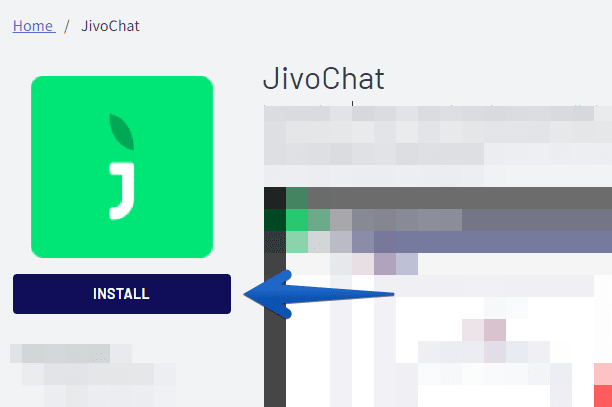 Step 4: Click "Accept & Install"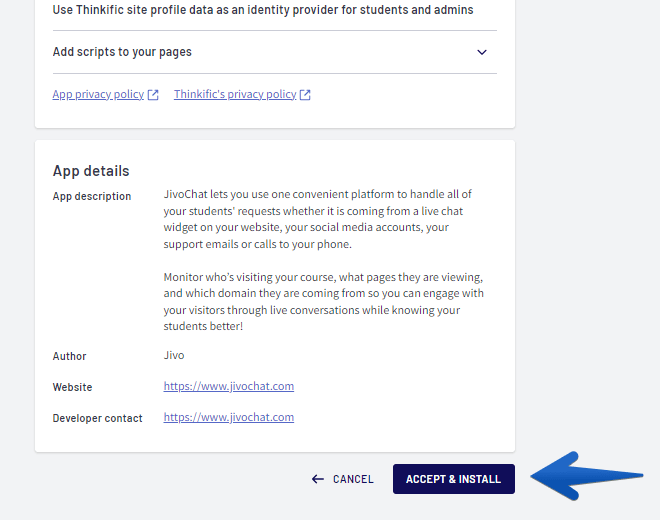 Step 5:
Enter your JivoChat account registration email
Enter your JivoChat account password
Click "Continue"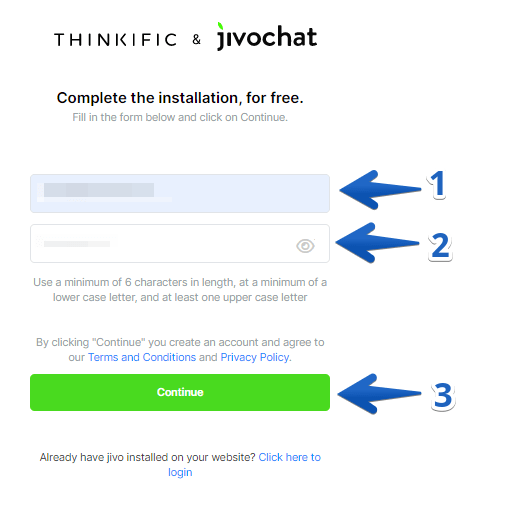 Step 6: Then click "Login to JivoChat APP" button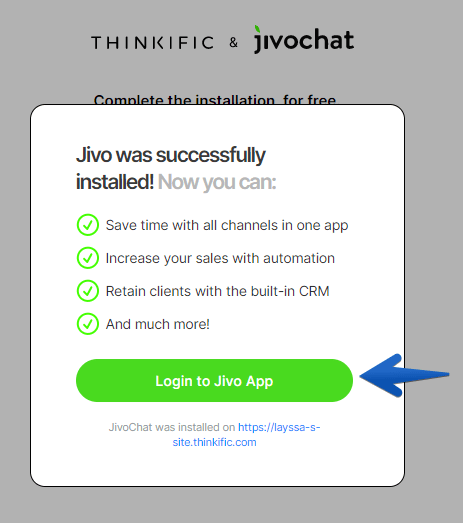 Step 7: To verify the installation, click "Settings" -> "Channels" and the site will appear installed in your dashboard
Step 8: Open your website and check the installed widget in the lower right corner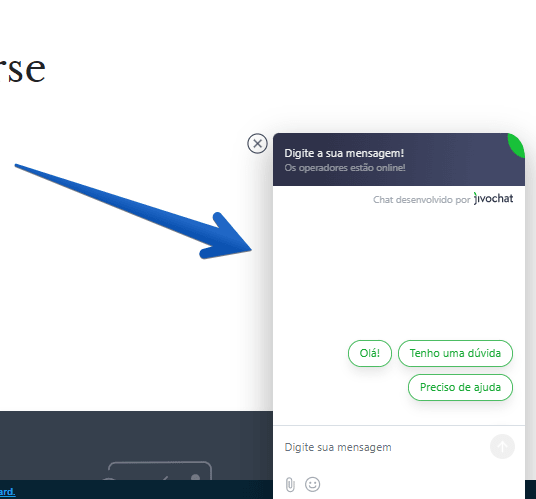 Ready! Now just go online and serve your visitors in real time.
Ask in the live chat, we are ready to help around the clock